About the Award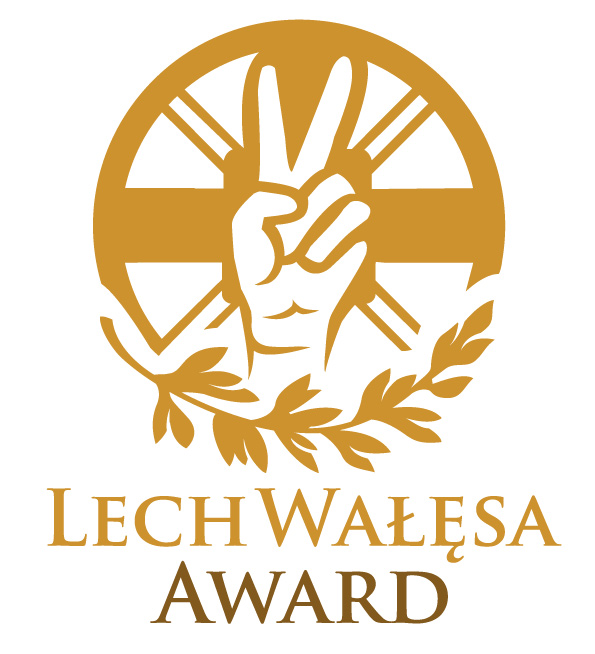 Bestowing Lech Walesa with the Nobel Peace Prize in 1983 was a significant expression of support of the international community for the Solidarity movement. It was an event which was one of the milestones on the Poland's way to freedom and independence. The Nobel Prize awarded to the leader of Solidarity movement was important for the victory over communism and support for the spirit of struggle against the totalitarian regime. Polish society, broken by the introduction of a martial law, took it as a sign of hope and support. The Awarding Ceremony in Oslo, the address made by Ms. Danuta Walesa on behalf of her husband, who remained in Poland, was symbolic for the whole Nation, it allowed us to believe that the Poles are not alone in their struggle and that the world is not indifferent to their need for independence.
With the above in mind, and trying to express his gratitude for the support 25 years before, Lech Walesa decided in 2008 to establish an Award to honor those individuals, institutions and social movements, striving towards mutual understanding and cooperation of nations, promoting freedom and values that made the cornerstones of the Solidarity movement. The Lech Walesa Award is a sign of solidarity with those, who fight for a better tomorrow.
The award is bestowed on persons or organizations working for the mutual understanding and cooperation between nations, for freedom and respect for basic human rights. It is meant as a support for those who have the courage to fight for the peaceful development of the world, to challenge terror, and who by their actions imbue others with hope and create the opportunity for political and social change.
The Lech Walesa Award consists of a cheque for USD 100,000 to support the activities of the laureate, a diploma and a statuette. The Exclusive Partner of the Lech Walesa Award is PKO Bank Polski.
Since 2009, the Lech Walesa Award Ceremony traditionally takes place on the day of Lech Walesa's birthday, on 29 September, in the historical halls of the City of Gdańsk.
Lech Walesa Award is bestowed by a Chapter including: ex-President of the Polish Republic Lech Walesa, ex-President of Czechoslovakia, ex-Chairman of the Supreme Council of Belarus Stanislau Shushkevich, ex-Prime Minister of the Republic of Poland Jan Krzysztof Bielecki, ex-Minister of Foreign Affairs of the French Republic Bernard Kouchner, ex-Minister of Foreign Affairs of the Republic of Poland Władysław Bartoszewski, ex-President of Romania Emil Constantinescu,Prof. Rita Süssmuth, ex-President of the Bundestag, Mikulas Dzurinda, ex-Prime Minister of Slovakia and Zbigniew Jagiełło, the President of the Board in PKO Bank Polski.
---
The Exclusive Partner of the Lech Walesa Award