Projects
Solidarity with...
Thanks to Solidarity we can today enjoy freedom in the United Europe. However, a lot of nations are deprived of this privilege, thus it is our duty to support democratic aspirations of those who are refused rights to freedom and self-determination.
Project "Solidarity with..." helps to implement the postulates of international solidarity as we do not want to turn our backs on people who fight for their basic rights.
---
Solidarity with Cuba
Project is a response to the need of solidarity with the Cuban nation and its fight for freedom from the totalitarian system. We support and activate the Cuban society in their pursuit of democratic values. We popularize the knowledge about the current situation in the island, and create the media forum for the Cuban democratic and social activists.

---
Solidarity with Tibet
The cordial relation of Lech Walesa and His Holiness the Dalai Lama that began when they met for the first time in 1993 became an inspiration for this project. Our activities are focused on supporting Tibetans in their fight for basic rights on the territory of the Republic of China. We inform the public opinion about the situation of the Tibetan nation in China and in exile.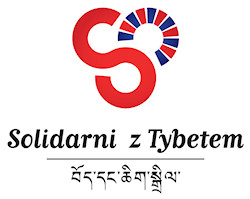 ---
Eye on Sudan
By launching Eye on Sudan project, the Lech Walesa Institute aims to raise awareness of the historical moment the country of Sudan is facing by organizing a series of events.