The Lech Walesa Award to the Euromaidan
The 2014 Lech Walesa Award Winner (7th Edition) is the informal Euromaidan social movement. 'This expresses our solidarity with and support to democratic and pro-European aspirations of the whole Ukrainian people', says the Award's patron, President Lech Walesa.
Thursday, 25 September 2014
more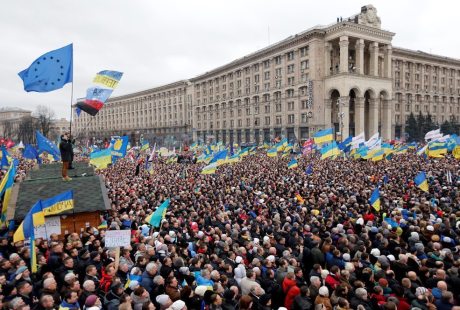 News
Lech Walesa Awards...
The Lech Walesa Award will be presented for the 7th time. The Lech Walesa Institute encourages everyone to submit nominations of individuals and institutions from Poland and other countries. During the ceremony to be held in Gdansk on 29 September, the Winner will rece...
Monday, 17 March 2014
The Lech Walesa Aw...
Pavel Khodorkovsky, son of Mikhail Khodorkovsky serving his sentence in a Russian penal colony, received the Lech Walesa Award on behalf of his father last Sunday. 'We are hopeful that our appreciation of suffering and struggle will be effective', said Lech Wa...
Sunday, 29 September 2013
The Winner of the ...
The 6th Lech Walesa Award has been won by Mikhail Borisovish Khodorkovsky, a Russian businessman, former Deputy Minister of Fuel and Energy, as was announced at a Press Conference in Gdansk participated by Poland's former President Lech Walesa on 26 September. Mikha...
Thursday, 26 September 2013
"Solidarność for the Future" Project
Initiated by the Lech Walesa Institute Foundation, the "Solidarność for the Future" project aims to educate young generation, and to remind the international community about the significance of Solidarność in the non-violent struggle for freedom and independence. The peaceful revolution of Solidarność, in the name of the right to dignified life and societal development, tore down the walls and severe restraints on freedom. It also triggered the stunning economic transformations both in Poland and across the whole region of Central and Eastern Europe.

VI edition of the ...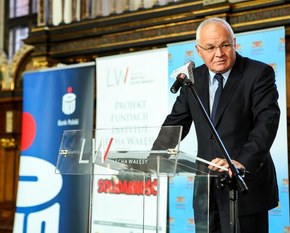 See all photos in this gallery (24)