Are you in search of the perfect off-white paint color that radiates warmth and elegance? Choosing the perfect paint color for your home can be a daunting task. Benjamin Moore's Navajo White emerges as a top contender in the realm of off-white hues. Its timeless appeal, soothing undertones, and ability to complement various design styles make it a popular choice among interior designers and homeowners alike. Join us as we explore the captivating qualities of Benjamin Moore Navajo White and discover why it can transform your living spaces into havens of tranquility and beauty.
In the following article, we will delve into the origins of this timeless color, explore its distinct characteristics and give you valuable insights on where it can be used, what color palette it can be paired with best, and how to maintain its Charm in order to make the most out of Navajo White Benjamin Moore.
Everything for You to Know About Navajo White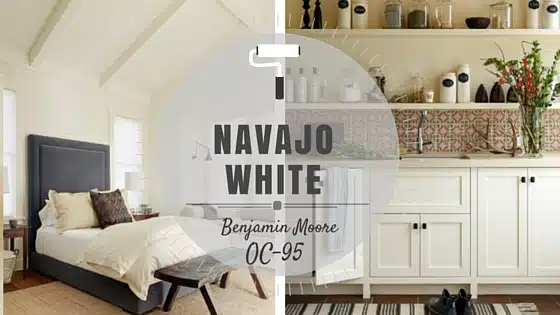 The moniker Navajo White comes from the band's affiliation with the Navajo Nation, the biggest Native American group in the country. The color is culturally important in the Navajo Nation since the tones inspired it in the region's natural surroundings. However, the term and color have changed over time, with Navajo White now denoting a warm, creamy off-white that works with a variety of design aesthetics.
Navajo white's visual associations with themes like vigor, happiness, and positivity are associated with peach and light orange colors. The Navajo people and their culture are the source of other color meanings. In Navajo tribes, inheritances, land ownership, and money are transferred from mothers to daughters due to the matrilineal social structure of these groups. Because of this, Navajo women and mothers are associated with femininity and motherhood.
Characteristics of Navajo White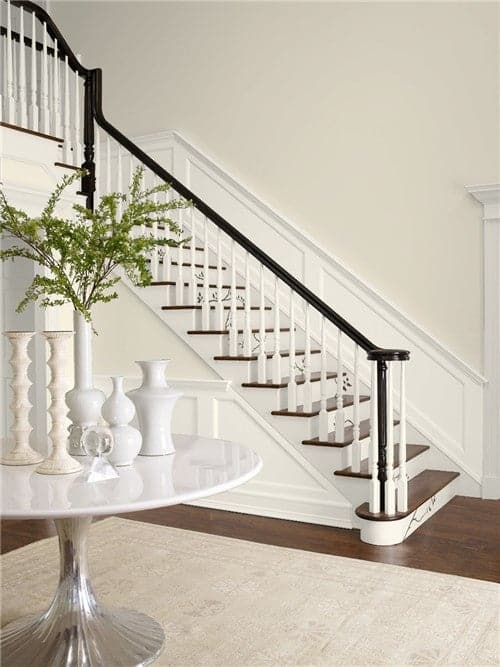 Navajo White's unique charm sets it apart from other off-white shades. Navajo white is a timeless, sophisticated off-white shade that envelopes any space with a cozy and tranquil ambiance. Its creamy undertones create a sense of comfort and softness, making it an ideal choice for various design styles, from traditional to contemporary. The warm and off-white beauty of Navajo White adds a touch of elegance to your room.When you walk into a room bathed in Navajo White, you're greeted with a subtle warmth that instantly puts you at ease. The gentle undertones of this off-white shade create an inviting environment that promotes relaxation and comfort. Whether it's your living room, bedroom, kitchen, or bathroom, Navajo White has the power to transform any space into a tranquil retreat.Navajo White is not a stark white but rather a creamy hue that embraces a subtle warmth. This quality makes it an excellent choice for creating a cozy atmosphere in your home. The muted tones of Navajo White add depth to your walls, making them feel softer and more inviting. The result is a warm, comforting space, perfect for unwinding after a long day.
Benjamin Moore Navajo White's LRV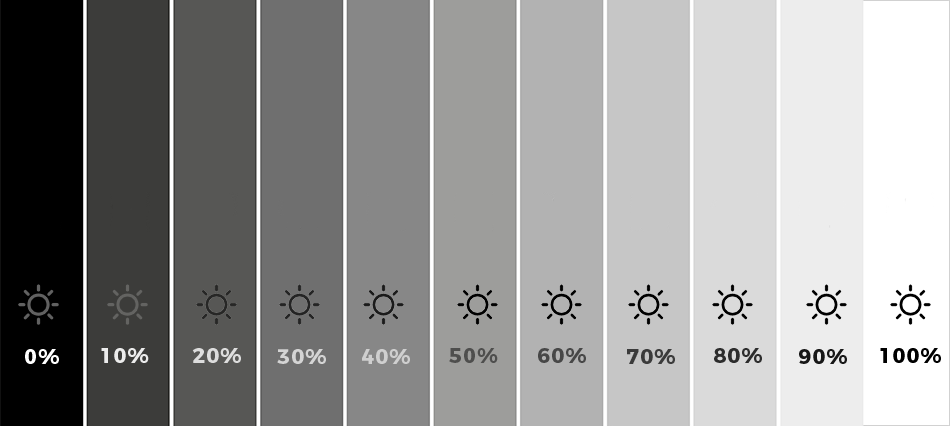 The LRV scale ranges from 0 to 100, with 100 being pure white and 0 representing pure black. Darker paint hues have a lower LRV than lighter ones because lighter colors REFLECT less light from them. The LRV of Navajo White is 79.88 Navajo White belongs squarely in the category of light. It would be regarded as white without its undertones because it is so light. But because of its undertones, it belongs in the off-white group.
Versatility in Design – Perfect for Every Room
Navajo White's unique charm sets it apart from other off-white shades. Its warm undertones allow it to blend seamlessly with different color palettes and design elements. Let's explore how Navajo White can be utilized in various areas of your home…
1. Living Room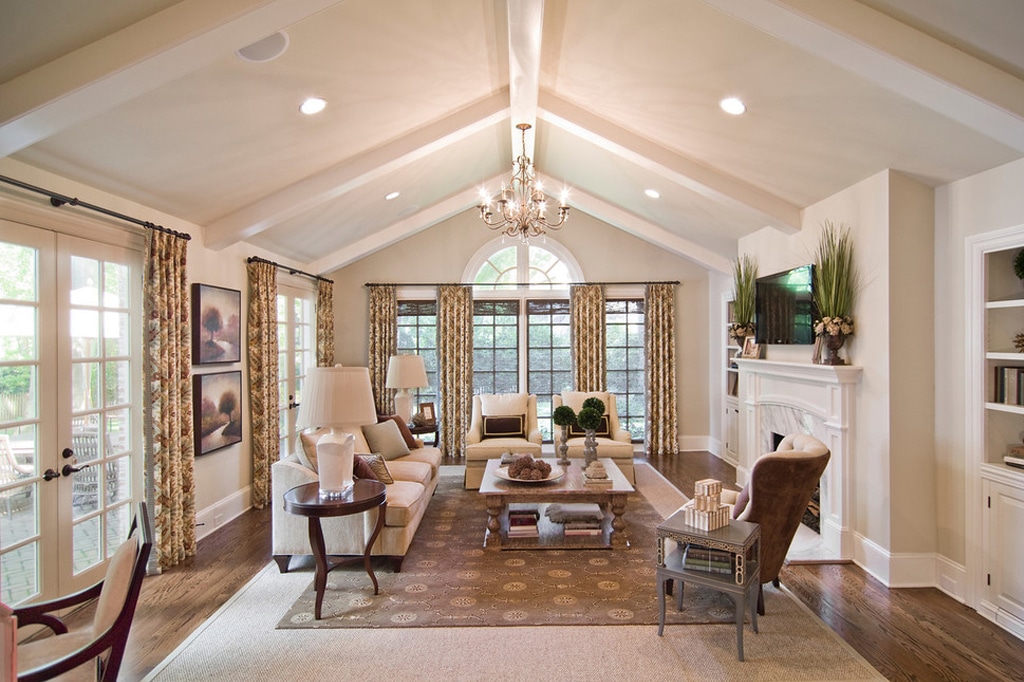 Benjamin Moore Navajo White is a versatile, almost canvas-like backdrop in the living room, creating an inviting and cozy atmosphere. Its soft and creamyappearance allows other elements, such as furniture and artwork, to stand out while providing a serene and relaxing environment for your family and, of course, your guests too!
2. Kitchen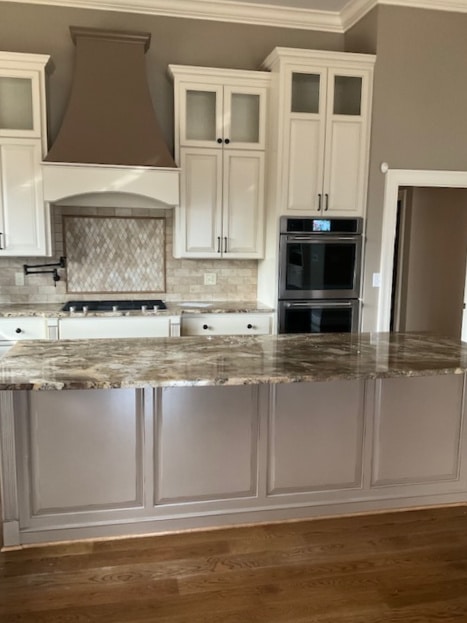 Benjamin Moore Navajo White can transform your kitchen into a bright, open space. It pairs beautifully with different cabinetry and countertop materials, adding a touch of sophistication and timeless elegance to the heart of your home. The warm undertones of Navajo White create a welcoming and comforting atmosphere, making it an excellent choice!
3. Dining Room
Benjamin Moore Navajo White can be used to create a sophisticated and elegant space in the dining room. Pair it with light wood furniture, metallic accents, and white tableware for a formal look. Or, for a more casual look, pair it with natural materials, such as wood, stone, and wicker, which will help you enhance the overall beauty of the space and leave an ever-lasting impressionon your guests.
4. Bedroom
Create for yourself a tranquil and restful atmosphere in your bedroom with Navajo White. Its warmth and softness provide a soothing backdrop for relaxation, ensuring a peaceful night's sleep. Whether you prefer a cozy and traditional style or a modern and minimalist approach, Navajo white seamlessly adapts to your personal preference.
5. Bathroom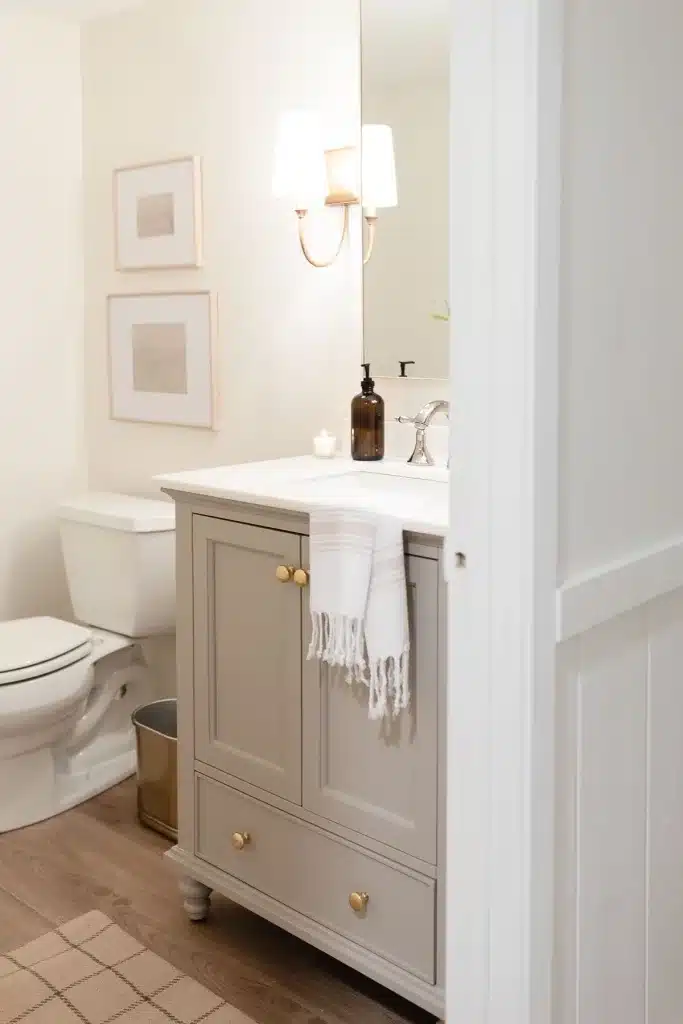 Benjamin Moore Navajo White brings a clean and fresh bedroom aesthetic. Its neutrality complements various tile designs and works harmoniously with different metallic finishes, adding a touch of luxury to the space. The versatility of Navajo White allows you to create a spa-like atmosphere or a crisp and contemporary look in the bedroom.
6. Office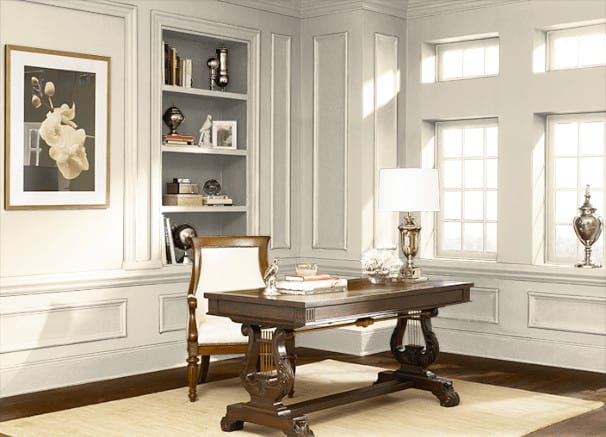 Benjamin Moore Navajo White can be used to create a calm and focused environment in the office. Pair it with light wood furniture, neutral accessories, and natural light for a well-designed office can significantly impact your productivity and overall well-being. With Navajo White as your paint color of choice, you can create a calm and focused environment that inspires creativity and efficiency.
7. Kids' Room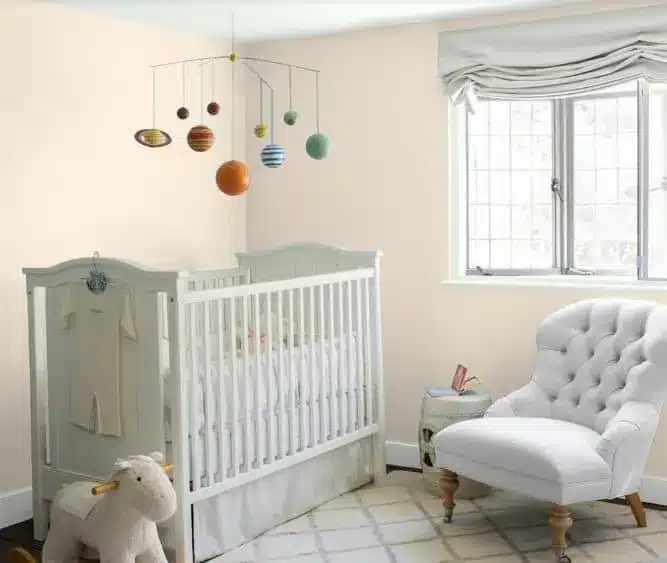 Benjamin Moore Navajo White can be used to create a bright and cheerful space in the kids' room. Pair it with colorful furniture, toys, and artwork for a fun and inviting space. The neutral and versatile nature of Navajo White allows for easy adaptations as your children grow, ensuring that their room remains a beloved and cherished space throughout their childhood. Embrace the endless possibilities of Navajo White and create a kids' room that is as vibrant and unique as your little ones.
8. Exterior
Benjamin Moore Navajo White is an exception to the rule that some whites don't work well outside. Just remember that it may read much warmer than on the sample! Be prepared for your home to appear practically light-greige if you reside in a location with abundant warm daylight, especially on sunny days.
Additional Tips for Using Navajo White in Your Home
Use Navajo White as an accent color – If you are not sure how to use Navajo White as a main wall color, you can start by using it as an accent color. This means painting one wall in Navajo White and the rest of the walls in a different color. This is a great way to add a touch of sophistication and elegance to your space without making a big commitment.
Pair Navajo White with natural materials – Navajo White pairs well with natural materials, such as wood, stone, and wicker. This is because the warm undertones of Navajo White complement the warm tones of natural materials. If you want to create a relaxed and inviting space, pairing Navajo White with natural materials is a great way to do it.
Use Navajo White in a small space – Navajo White is a great color for small spaces because it reflects light and makes the space feel larger. If you have a small living room or bedroom, painting the walls Navajo White is a great way to make the space feel more open and airy.
Add pops of color with accessories – If you want to add some personality to your Navajo White space, you can do so by adding pops of color with accessories. This could include throw pillows, artwork, rugs, or other decorative items. Just be sure to choose colors that complement Navajo White and that you love.
Choosing the Proper Finish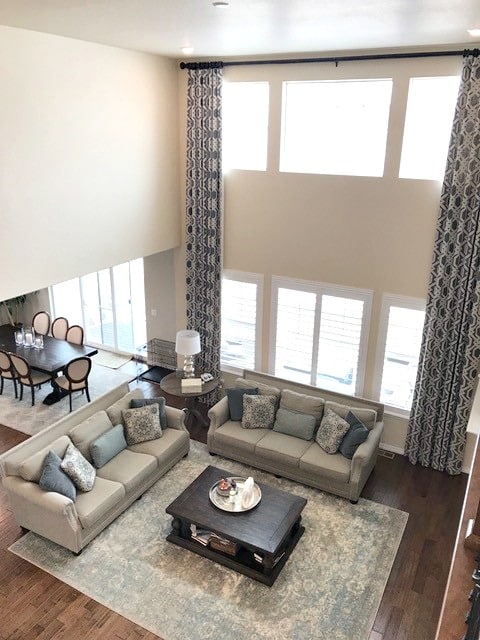 It's critical to pick the right finish for your Benjamin Moore Navajo White paint project. In low-traffic areas, Matte, eggshell, and satin finish offer a soft, beautiful sheen. Consider selecting a semi-gloss or high-gloss finish for areas with more traffic or moisture, such as kitchens and bathrooms, for increased longevity and ease of cleaning. In the end, the finish should align with your project's specifications and aesthetic objectives.
Coordinating Colours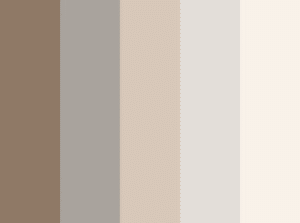 While the Navajo White for Benjamin Moore can stand on its own, it also blends beautifully with various colors. Here are some suggested coordinating colors to enhance the beauty of Navajo White.
Soft Gray – Pairing Navajo White with soft gray accents creates an elegant and sophisticated look, adding depth and timeless appeal to your space. The combination of Navajo White's warm undertones with the cool, calming shades of soft gray creates a balanced and harmonious atmosphere, making it an ideal choice for contemporary and classic interior designs.
Rich Navy – Create a striking contrast by incorporating rich navy accents with Navajo White. This combo exudes modernity and boldness while maintaining warmth and sophistication. The deep and luxurious navy hues beautifully complement the softness of Navajo White, creating a captivating and visually appealing contrast that elevates the overall ambiance of your space.
Warm Beige – Combining Navajo White with warm beige hues creates a cozy and inviting atmosphere, bringing a touch of natural beauty to your space. The earthy tones of warm beige pair harmoniously with Navajo White's warmth, evoking a sense of comfort and relaxation, making it an excellent choice for creating a welcoming and inviting living environment.
Neutral Colors – Navajo White can also be paired with neutral colors like black, white, and ivory to create a classic and timeless look. The combination of Navajo White with neutral hues establishes a clean, refined aesthetic that never goes out of style. It allows you to experiment with textures and patterns while maintaining an elegant and versatile backdrop for your decor choices.
Navajo White in Different Lighting Conditions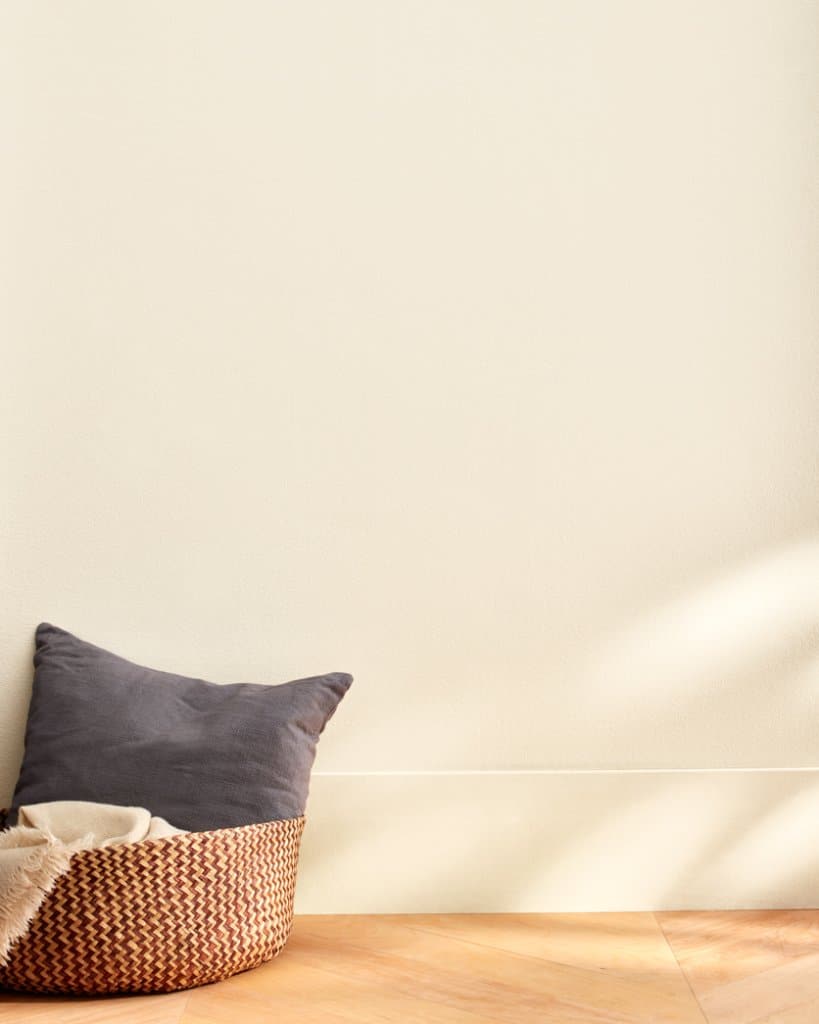 One of the remarkable features of Navajo White is its ability to adapt and transform in various lighting conditions. Whether you have abundant natural light or rely on artificial lighting, Navajo White remains consistent and captivating. It showcases different undertones and nuances, making it a versatile choice for any room in your house. Here is a general sense of how Navajo White reading might be affected by illumination alone.
North-facing light will slightly reduce this shade's warmth because northern light is chilly and greyish. It is ideal for warming up a cool, north-facing space because its warmth will still radiate through.
Warm light from the South will bring out the undertones of yellow, occasionally making Navajo White appear yellow or golden.
A room with an East exposure receives warm morning light and shady afternoon light. Navajo White will somewhat change with the changing light, but it will never appear dingy or cool.
West-facing light In the morning, this light is passive; in the afternoon, it becomes warm. In the opposite order from how it behaves in rooms with an easterly view, Navajo White will exhibit a similar change in behavior.
Creating a Cozy and Inviting Atmosphere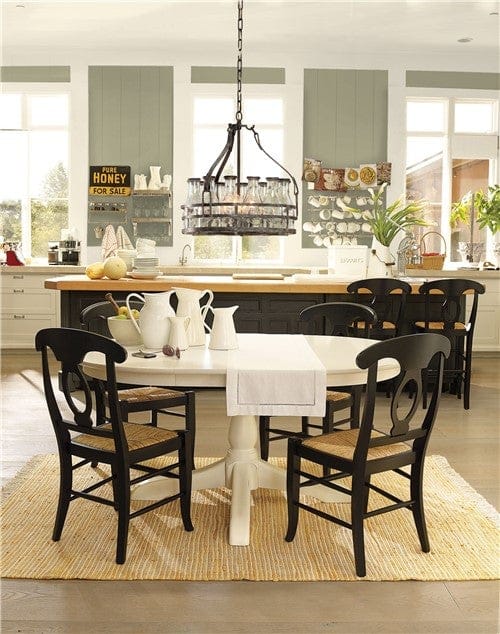 Navajo White is synonymous with creating a cozy and inviting atmosphere. Here are some additional tips to enhance the vibe of your space. This Navajo White incorporates various textures as plus rugs, cozy throws, and tactile fabrics, to add depth and dimension to your room. Introducing the natural elements brings in decorative accessories like wooden furniture, plants, and stone accents to create a harmonious connection with the warm tones of Navajo White. At the same time, the lighting aspect chooses warm and soft fixtures to enhance the room's cozy ambiance, further accentuating the beauty of the color.
1. Durability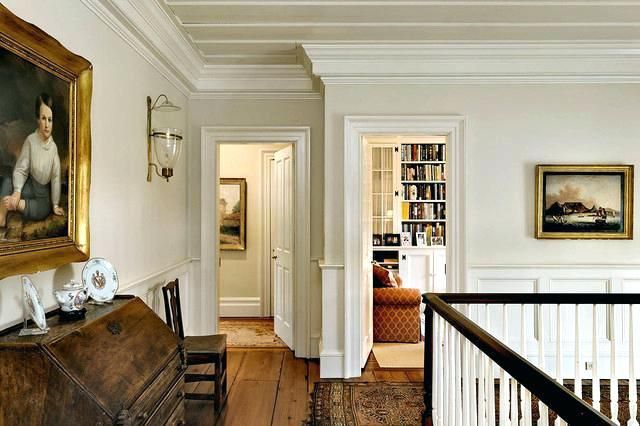 When choosing a paint color for your home, it's important to consider its visual impact and its ability to withstand daily wear and tear. In addition to its aesthetic appeal, Benjamin Moore's Navajo White offers excellent durability and easy maintenance.It is formulated to withstand daily wear and tear, making it suitable for high-traffic areas such as living rooms, hallways, and entryways. These spaces often experience heavy foot traffic, furniture movement, and occasional bumps or scratches. With Navajo White, you can have peace of mind knowing that your walls will maintain their beauty even with constant use.The paint formulation of Benjamin Moore's Navajo White is designed to resist scuffing, staining, and fading. This means that it will maintain its original appearance for years to come without the need for frequent repainting. The pint's durable finish creates a protective barrier that guards against everyday wear, making it a practical choice for busy households.
2. Maintenance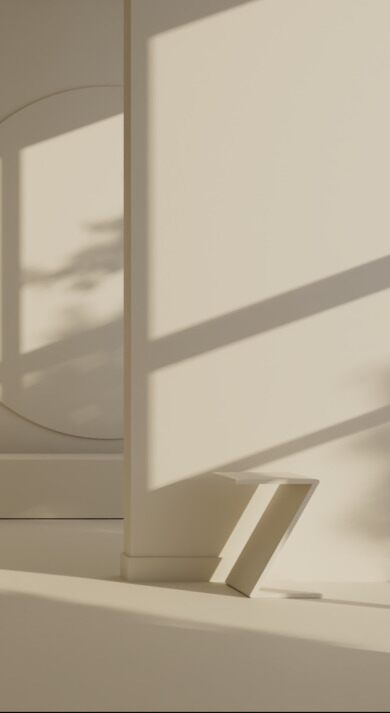 To keep your Navajo White walls looking fresh and beautiful, regular maintenance is simple and easy. A regular cleaning routine will help to remove any surface dirt or dust that may accumulate over time.
Start by dusting the walls with a soft cloth or using a gentle vacuum cleaner attachment to remove any loose particles.
Then, prepare a mild detergent solution by mixing a small amount of gentle dish soap with warm water.
Dip a soft sponge or microfiber cloth into the solution, wring out excess moisture, and gently wipe the walls in a circular motion.
Be careful not to scrub too vigorously, as this may damage the paint finish.
It's important to note that harsh cleaning agents, abrasive cleaners, or rough scrubbing tools should be avoided, as they can potentially damage the paint. Instead, stick to mild cleaning solutions and gentle wiping techniques to preserve the integrity of the Navajo White color and finish.By incorporating regular cleaning and maintenance into your routine, you can keep your Navajo White walls looking fresh and vibrant for years to come! The durability and easy maintenance of Navajo White make it a practical choice for busy households, allowing you to enjoy its beauty without the stress of constant upkeep.
Conclusion
Navajo White Benjamin Moore is a captivating off-white shade that effortlessly adds warmth and elegance to any space. Its versatility allows it to harmonize with different design styles and color palettes, making it a popular choice among homeowners and interior designers. Embrace the timeless beauty of Navajo White and transform your home into a haven of tranquillity.
Benjamin Moore's Navajo White's warmth and sense of comfort add an unbeatable touch of modern chic vibe to your home. Its creamy undertones and versatile nature make it an excellent choice for various rooms and design styles, whether you're creating a cozy living room, a bright kitchen, a tranquil bedroom, or a fresh bathroom.