Hey there, nail lovers! Are you ready to slay the fall season with your fabulous manicures? We sure are! With autumn knocking on our doors, it's time to dive into the world of Fall Nails for 2023. From warm and earthy tones that scream cozy sweater weather to bold jewel shades that add a touch of glamour, we've got the inside scoop on the hottest nail trends for this season.
So, get ready to rock your nails like never before with metallic magic, moody and mysterious hues, and nature-inspired nail art that'll make your friends green with envy.
Whether you're a DIY nail artist or a salon-goer, there's something for everyone in this epic nail adventure. So, grab your favorite latte, and let's sail on the journey to paint your those nails in style!
Check out the Lineup of Fall Nails for 2023
1. The Classic Warmth of Earth Tones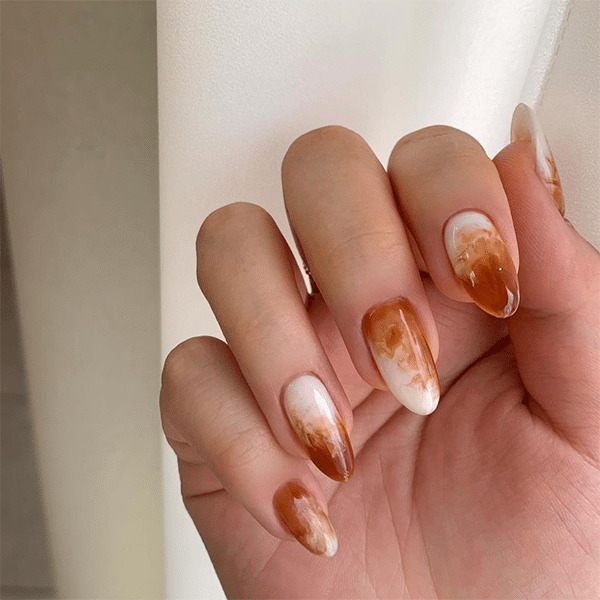 Fall is all about embracing nature's rich, cozy colors, and what better way to do that than with earthy tones on your nails? This season, go for warm shades like terracotta, caramel, and deep rusty reds. Think of your nails as tiny canvases to showcase the breathtaking beauty of the autumn landscape.
Earth-toned nails are versatile, complementing every outfit, and perfect for casual and formal occasions. Whether you choose a solid color or mix and match different hues, you'll exude the quintessential fall vibe.
2. Bold Jewel Tones for a Glamorous Touch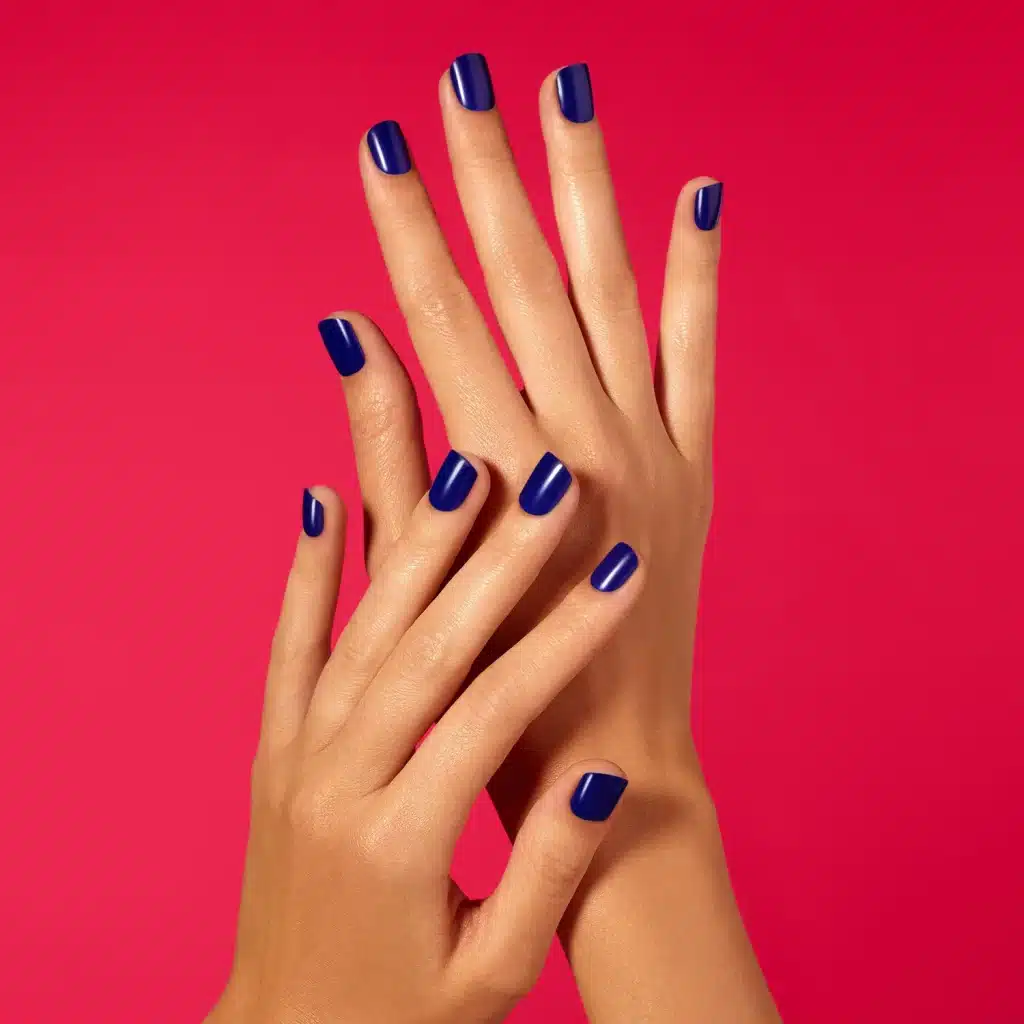 If you want to make a statement, jewel-toned nails are your go-to option this fall. Stunning sapphire blues, royal purples, and emerald greens will add a touch of sophistication and luxury to your look. These luxurious colors are perfect for those who love to be the center of attention.
Opt for a glossy finish to make the colors pop, or add some nail art elements like gold accents or glitter for extra pizzazz. Pair your jewel-toned nails with an elegant evening dress or your favorite pair of jeans – they'll shine bright like gemstones in any setting.
3. Metallic Magic Nails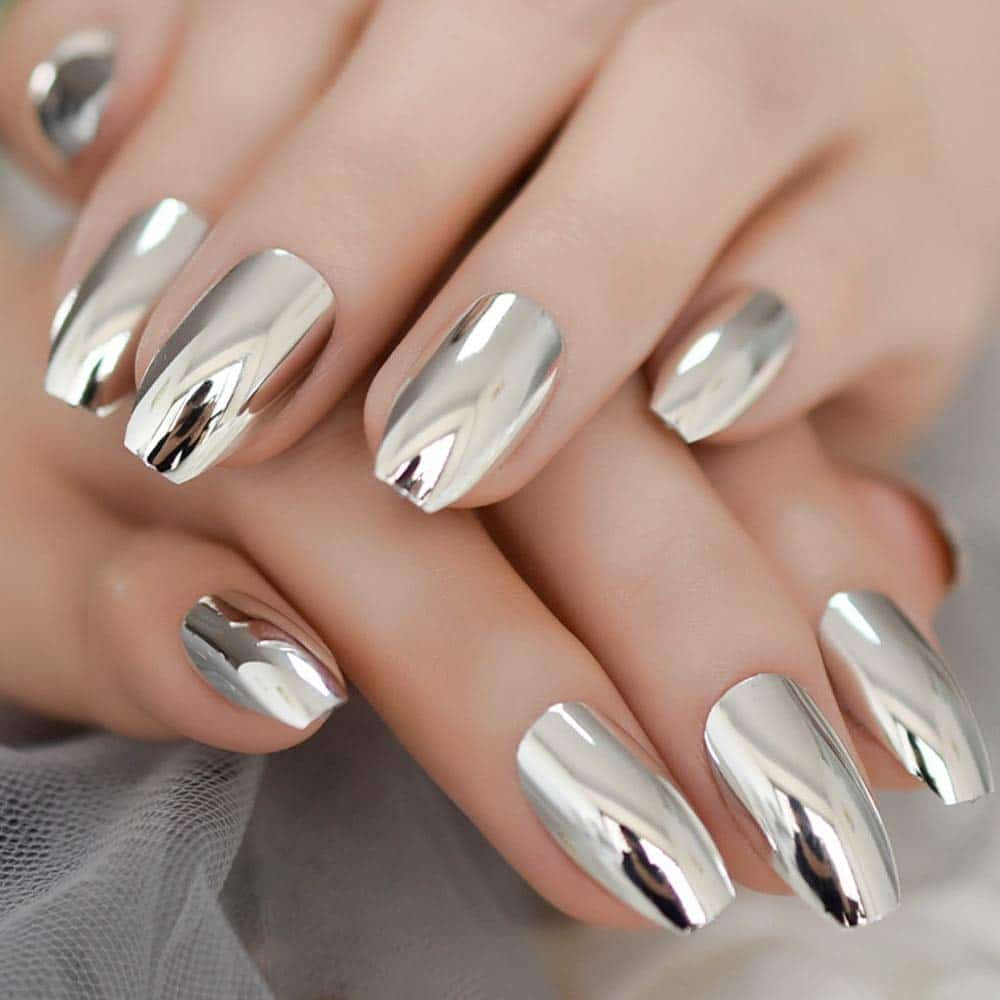 Looking to add a futuristic twist to your fall nail game? Metallic nails are making a strong comeback this season! Go for shades like shimmering silver, gleaming gold, or mesmerizing rose gold. These metallic hues create a dazzling effect that's perfect for parties and night outs.
They catch the light and give your nails an alluring, edgy vibe. Don't be afraid to experiment with nail art using metallic polish – geometric patterns, stripes, and foil accents will take your nails to the next level, making them a conversation starter wherever you go.
4. Moody and Mysterious Nails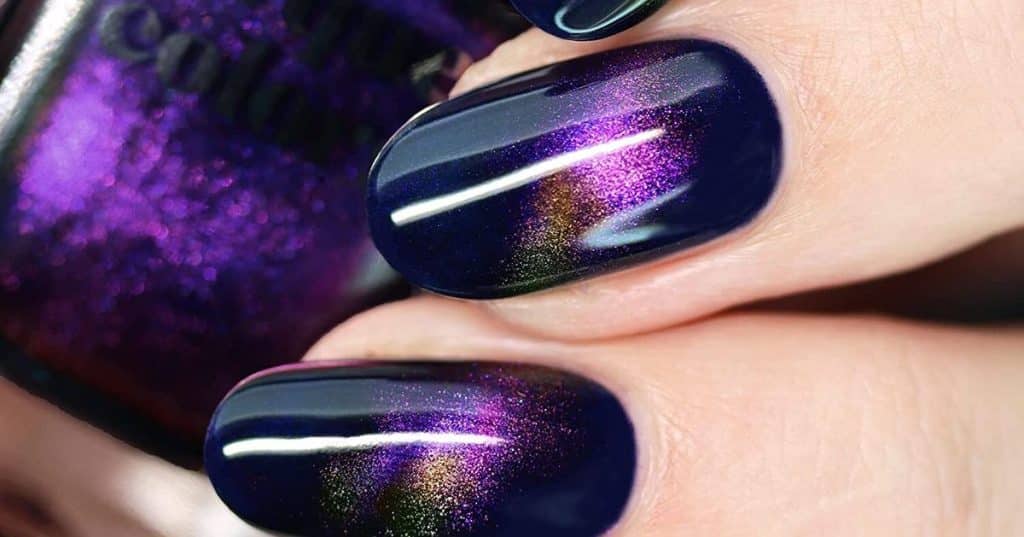 Deep navy blues, stormy grays, and mysterious purples give your nails a fall elegance like no other. These colors contrast the changing landscape outside, making your nails stand out even more. Embrace the dark side by opting for a matte finish, or add some drama with high-shine glossy polish. These enchanting colors are perfect for cozy evenings by the fireplace or late-night adventures with friends.
5. Nature-Inspired Nail Art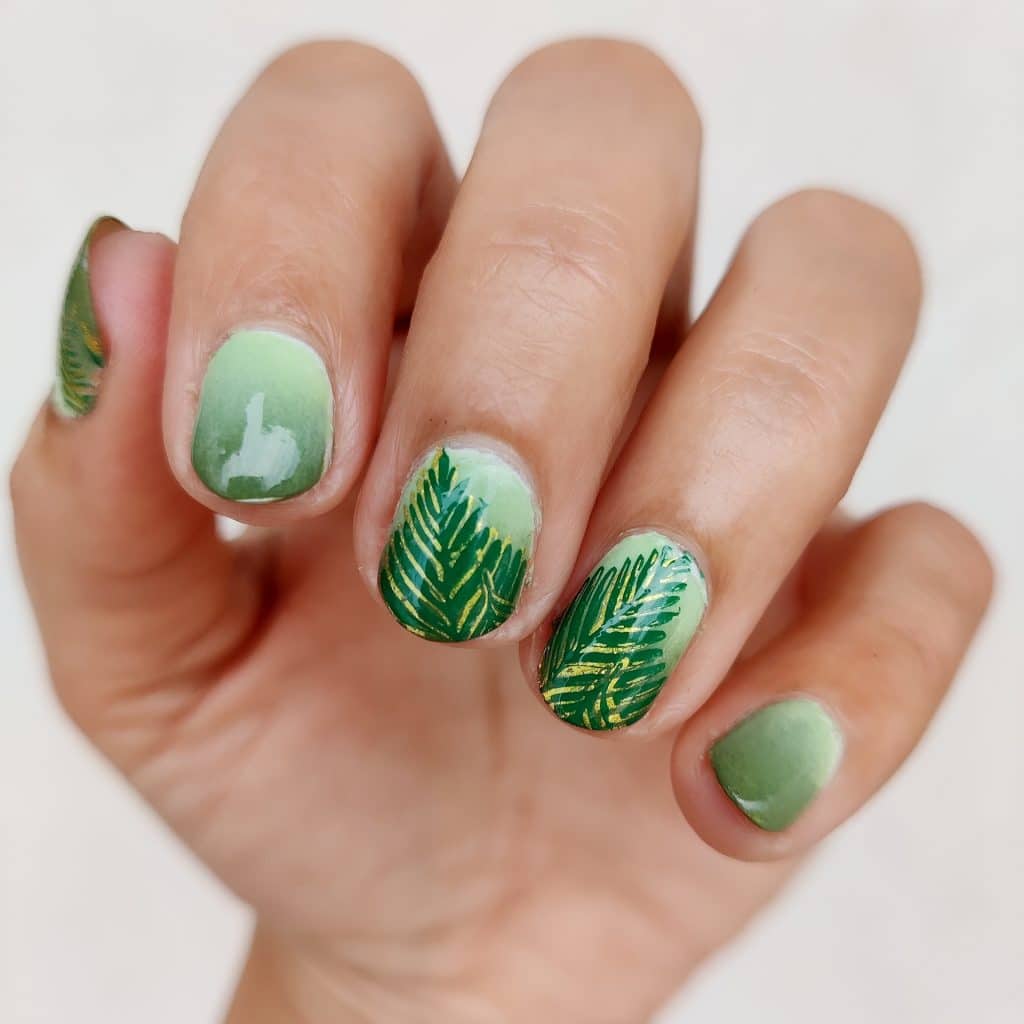 Fall offers plenty of inspiration from nature itself. Why not bring the outdoors to your nails with nature-inspired nail art? Delicate leaf motifs, intricate tree silhouettes, and adorable woodland creatures can adorn your nails in an artistic and whimsical way.
Use warm hues and earthy tones as a base, and then add these delightful designs to create a captivating and personalized fall-themed manicure. Nature-inspired nail art is fun to showcase your creativity and appreciation for the season's beauty.
6. Luxe Matte Neutrals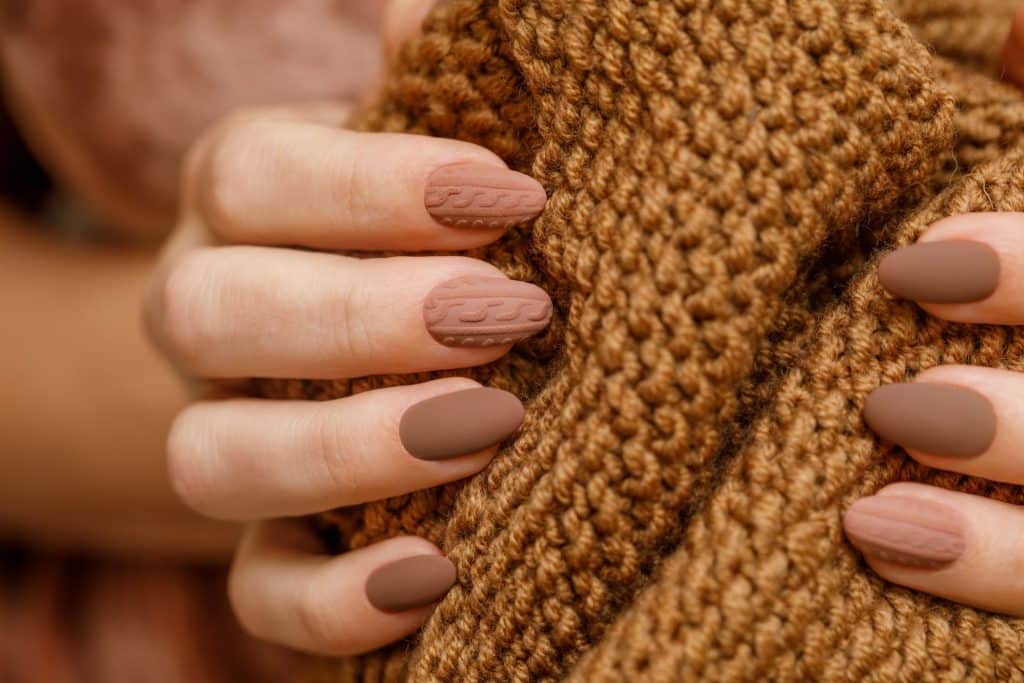 This fall, go for warm and cozy nails with luxe matte neutrals. Imagine wearing a comfy sweater and sipping hot cocoa by the fireplace – that's the feeling muted colors give you. These matte neutrals exude effortless elegance from elegant, warm beige to delicate dusty rose and sophisticated creamy taupe. The beauty of these luxe matte neutrals lies in their versatility. They effortlessly complement any outfit, making them perfect for both casual days and special occasions.
Whether you prefer a chic solid color or opt for a minimalist nail art design, these shades will add a touch of refined beauty to your fall look. So, if you want to create a timeless and understated manicure that's still high on style, these luxe neutrals are a must-try for Fall Nails for 2023. Get ready to cozy up to the season with nails that exude warmth and sophistication.
7. Velvet Vamp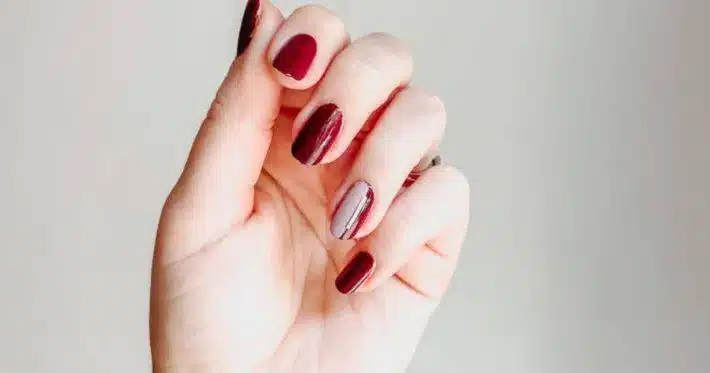 Get ready to rock a luxurious trend this fall with Velvet Vamp nails, making a bold statement with dark and velvety shades. This captivating style indulges in rich and dark hues, such as deep plum, sultry wine red, and bewitching midnight blue. These velvety shades exude sophistication and mystery, making your nails a focal point of your look. Embracing Velvet Vamp nails allows you to showcase your edgy side while maintaining an air of elegance.
Whether you choose a solid color or experiment with ombre effects, these dark and velvety shades are perfect for a night out on the town or a romantic evening. Be bold with this fall, and let your nails have a captivating and mysterious charm that will surely catch everyone's attention. With Velvet Vamp nails, you'll be ready to conquer the autumn nights with style and confidence.
8. Pumpkin Spice Ombre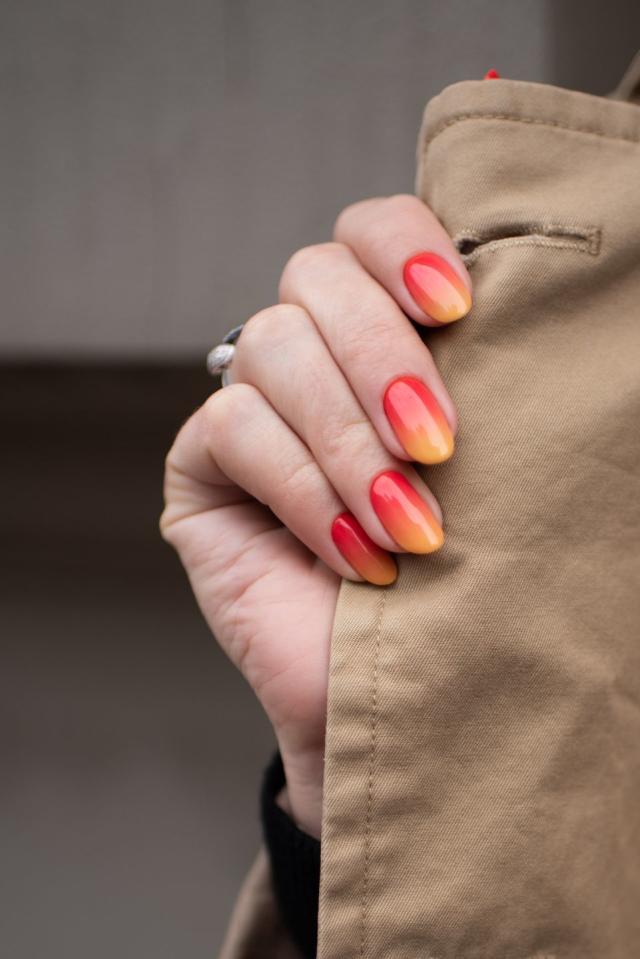 Indulge in the quintessential flavors of fall right at your fingertips with the Pumpkin Spice Ombre trendfor Fall Nails for 2023. This mouthwatering manicure is all about blending warm and inviting shades of orange, cinnamon, and spice, creating a mesmerizing ombre effect that pays homage to the iconic fall beverage. Picture the rich tones of a steaming pumpkin spice latte swirled into a beautiful gradient on your nails – it's the perfect way to savor the season's essence.
To achieve this delectable look, start with a base of warm orange, then transition to a spicy cinnamon hue, and finally, blend into a deep, rich shade reminiscent of autumn spices. Whether you're a nail art pro or a beginner, this charming ombre style is a must-try for every nail enthusiast. So, embrace the flavors of fall with Pumpkin Spice Ombre nails, and let your fingertips become a delicious work of art!
9. Modern French Tips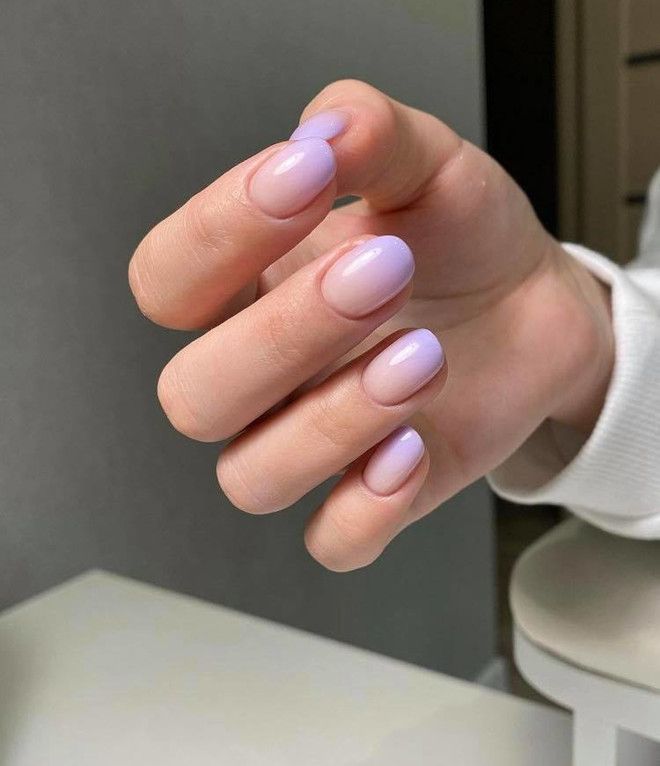 Who said French tips have to be traditional? This fall, it's time to break the rules and give the classic French manicure a fresh and modern makeover. Say goodbye to the traditional white tips and embrace unconventional colors and bold graphic lines. For Fall Nails for 2023, the Modern French Tips trend is all about expressing your individuality and creativity.
Ditch the white and opt for deep jewel tones, moody grays, or even metallic shades for the tip of your nails. Experiment with different angles and shapes to create eye-catching graphic lines that redefine this timeless nail art. Whether you go for a minimalist look or go all out with intricate designs, Modern French Tips will elevate your manicure game and make a stylish statement this fall season. So, get ready to embrace the unexpected and show off your unique twist on this classic trend!
10. Fall Florals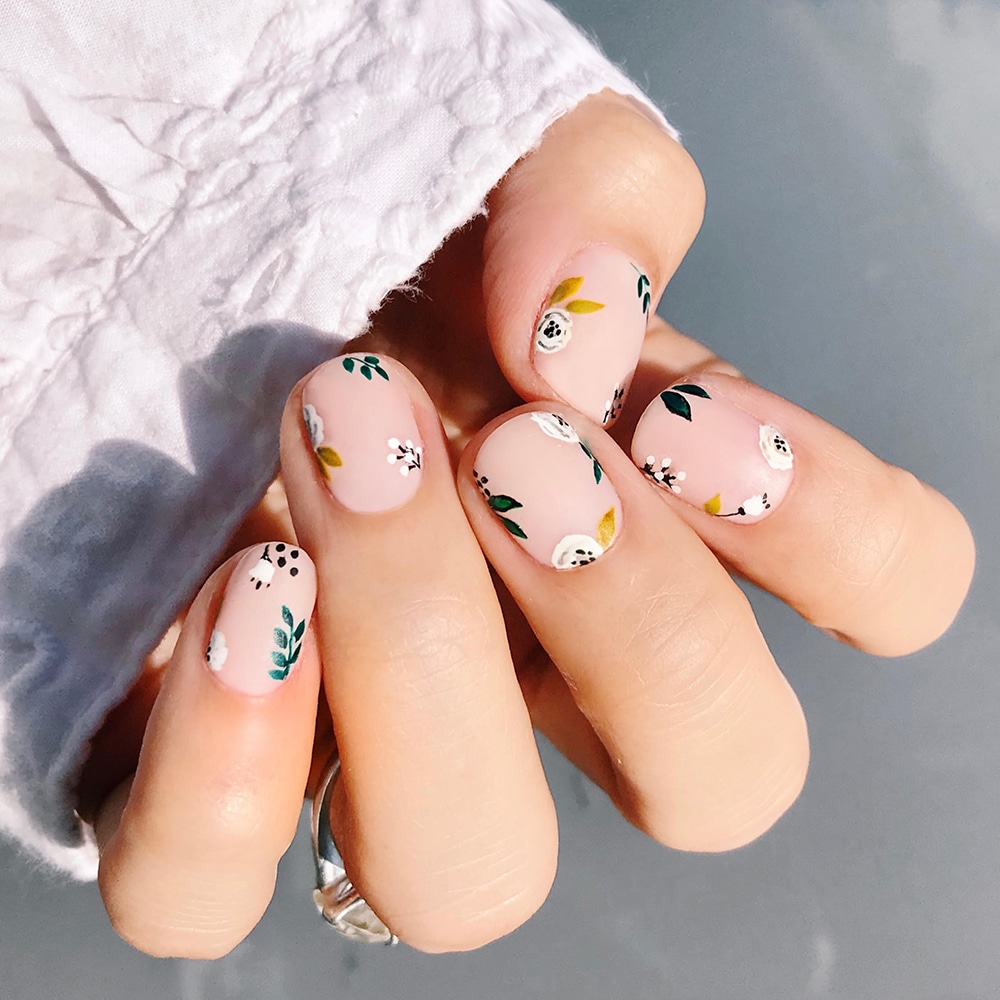 Nothing says fall quite like the beauty of autumn blossoms, and floral nail art is taking center stage this year. Embrace the season's charm with delicate floral designs on your nails, showcasing warm tones and seasonal motifs. From dainty roses to whimsical sunflowers, there's a floral pattern to suit every style. Get creative with earthy hues like deep burgundy, burnt orange, and mustard yellow, capturing the essence of the season.
Whether you prefer a full-on floral manicure or subtle floral accents, this blooming trend is sure to add a touch of nature's elegance to your Fall Nails for 2023. So, grab your nail brushes and let your nails blossom into stunning works of art!
11. Dazzling Diamonds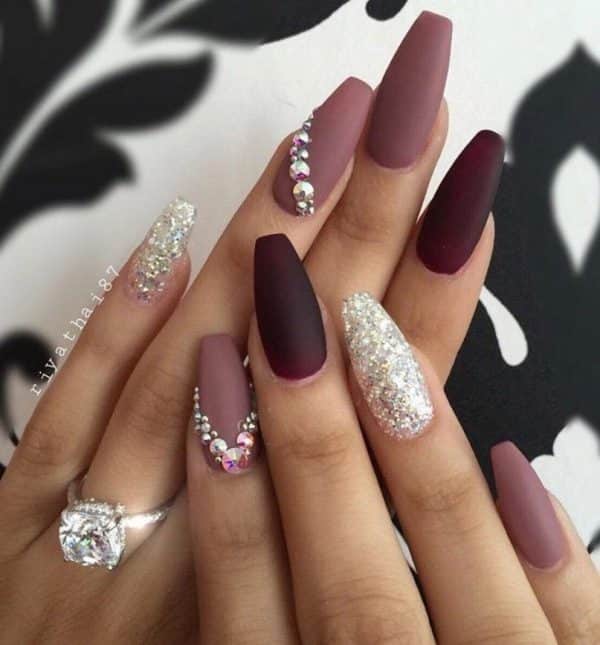 This fall, get ready to shine bright like a diamond with the trendiest nail style – dazzling diamonds! Elevate your manicure game with intricate diamond patterns that exude elegance and glamour. These eye-catching designs will surely turn heads and make you the center of attention at any event.
Whether you opt for a full diamond-patterned nail or use diamonds as accents on a solid base, the result is nothing short of stunning. Embrace the sparkle and add a touch of luxury to your look with dazzling diamond nails this fall. It's time to let your nails do the talking and dazzle the world with your impeccable sense of style!
12. Coffee Swirls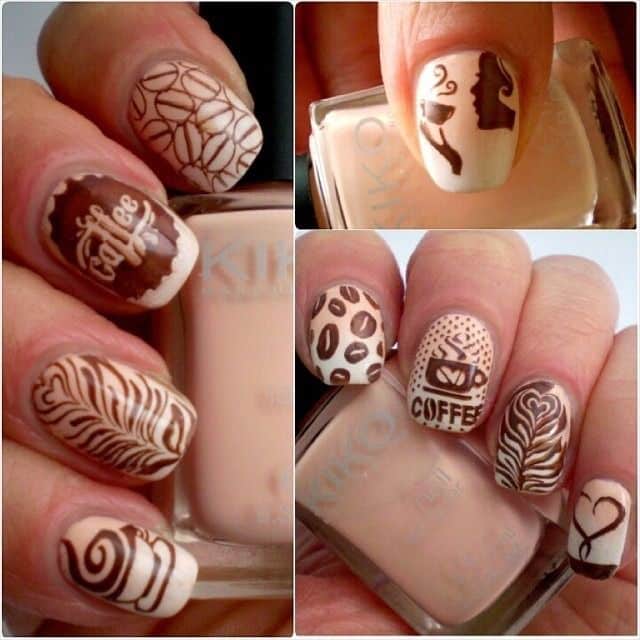 Indulge in your beloved latte's rich and comforting hues with the Coffee Swirls trend for Fall Nails for 2023. This chic and cozy style draws inspiration from everyone's favorite coffee drink, featuring nails adorned with creamy swirls reminiscent of latte art. The warm coffee-colored base creates a soothing canvas, while delicate swirls in cream or ivory add a touch of sophistication.
Whether you prefer a solid coffee hue with subtle swirls or a bolder design, these nails will surely be a conversation starter at every coffee shop and autumn gathering. So, grab your espresso and get ready to nail the coffee swirl trend this fall!
Conclusion
And there you have it, nail enthusiasts – the ultimate guide to rockin' your Fall Nails for 2023! From classic earth tones and bold jewel shades to metallic magic and moody vibes, this season's trends are all about expressing your unique style. Whether you're a nature lover, glam queen, or edgy trendsetter, a fall nail look is waiting for you.
So, grab your favorite fall-inspired nail polishes and get ready to unleash your creativity! Don't be afraid to mix and match colors, experiment with nail art, and have fun with your manicures. After all, fall is all about embracing change and celebrating beauty in every little detail.
Whether you're sipping on pumpkin spice lattes, jumping in a pile of leaves, or cozying up by the fireplace, your fall nails will be your perfect accessory, reflecting the season's magic. So show off those fabulous Fall Nails for 2023, and let your style shine bright like the autumn sun!
Frequently Asked Questions
What is the Trendy Fall Nail Pattern in 2023?
The nail trends in 2023 embrace a variety of styles with a focus on individuality and creativity. Classic warm earth tones and bold jewel shades are popular choices, along with metallic nail art and moody, dark hues. Nature-inspired designs and artistic abstracts are also making waves, allowing people to express their unique personalities through their nails.
What is the Prominent Nail Color in 2023?
The nail color trends in 2023 are diverse and versatile, catering to a wide range of preferences and styles. Some of the popular nail colors for 2023 include warm earth tones like terracotta, caramel, and deep rusty reds, as well as bold jewel shades like sapphire blues, royal purples, and emerald greens.
Is French Manicure in Style 2023?
Absolutely! French manicures are making a strong comeback in 2023. However, this classic nail style is getting a modern update with creative twists, like using unconventional colors, graphic lines, and varied nail shapes. Embrace the reimagined French manicure trend to stay stylish and on-trend this year.