What if we tell you about an idea that would transform your discarded objects into a precious stash? Will that make you excited? If the answer is yes, then this article will satisfy the purpose right away for you. We have curated a list of 35 ingenious upcycling ideas that would breathe life into ordinary objects that you once thought were useless. Sustainability is on the rise as people are extremely concerned about reducing waste, and hence they repurpose items through innovation.
In this segment, we have tried to present some similar ideas that will let you transform generic out-of-use products or wastes into an element of your use in an eco-friendly manner. So grab your supplies and unleash your creative side through these wonderful and personalized upcycling ideas. It doesn't matter if you are a beginner or a seasoned DIY enthusiast. Our ideas cater to everyone.
Make your vision into reality with the help of this guide.
1. Denim Storage Bins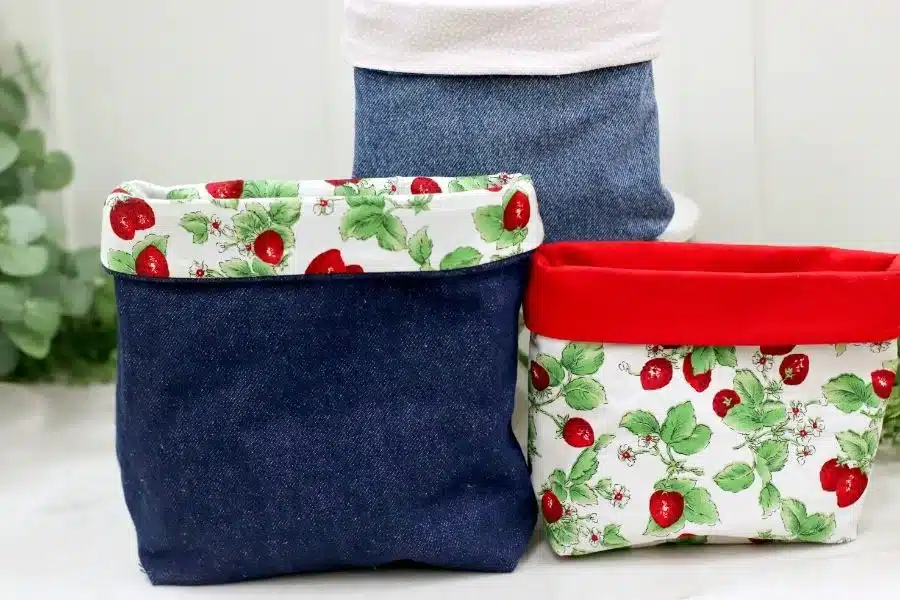 In place of discarding your old jeans, convert them into a storage organizer. This upcycling ideahas a simple learning curve. All you have to do is take your ratty pair of jeans and convert them into cute cuffs. Once completed, you can use these bins to keep your home organized and clutter-free. You can store stuff like sewing supplies, craft supplies, and more.
2. Personalized Candles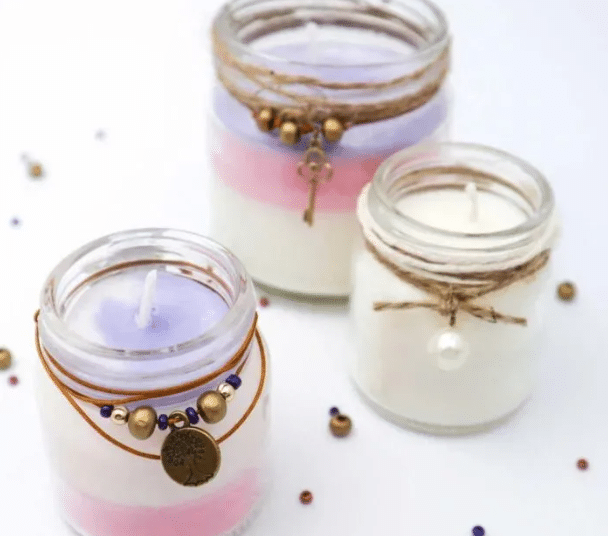 Buying personalized candles from the store can be expensive as scented candles come with a heavy price tag. Though they make your room smell great and amplify the atmosphere, they can put a sweet hole in your pocket if you are on a tight budget. Hence use mason jars from your trash bin to convert them into scented candles.
3. Toilet Phone Holder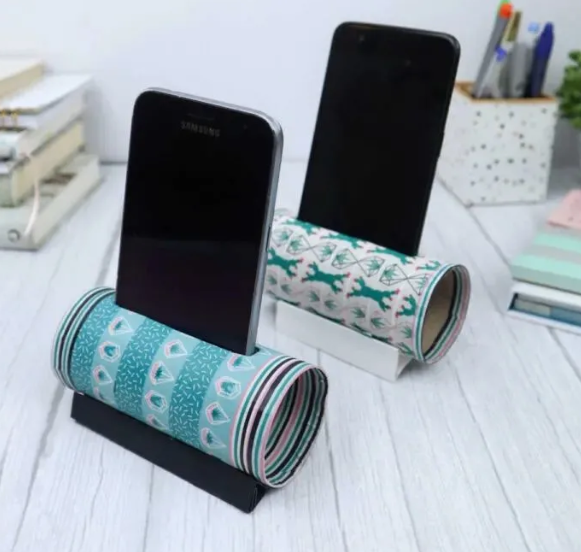 Look, we are not questioning the quality and durability of phone holders available on the internet, but what if we told you about a phone holder that is completely made out of toilet won't that make you surprised? Just pick your favorite washi tape, and your zero-cost phone holder is ready to be used.
4. Kids' Wardrobe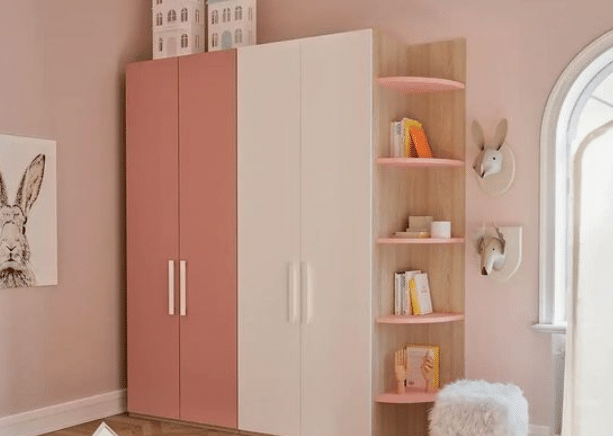 Any old wardrobe would be a perfect fit for this idea. Purchase that and play with it. Mix some colors and textures to create a dresser for your precious one. It doesn't need to be perfect, as the main intention behind this upcycling ideais experimenting with the product and not crafting it into perfection.
5. Shape Puzzles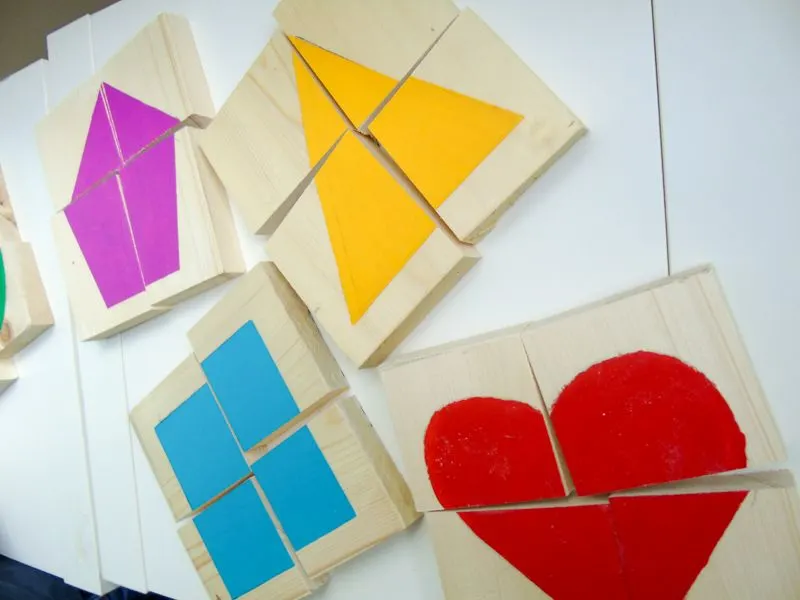 Kids love to have interactive playtime. This is because it improves their cognitive skills and installs self-confidence. In order to provide this upcycling idea, you would need some spare time in your hand and know how to use wood. This project can be completed only if you know how to use acrylic paint and be a little skilled in woodwork.
6. Sew Tshirt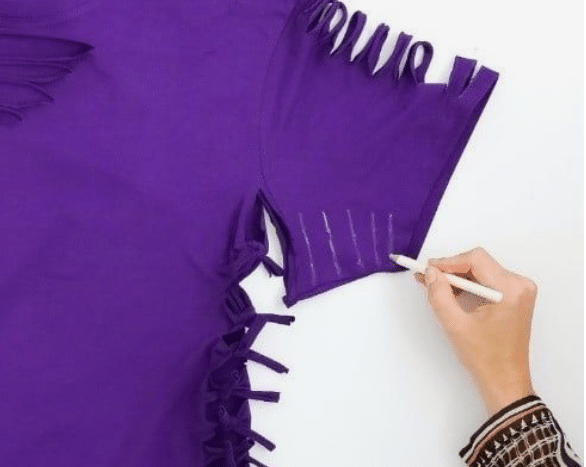 We have old tees that are just moments away from being thrown away. Why not convert them into something fun with just a pair of scissors? Thisupcycling ideadoesn't require any sewing, so you need no sewing machine to design the t-shirt. All you need is some chalk to mark the areas that need to be modified, and you are good to go.
7. Crayons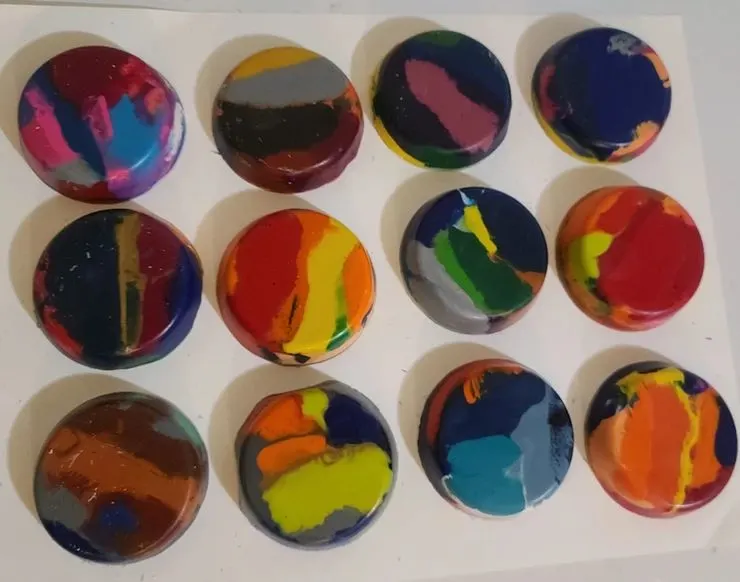 It's frustrating to discard all the broken crayons into the trash bin. This upcycling ideaputs an end to this misery. You need a muffin tray where you need accurate all the broken crayons and place them all in cups of different shapes and sizes. The end product is a color batch of crayons that looks extremely stunning.
8. Shoelaces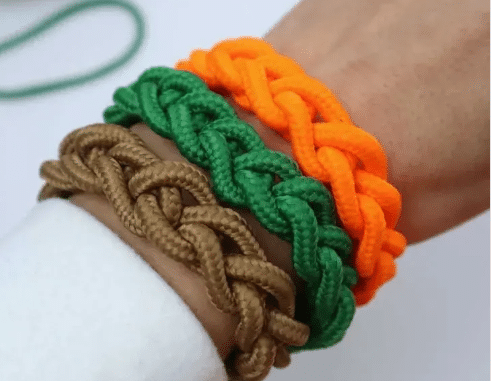 What if we tell you about an upcycling idea that would convert shoelaces into wriest bands? Will that make you startle you? This project is easy to make as a single item is needed to make this figure. Now pick your favorite shoe lace color and start making some unique bracelets for your guests and family.
9. Vases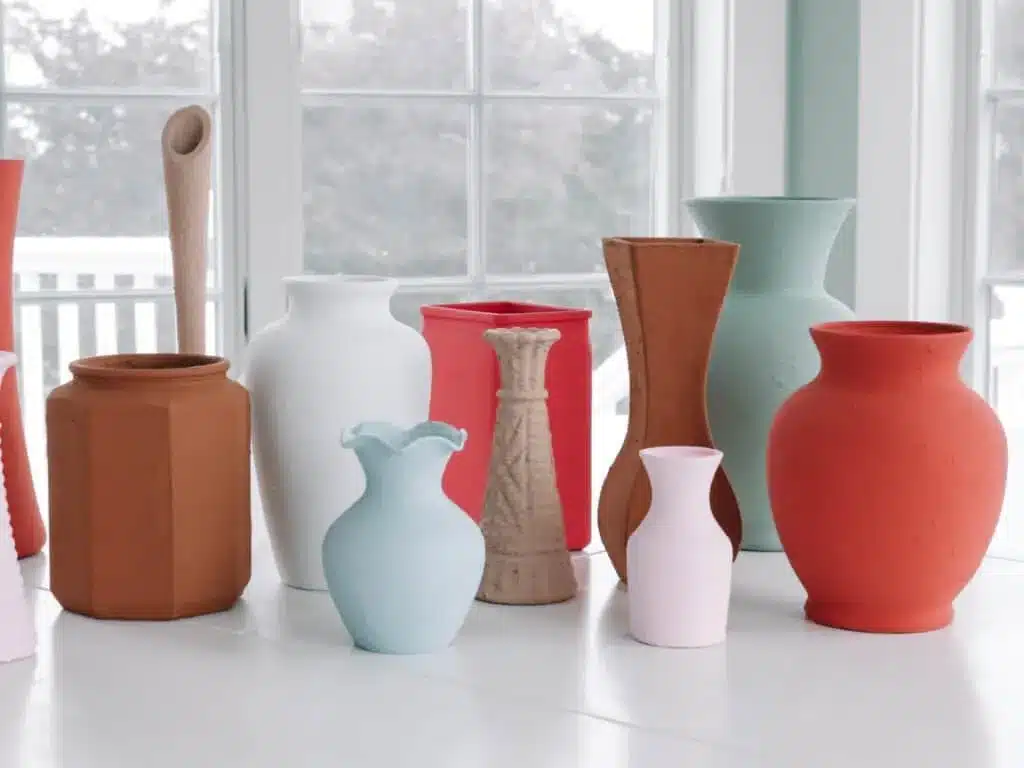 Old vases might look dull, but a little makeover can be a game changer. Using this upcycling idea,you can convert your room into a captivating heaven. All you need to do is take an old vase, pick a color of your choice, and paint it. Use a drop cloth to paint the edges, and then use some paper plates to complete the look.
10. Bookcase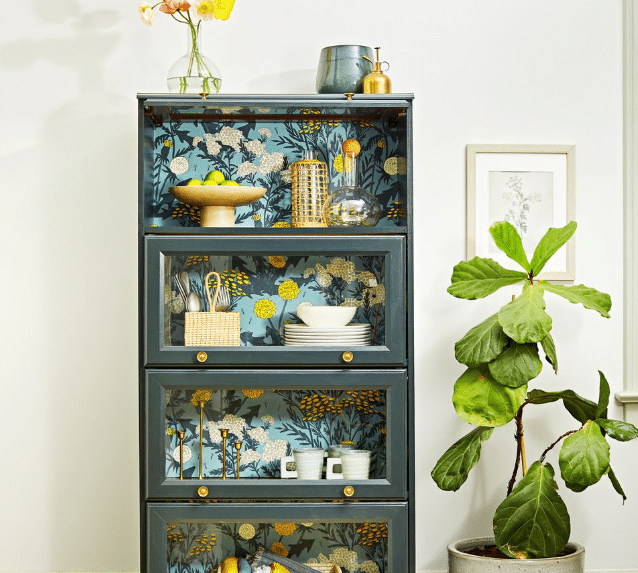 Take your dull-looking cabinet and turn them into a showstopper. Select the color of choice and any wallpaper of the choice to fit the back of the shelf. Once done, use a card or smoother to remove any air bubbles, and your end product is ready. Team it up with a plant vase on the side, and just like that, you have created a captivating room.
11. Jute Rope Mirror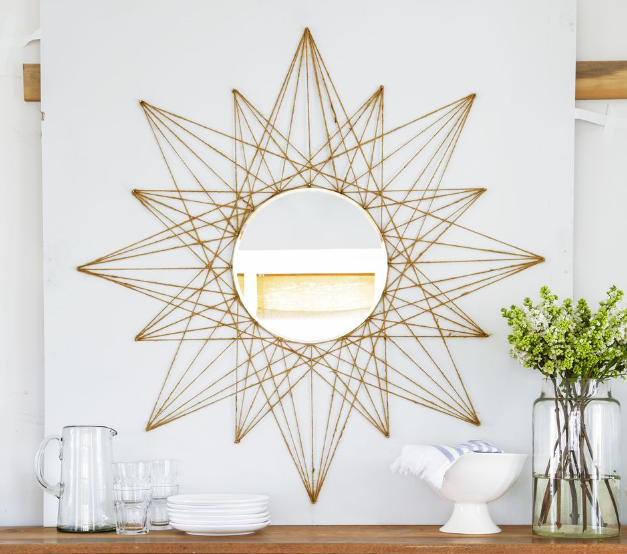 Did you know that Your basic round mirror can be transformed into a professional mirror with the help of jute rope? This upcycling idea would need to be wired correctly. In order to achieve the exact same shape as shown in the picture, you would need some spare time on your hand as this requires effort.
12. Oyster Shells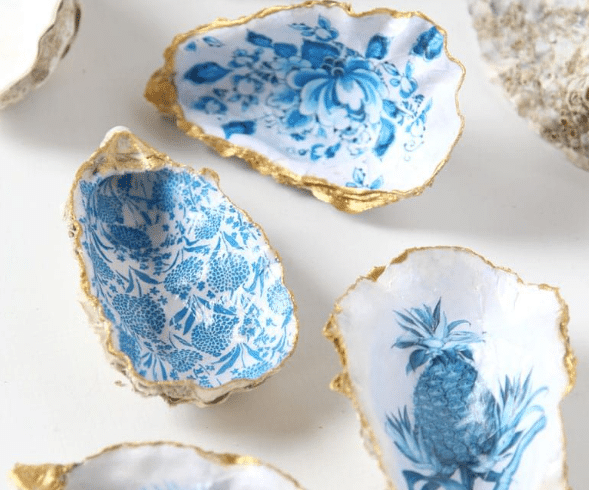 We have decorated sea shells, but we have never given a thought about oyster shells. There are numerous times when we have eaten at a seafood restaurant and thrown away the oyster shell. Next time don't do that, but instead, bring that home. Grab a bucket of paint and create stunning oyster shell designs which serve as jewelry trays and paperclip holders.
13. Rattan Basket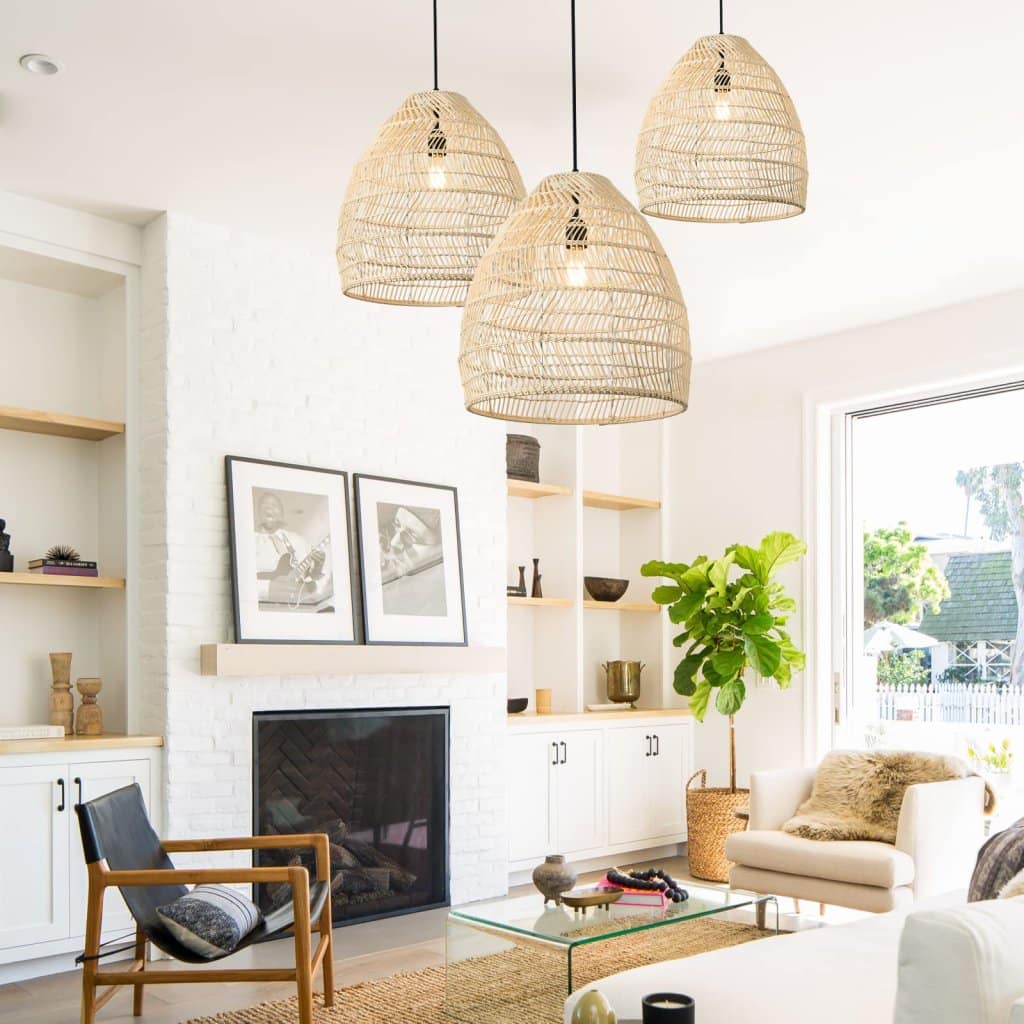 Did you know that many people use their rattan baskets as a chandelier? Instead of using this as regular storage, they convert it into a mounted light or a chandelier to decorate their dining space. The end product is gorgeous, as the picture speaks for itself. You would need pliers and a drilling machine to create the hole and mount the basket.
14. Shutters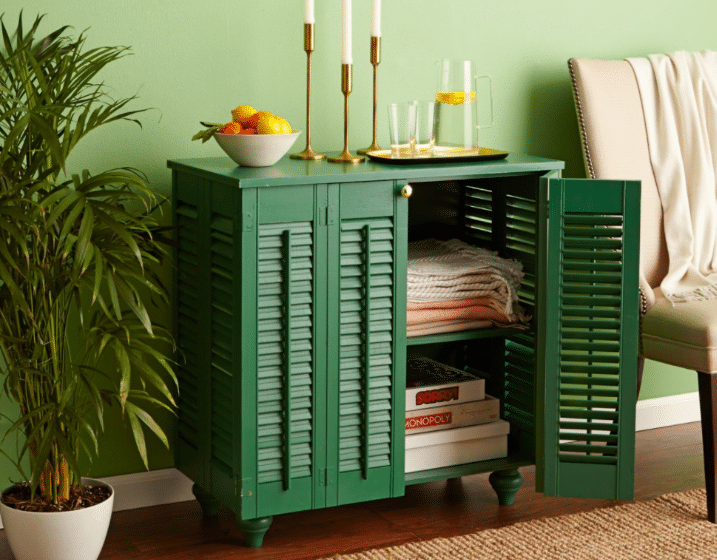 This upcycling idea would convert your old window shutters into a beautiful cabinet that would work as a statement piece. Some of the major suppliers that you would need during this project are measuring tape, feet, and knobs. Fiberboard and the paint color of your choice. The end product is a stunning visual, as you can see from the picture.
15. Princess Castle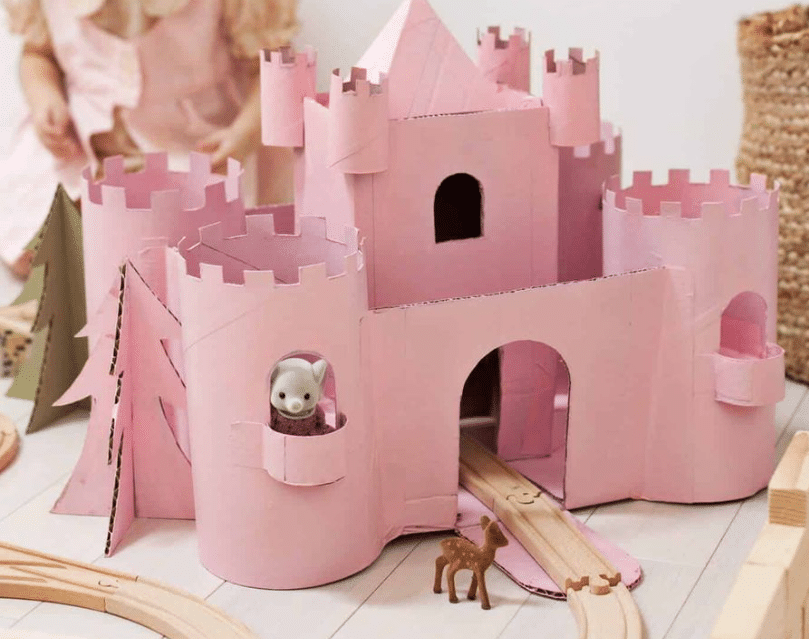 Your Amazon boxes and your grocery boxes can all be assembled to create a princess castle. Creating a princess castle can be time-consuming as this would require a good amount of effort. You would need pink paint, medium-sized cardboard boxes, canisters, and toilet paper to complete this project.
16. Discarded Dresser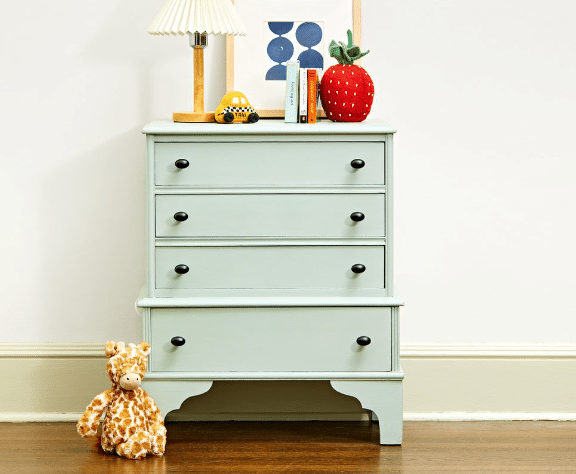 Your discarded dresser can be converted into a storage organizer with the help of a few simple tips and tricks. In order to incorporate this upcycling idea, you would need chalk paint, a finishing wax, and a small roller. Just look at the end product as shown in the picture; any observer would appreciate your creativity.
17. Book table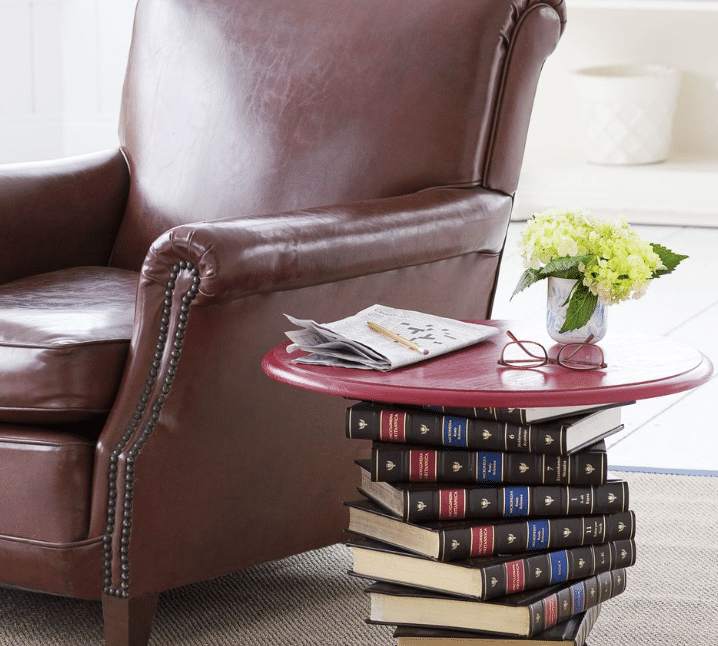 This home project can be created with ease. In order to implement this upcycling idea, you would need dusty novels or books that you haven't used for a long time. Take out these books and assemble them into a zig-zag formation, as shown in the picture. Now you would need a hole that needs to go through the center of each book, and you are done.
18. Planter
This project needs a simple leftover brick to get completed. Now make a small hole into each brick, as shown in the picture, and put some soil inside it. Now you have successfully created a low-maintenance garden for yourself. The end product looks so satisfying, have a look at the picture. A well-decorated planter brings a lot of sophistication to your room.
19. Spoon Hook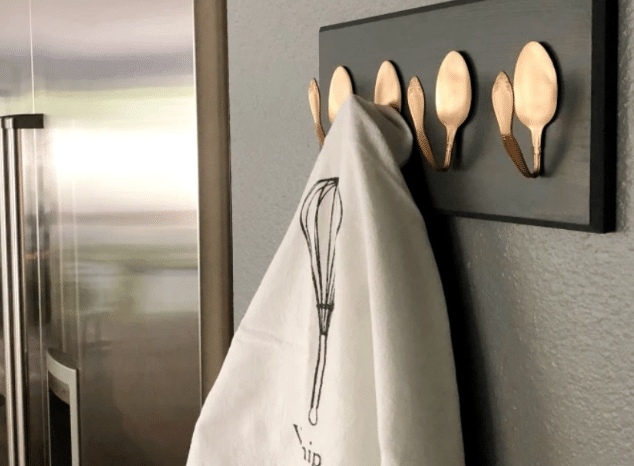 Hooks racks for the kitchen can be expensive, but what if we tell you about an upcycling idea that would convert your normal spoons into kitchen hooks? You would like some essential materials to recreate this design, and this would require a precision torch and mallet. Take a look at this picture and see how it is done.
20. Christmas Card Holder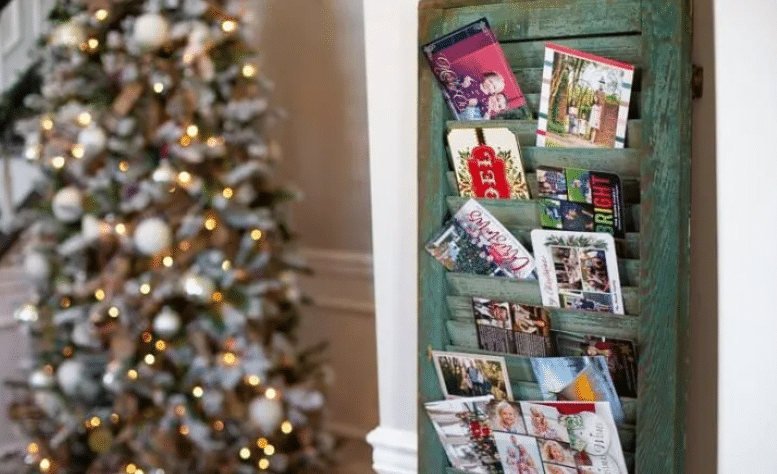 We are sure that you keep your Christmas card in a drawer and don't take them out until you do a house cleaning. In reality, Christmas requires a storage unit where it is displayed. With the help of this upcycling idea where you can watch your cards and cherish the moments associated with them. All you need is an old shutter to do this project.
21. Tin Cans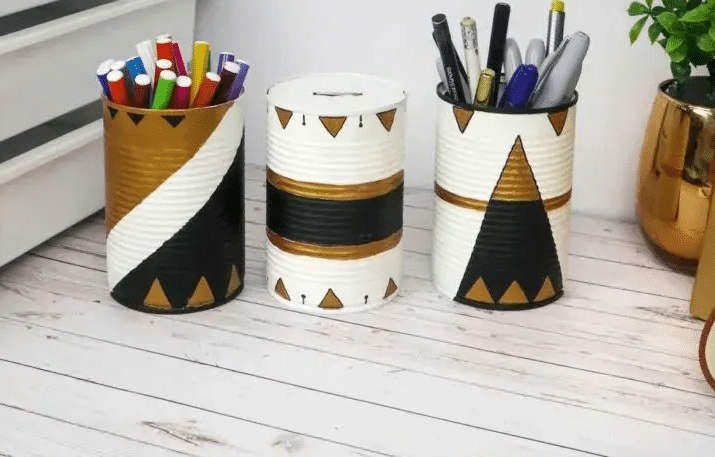 All seasoned DIY enthusiasts use tin cans for their craft. You might have tin cans that have been sitting in your recycle bin for ages and waiting for the time when they will throw away from the house. This project will convert your old tin cans into desk organizers that look super creative when placed on your work or office desk.
22. Oak Ornaments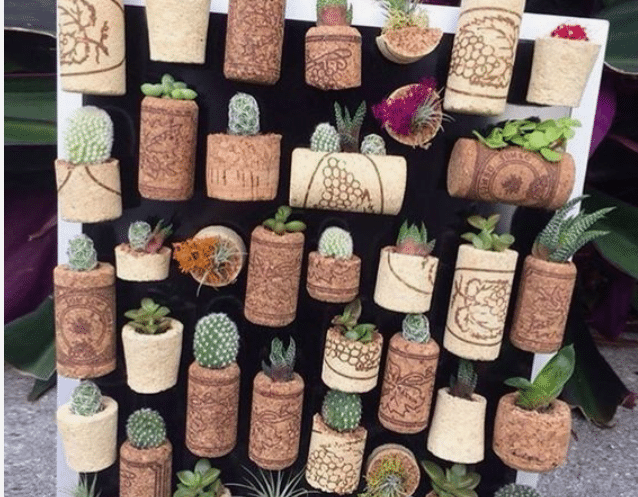 We have all used wine bottles and painted them to create a DIY project. This upcycling idea makes use of wine corks. You would need some washi tape and a few decorating items to recreate this idea. Have a look at this picture and see how the maker has decorated their wine corks. Once completed, hang them as shown in the picture.
23. Quote Board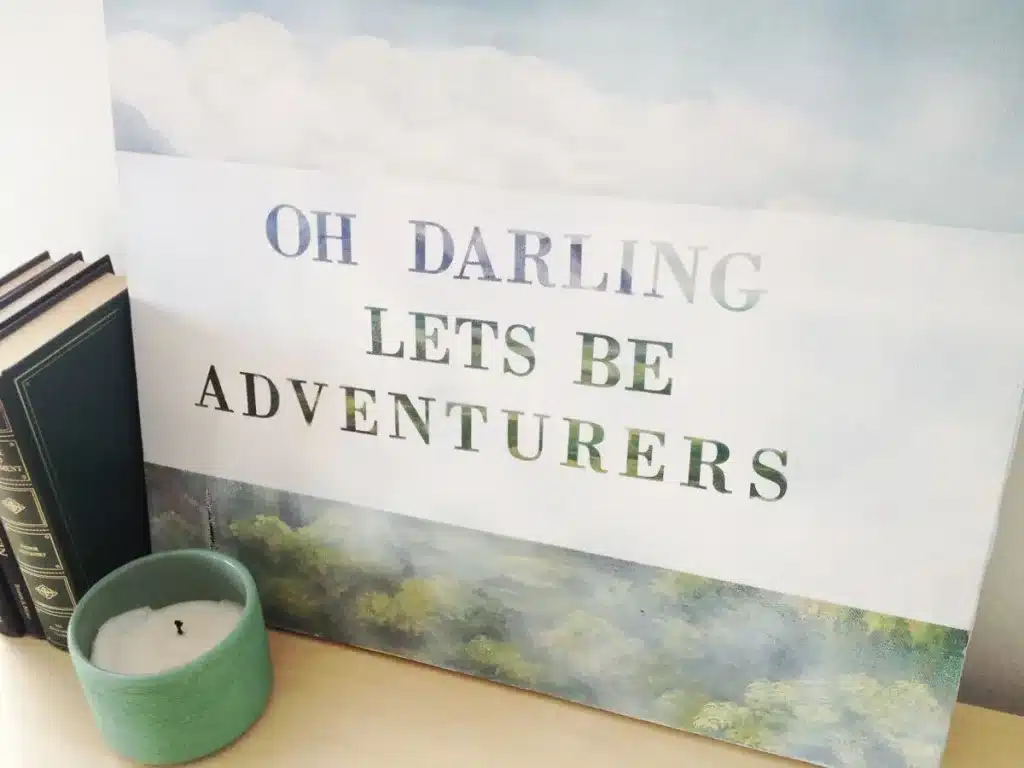 A quote board is a simple upcycling idea that makes all the difference. All you would need is a canvas from the store, a few spray cans, and some vinyl letters to complete this project. Paint your canvas and throw the best quote of your choice through vinyl letters. The result is presented before you through this picture.
24. Toilet Roll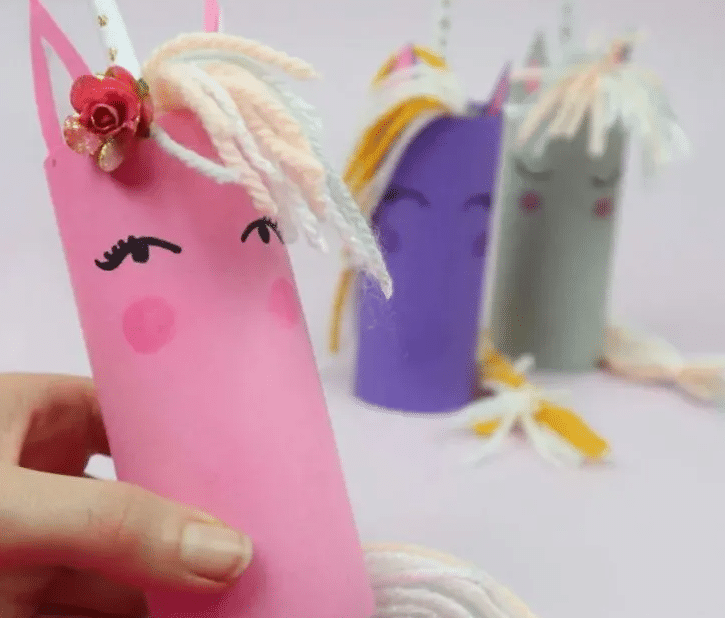 This upcycling idea is highly popular among kids, and this shows how easily you can convert toilet roll papers into a DIY project. You will be shocked when the project is completed. All you need is some cardboard, toilet rolls, and paint of your choice to complete this project. The end result is presented before you.
25. Pumpkin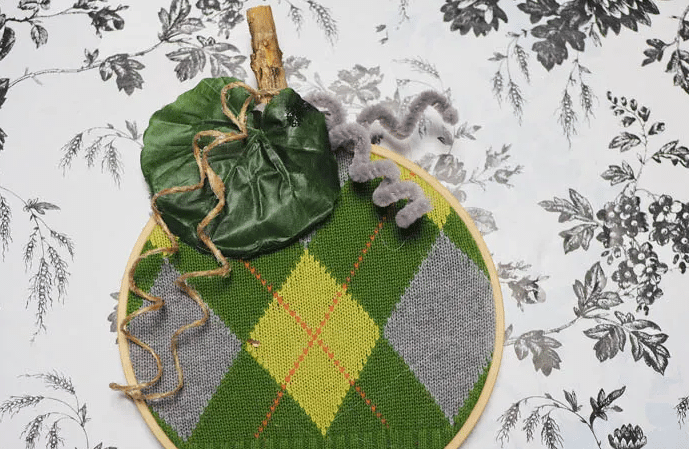 Have a look at this design. Doesn't it look like a professor who is neatly dressed and is about to lecture his students about academics? In order to re-create this design, you would need some old sweaters that you don't use anymore. Old sweaters can be found in your storage room or in your cupboard, so grab some and create this project.
26. Headband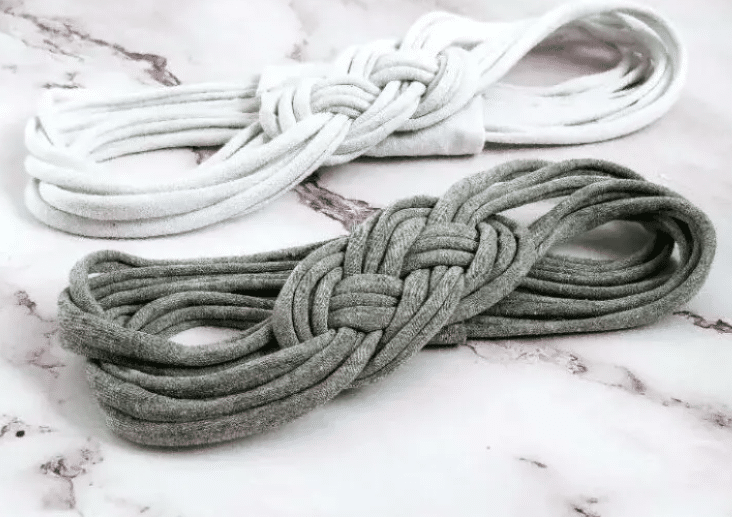 Look at these headbands; they look super fashionable and can be used as a style statement. In order to implement this project, you would need an old shirt, a hot glue gun, and fabric scissors. Take the help of the scissor to make cuts in the tree, specifically at the bottom. Once done, loop the strips into a seam.
27. Socks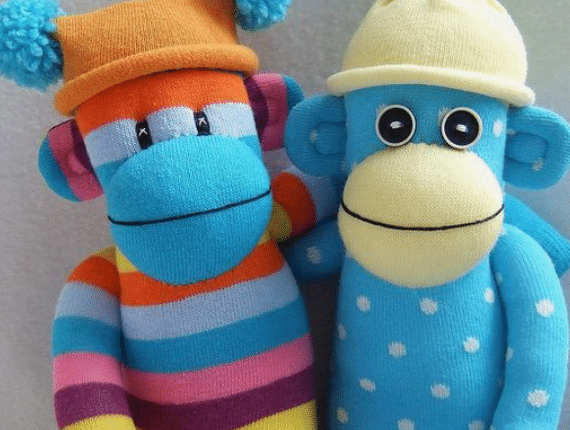 We will have a pair of socks that is missing a pair or a pair that is mismatched. This DIY idea will help you get rid of the stash. Some of the materials that you would need are rubber bands, a pumpkin stem, a hot glue gun, and a polyfill. The end product should look something as shown in the picture.
28. Pencil Cans
This pencil cans project has an easy learning curve and is super easy to recreate. You would need certain supplies like scotch tape, a hot glue gun, colored thread, cardboard, and a craft knife. Use the combination of these supplies to create a pencil can, as shown in the picture. Don't forget to add your touch of personalization.
29. Money Box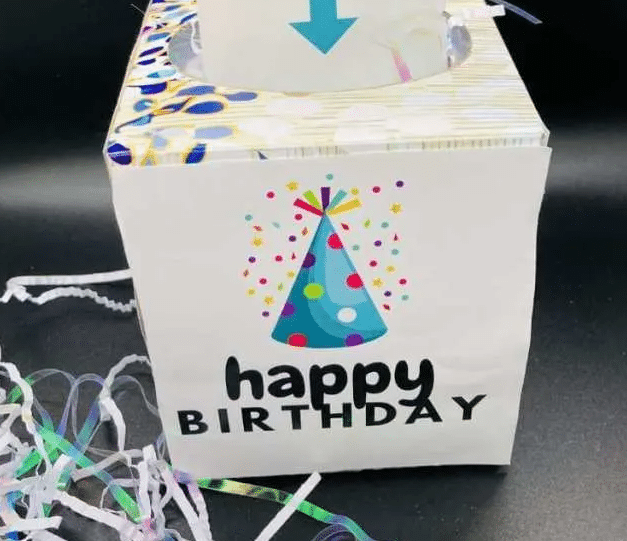 Look, everybody loves gifts during birthdays, but the best thing that you can give a person is cash. This will let the person buy an item of their choice. So when you receive cash money during your birthday, here is a fun way to do it. Take some tape, scissors, and paper to create a money boxwhere your money can be stored.
30. Chair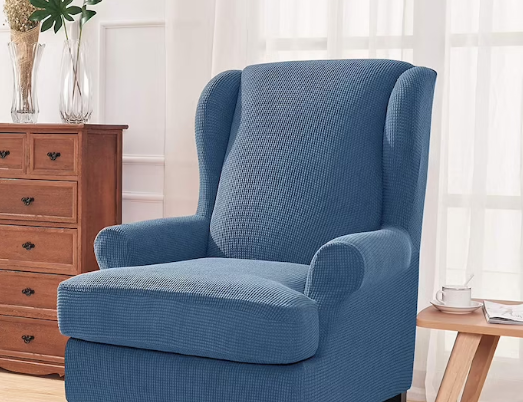 This home project requires just one item, and that is new fabric. Just purchase a new fabric from any store to cover the chair, and it will look good as new. Just look at the classic denim cover shown in the picture. It makes the focal point for any observer and brings elegance and sophistication to your room naturally.
31. Wine Bottle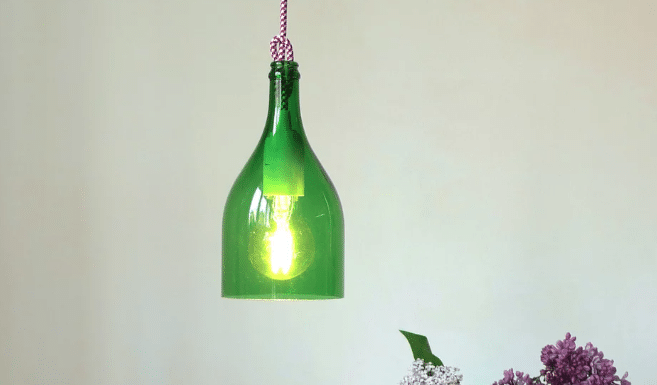 Your wine bottle can serve as a pendant light for your home. This upcycling idea is easy to recreate as it requires a few basic supplies, and you can re-create this idea with perfection. A glass cutter, a bulb, and a rope to hang the pendant light are all that you need. The end product is an absolute beauty, have a look at the picture.
32. Cake Toppers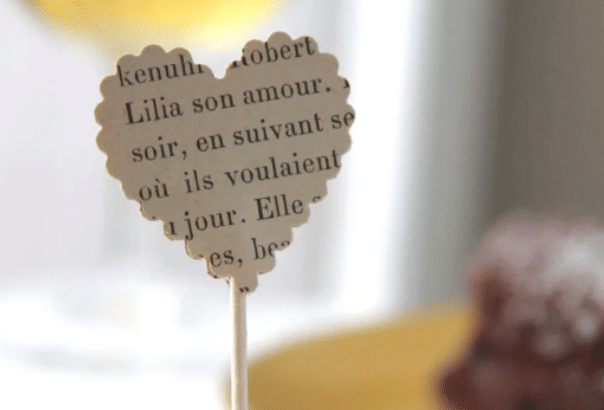 When you search for cake toppers online, they come within a price of 5 dollars or more. What if we enlighten you about an upcycling idea that will require zero cost? These are easy to make and make people appreciate your creativity. Look at the picture provided to re-create the design in detail. Cake toppers are known to create an eclectic atmosphere.
33. Marble Map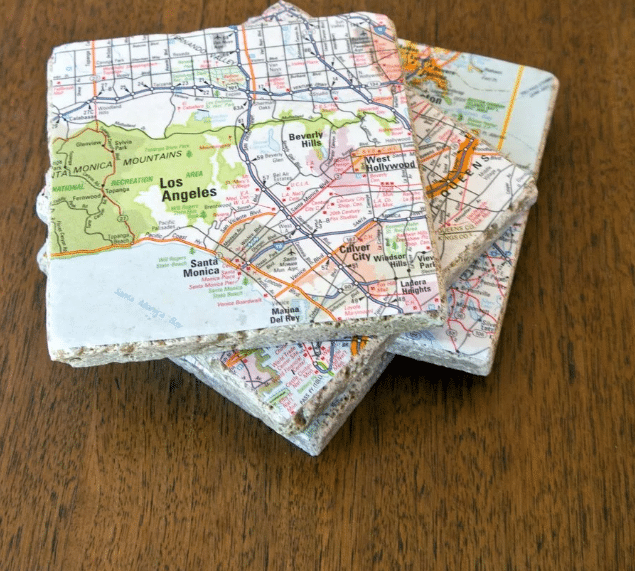 This project can be designed with one marble title only. You can use a spare tile present at your home or purchase one from the store. Once done, create a map on them, making them look attractive and creating a unique guide for yourself. For this project, you would need basic supplies like a paintbrush, scissors, old maps, and spray paint. The ultimate result is presented before you through this picture.
34. Batteries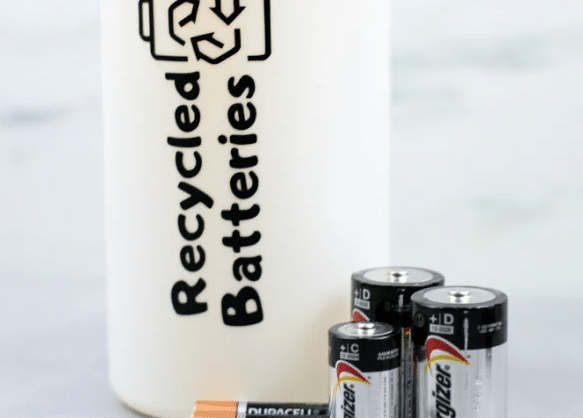 Your batteries can be toxic to the environment if they are not recycled properly. They contain sulphuric acid, which can be really harmful to the environment. In order to avoid such a scenario, make use of a battery container, as shown in the picture. All you would need are cleaning wipes and a container to recreate this design.
35. Beer or Alcohol Caps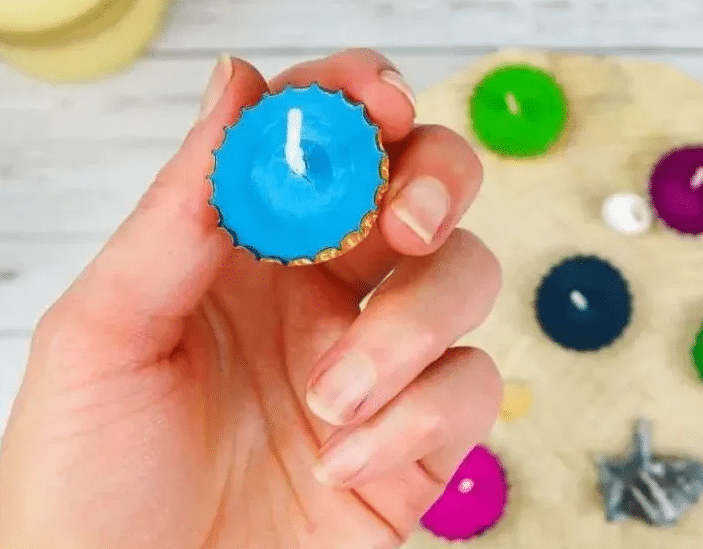 Did you know that your alcoholic bottles can serve as candle vessels? This upcycling idea is super unique and is loved by everybody. You will need some candle wax and candle wicks to recreate this design and finish the look. Have a look at this picture and see how pleasing and satisfying it looks in front of the eye.
Takeaway
We believe upcycling ideas is not only about saving money but also a way where to find value in objects that we regard as useless. It's a daily reminder that with little imagination and effort, we can create eco-friendly ways to reduce waste and protect mother earth. As you have reached the end of this comprehensive guide, we hope that you have found various ways by which you can breathe life into forgotten objects.
Make sure that you experiment with these ideas so that you can implement customized touch. Reminding you that upscaling is not a one-time gig but a mindset that tells you that you have the power of creation within you. When you upcycle a product, you contribute to a sustainable future.
So grab your supplies and let your creativity do the talking.
Frequently Asked Questions
Is Upcycling Limited to Seasoned DIY Enthusiasts?
Absolutely not. Upcycling ideas are for beginners and for experts at the same time. Every upcycling idea that is showcased in this collection comes with a detailed picture view and a guide that will help you re-create any design seamlessly. So it doesn't matter if you are a rookie or an experienced crafter; we have ideas for everyone.
Are There Any Specific Materials for Upcycling?
Depends from project to project. Some of the upcycling ideas mentioned in this list can be completed with basic household items, and some of them require additional crafting materials. Decide on what you are going to repurpose, and then select your supplies based on this decision.
Can I Present Upcycling Items to Friends and Family?
You can sell them on an online store and make money out of it. Upcycling ideas are known for their uniqueness, so they make excellent creations. When you gift any handmade items to your friends, they will appreciate the uniqueness and effort that has been installed to create this unique piece. So yes, they serve as an excellent gift item.