A wedding is a once-in-a-lifetime celebration that is incomplete without an individual's personal touches. Wedding signs are an incredible way to add creativity to your special day. These wedding signs are not only practical but also add a charming vibe to the wedding decor by providing directions and additional information.
Ranging from vintage-inspired wedding signs to calligraphy displays, you can choose from various DIY designs. You get the option to show your creativity and include your own choice of color scheme and themes. The process of creating a wedding sign can be a fun experience for you and your significant other, adding another layer of intimacy and significance to your wedding day.
In this segment, we have compiled 22 such DIY wedding sign ideas that will help personalize your grand day and make way to make the wedding signs one-of-a-kind to complement the entire theme of your wedding decor.
1. Vintage Wooden Welcome Wedding Sign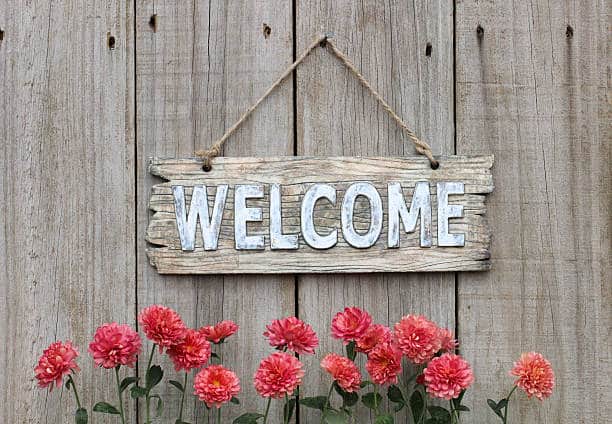 A timeless and special addition to any wedding is a vintage-themed wooden welcome sign. This allows you to set the tone of the celebration and warmly invite the guests. You can begin by selecting a wood plank of the preferred size and shape (this can be reclaimed for an authentic feel or a regular plank with distressed effects). Select the design and lettering of the same and proceed to the painting part.
Choosing the font that matches the wedding theme is also an important factor. You can choose to paint it in calligraphy, block letters, or even a script of your choice; choosing a font style that matches both your personalities enhances the wedding vibes. To further improve the vintage appeal, you can use a distressing effect by sanding the edges for a withered finish.
2. Chalkboard Wedding Sign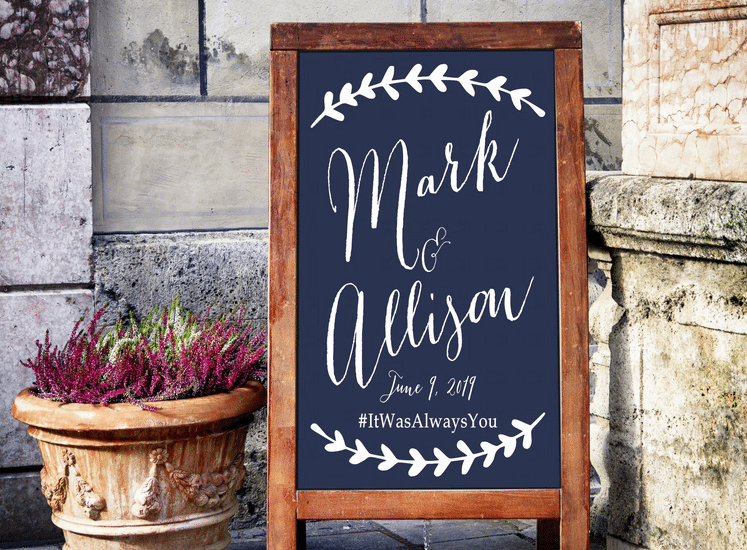 This is a popular choice for couples who want to add a vintage appeal to their wedding. It is a practical and elegant way to inform about the day's flow to the attendees. You can start this by acquiring a bordered blackboard or chalkboard from a craft store or repurposing one. Choose the layout of the programs, the order, the timings, and any other notes for the day. You can add decorative elements such as flowers, illustrations, or borders to enhance its look. Labeling each section is an important part for people to follow the flow. Placement of the program sign should be at a visible location at the wedding venue.
3. Window Pane Seating Chart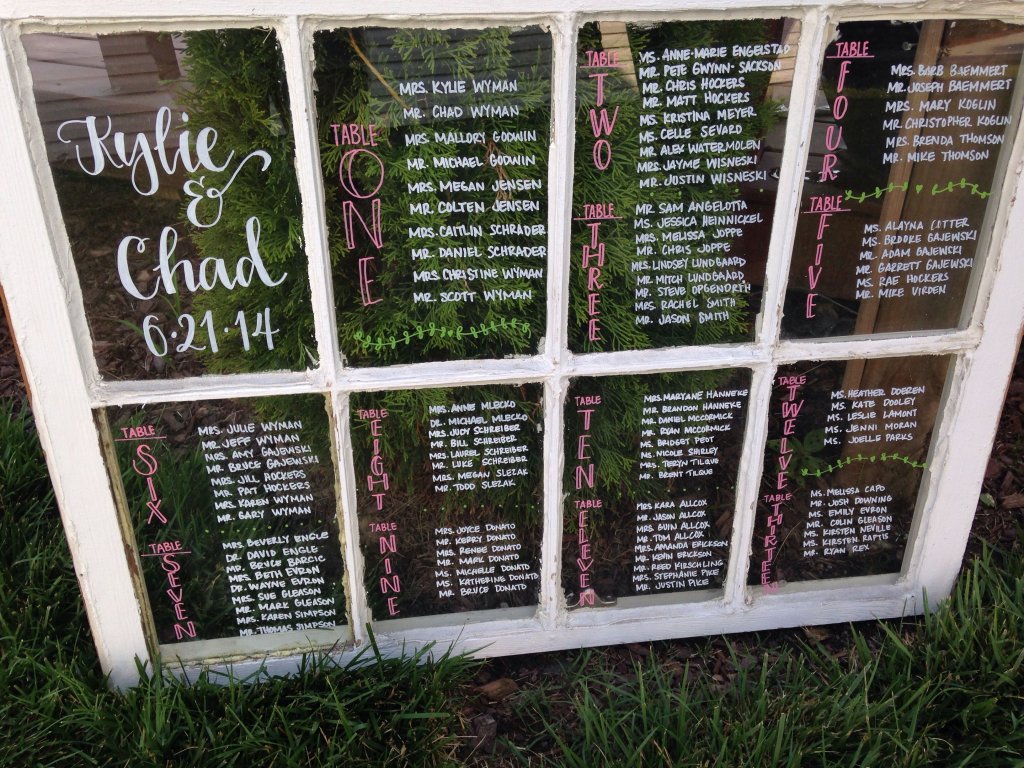 Add a touch of nostalgia to the wedding decor by using a vintage-themed window pane seating chart. You can bring an old window frame to create a visually appealing display for the seating arrangements of your guests. You can create your own vintage-themed window pane seating chart by first finding an antique window that has multiple glass panes.
The perfect way to complete it would be using vinyl lettering or paint and writing the name of the guests and their tables directly on the panes. You can also attach tags or cards to the pane with twine or ribbons. Using lace, flowers, or greenery around the pane would add to the vintage charm of the frame. It will be practical for the guests and also add a vintage appeal to the wedding venue.
4. Hand Painted Wedding Signs with Directions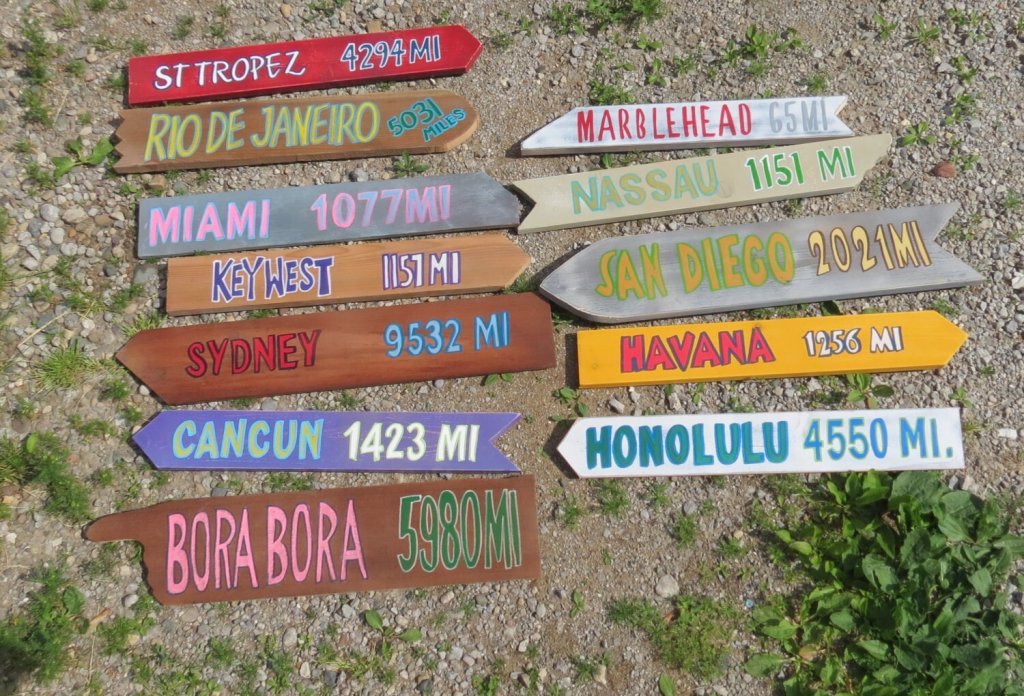 Directional signs that are hand painted are a personalized way that can guide your guests to the areas that are placed at the wedding venue. These can be customized according to the wedding themes for a unique touch. The best way to create these directional designs is by selecting wooden planks or signboards and then altering them according to the shape and size of your choice.
Waterproof markers or paints can be used to write clear and precise directions on each sign, such as reception, dance floor, photo booth, and others. You can use stencils for similar designs or go free-for-all for more unique and personalized designs. You can include decorative elements such as twine or other rustic elements for a vintage look that aligns with your wedding theme.
5. Suitcase Card Holder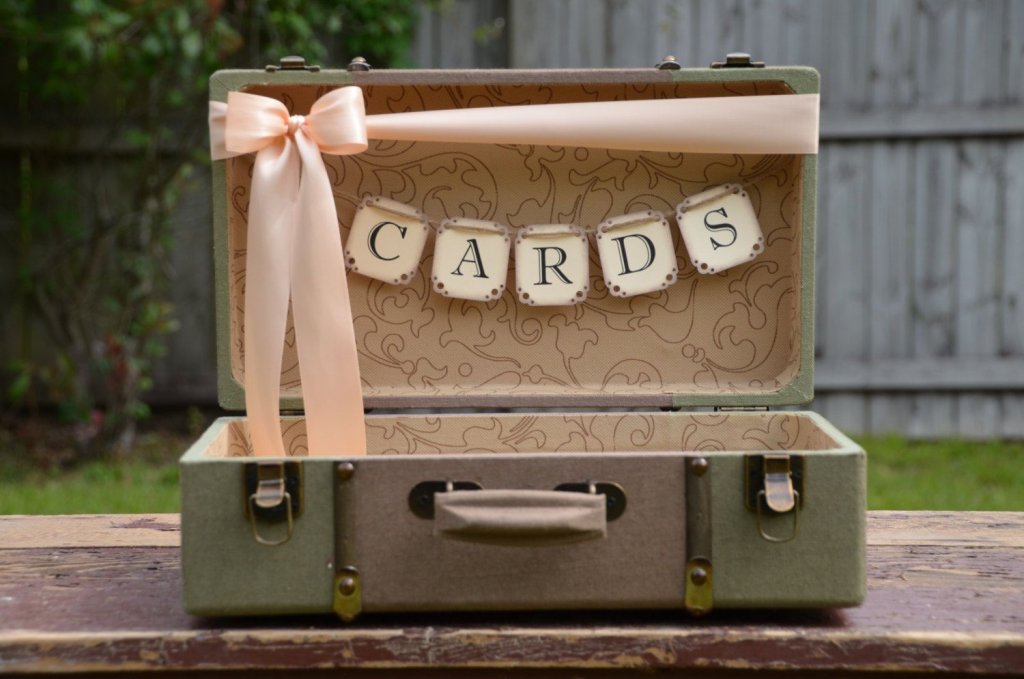 A suitcase card holder is a functional way to store wedding cards. It is a unique decorative piece that adds a traditional vibe to the surroundings. To make one by yourself, you need to find a suitcase that matches the theme of the wedding and the color scheme as well. Clean thoroughly and open it at the desired position.
Line the inside with posh fabric that matches the wedding decoration theme. Attach a small sign that says 'cards' or 'well wishes' to inform the guests about its purpose. Tie the cards with a decorative ribbon or fabric around the opening to keep them in place while making sure easy in and out. Display the same at a gift table or collection area, making it accessible for the guests.
6. Calligraphy Love Quotes on Mirrors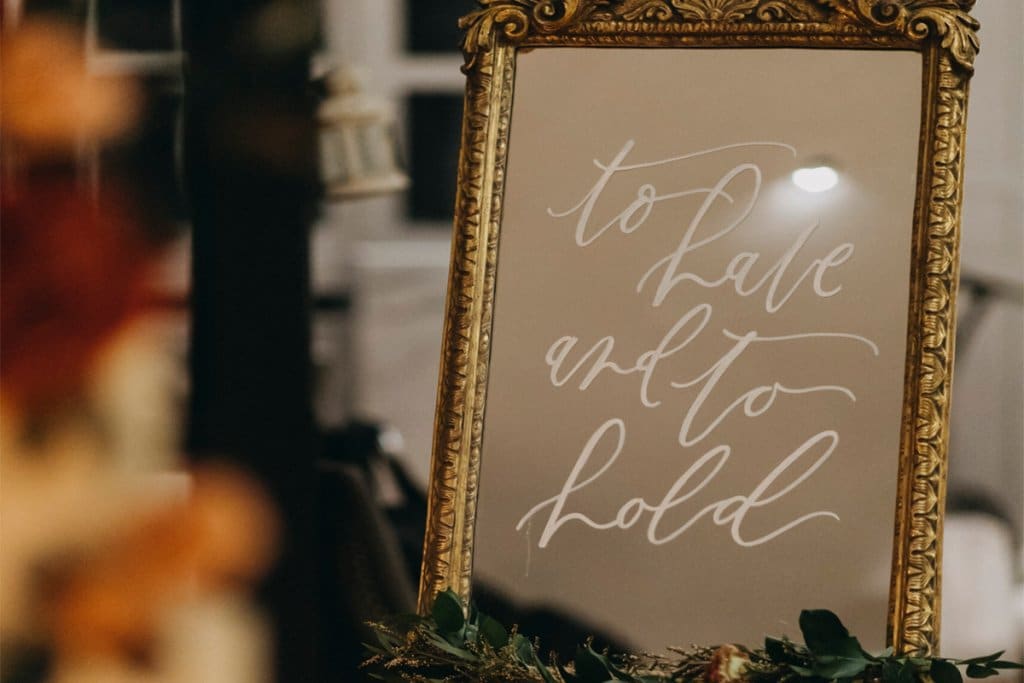 Giving a romantic touch to the wedding, calligraphy love quotes are a unique way to provide your guest with a better experience. These serve as beautiful focal points that can be placed across the wedding venue. To make your own love quotes on mirrors, you can start by finding antique-looking mirrors that suit the aesthetics. Cleaning the mirrors would be step 2, where no dirt or grime should be visible on the glass.
Carefully write the quotes and take your time for precise and beautiful lettering to provide the best outlook. Display them in various locations across the wedding venue, near the ceremony area, entrance, or center table.
7. Handwritten Ceremony Backdrop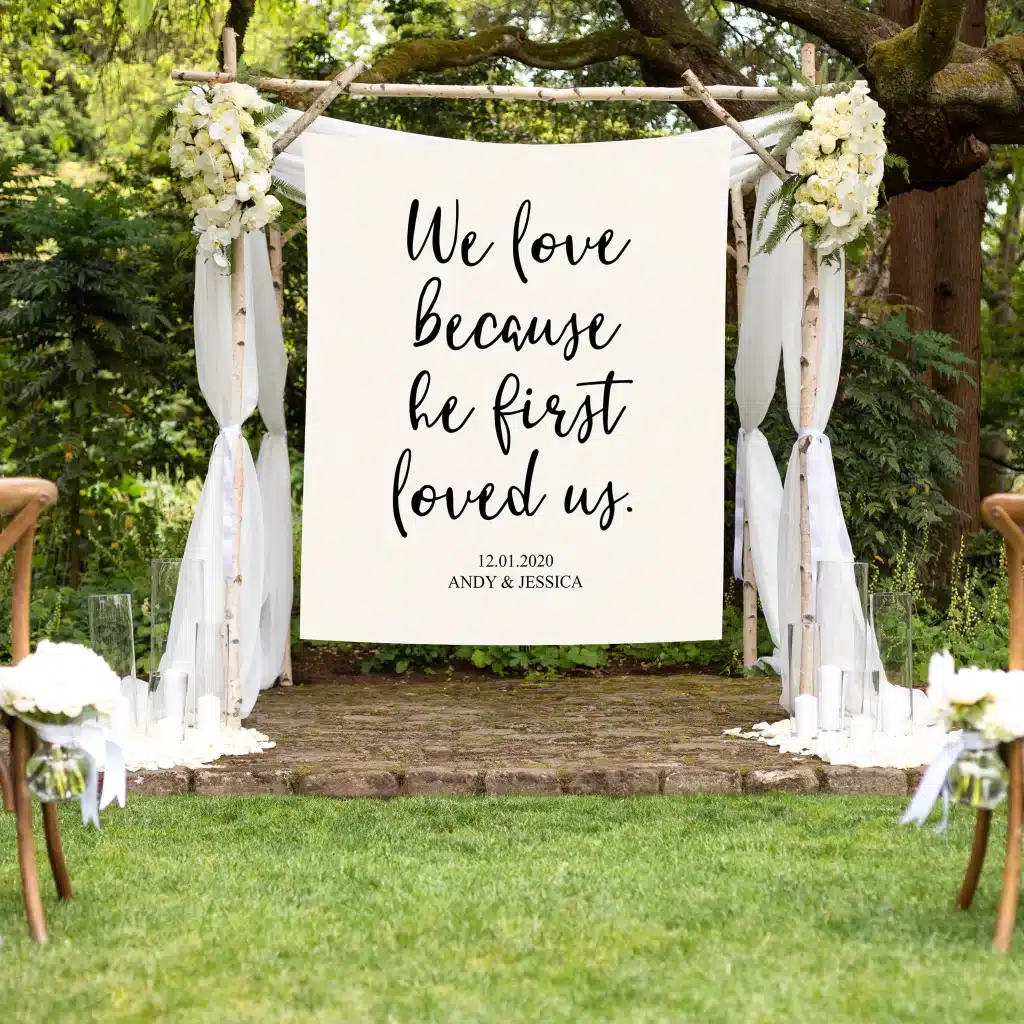 You can add a personal and heartfelt way of adding a unique touch to your wedding ceremony with a handwritten ceremony backdrop. It lets you display meaningful messages or vows that are significant to you and your partner. You can use a large fabric or canvas that serves as the backdrop to write the message. Decide on the message that you want to display and practice your calligraphy or writing style. Use fabric markers or paint pens to write the text onto the fabric carefully.
Decorate the backdrop with flowers and ribbons to enhance the look. Mount the backdrop behind the altar making sure it is visible to you and the guests as well. This adds an intimate touch to the wedding ceremony while being a focal point that shows your love and commitment.
8. DIY Instagram Hashtag Wedding Signs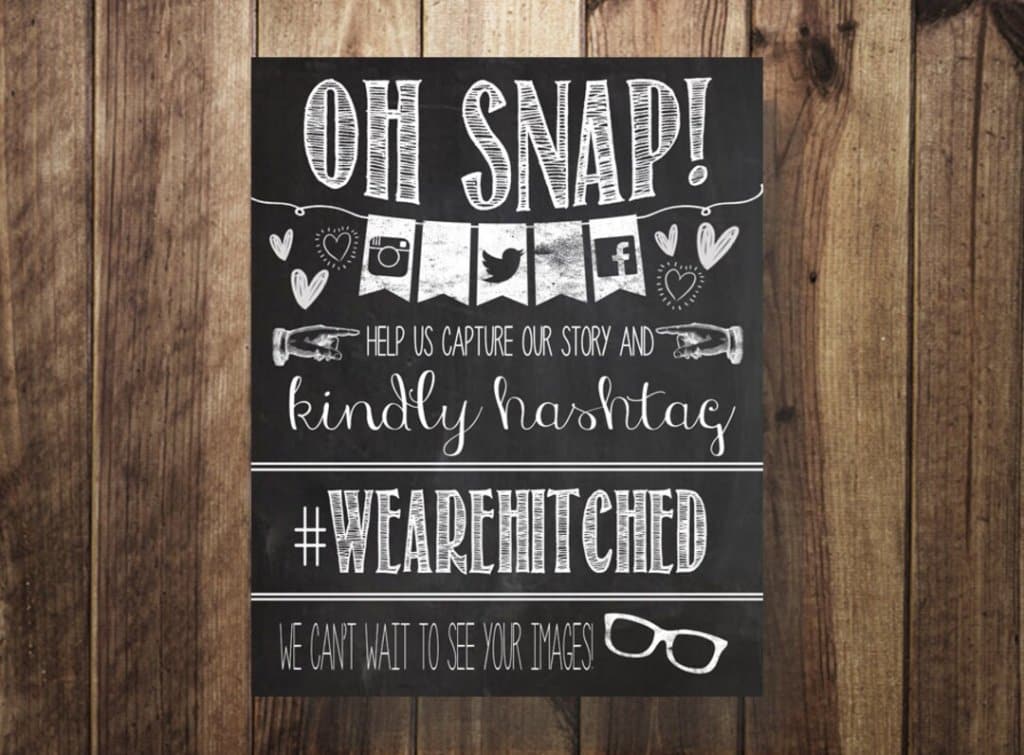 This is a fun and unique way to encourage the guests to share the photos and memories of your wedding on their social media accounts. It lets you collect and view the photos under a specific hashtag. To make your own hashtag sign, select the board or sign with the specific material and start personalizing it. Paint the base color that matches the wedding theme, and then use stencils or freehand painting to write a catchy phrase followed by your hashtag.
Place the icons in a location that is easily visible or near a photo booth while including instructions for the guests to follow. This allows the guests to share their favorite moments, creating a digital album of memories from your wedding ceremony. This promotes guest participation and manages the photos easily.
9. Painted Wooden Arrow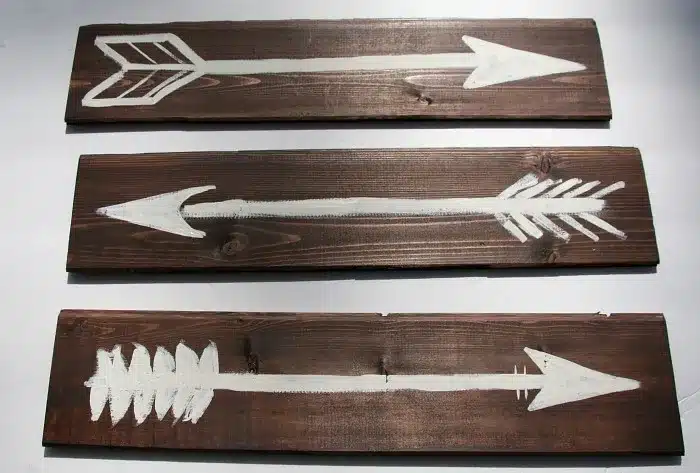 A quirky addition to an outdoor wedding is painted wooden arrow signs. You can use a large wooden board and cut it out as arrows or draw on them while decorating with rustic elements and flowers. This greets the guests and serves as a keepsake from your special day. You can add details such as the location that the arrows are pointing towards and color them according to the wedding theme. Use them on steaks or posts for easy ground installation.
Mark the areas according to the wedding space plan for people to notice and follow the arrows to their destinations easily. You can even paint the arrows in neon colors to make them stand out or glow-in-the-dark colors for a night-themed wedding.
10. Personalized Welcome Board with Couples' Names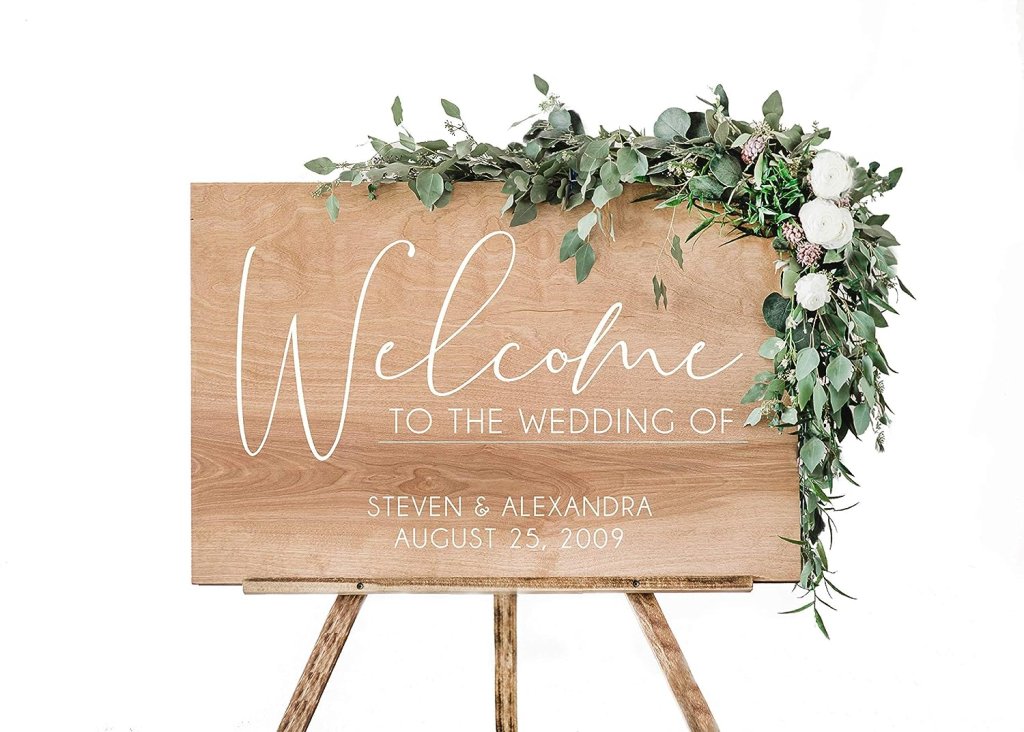 This is an inviting way to greet the guests as they arrive at your wedding. It adds personalization and sets the celebration tone. Create your own boards by selecting a canvas that suits the wedding style. Use stencils and vinyl lettering or paint freehand. Display the names of the couples prominently on top of the board. You can include a message to welcome the guests as well. You can decorate the board with multiple elements, like flowers and artistic items. Use the wedding colors according to the theme to enhance the personalization. Display the board at the entrance making sure that it is clearly visible to every guest.
11. Monogrammed Seating Chart
This allows you to showcase the unique monogram with the initials of the guests, which helps them to find their assigned seats. You can use a large board or canvas that fits the aesthetics of the venue. Design the monogram yourself with vinyl letters or stencils. Create and organize the seating arrangements by using guests' names and their assigned table numbers. Arrange the names in alphabetical order for them to locate their seats easily. Place the chart at the entrance of the ceremony stage for people to notice it.
12. Ribbon Wand Wedding Signs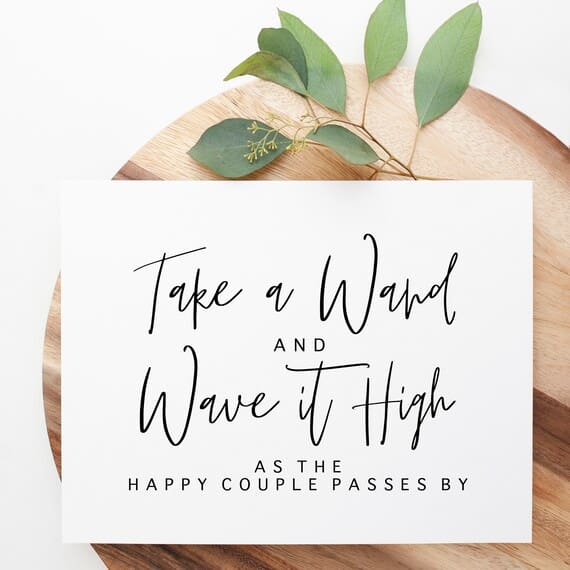 This adds an interactive element to the wedding, serving as a fun way to engage your guests and create a joyous atmosphere. You can create your own sign by drawing or painting on a medium-sized board with vibrant colors that match your wedding theme. Use stencils or letters with a charming message. Attach colorful ribbons for a playful vibe. Additionally, you can decorate it with sparkles and ribbons. Position the wand sign in a location for people to notice it easily.
13. Polaroid Photo Guestbook Wedding Signs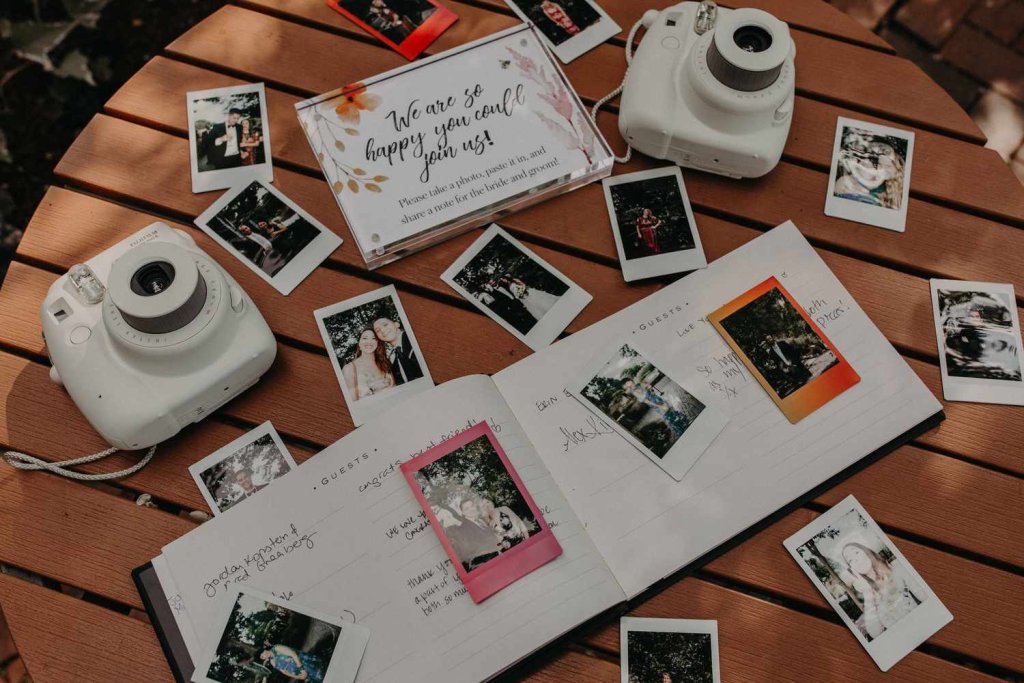 The guest book-themed wedding signs are an interactive way to capture memories and wishes from the guests attending your wedding. It allows them to take instant photos and leave a message that is both quirky and heartfelt. You can start by selecting a medium-sized board and designing it with a catchy phrase with colorful markers to make it visually appealing. Stack a blank guestbook of cards along with pens and encourage them to take a photo, post it and write a note next to it. It lets you capture precious moments for your wedding.
14. Wooden Directional Arrows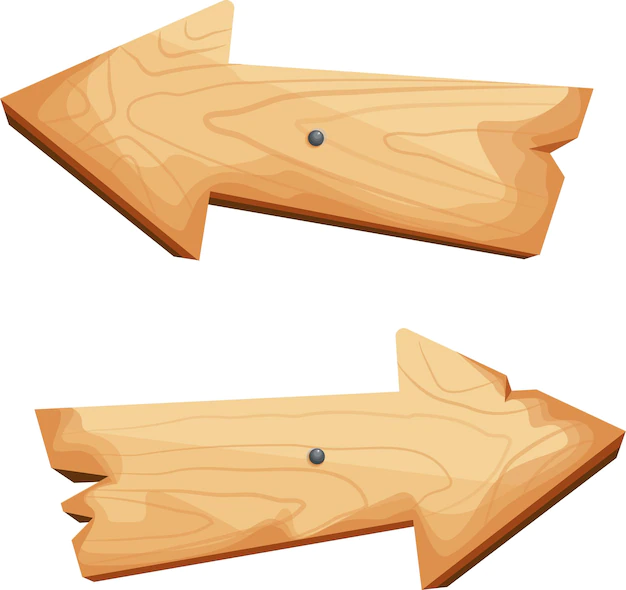 These are charming ways to guide the guests through the wedding venue. Start making your own arrow wedding signs by getting a wooden plank and cutting them into their desired shape and size. Paint them with a base coat that matches the wedding theme. Use stencils and letters to write directional messages on the arrows to guide the guests easily. The best way to decorate the same is by using contrasting colors. Attach these to stakes or hang them for people to see easily.
15. Vintage Marquee Letter Wedding Signs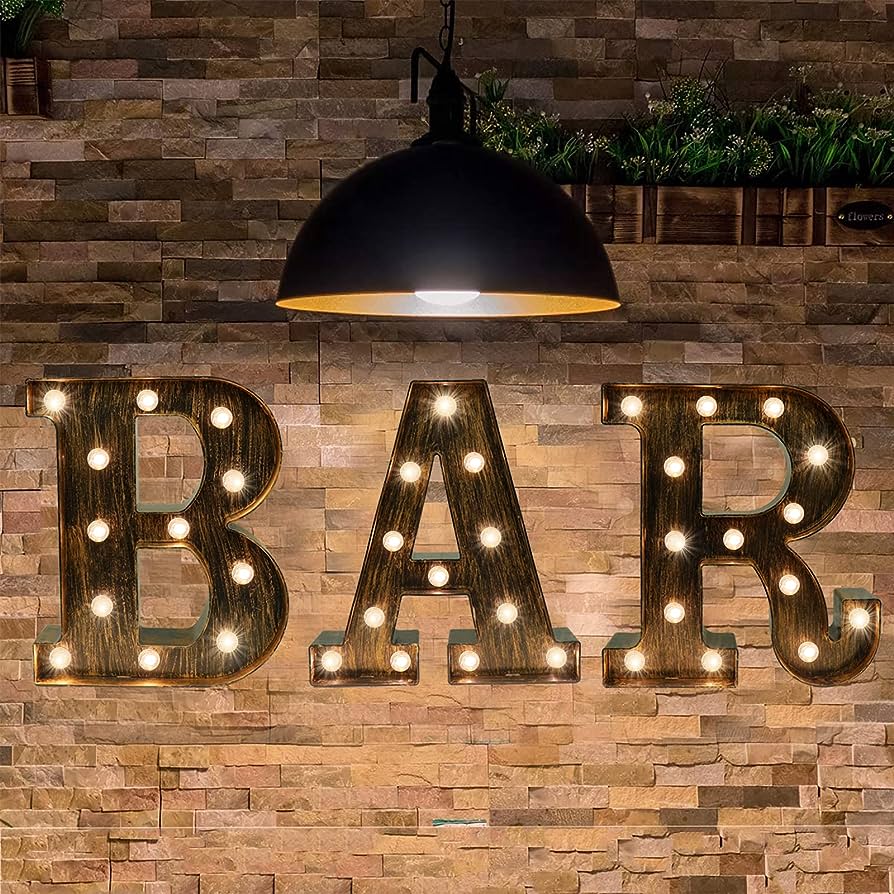 These marquee wedding signs are a nostalgic addition to the wedding decor as it adds a vintage charm to the venue. These may or may not look like vintage Hollywood theater signs. The first step would be acquiring wooden or metal letters in desired shape and size. Paint it in a color that matches the wedding theme. Distress the letters for a weathered look. String lights or bulb detailing makes these a centerpiece. Place these at the entrance or the dancefloor, which additionally makes this a stunning backdrop for photos.
16. Acrylic Welcome Wedding Signs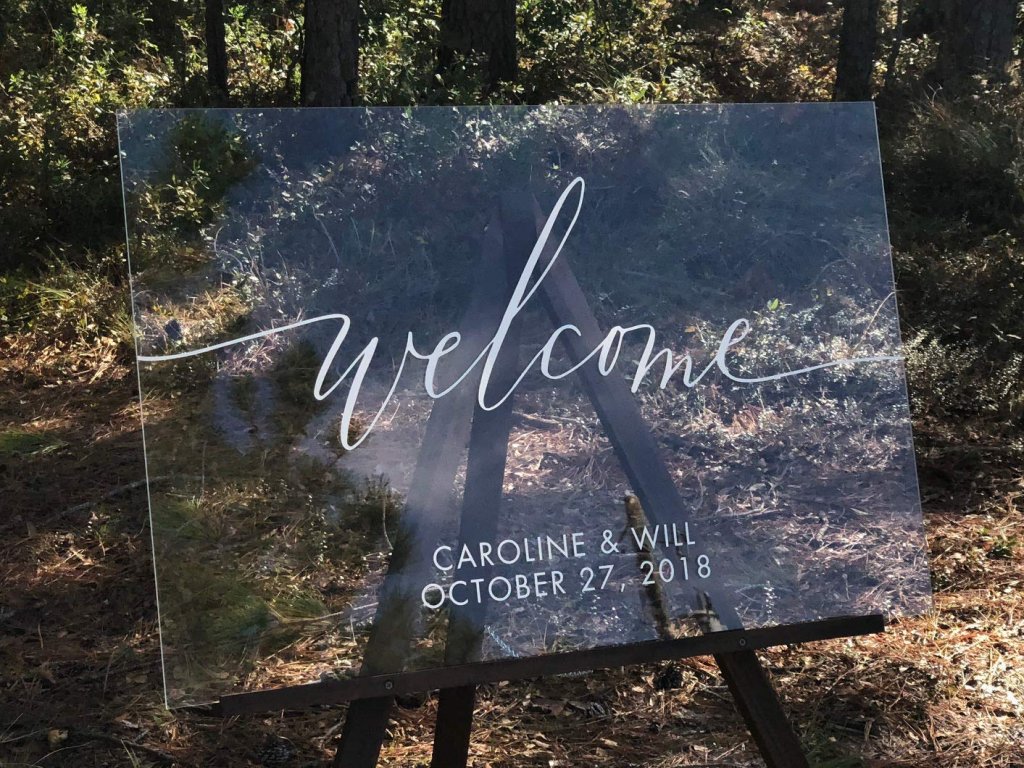 Greet your guests in a modern way at the ceremony with these acrylic wedding signs. You can start by getting a clear acrylic sheet or board and cutting it into your desired size and shape. Design a personalized message using a calligraphy font or use vinyl lettering. Involve decorative elements like geometric design or metallic details to give it an elegant finish. You can add these using paints or get them engraved with a laser. Display the sign at the entrance to welcome the guests in a unique way.
17. Rustic Wine Barrel Wedding Signs
This is a unique way to add natural elements to your wedding decorations. To create your own sign, start with getting a wine barrel or barrel top. Use stencils, vinyl letters, or paint it yourself. Personalize the barrel with signs such as 'Welcome,' 'Bar,' or table numbers. Add flower detailing or ribbons to increase its rustic appearance. Position the barrels across the venue for people to enjoy. These barrel wedding signs are sure to be a hit at the venue.
18. Vintage Vinyl Record Wedding Signs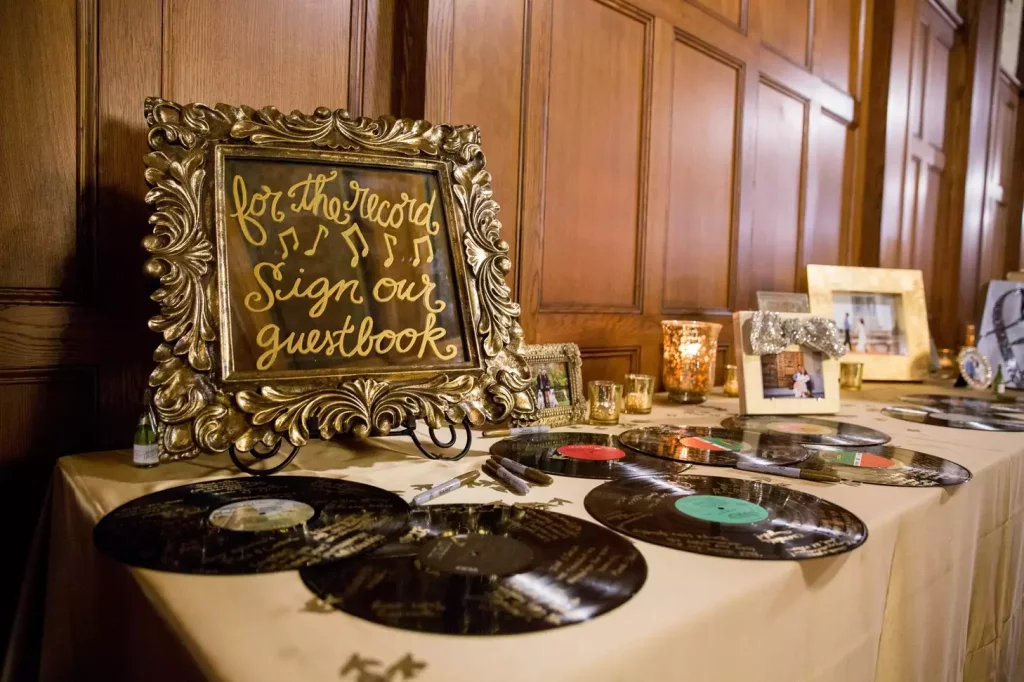 Vinyl record-themed wedding signs are the best way to add a vintage appeal to your wedding venue. This adds a musical touch that delights music lovers. Create your own record signs by getting old records in various sizes and styles. Use vinyl letters and write clear words on the records that match the wedding theme. Add musical notes, song titles, or even images that are related to your favorite artists. Position the records throughout the venue, like on tables or walls, making them a part of the display.
19. Handmade Origami Paper Crane Display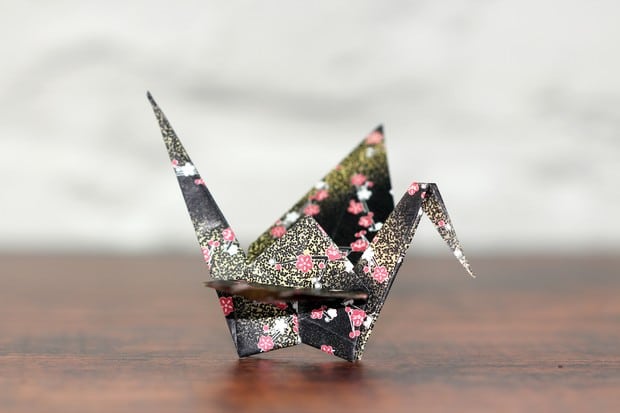 Paper cranes are a beautiful and traditional way to display a symbol of peace, luck, and prosperity. Create your own display by folding colorful paper into origami cranes. You can either fold them yourself or ask your friends to accompany you for the same and enjoy your collaborative time. Once these are folded, you can string them together or place them on the guest tables as is. These paper crane wedding signs will be a highlight of your wedding ceremony.
20. Personalized Milestone Timeline Wedding Signs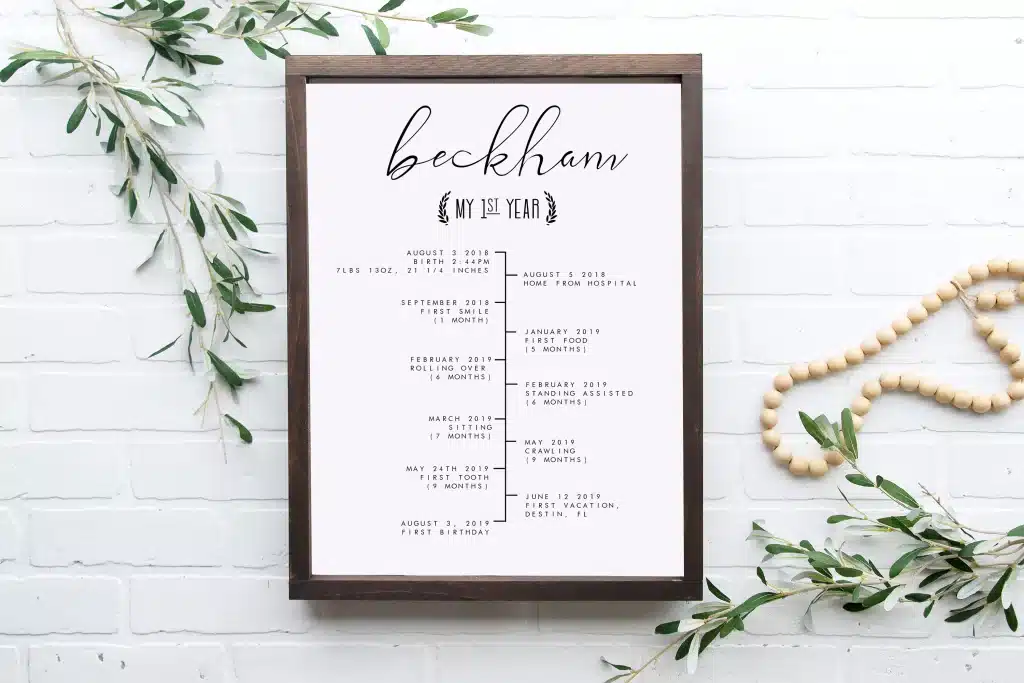 This sign allows you to display your relationship timeline that leads up to your wedding day. To create your own timeline sign, get a board or a canvas and design the layout. Paste significant milestones like the day you met, the day you proposed, etc. Use stencils and vinyl letters with corresponding dates. Decorate the same with flowers and other symbols. Display the same on tables or make it a centerpiece for everyone to view.
21. DIY Flower Wall Wedding Signs
This is a romantic way to incorporate beauty into your wedding decoration. It adds elegance and gives a beautiful backdrop for pictures. Create your own flower wall by getting a large wooden board. Cover the board with foam or floral foam and attach fresh or silk flowers in vibrant colors. Attach the flowers with pins or glue and arrange them beautifully. Arrange them randomly or as a design that shows a combination of phrases. Display the same at the altar for people to see it or around the photo booth area.
22. Painted Love Quotes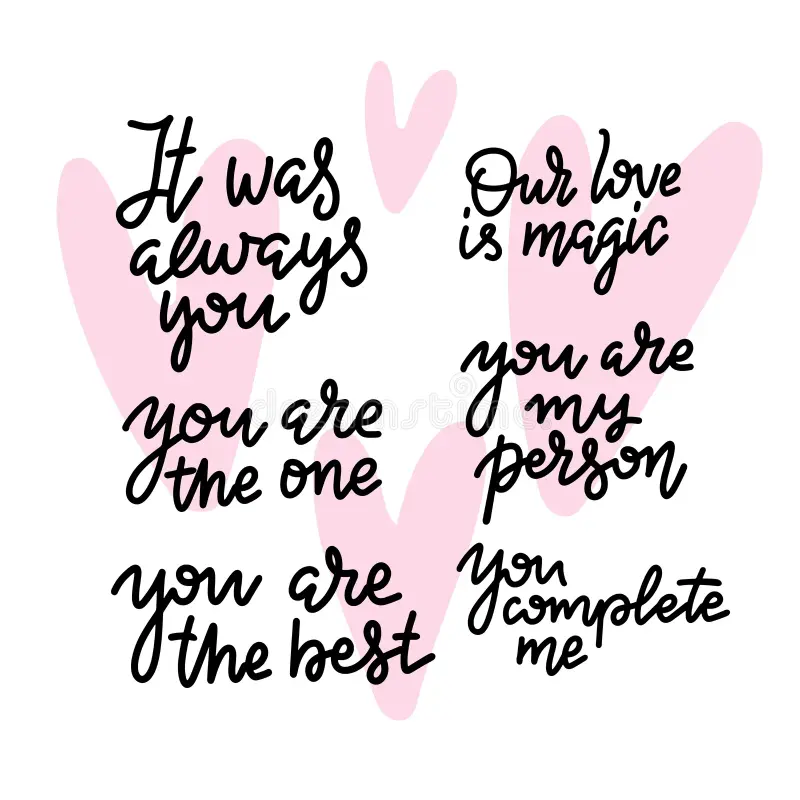 These add a personalized touch and act as a meaningful reminder of love. Create your own by getting wooden planks in various sizes and shapes. Use stencils or vinyl letters and choose quotes on the wooden surface. Use a combination of fonts, colors, and embellishments like hearts or flowers. Display them in key areas across the wedding venue for people to notice and enjoy.
Conclusion
Add a quirky vibe to your special day with these DIY wedding signs. From vintage displays to modern signs, each sign enhances the ambiance of the wedding decoration. Whether it is guiding the guests or sharing love quotes, these help create a memorable experience. So, unleash your creativity and add your own personal touch with these 22 wedding sign ideas. From choosing materials to matching the fonts and colors with the wedding decorations, this blog has you covered.
We hope these DIY wedding sign ideas will help you add a personalized touch to your special day. It will help you to get appreciation from your guests owing to your thoughtful details, and you will end up with lasting memories of a wedding that reflects your style. You can add a sense of personalization by tweaking things based on your wish and requirements.
Do let us know how you feel about these ideas and how'd you plan to proceed further with your wedding plans.