The world of Lego has always been common in households, offering hundreds of hours of creativity, fun, and learning for children and adults alike. However, the small, multi-colored blocks can easily become a mess that spreads across the floor and causes accidents under your feet while walking. Enter the solution, a DIY Lego table with additional storage.
This fun and practical creation provides a dedicated space for Lego play while creating a storage solution to keep the area clean. This blog post will guide you through 20 such easy DIY Lego table ideas, allowing you to create a unique and personalized Lego hub for your house. Let us dive into these cost-effective and engaging DIY projects to transform your Lego experience while enhancing the fun factor.
DIY Lego Table: A Must-Have for Your Home
A DIY Lego table with additional storage is an important addition to any Lego lover's home. It is more than just a surface; it is a platform that allows your imagination to take charge and enhances learning. Building a Lego table is not just a simple DIY project but a chance that allows you to create a space that enhances your and your children's creativity while keeping the living area clean and organized.
There are many advantages to making a Lego table. A dedicated table lets the children increase their creativity and concentration, which in turn enhances their problem-solving skills. It provides a dedicated platform to create detailed builds away from busy house activities, spills, and accidental knocks. From a practical perspective, Lego tables help clear out the fear of spilled Lego bricks that may cause harm to your feet.
These allow children to take responsibility for their play zone, enhancing the habits of organizing and respecting a shared space they use. In addition to this, the storage allows them to find specific pieces, which makes the overall Lego-making process a breeze. A DIY Lego table also enhances the sense of personalization and achievement. It is a project that can be completed as a family or an individual, enhancing cooperation and creativity.
A Lego table becomes a space for children that promotes collaborative play., Friends and family can gather around the table and work together on Lego projects. It encourages communication and sharing of ideas. DIY Lego table is a creative sanctuary and a learning platform for children. It is a tool that allows you to organize and develop essential life skills. This makes it a must-have in every Lego lover's home.
Best DIY Lego Table Ideas with Storage
1. Repurposed Coffee Table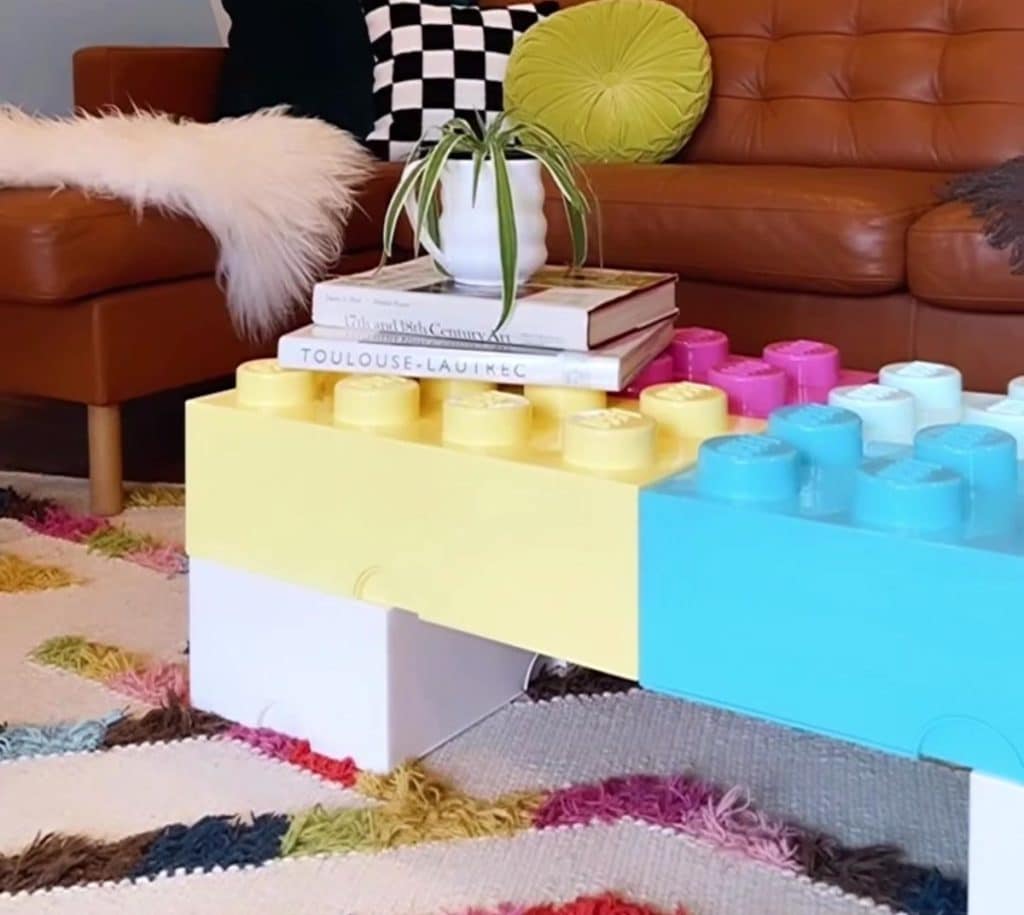 For this project, all we would require is an old coffee table, some glue, and Lego baseplates. We start by attaching the baseplates to the table surface using glue, adding some bins under the table, and the repurposed Lego table with storage will be ready. The bins provide a convenient place to hold Lego bricks, while the baseplates turn the table into a creative canvas for you and your family.
2. IKEA Hack Lego Table
Transform an Ikea table into a Lego canvas by attaching Lego baseplates to the tabletop using glue. We can attach storage bins or baskets under the table to keep Lego pieces using adhesive velcro. You and your children alike will love this budget-friendly table. You can use colored storage bins that match the color scheme of your room.
3. Old Bookcase Turned Lego Table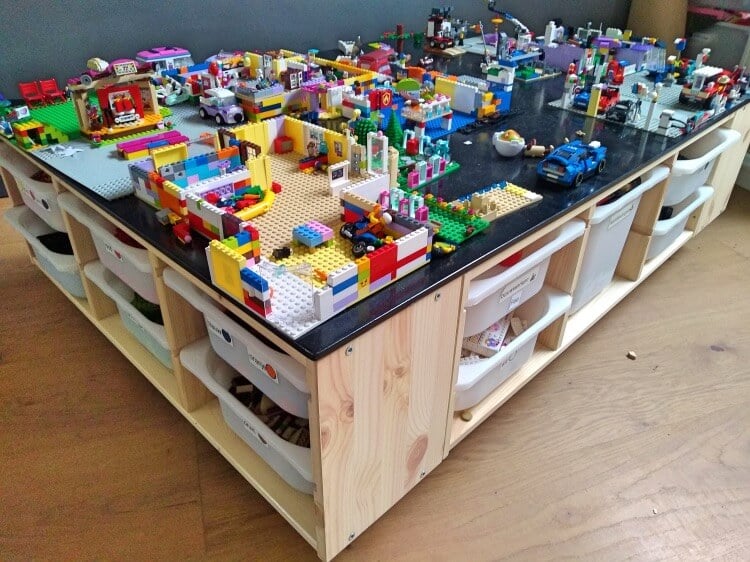 You can turn an old and unused bookcase into a Lego workstation. Attach baseplates to the surface for making the shelf and use the existing shelves to store the Lego pieces. This allows you to save space and is the perfect choice for small rooms, which encourages the organization and creation of a multi-level Lego landscape.
4. Dual Purpose Lego Table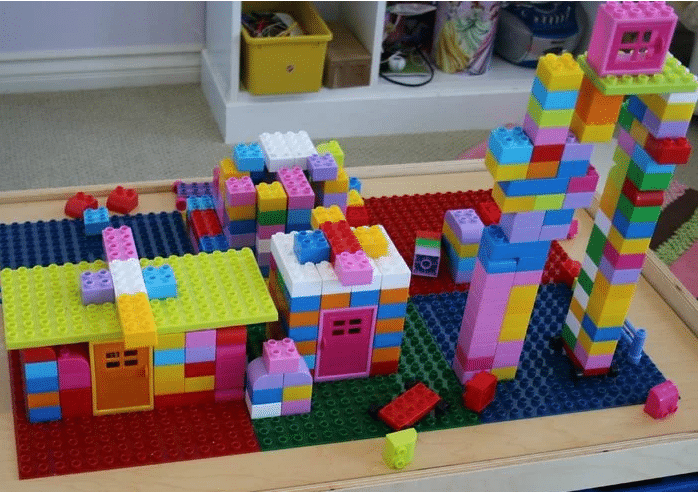 Attach removable Lego baseplates to a simple table to create a dual-purpose table. You can attach slide-out drawers under it for additional storage. When the baseplate is removed, you can use it as a regular desk for home and other work activities, making it an ideal space-saving solution.
5. Train and Lego Table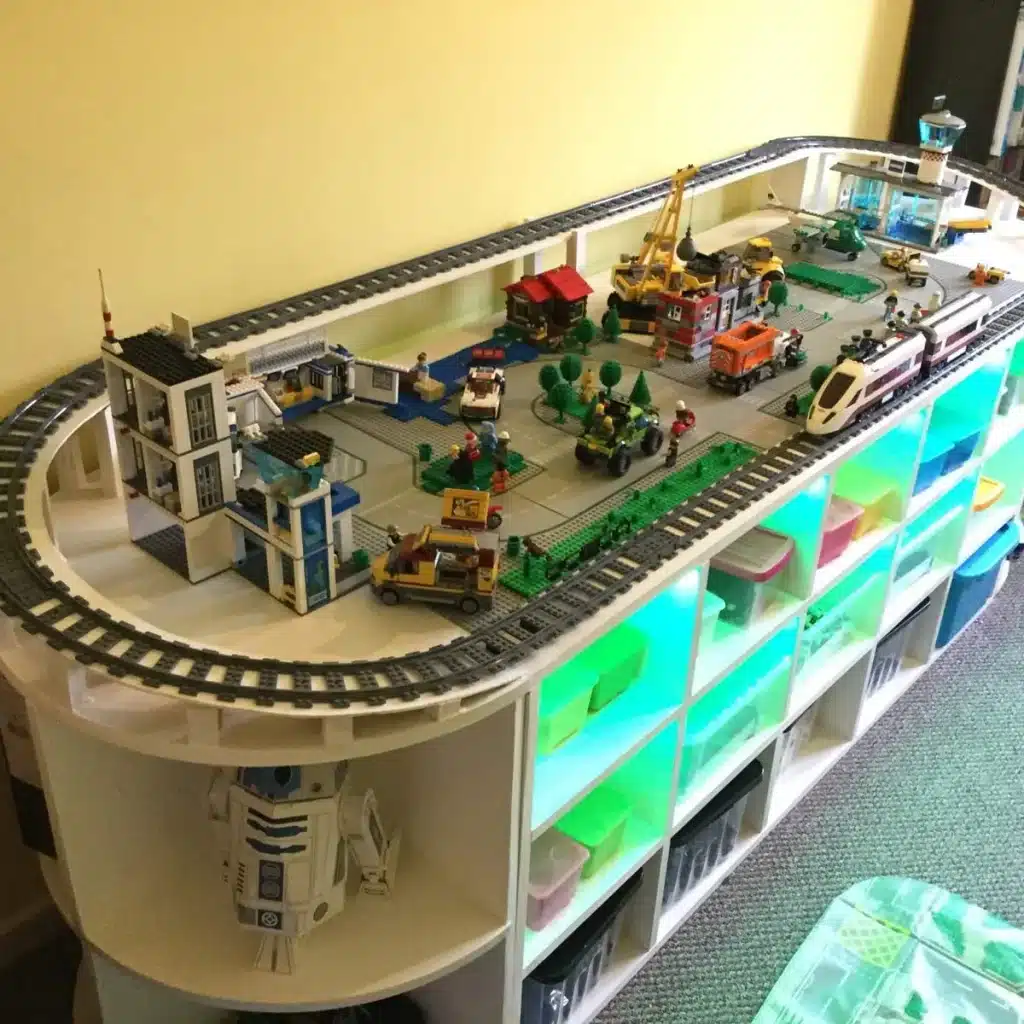 Make a 2-way fun table by combining Lego and train sets. You can use a simple train table, attach Lego baseplates to half of it, and leave the other half for the train set. Add storage boxes to keep extra Lego pieces, making the table a two-in-one play area you can enjoy with your children.
6. Activity Table Conversion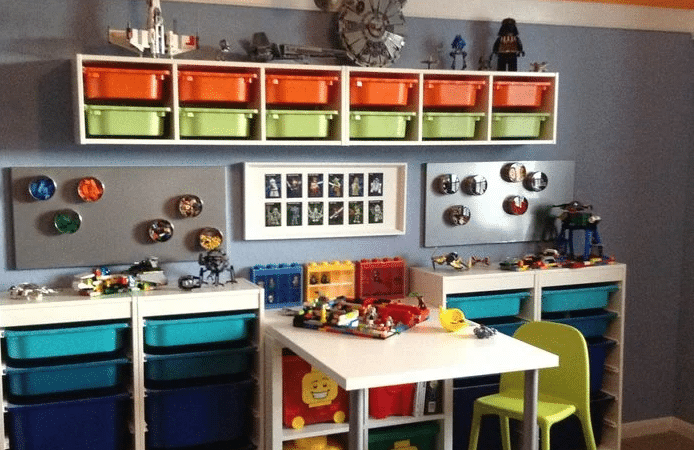 Turn your kid's Lego table by attaching baseplates on the tabletop. You can use existing compartments or attach new ones for storage. You can even add fabric storage baskets on the sides. This encourages your kid to keep their room tidy and gives a new life to old furniture.
7. Portable Lego Tray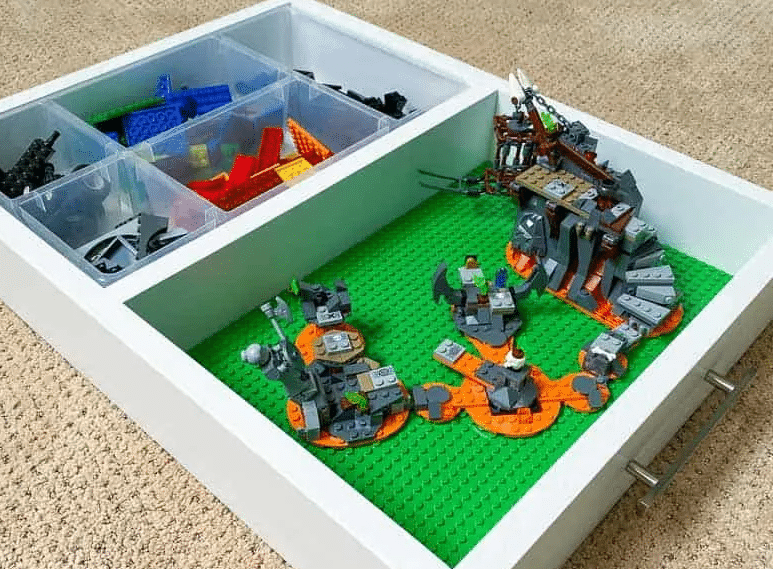 You can create a portable Lego station with this DIY Lego tray. Attach Lego baseplates to the bottom of a wood tray and add containers for extra storage. This will create your own portable Lego table. This is an ideal option for those who play in different rooms and want easy portability.
8. Lego Wall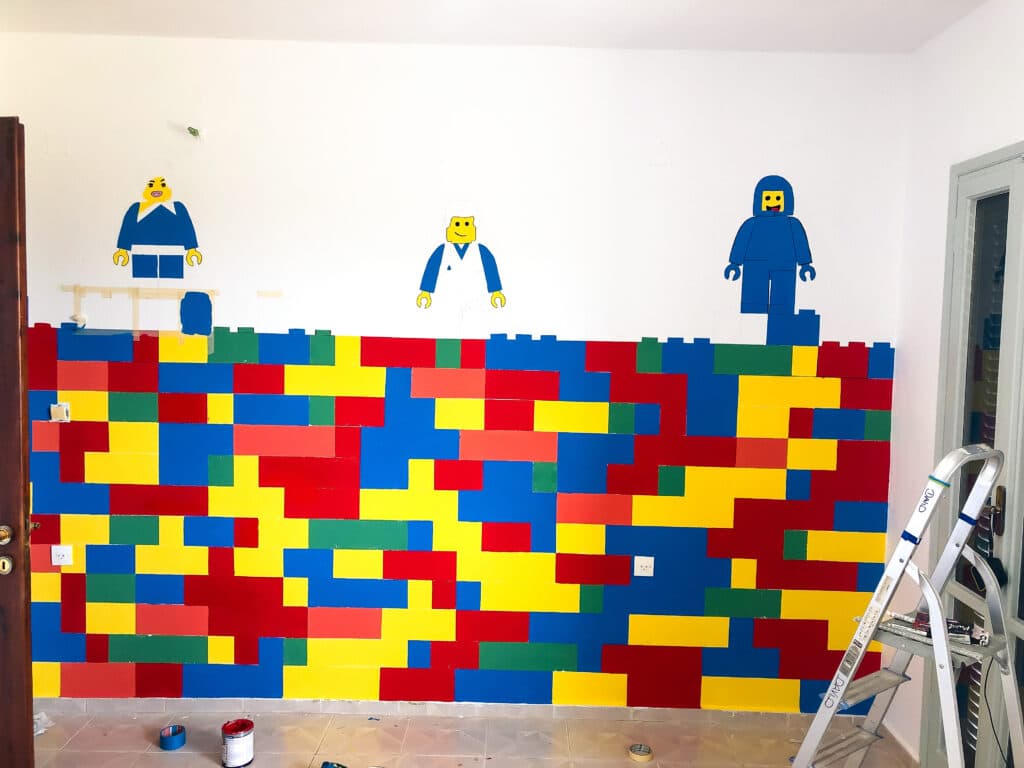 Create a vertical Lego table with a Lego wall. Attach baseplates to a wall or at the corners, and add wall-mounted or hanging baskets for storing extra Lego blocks. This creates an innovative and space-saving solution to create an iconic addition to your child's room.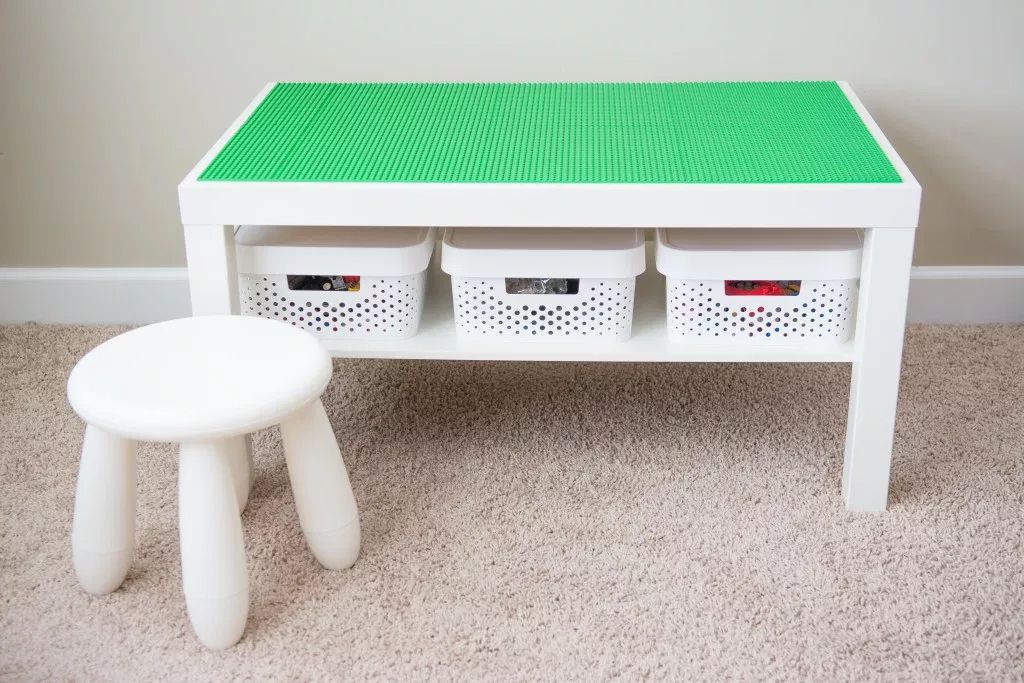 If you are on a budget and want to create an affordable table, all you need is a few baseplates and storage bins that are stackable. Attach baseplates to the tabletop and arrange the bins under it to store your items easily. This budget-friendly idea proves that you do not have to spend too much to organize your space and have a dedicated Lego place.
10. Foldable Lego Table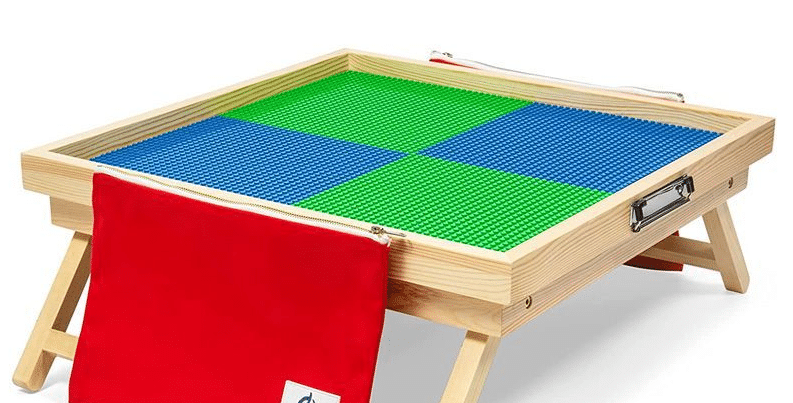 Use a foldable TV tray and create a Lego table for yourself. Glue baseplates to the tray and fix storage bins on the sides to keep your items organized. You can fold the table and store it away after the playtime is over. This solution is one of the best solutions for small spaces to create a flexible Lego station without a permanent setup.
11. Lego Storage Cart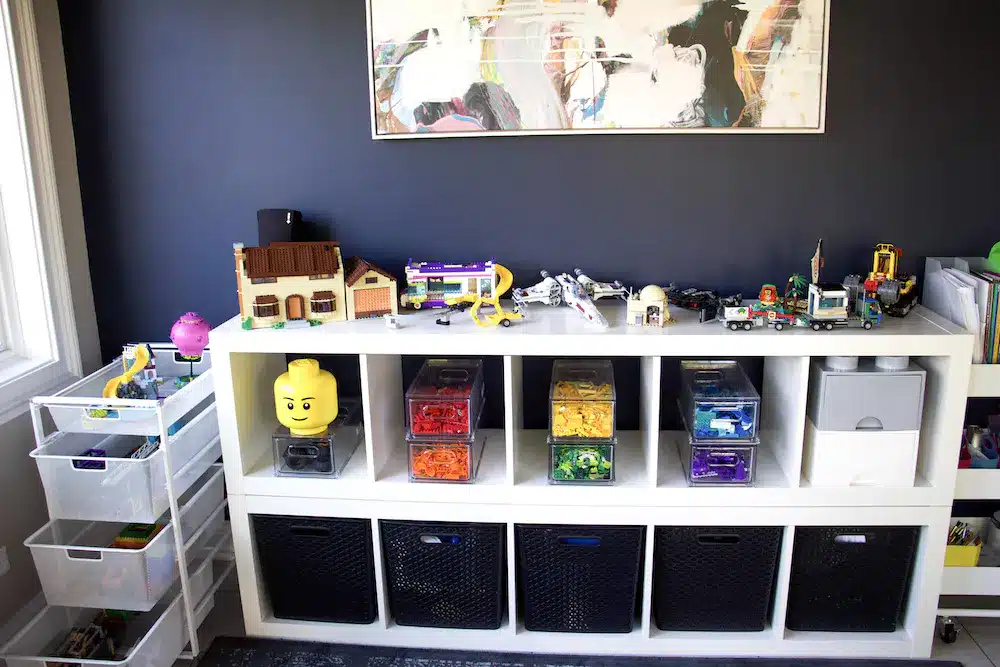 You can create a mobile Lego station with additional storage space. Attach Lego baseplates to the cart top and use the drawers to store the additional items. This design saves space and can be moved across the house for playtime in various places.
12. Flip Top Lego Table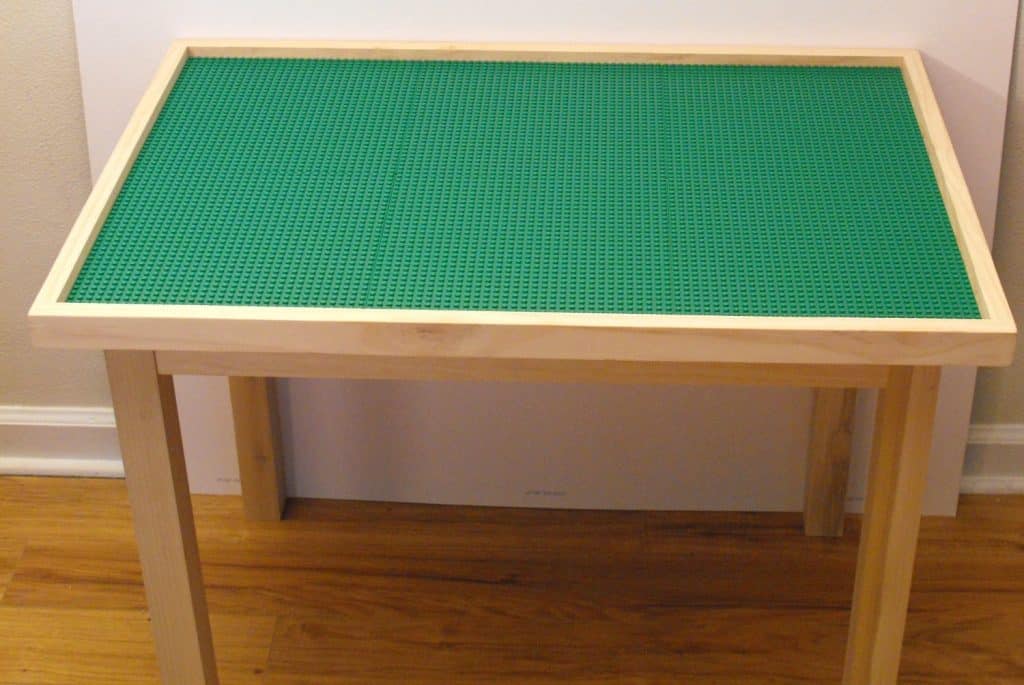 Create a multipurpose solution with a flip-top Lego table. One side can be used as a Lego table with baseplates, while the other side can be used as a regular table surface. You can add additional storage bins to keep the Lego bricks and organize your items easily.
13. Built-in Storage and Sorting Bins Lego Table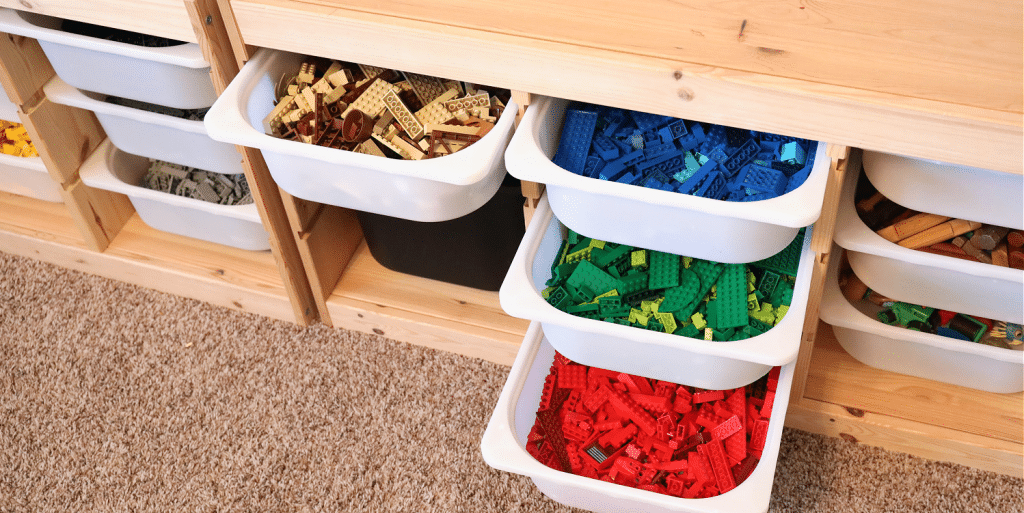 You can keep your items and Lego bricks organized with this Lego table with built-in sorting storage. You can designate each bin for a particular size and color of bricks. Sorted pieces make playtime easier and more efficient.
14. Multipurpose Activity Table
You can combine Lego fun with other activities like drawing or doing your work on this multipurpose Lego table. Half the table includes Lego baseplates, while the other half is a plain surface allowing you to complete your work easily. You can keep additional storage bins to keep the Lego pieces organized.
15. Outdoor Lego Table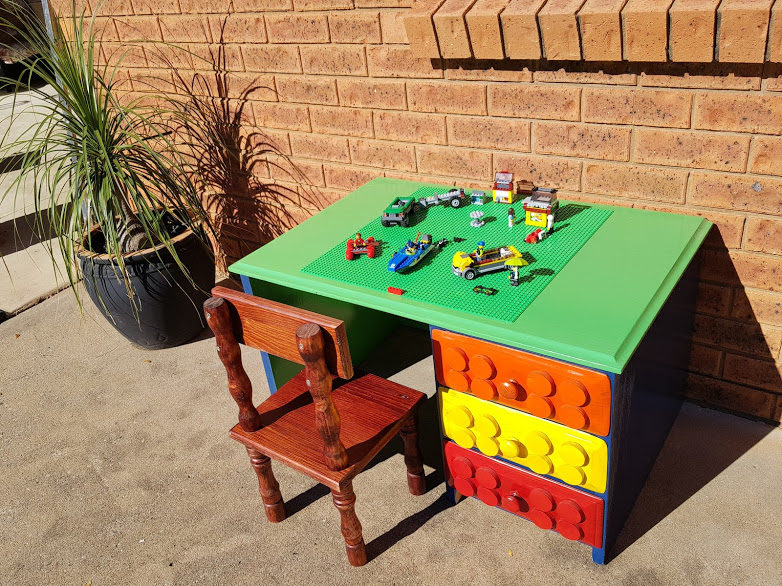 Enjoy making Lego with your children outside on a sunny day with this DIY outdoor Lego table. You can use waterproof materials and additional storage options to attach to the table and ensure longevity. This also encourages outdoor play for your children.
16. Adjustable Height Lego Table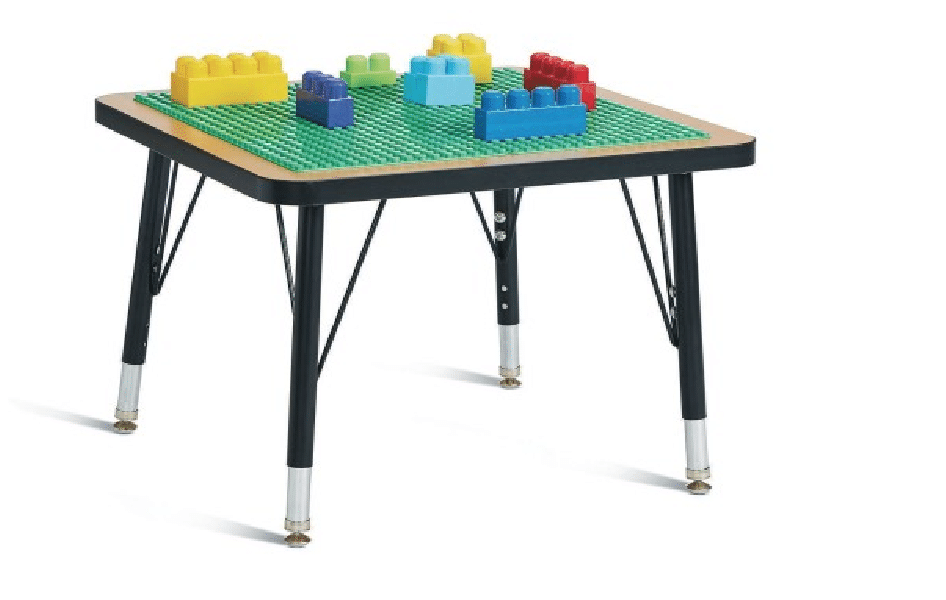 Create a Lego table with an adjustable height that grows alongside your child. Begin with a low setting for young kids and adjust the height as they grow up. Baseplates remain consistent, whereas you can change the height of the legs according to their convenience. Add storage bins to create a perfect Lego station.
17. Drawer Lego Table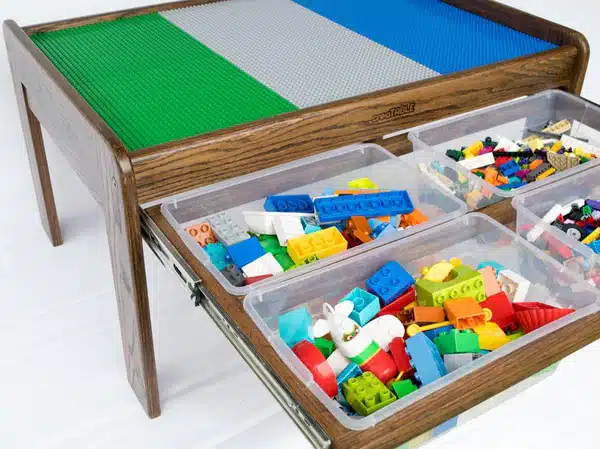 You can create a Lego table using a drawer that has a flat bottom. Start by attaching baseplates to the bottom of the drawer and use the existing compartments or attach new ones to keep the surroundings organized. This compact Lego table can be stashed easily when not in use.
18. Large-Scale Lego Table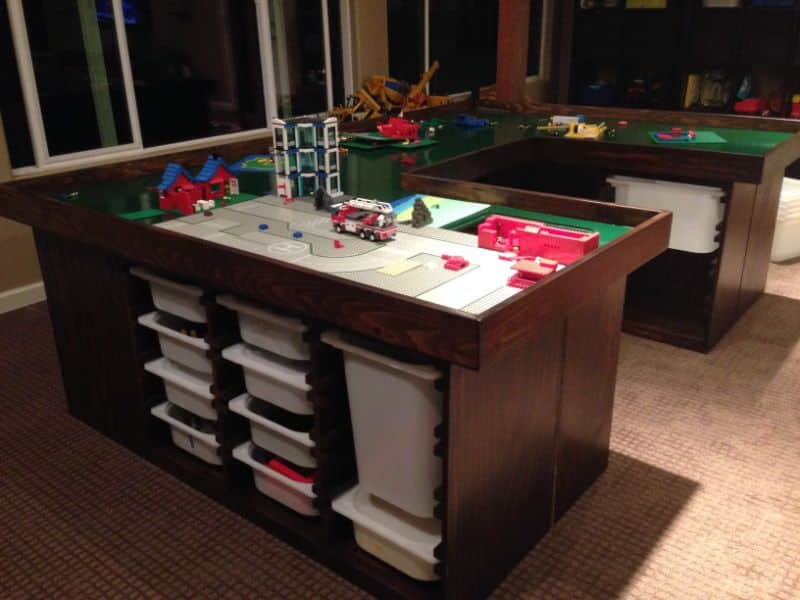 This table is the best bet for hardcore Lego enthusiasts. This provides a wide surface area made with multiple baseplates that allow the building of large projects like the Ferris Wheel, Eiffel Tower, UCS Millennium Falcon, Hogwarts Castle, and more. Use the built-in cabinets to store additional parts and sort them according to their size and color.
19. Lego Display Table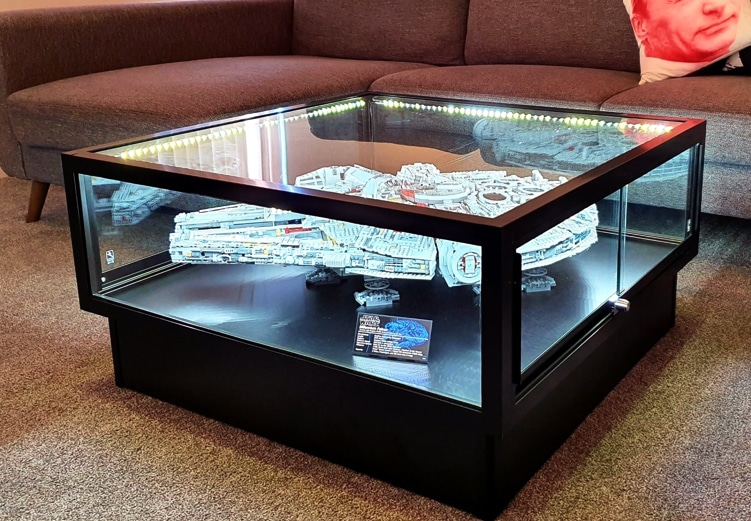 This Lego table doubles up as a display table for all your Lego projects. You can use half the table to make your own Lego station by attaching the baseplates and the other half as a display section to show your creations. Use bins and drawers under the table for additional storage and to keep the area organized.
20. Lego Table with Recycled Materials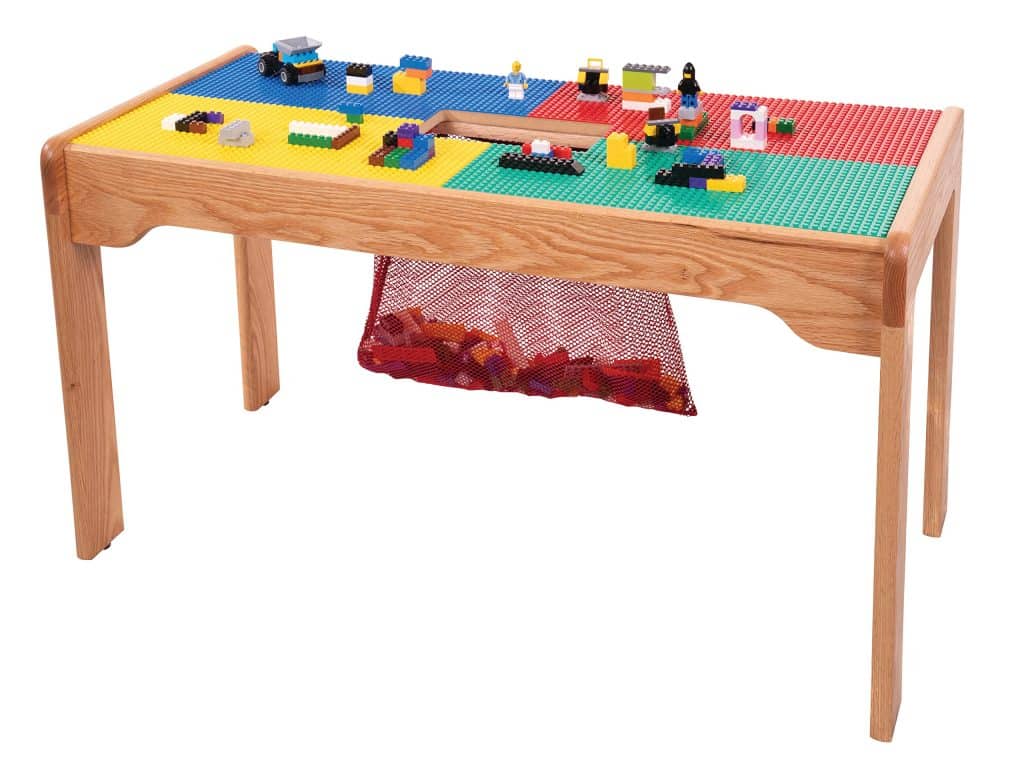 An eco-friendly and unique solution to your Lego table needs is fulfilled by this table made with recycled materials. You can use old pallets or crates to attach baseplates for a Lego surface while using the underside and insides as storage areas to keep the Lego parts.
Essential Tips for Building Your Own Lego Table
Before you start to build your own Lego table at home, here are a few important tips that can make the project a success:
1. Create a Plan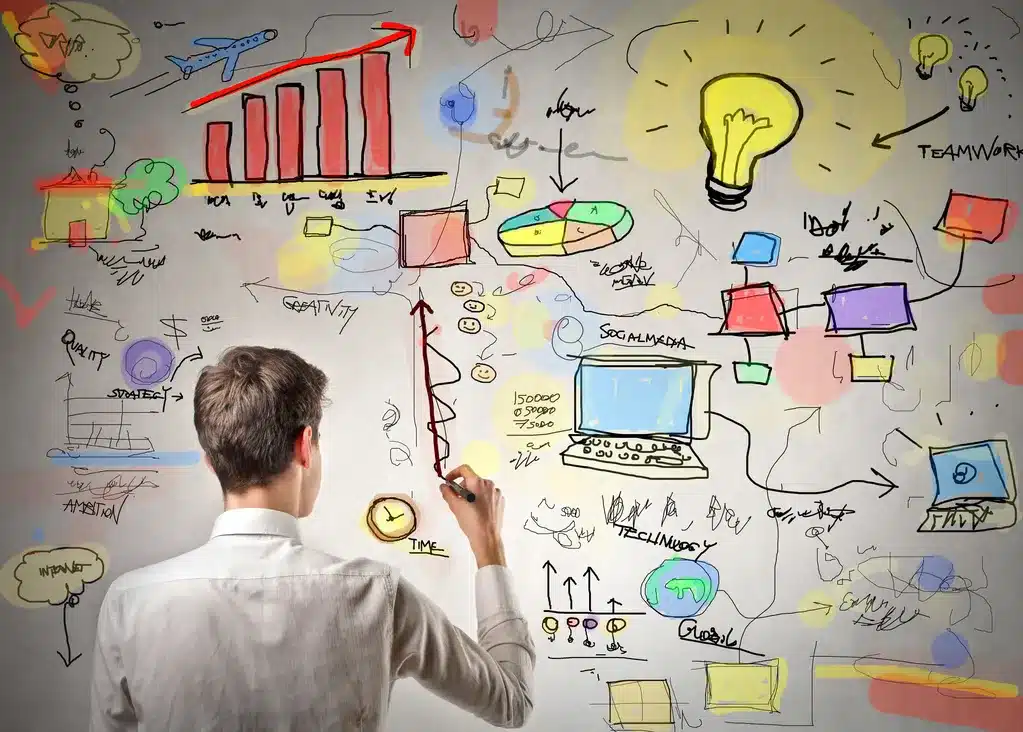 Before you absolutely begin working on a DIY Lego table project, it is important to have a clear mind map of the space available, the budget, and the needs of your children and yourself. Where will the location of the table be? Will it be in a common area, will it be in a big or a small room? How much can you spend on the material, and what storage solutions would you require according to your child's habits? You can create a clear plan that meets the requirements and create a perfect Lego table.
2. Choose the Right Table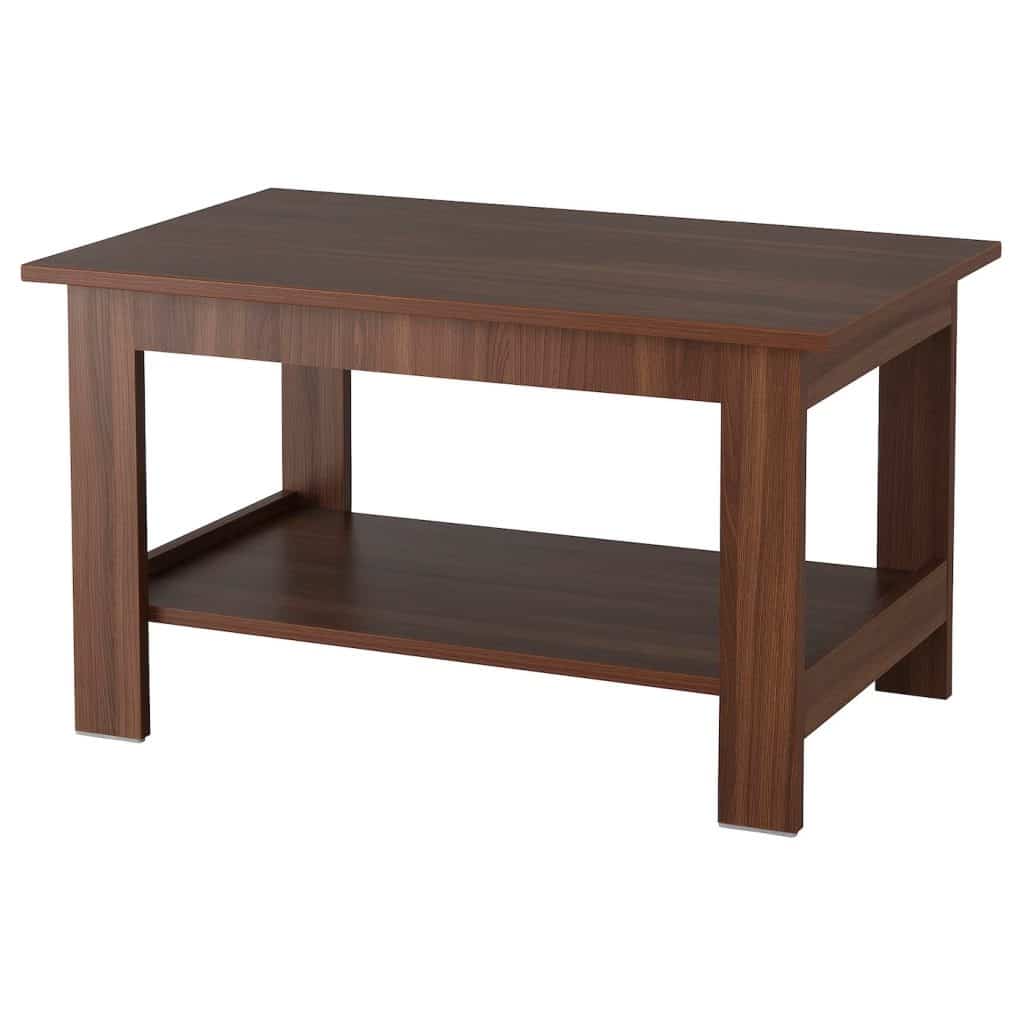 Choosing the right table to create a Lego table is a critical point. You can choose an old bookshelf, a coffee table, an IKEA table, or even an old discarded picnic table to create the perfect Lego table. One more thing to note is that the table should be sturdy and should have a flat surface. The height should be according to your child's height.
3. Consider Storage Solutions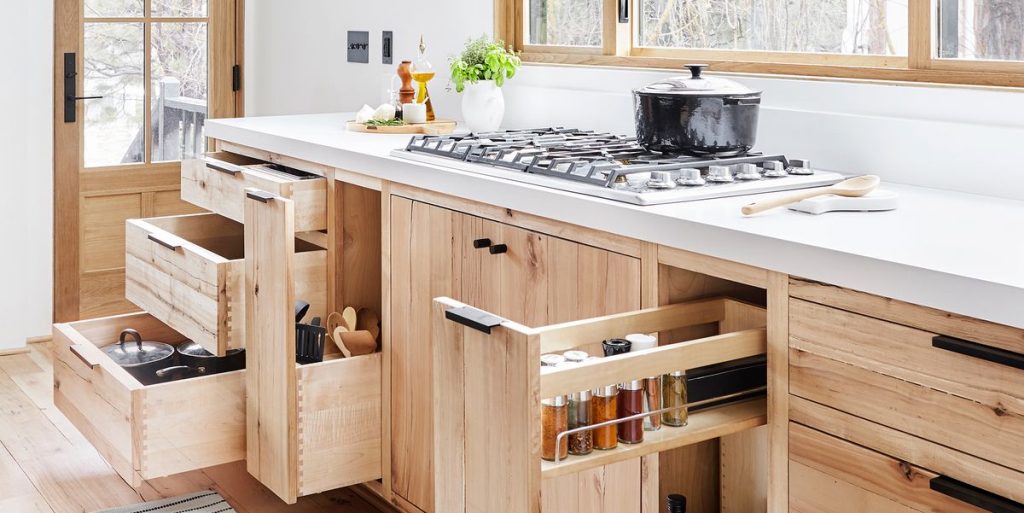 Storage is the fundamental aspect of this blog and a Lego table design. Keeping an organized space to keep the Lego bricks makes cleaning up easy and helps in enhancing your kid's creativity so that they can find the pieces easily. Use cloth baskets, bins, built-in drawers, or stackable drawers.
4. Creating a Comfortable Space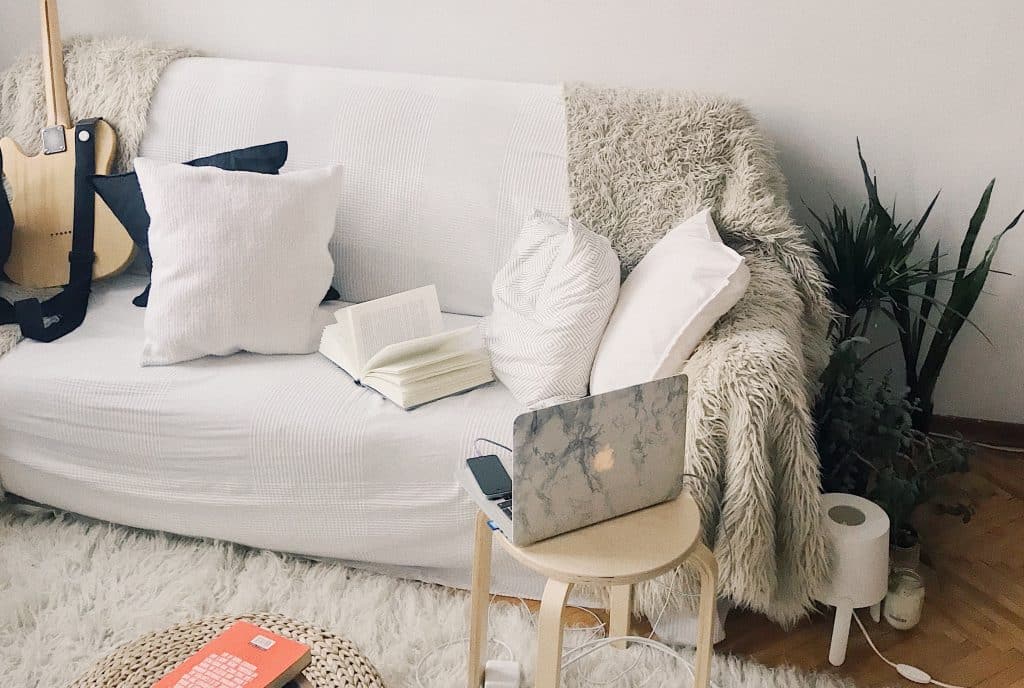 Create the Lego table in such a way that it creates a comforting and inviting atmosphere. There should be enough lighting and a comfortable for you and your children. Consider adding a rug under the table for added comfort if the table is kept on a hard floor.
5. Safety is the Best Policy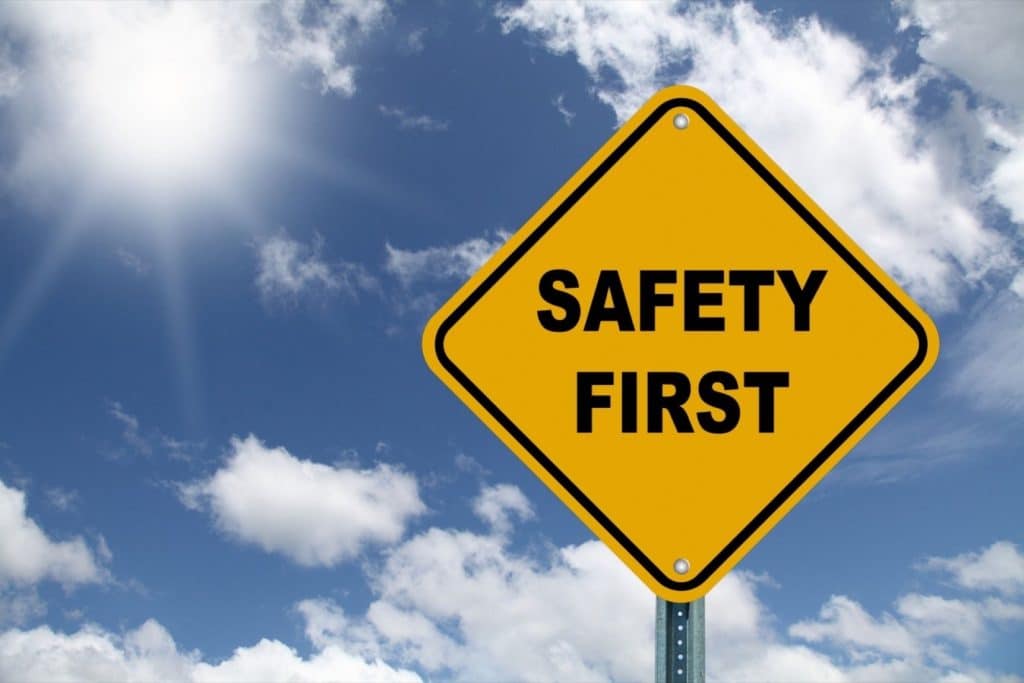 While building your Lego table, make sure that the materials that you use are safe. If you are painting or staining the table, use child-friendly and non-toxic materials. Make sure that there are no sharp edges or loose parts which can cause injury to you or your children.
Conclusion
Organize the chaos at your home and have fun with your children by creating a DIY Lego table. It is a project that helps enhance creativity, create a dedicated entertainment space, and develop problem-solving skills. With these 20 easy DIY Lego table ideas, you can create an efficient, personalized, and fun-filled Lego station right at your home.
Pick an idea from the list that matches your vibe and room aesthetics, get your materials together, grab your kids, and start making your own Lego table. It is important to remember that the process of creating a DIY Lego table is time-consuming, fun, and educational. Involve your little Lego enthusiasts in the project and make memories. Transform your Lego experience today and dive into the world of DIY.