Tissue paper is something that we use almost every day, but have you wondered what else can tissue paper be used in? This versatile material can also be transformed into a variety of stunning crafts. Yes, you read that correctly; tissue paper can be used in creating attractive crafts that can be used practically. Tissue paper crafts offer an excellent way of unleashing creativity and providing a wide range of options for crafters of all ages. The outcome looks beautiful and professional if the tissue paper craft is done correctly.
From simple projects perfect for introducing kids to the joys of crafting to designs that challenge seasoned artists, tissue paper crafts cater to diverse skill levels.
Let us now explore the fascinating world of tissue paper crafts and showcase a few projects which can be made using such simple material.
Tissue Paper Crafts that You Can Try Right Now
1. Tissue Paper Flowers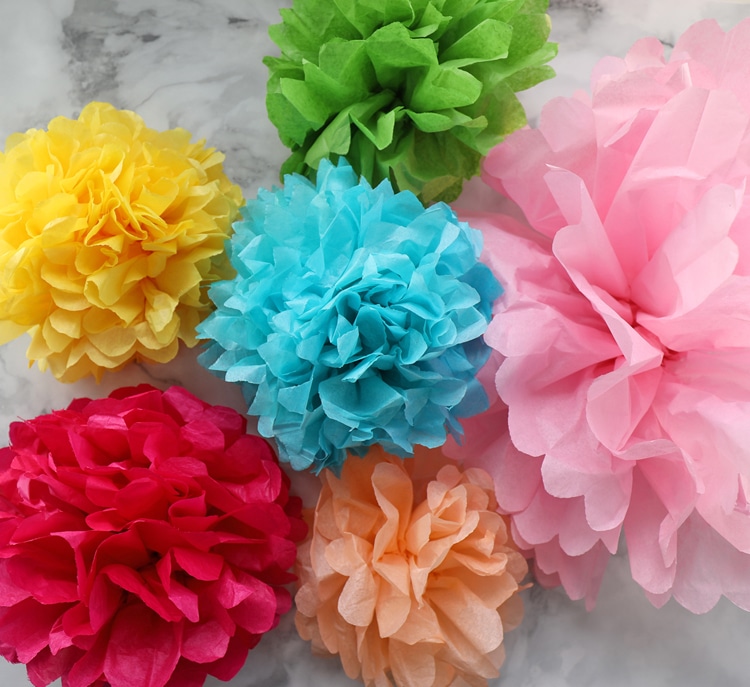 Who doesn't like flowers? They look calm and beautiful, so we are starting our list with tissue paper flowers. Create colorful and lifelike flowers by cutting, folding, and gluing tissue paper petals together to make tissue paper flowers. You can even edge the circles using a marker to even further enhance the look. The process might look fairly difficult at first, but once you get a hold of it, then you will not stop experimenting with various flower designs.
2. Tissue Paper Pom Poms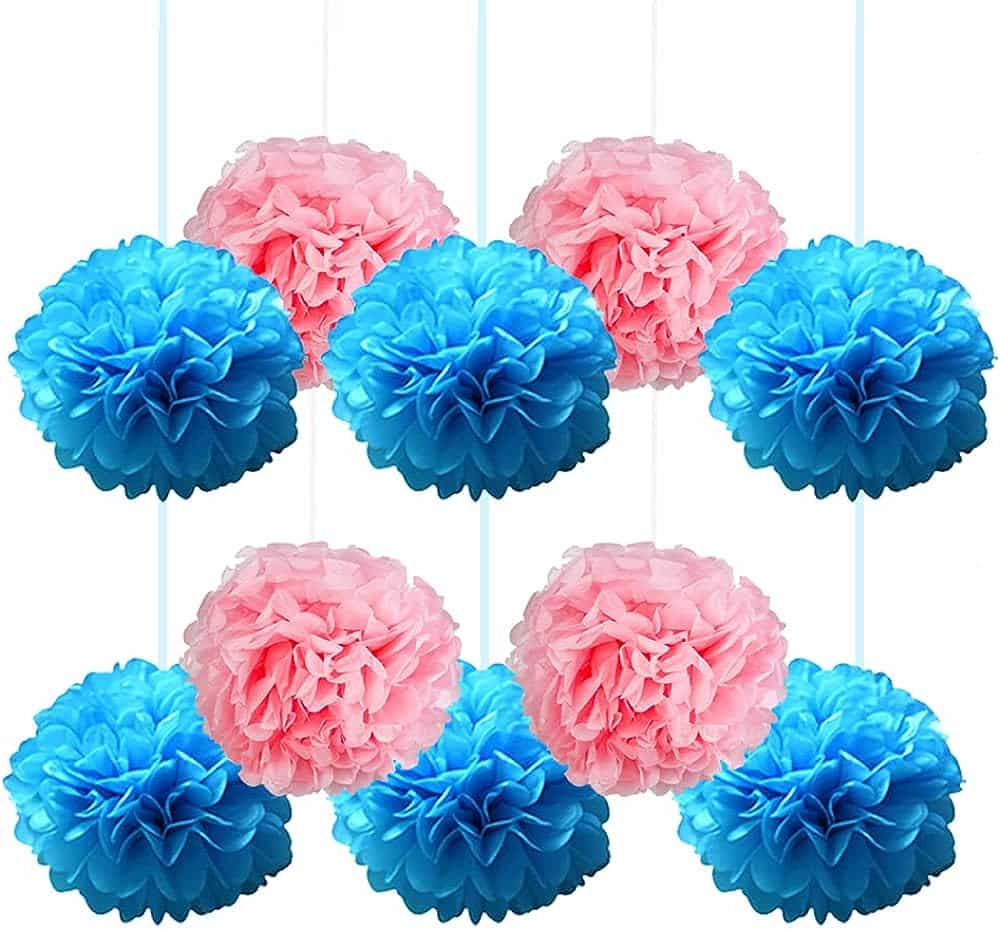 If you plan to throw a party, consider adding tissue paper pom poms to your decorations list! Pom Poms will add color and a burst of joy to your party's design elements and will have your guests asking you about these and maybe even how to make them. You can choose multiple color options recommended for the best effect.
3. Tissue Paper Collage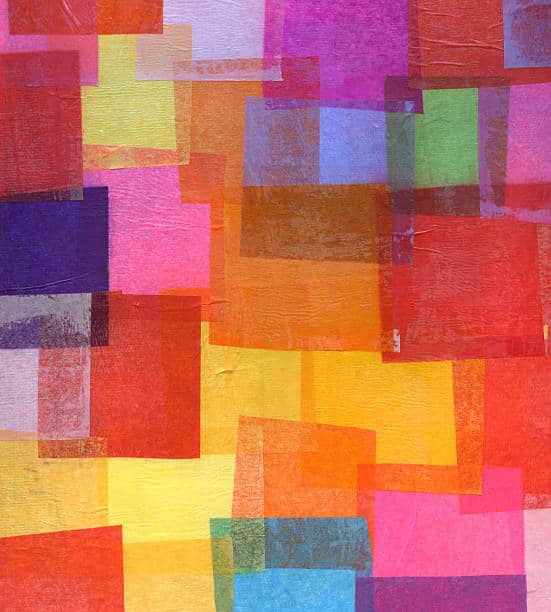 Construct beautiful collages by layering several sheets of tissue paper pieces on blank canvas paper; the experiment can be done with a variety of textures and colors. We would recommend you to as many colors as possible so that your collage pops out like it should, making it look attractive and tasteful. Implementing Tissue Paper Crafts into your collage is a nice idea as it is something unique, and not a lot of people do it.
4. Tissue Paper Butterflies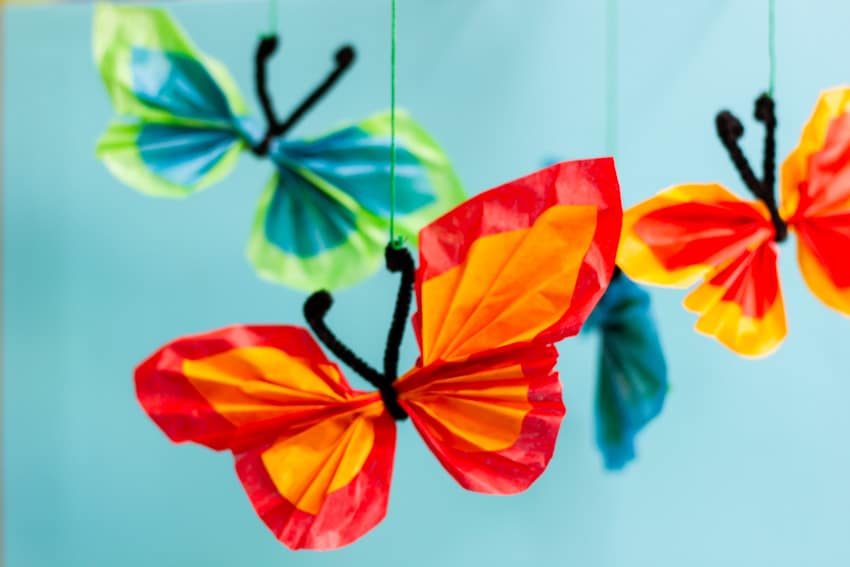 Butterflies are pretty, and that goes without saying; thus, crafting them with tissue paper for decoration is a nice idea. You can try several colors for the same. Craft colorful butterflies by cutting out butterfly shapes from tissue paper and sticking them together from between to have your easy DIY tissue paper butterfly ready.
5. Tissue Paper Confetti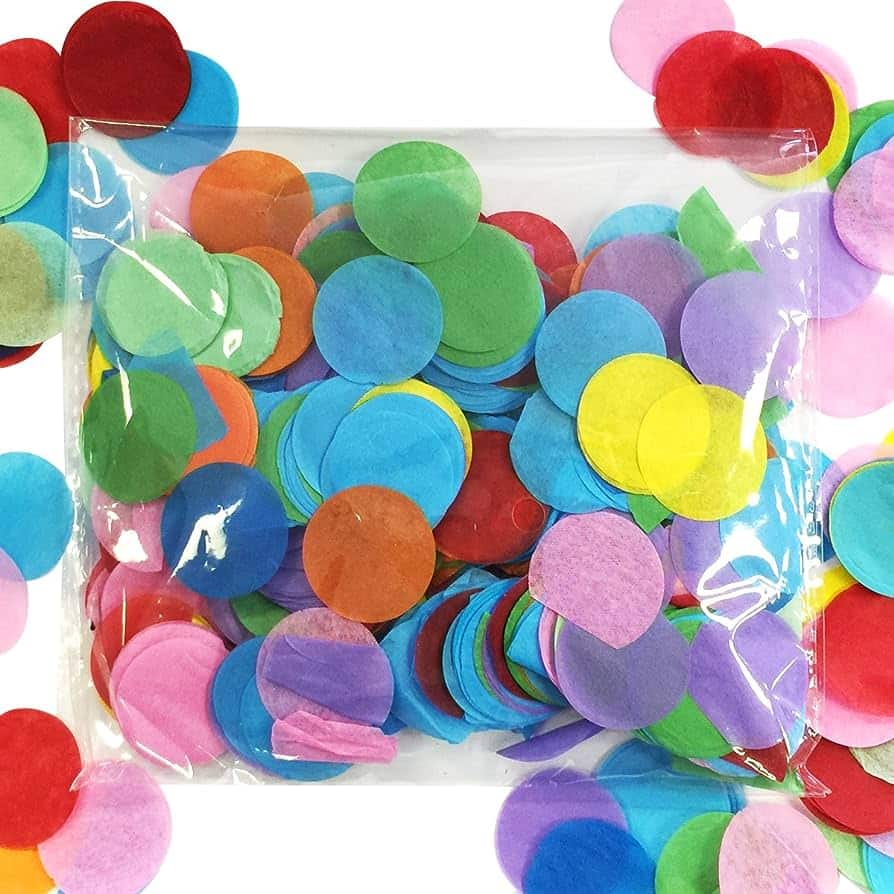 Confetti must have crossed your mind if you plan to throw a party! Confetti adds a colorful element to your party's decoration and is a good addition to your decoration list. Simply cut tissue papers into tiny squares and scatter them around party tables or even the floor for that party feel. Cleaning them might be a hassle, but using a vacuum cleaner will make this challenging task much easier for you.
6. Tissue Paper Lanterns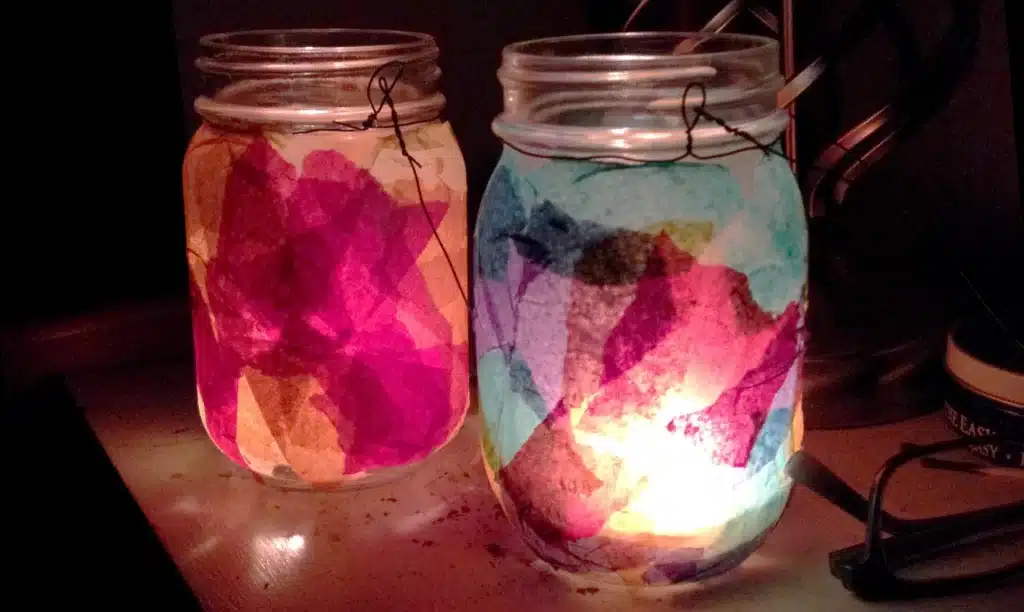 Almost everyone uses tissue paper crafts, and can be used anywhere to add an attractive look to your existing designs. Fashion charming lanterns by sticking tissue paper to glass jars or lantern frames. These lanterns create a warm, comforting, and magical ambiance when illuminated. It is recommended not to use tissue paper lanterns for too long as the lantern gets hot and tissue paper is very thin and can easily catch fire.
7. Tissue Paper Mosaic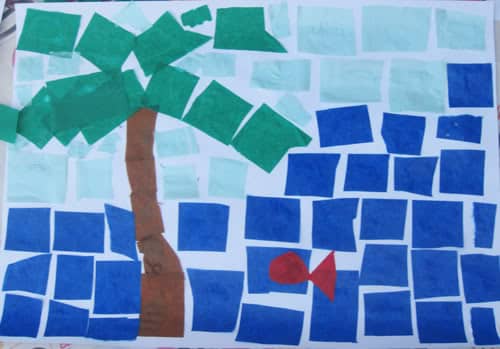 Tissue paper mosaicsare a very popular craft that many of us have probably done once in our school life. You just stick tiny pieces of tissue paper in a pre-drawn shape or drawing instead of coloring it with crayons, and the result looks very well done. You can use multi-colored tissue papers to make the whole finished drawing look even better when completed.
8. Tissue Paper Suncatchers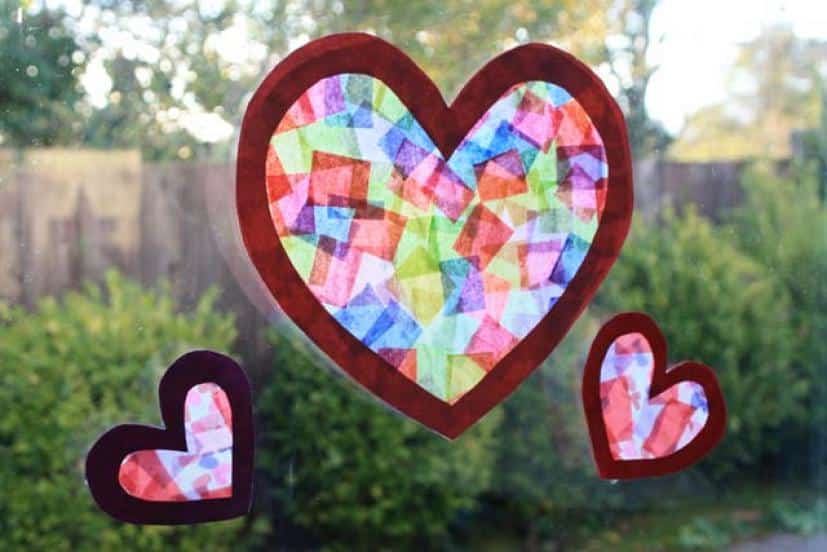 Suncatchers look very well on a glass door on a brightly sunny day. Tissue paper crafts are also here to make the process easy. Craft suncatchers by layering tissue paper into small squares and gluing them inside a heart taped on the window pane. Now whenever sunlight falls on your glass, your heart-shaped suncatchers will glow very well.
9. Tissue Paper Greeting Cards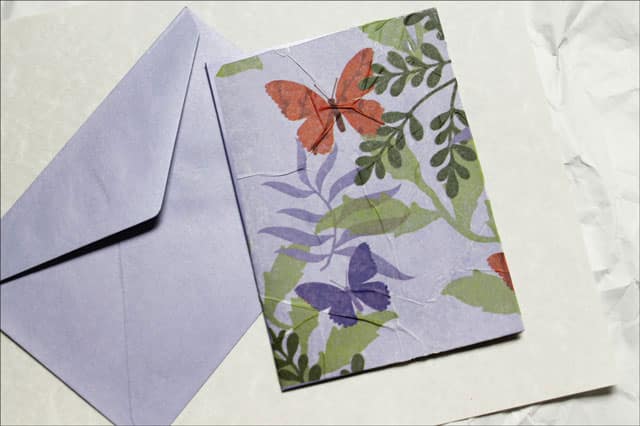 Personalizing greeting cards by adding tissue paper designs and using multiple colors to do the same will be quite beneficial and make your invitation card look quite attractive. Cut out shapes and glue them onto cardstock, creating a unique and heartfelt gesture which is usually the purpose of a greeting card. It is important to use thicker tissue paper to do the same; greeting card paper can be brought into use, which is usually harder than a normal sheet of paper.
10. Tissue Paper Gift Bags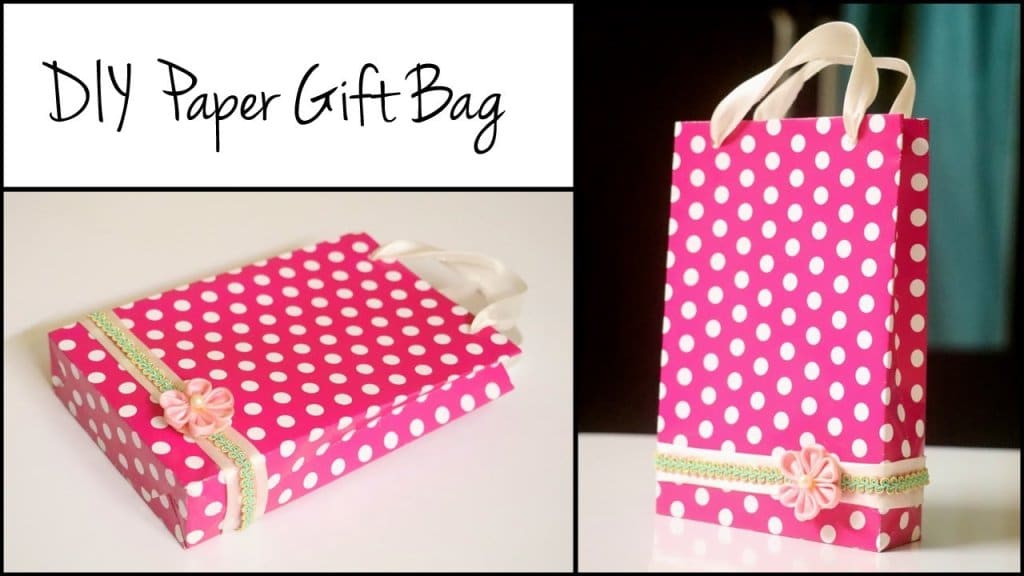 Gift bags usually look pretty simple on their own, and this is where tissue paper crafts come in! Transform plain gift bags into a piece of art by gluing tissue paper shapes of various colors and patterns to your gift bag and changing the look entirely, thus making it look attractive. Use multiple colored tissue papers and stick them in a creative pattern for the best outcome.
11. Tissue Paper Party Hats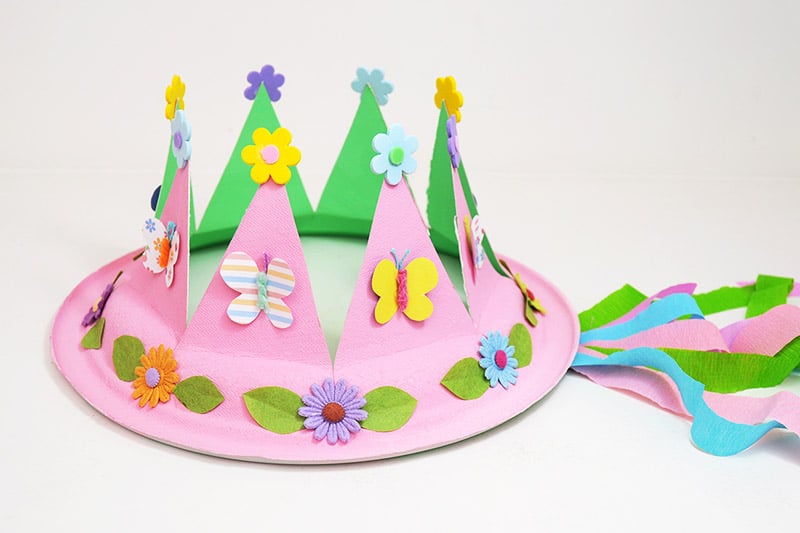 Using plastic hats which are colorful is quite common at a party. Use tissue paper crafts and give it a shot for your party hats as well. Enhance party hats with tissue paper frills, thus creating eye-catching headwear for your next party. Tissue Paper party hats can also be worn in various colors, so you don't have to worry about your party hats looking too simple.
12. Tissue Paper Bookmarks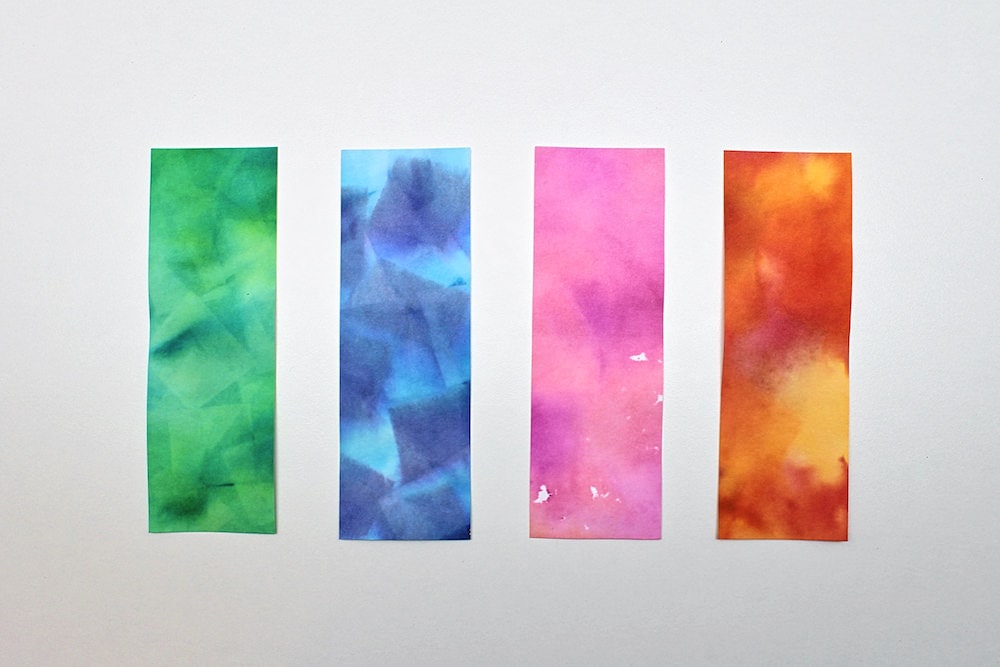 This one is for all the book readers out there. Do you often lose your progress while reading? It is quite annoying for frequent readers to keep losing track of their progress every now and then. Using tissue paper crafts, you can have a solution for this problem as well. Make colorful and decorative bookmarks by cutting tissue paper into long strips and laminating for durability, and your new bookmark is ready to go!
13. Tissue Paper Puppets
Craft delightful puppets by sticking tissue paper cutouts to popsicle sticks or cardboard rolls for hours of imaginative play for your children. The fact that these are so easy makes it a very good option for goods to play with. You can also use it to teach a few things to your kids, and it will grab their attention as it can be made in various bright colors.
14. Tissue Paper Wall Art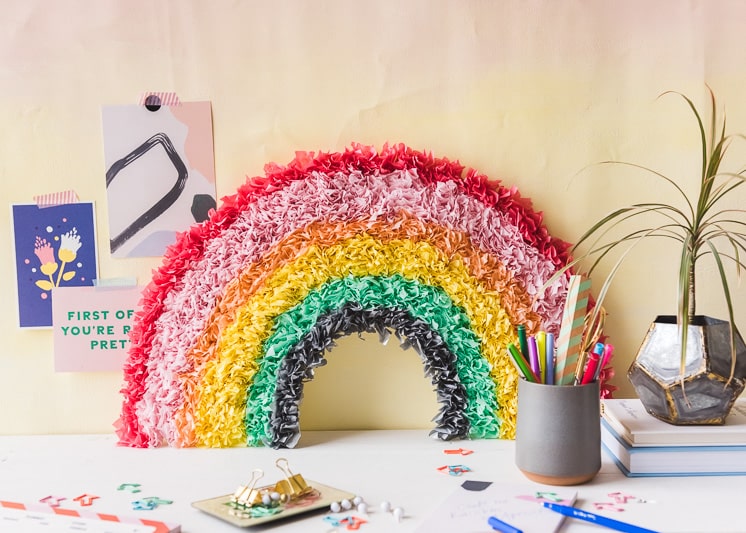 Using tissue paper crafts is not limited to children's games only. You can also use it to create home décor items that will enhance the look of your home interiors. Design captivating wall art by arranging tissue paper shapes into striking and appealing patterns on a canvas, and you can frame it and hang it on your wall. Now you have a DIY customized wall art that is colorful and goes well with your interiors!
15. Tissue Paper Garland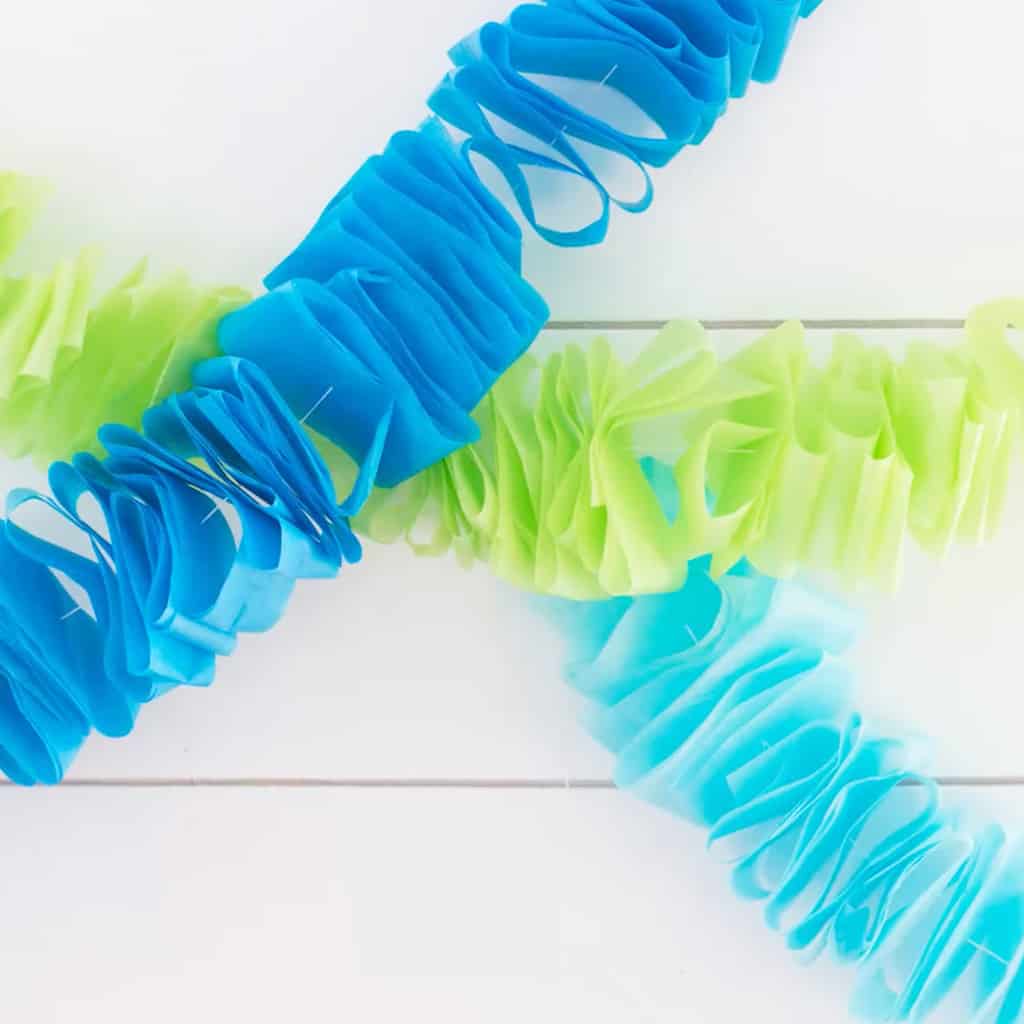 Planning on having a fun house party? Tissue paper crafts come in handy again! You can make tissue paper garland for all the guests coming over to your house for the party and become their favorite host. You can create festive garlands by cutting tissue paper into various shapes and stringing them together for lively party décor.
16. Tissue Paper Pencil Toppers
This is one of the tissue paper crafts which is directed toward artists. If you are an artist, then we are sure you have a lot of drawing pencils, and who would not want a hint of customization for their pencils? Personalize pencils with tissue paper toppers shaped like animals, flowers, or any other desired design.
17. Tissue Paper Wall Flowers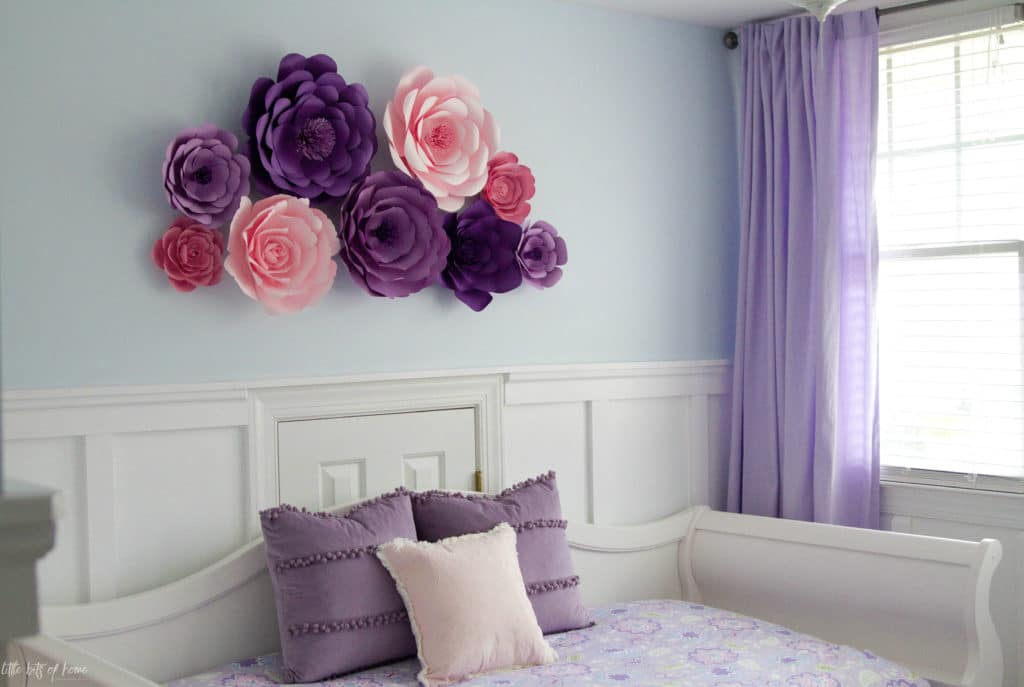 As we mentioned earlier, home décor is one thing that can be very well done with tissue paper crafts. This one is no exception as well. Make 3D wall flowers by cutting tissue papers into petal shapes, securing them in the center by applying a little bit of glue, and fluffing the layers with dimensions. Tissue paper wall flowers will be mainly preferred by people who like artistic things or like to have natural elements for their home décor.
18. Tissue Paper Photo Frames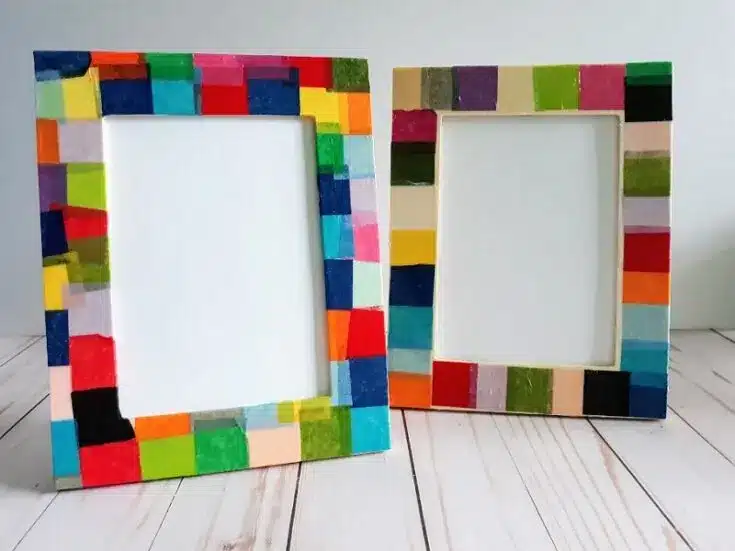 Everyone has photo frames at their houses; mostly, the designs are similar only. However, what if we told you that tissue paper crafts can make a boring photo frame interesting and visually appealing? You must cover the cardboard cutouts with tissue paper and add embellishments for extra design. Then you can slide your picture in the middle, and your attractive tissue paper photo frame is ready to go.
19. Tissue Paper Party Tablecloth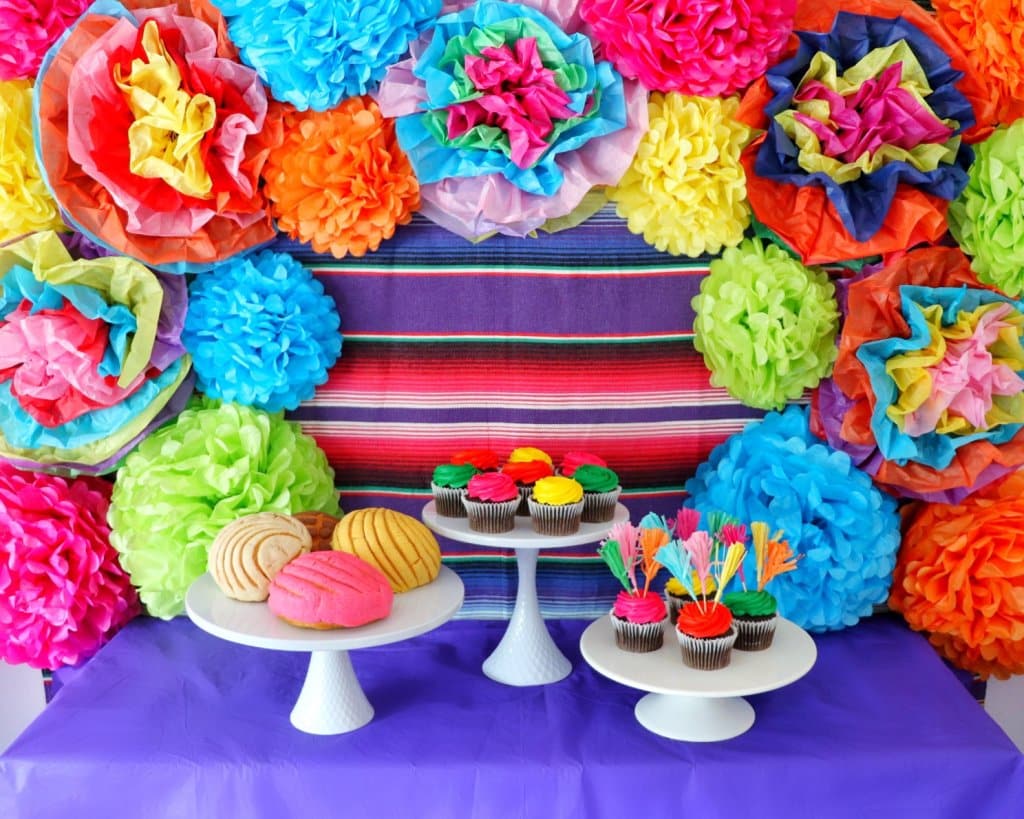 Now when it comes to parties, adding colorful elements is quite important. However, we will tell you in advance that this is definitely not a long-lasting solution, but it will do for a party you are planning in haste. Create a festive tablecloth by cutting tissue papers into colorful shapes and simply sticking them on a plain tablecloth. Make sure that you do the sticking properly so that you do not have tissue papers flying around in the middle of the party.
20. Tissue Paper Collapsible Fans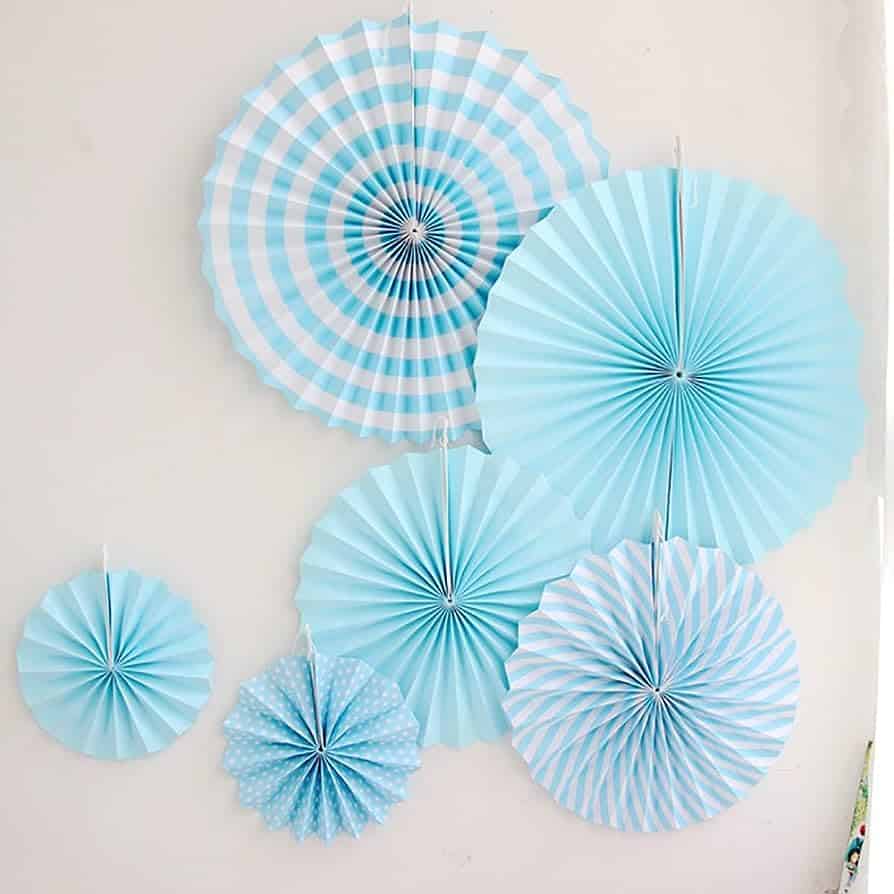 During hot summer days, any breeze of air feels good, especially if you are standing directly under the sun on a non-windy day. This simple DIY process can give you quick relief from the heat. Make handheld fans by attaching tissue paper to folded paper or cardboard for a cooling accessory on hot summer days. The whole thing is easy to carry and store, and you can also make it in different colors.
21. Tissue Paper Party Invitations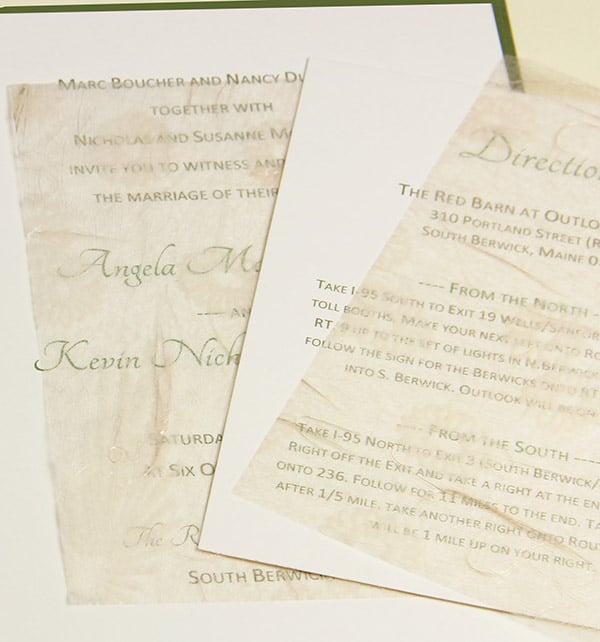 If tissue paper crafts help with so many things at the party, why not use it for making the party invitation as well? Design eye-catching party invitations by layering tissue paper shape onto cardstock and adding party details. This will not only make the card look more appealing and attractive but can also assist in describing the theme of the party, if there's any.
22. Tissue Paper Stamping Art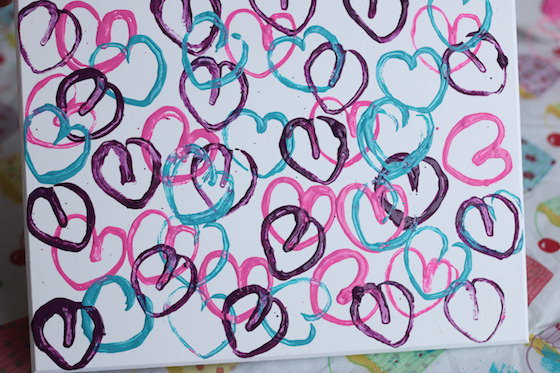 Experiment with Tissue Paper stamping to create unique and colorful artwork. Dip small pieces of crumbled tissue paper into acrylic paint and press them onto a canvas or thick paper. Layer different colors and shapes to archive an abstract and textured masterpiece.
23. Tissue Paper Lantern Ornaments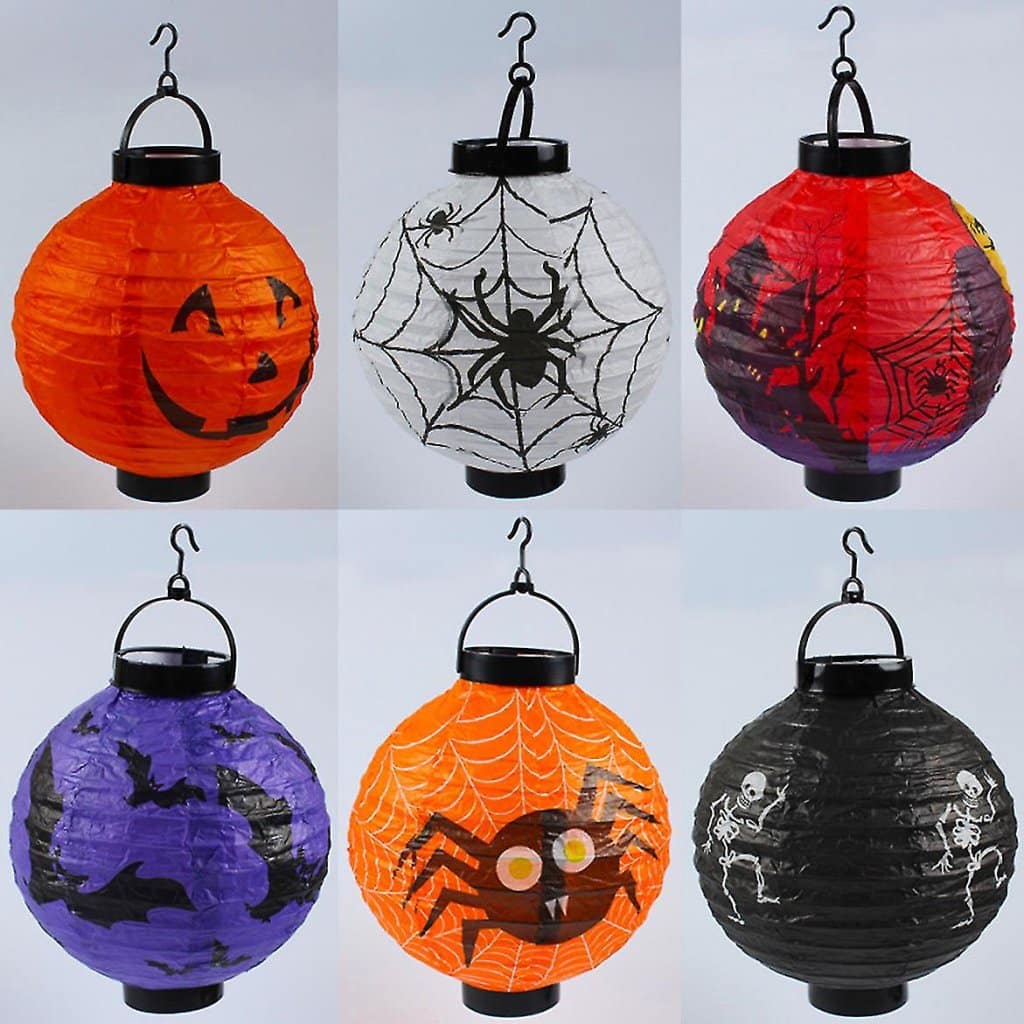 Craft miniature lantern ornaments using tissue paper and clear plastic balls. Cut the tissue paper into small squares, apply them to the inside of the plastic balls, and let them dry. Place LED tea lights inside the balls to create charming lantern-like ornaments that can be hung around the house or used as centerpieces.
24. Tissue Paper Mache Bowls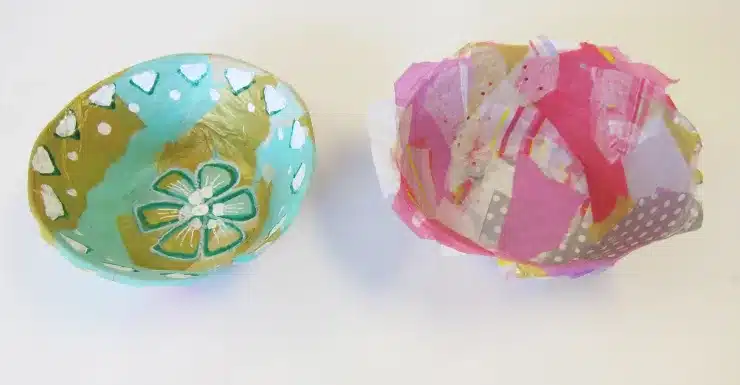 With tissue paper crafts, you can also make Mache bowls. Craft decorative bowls using tissue paper Mache. Mix equal parts of water and white glue to create a paste. Layer strips of tissue paper over a bowl's exterior, applying the paste between layers. Let it dry completely, and then remove the bowl from the center to reveal a beautiful and sturdy tissue paper Mache bowl.
25. Tissue Paper Firework Art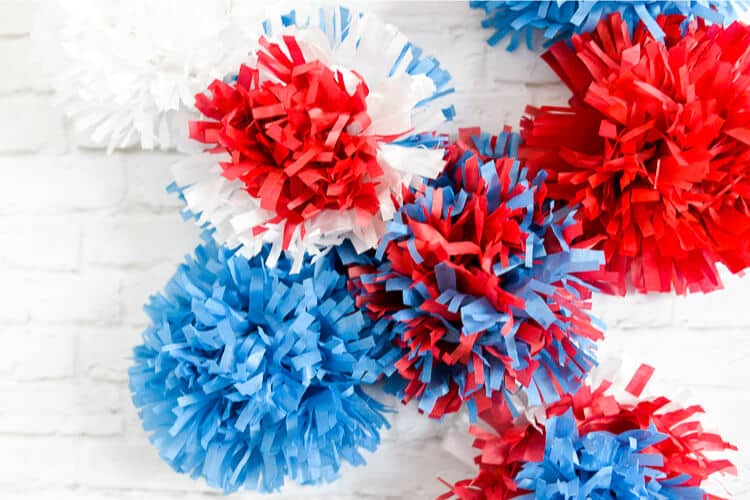 Celebrate holidays with tissue paper firework art. Cut tissue paper into thin strips and stick them to a dark background to mimic the look of fireworks bursting in the sky. You can frame the final artwork and use it as a piece of home décor, and again, it will be all DIY without any professional involvement.
26. Tissue Paper Luminaries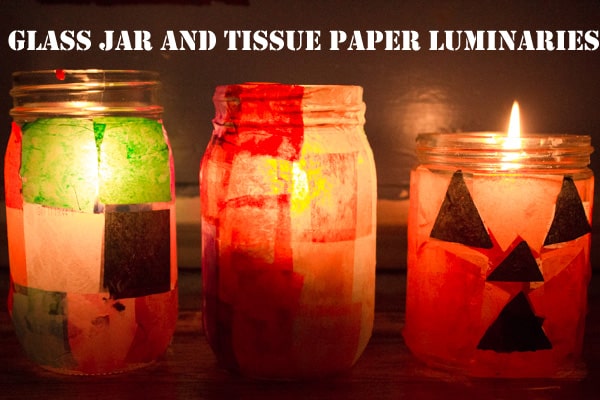 Craft Luminaries to add a warm glow to any setting. Cut tissue paper into desired shapes and stick them to glass jars or candle holders using a cutting medium. Place tea lights or LED candles inside the jars to create a beautiful ambiance during evenings or special occasions.
27. Tissue Paper Tie-Dye Art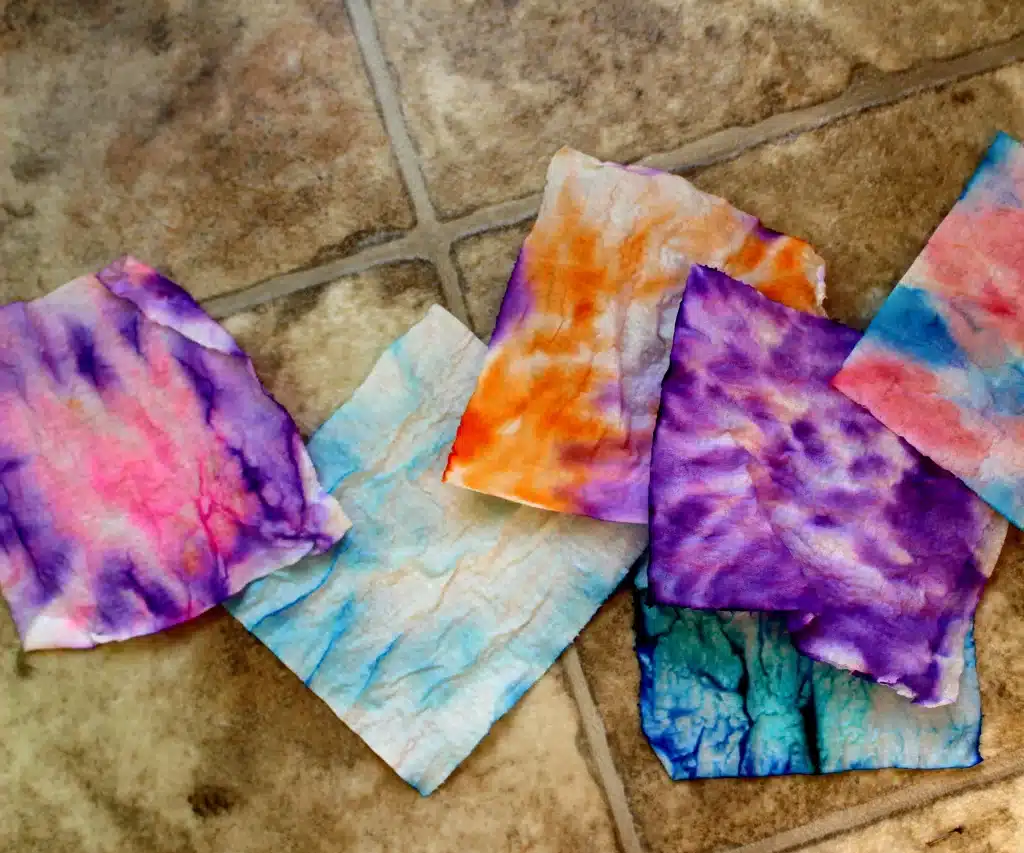 Create tie-dye-inspired art using tissue paper and water. Squeeze the tissue papers into balls, dampen them with water, and then gently press them onto a paper or canvas. As the colored tissue paper dries, it leaves behind beautiful patterns similar to tie-dye designs.
28. Tissue Paper Party Poppers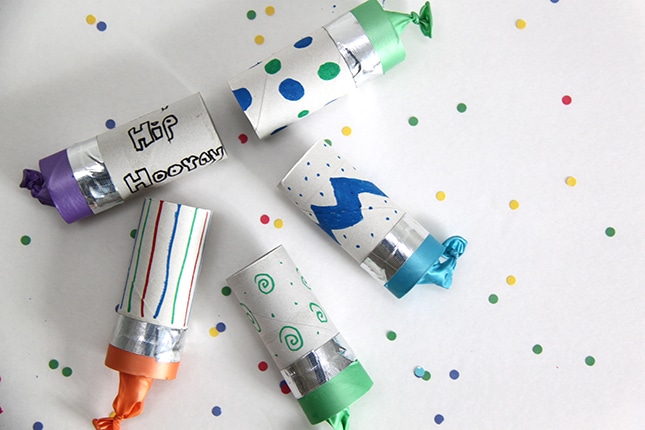 We saved the best and most fun of the tissue paper crafts for the last of this list. Make fun party poppers filled with confetti using tissue paper and empty toilet paper rolls. Fill the rolls with confetti, then cover one end with colored tissue paper and secure it tightly with a ribbon. Pull the ribbon to release the confetti!
Why Choose Tissue Paper Crafts?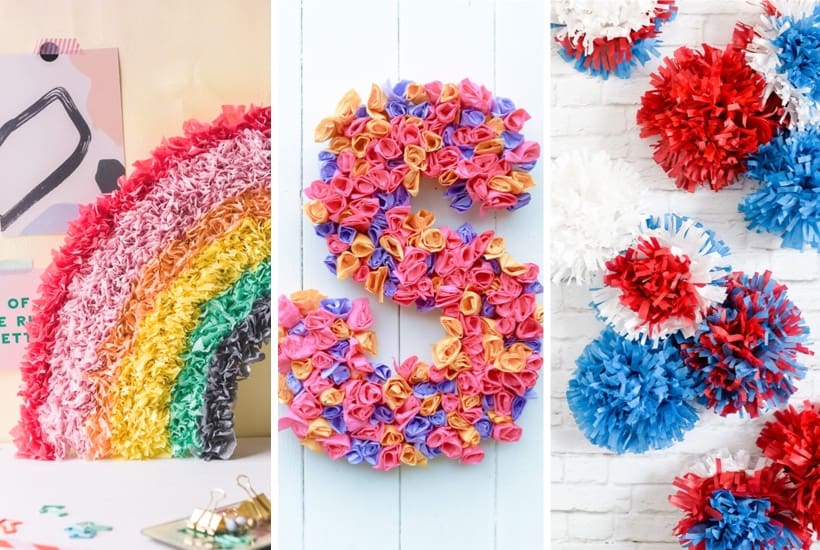 Choosing tissue paper crafts offers several benefits that make them appealing for creative projects. Tissue paper is an affordable crafting material accessible for various budgets. You can find tissue paper in a wide range of colors and buy it in bulk, making it a cost-effective option for large crafting projects or group activities. Tissue paper is incredibly versatile and can be used for a wide variety of crafts.
Tissue paper comes in an array of vibrant colors, adding a splash of brightness to your crafts. The vibrant hues can instantly uplift the look and feel of any project, making them visually appealing and attractive. Tissue paper is lightweight and easy to handle, making it an ideal material for crafts with children. Its flexibility allows for easy cutting, tearing, folding, and shaping, enabling the creation of intricate designs.
Tissue paper is often made from recycled materials, making it an eco-friendly choice for crafting. By using tissue paper in your crafts, you contribute to reducing waste and supporting sustainable practices. Tissue paper crafts are excellent for involving kids in creative activities. The tearing, cutting, and gluing involved in tissue paper crafts help develop fine motor skills and encourage imaginative play.
Conclusion
These tissue paper crafts offer diverse projects, each offering its unique and exciting outcome. Whether you are looking to add color and creativity to your home or engage in fun activities involving kids, tissue paper is a versatile material that allows you to explore your artistic side and create beautiful and imaginative crafts.
Tissue paper crafts are a delightful and versatile choice for all age groups and skill levels. They provide an affordable, eco-friendly, and visually appealing medium for expressing creativity, making them an excellent option for anyone looking to engage in enjoyable and rewarding crafting experiences.
Get to crafting with tissue paper now and see what's the best thing you can come up with!