Have you tried all the paint colors on your wall and now looking for a simple option? If yes, then Benjamin Moore Paper White color is the best choice for you to go for. Over the years, there have been many trends for paint colors and wall décor. From bright and bold to pastel and subtle colors. However, as a part of the evolving trend, people are looking for color options that are quite simple, and they simply focus on home interior items and furniture to up the look of their homes;
Benjamin Moore Paper White color is an off-white paint color option that you can opt for to get a relatively simple look for your walls with basic aesthetics and still have a modern look with your choice of home décor and furniture. You might be thinking that off-white comes in a very basic category of paint colors, and it might not be the one for you, but if you are looking to have simple wall colors, then it should definitely be on your list.
Benjamin Moore Paper White Review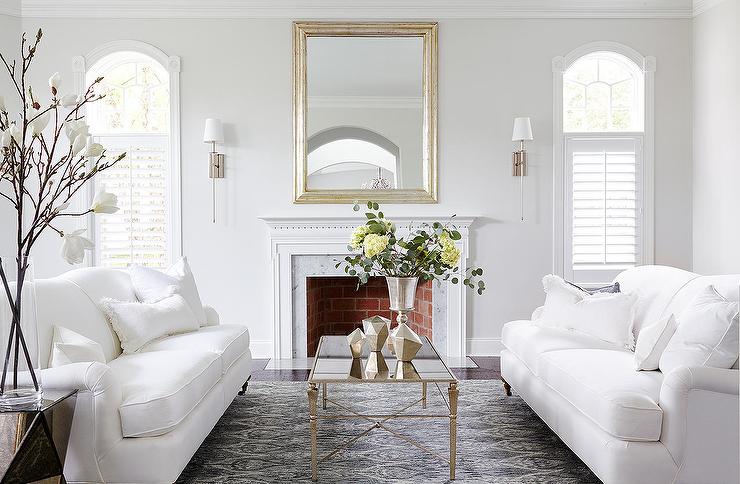 Benjamin Moore OC-55 belongs to the "off-white" collection of the company, which features a range of subtle and soft white hues. Paper White OC-55 is a versatile and timeless off-white shade that exudes elegance and sophistication. It is a warm, light greyish-white color with subtle undertones of gray and beige. The color can be compared to the softness of paper and creates a calm and inviting atmosphere. So you can be assured that Benjamin Moore Paper White is not a color that will be too simple or basic for your home's atmosphere; in fact, it will be quite welcoming and subtle that, will create a vibe that will be loved by you and everyone who visits your house.
This particular shade of Benjamin Moore Paper White is often chosen for interior spaces requiring a clean and neutral aesthetic. That is a category that is often required by people these days who are tired of opting for bold colors and now want to try something new and simple. It works well in various spaces inside the house, including bedrooms, living rooms, dining areas, etc. Benjamin Moore Paper White OC-55 complements a wide range of home décor styles, from traditional to contemporary modern items; it pairs well with different color schemes and styles and blends in to be the perfect background to your existing items.
Lighting Conditions for Benjamin Moore Paper White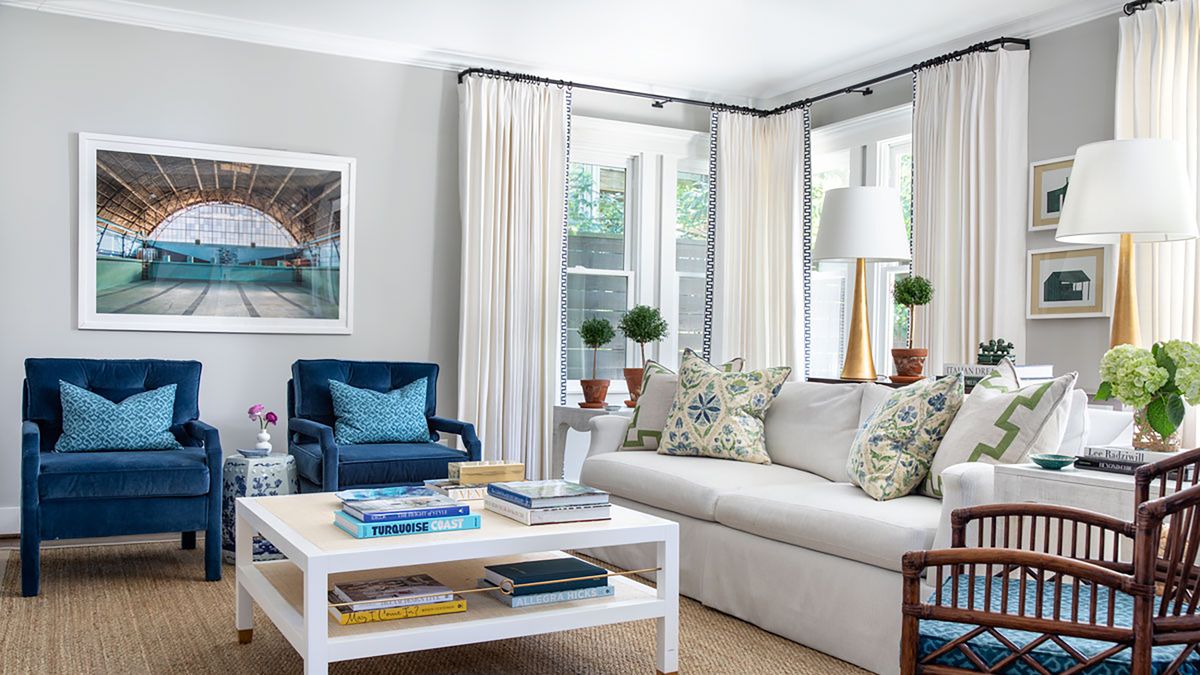 One of the benefits of Benjamin Moore Paper White is its versatility in different lighting conditions. It can appear slightly warmer or cooler both depending on the light source; this feature of this paint allows it to adapt well to both natural and artificial lighting. This particular characteristic is what makes this color a very viable option for almost any type of homeowner. Artificial or natural lighting, Benjamin Moore Paper White OC-55 will look well in both.
Perhaps, you must be wondering how you can be so sure that this is the right choice for you without trying it or knowing how it will look on your walls. As with any color, it is advised to sample the paint on your walls first before finally choosing them for your walls. The appearance of the same can vary depending on factors such as lighting, surrounding colors, and the surface that it is applied on. Paint samples can help you better understand how color interacts with your home décor and furniture.
Who Should Opt for Benjamin Moore Paper White OC-55?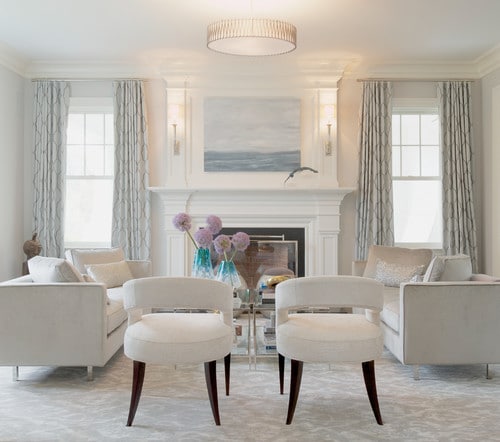 Homeowners seeking a neutral and timeless look should look into this color. It provides an excellent choice for those who prefer a clean and classic aesthetic with a touch of simplicity. It provides a subtle and elegant backdrop that can complement a wide range of furniture styles and home décor choices. Since it is an off-white finished paint color, your furniture and wall décor will always stand out with a perfectly blended background.
If you are looking for a warm and inviting atmosphere for your home, then you should look into Benjamin Moore Paper White color. The warm undertones of gray and beige create a cozy and welcoming ambiance in your house. It can help in making the space feel comfortable and inviting, which makes it a suitable choice for bedrooms, living rooms, as well as other areas in the home which you use to relax.
Every paint color, be it simple or bold, will always tend to look slightly better in natural lighting. What makes a paint a good choice is when it looks good in artificial lighting as well because a lot of people, especially those living in cities, do not have a very well naturally lit home interior, so for them, the color requirement is one that will look good with the artificial lighting.
Benjamin Moore Paper White OC-55 can also look good in commercial and professional workspaces. Its neutral nature and soothing undertones can create a calm and professional atmosphere which is what's mostly required by people looking for color options in a commercial space.
If you have a specific color scheme or home décor items that you want to highlight and then, Benjamin Moore Paper White is a nice choice. It can serve as a versatile backdrop that allows these features to stand out. Its neutrality can complement bolder colors or patterns without overpowering them or standing out.
Who Should Not Be Going for This Color?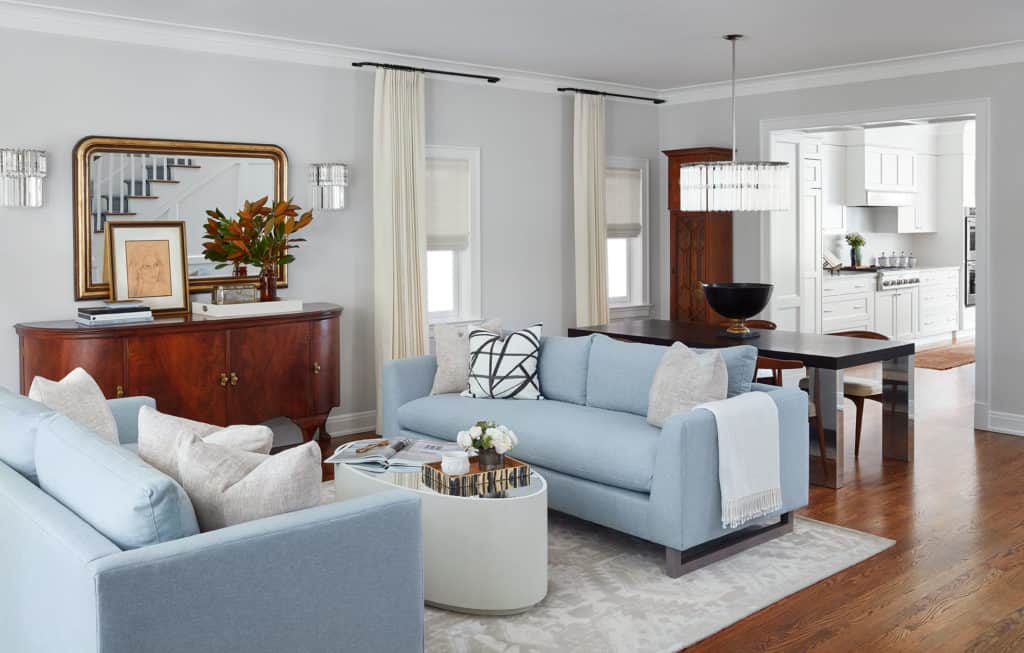 No matter how good paint or color can be, it will not always be for everyone. It is important to take a look and these points and see if this painting solves your purpose or not. However, people who must not be going or opting for this are…
Individuals seeking vibrant or bold color schemes should refrain from choosing Benjamin Moore Paper White. This paint color is a neutral and soft off-white shade. If you prefer vibrant or bold colors that make a strong visual impact, then this color might not meet your expectations. Consider opting for brighter or more saturated colors to achieve the desired effect.
If you want a very visible contrast in your home's interior, then you should not choose this color. Paper White OC-55 is a very subtle and understated color. If you prefer a high-contrast look or desire a more dramatic effect on your interiors, then this color might not provide the level of impact that you are seeking. In such cases, you should explore dark and contrasting color options that might be more suitable for your needs.
If you have a specific color scheme or style which will not go well with an off-white background that also you should not choose this color, Benjamin Moore Paper White OC-55 can complement various color schemes and designs. However, it might not be the best choice for spaces or interiors with specific color schemes which do not go well with its soft and neutral nature. Suppose you have a space designed around a specific color palette or a particular theme that requires more specific color choices. In that case, you may want to explore other options which will align better with your desired aesthetics.
Which Spaces Are Good for Benjamin Moore Paper White OC-55?
This paint color is a versatile and neutral paint color that can go well in various areas of your house or professional space. Here are a few recommended places where you can consider using this color.
1. Living Room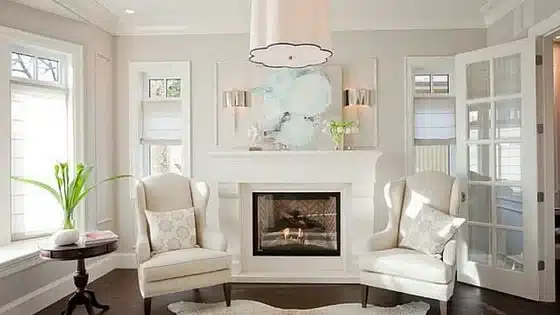 Benjamin Moore Paper White can create a serene and welcoming ambiance in the living room. It can serve as an excellent backdrop for furniture, artwork, and other decorative elements. It also allows you to experiment with various accents through accessories and home décor elements.
2. Bedrooms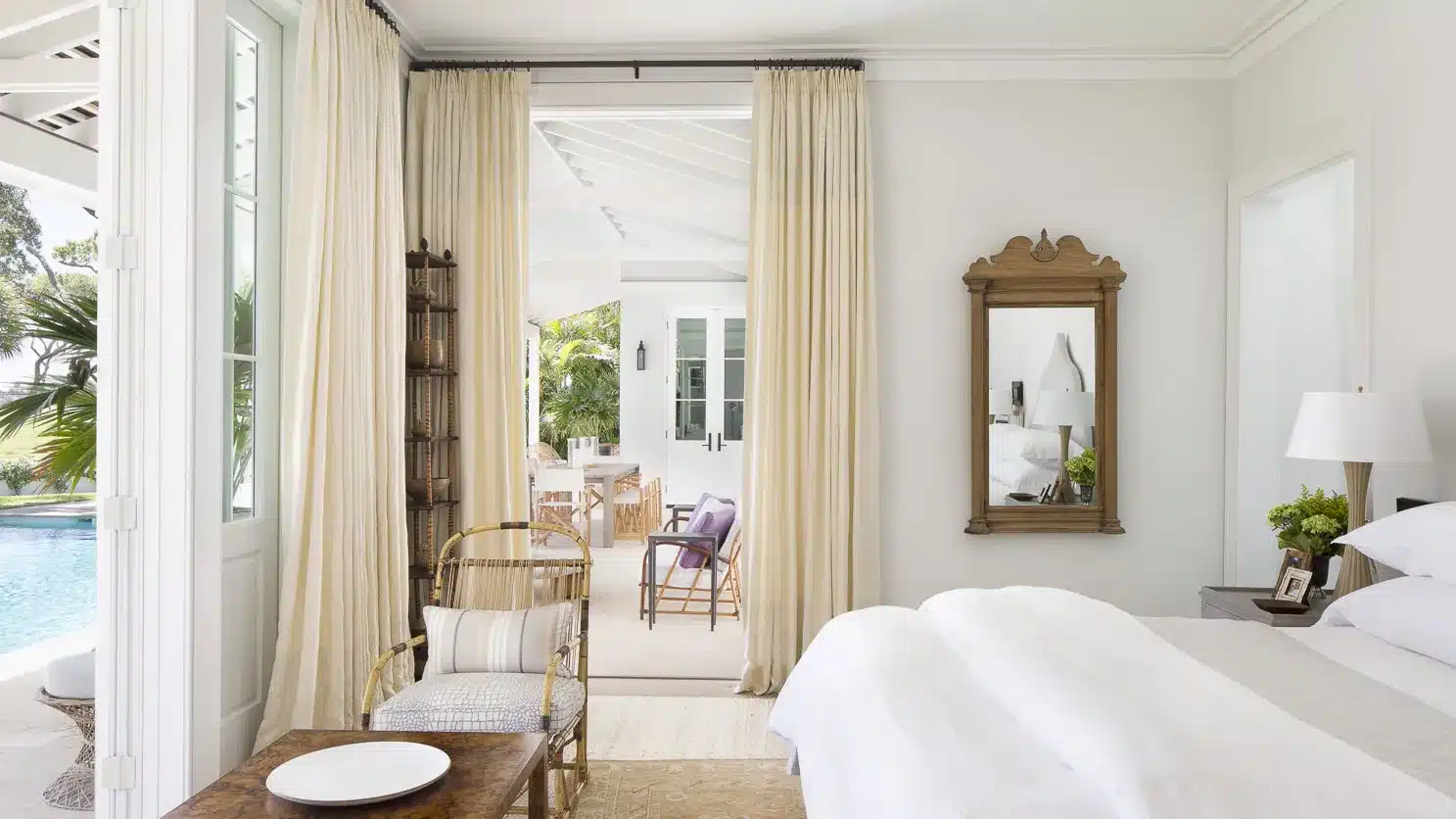 The soft and calming hue of this paint is ideal for bedrooms, thus creating a peaceful and relaxing atmosphere, which is mostly what everyone wants in their bedrooms. It can help in promoting tranquility and comfort, making it suitable for both master bedrooms as well as guest bedrooms. If your bedroom has natural lighting, then the paint will look even better as its gray and beige finish can also be highlighted.
3. Hallways and Entryways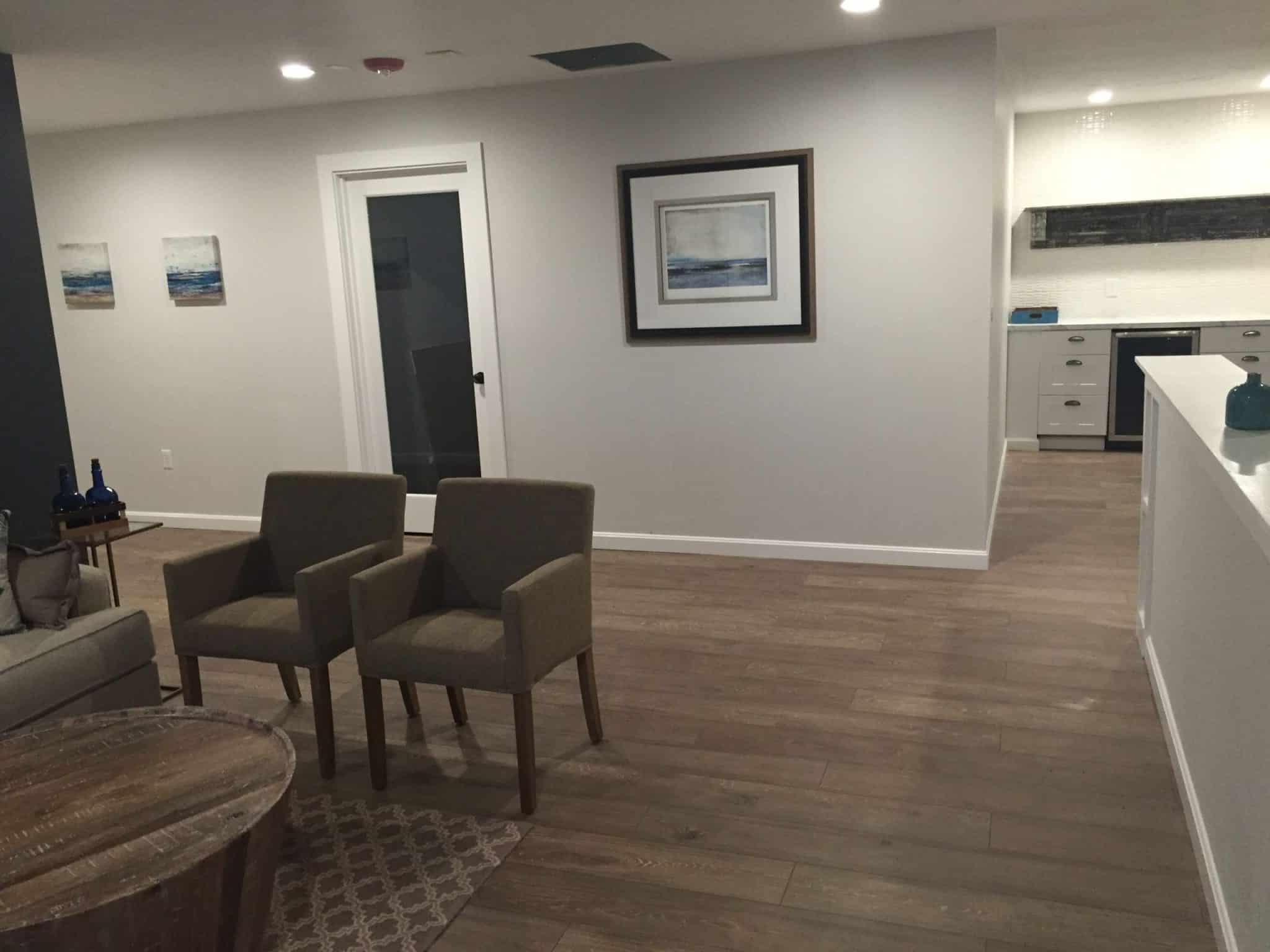 Benjamin Moore Paper White can make narrow hallways and entryways feel more open and airy. Its neutral tone can complement different architectural features and provides a smooth transition between the rooms throughout the house. This can also make your house look bigger than it is which is an added plus point.
4. Dining Room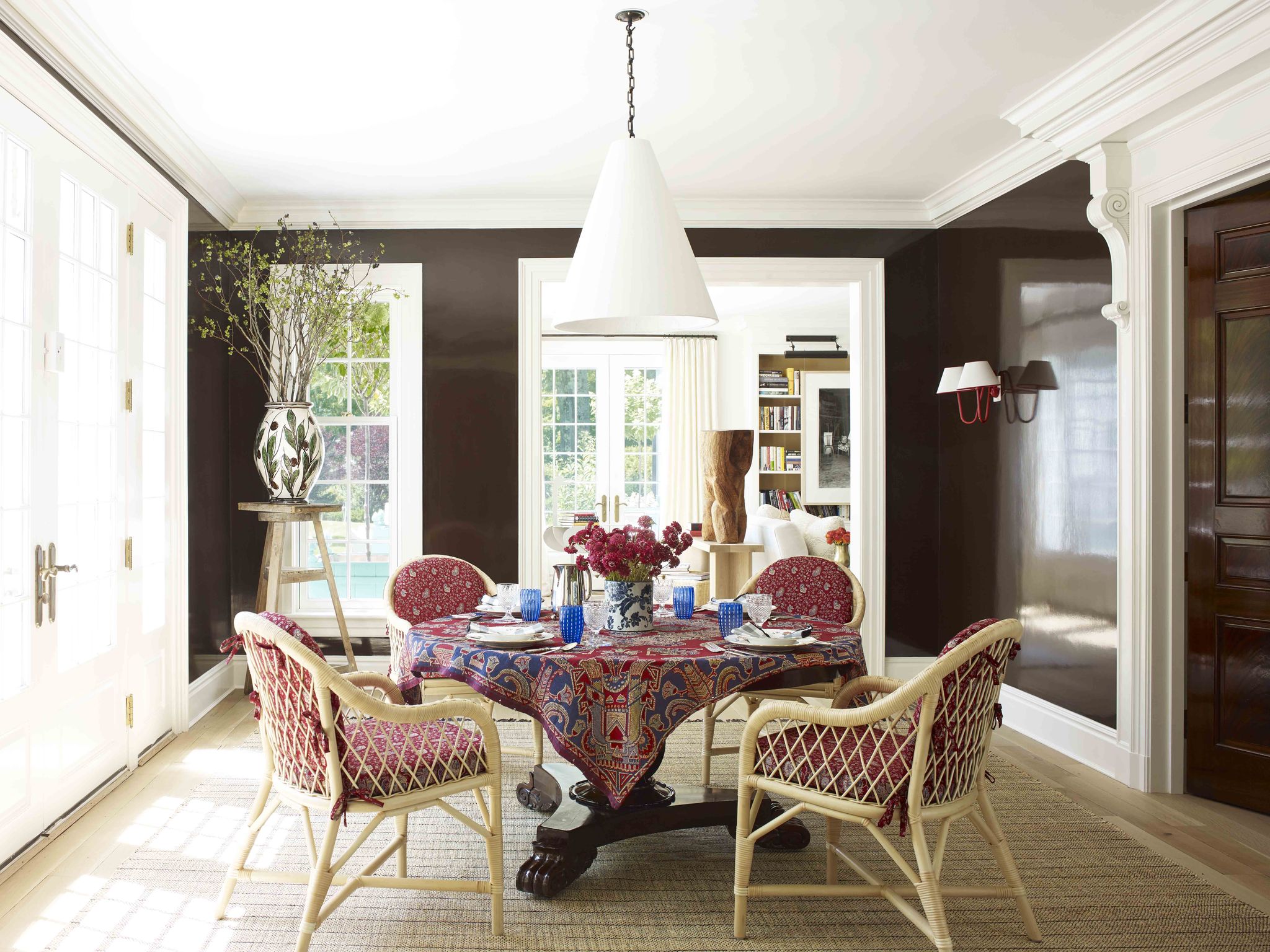 When used in the dining room, Paper White OC-55 can help create a comfortable space for your dining experience. It allows the focus to be on the dining table and décor, which further creates an inviting backdrop for entertaining guests. Because of the blending finish of the paint, it will not stand out too much making the contrast quite subtle.
5. Offices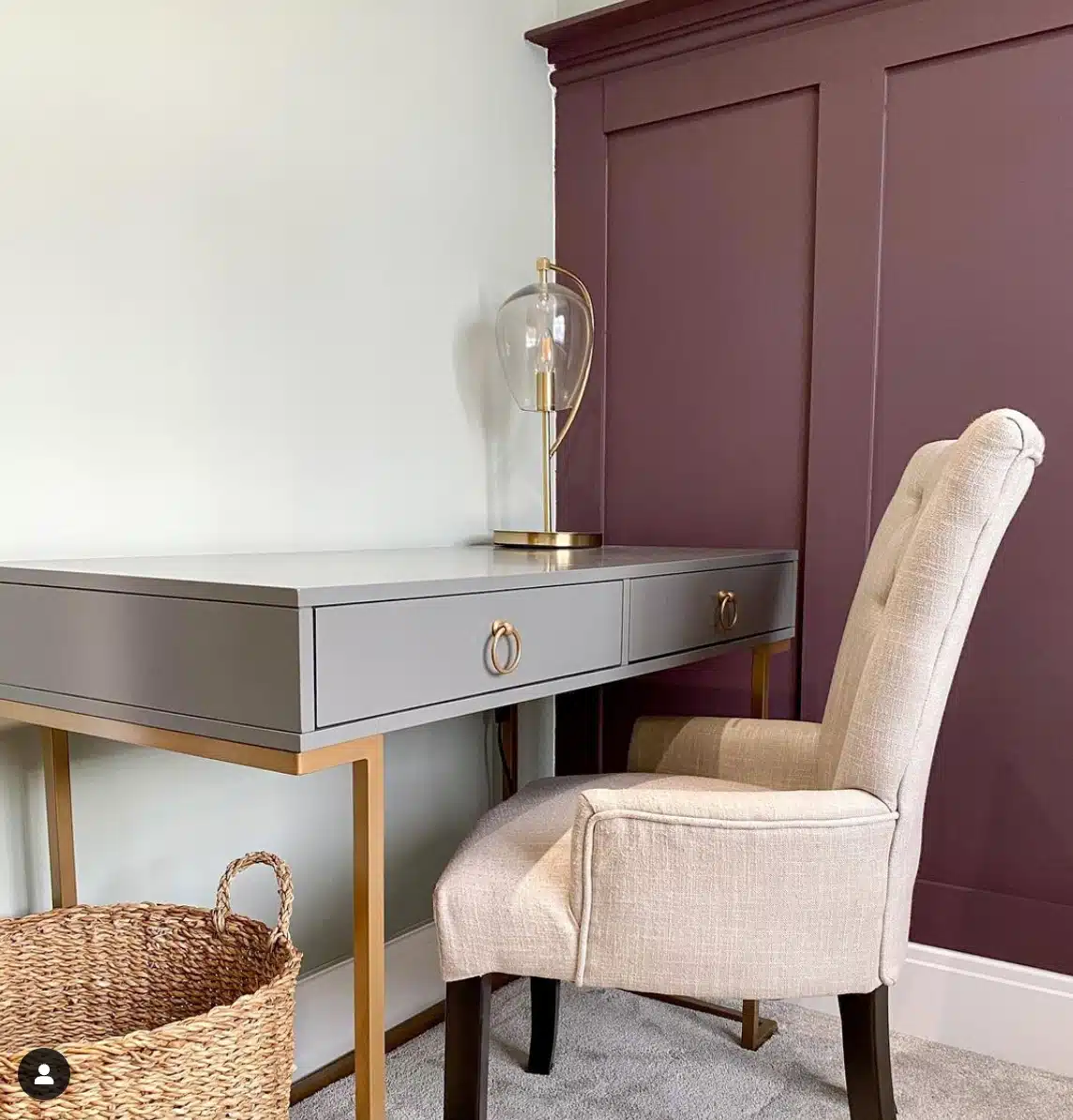 The color offers a clean backdrop that can enhance focus and productivity. Because of its blending capability, it pairs well with desk styles and shelf units. So you will not have any disturbing or intrusive background in your workspace if you go for this color. Benjamin Moore Paper White might be one of the very few perfect non-distracting color options for your office.
6. Kitchen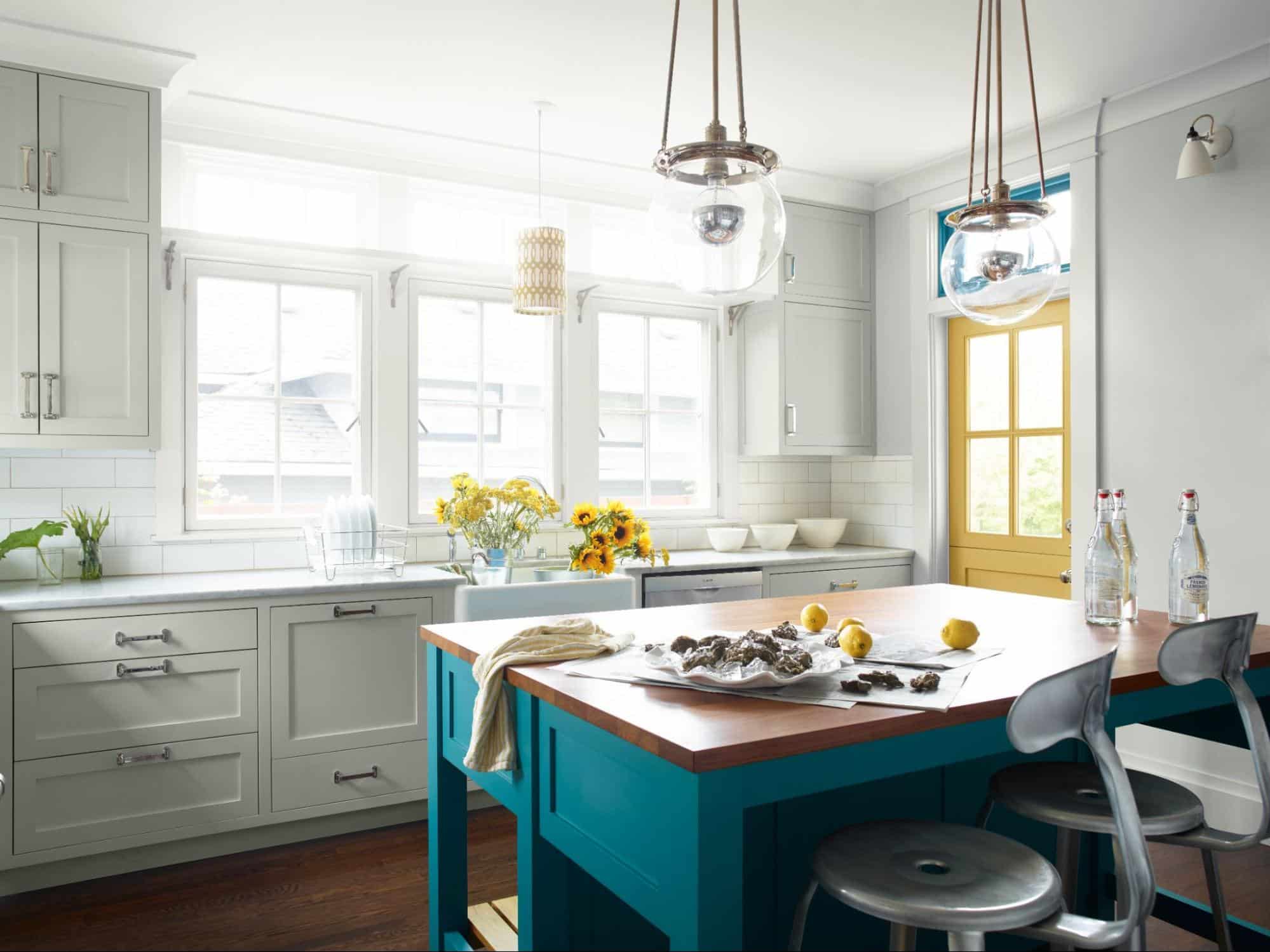 While it is less common to use lighter colors like Paper White in kitchens, it can still work well in spaces with ample natural and artificial lighting both. It can create a fresh and open feel, particularly when combined with well-contrasted cabinets and countertops. Using this color to paint countertops should be avoided as you it might start to get dirty shortly after, and then it would take extra effort to keep maintaining it.
It is important to remember that lighting, other elements in the space, and your personal preferences play a crucial role in determining where you use the Benjamin Moore Paper White OC-55. We would recommend you take a look at a few samples or try it yourself first in a smaller room of your home to see if the finish is up to your preference and taste.
Maintaining the Benjamin Moore Paper White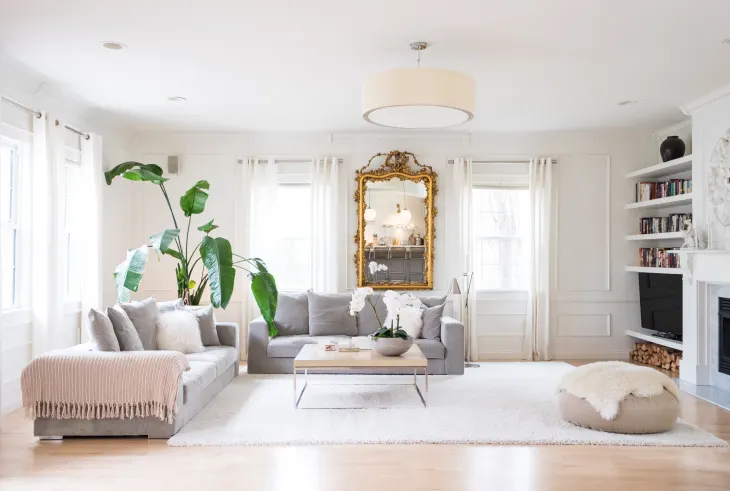 Maintaining any paint color is important, and it involves cleaning and some basic precautions. Here are some tips to keep your paint looking fresh and beautiful.
Regular Cleaning: Dust and dirt can accumulate on walls over time, thus affecting the appearance of the paint color. Regularly dusting off your walls using a soft, dry Microfiber Cloth or duster can easily remove accumulated dust particles on your wall.
Gentle Cleaning Solutions: When cleaning more stubborn stains or marks, use a Mild Cleaning Solution. You can get one online, or you can make one by mixing a small amount of dish soap or liquid detergent with water and cleaning the wall with a sponge. Do not scrub the affected area too hard, or it can damage the paint.
Address Stains Promptly: If you notice spills or stains on your wall, it is important to clean them as soon as possible. The longer a stain sits on the paint, the more challenging it can become to remove it.
Prevent Direct Sunlight: Prolonged exposure to direct sunlight can cause the paint to fade over time. Use curtains, Blinds, or shades to protect your walls from excessive sun exposure, thus increasing the life of your paint.
Prevent Excessive Humidity: High humidity levels can affect the paint's integrity, so it is recommended to maintain a well-ventilated environment in rooms prone to moisture. You can also use a Dehumidifier to achieve ideal humidity levels in your house.
Timely Touch-up: Over the due period of time, walls can develop minor scuffs or scratches. It is recommended that you keep a small amount of the original paint on hand for touch-ups. Apply a small amount of paint to a painting brush and carefully touch up any areas that need attention.
Conclusion
So as you can see, opting for a simple off-white paint color is definitely a viable option. Benjamin Moore Paper White can be a perfect choice for you if you are finally looking for a simpler paint option, and now you know all the ins and outs of the paint, which can help you make a clear decision.
Remember, if you maintain your paint well and do all of the required things mentioned above, then the paint can stay over for a long time, and you will not have to worry about changing it every now and then.
While you may feel that maintaining a color such as an off-white can be a difficult and challenging task, it is important to remember that it will only be challenging if you do not take action on minor stains and dust accumulation initially. Paper White is a color you should definitely look into while planning to change your wall's colors.