Are you also among those who have scoured the world of color palettes and still didn't find one, to provide a unique look to your home? Or the choice you made excitingly shattered your desires on color sampling. It HURTS, right? Don't worry; the quest for timeless 'unique' color ends here.
It's Benjamin Moore Soot, a perfect black to adorn your place. It's the timeless appeal and versatile hue which makes it suitable for a variety of interior design styles. But with this much, you wouldn't make a choice; it's not only about the color – choice, look, ambiance, and light matter.
We understand and, therefore, for your better understanding, have compiled a detailed review of soot benjamin moore. It includes everything from how it feels in space, its look, amendment with light, and all that is essential for you to know before making a choice.
About Benjamin Moore Soot 2129-20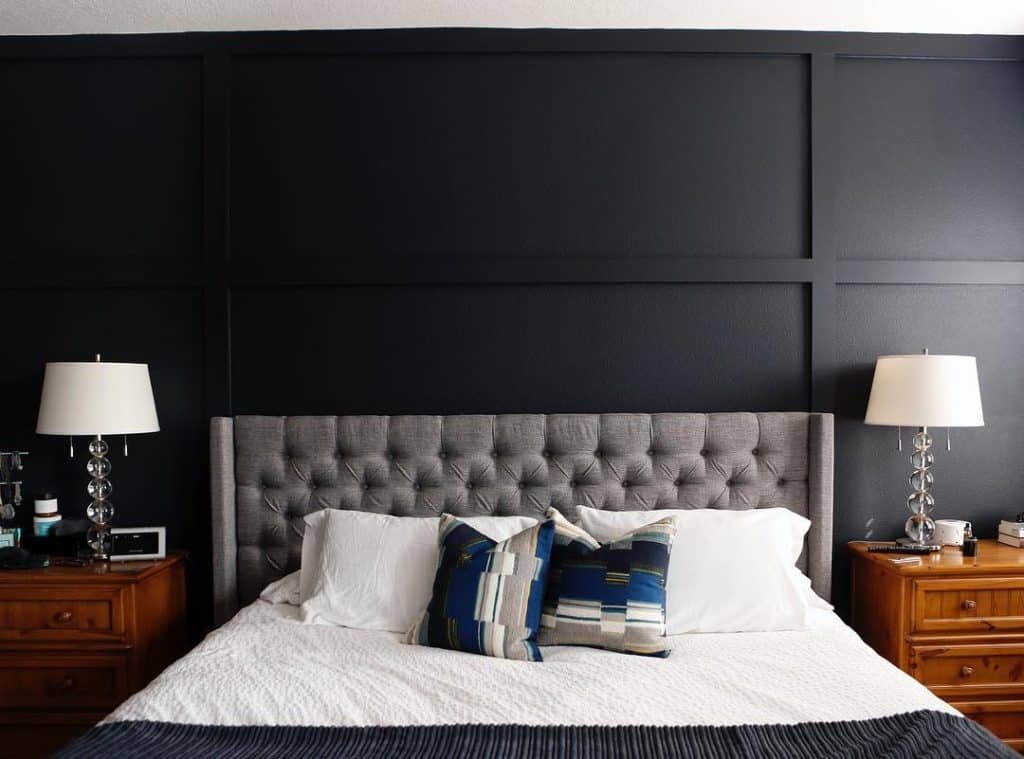 Soot Benjamin Moore is a refined and clean black color with grey and blue undertones. However, the bluish tone is minimal and protrudes out mostly when exposed to light or fused along with the true blue colors. It creates magic in space and feels immaculately pristine and sharp. Before moving further, you need to be aware of a few specifications the black hue has.
First is LRV, which is a measurement that depicts how much percentage of light a particular color reflects. For BM Soot, it's 6.19. Other details include RGB and Hexcode. Its RGB value is (55,60,65), and its hex code is #373c41.
The bold and unique hue creates a captivating ambiance, making your space classy, inviting, and irresistible. Further, the color looks sharp, streamlined, and polished, imparting elegance.
Soot Benjamin Moore vs. Black Color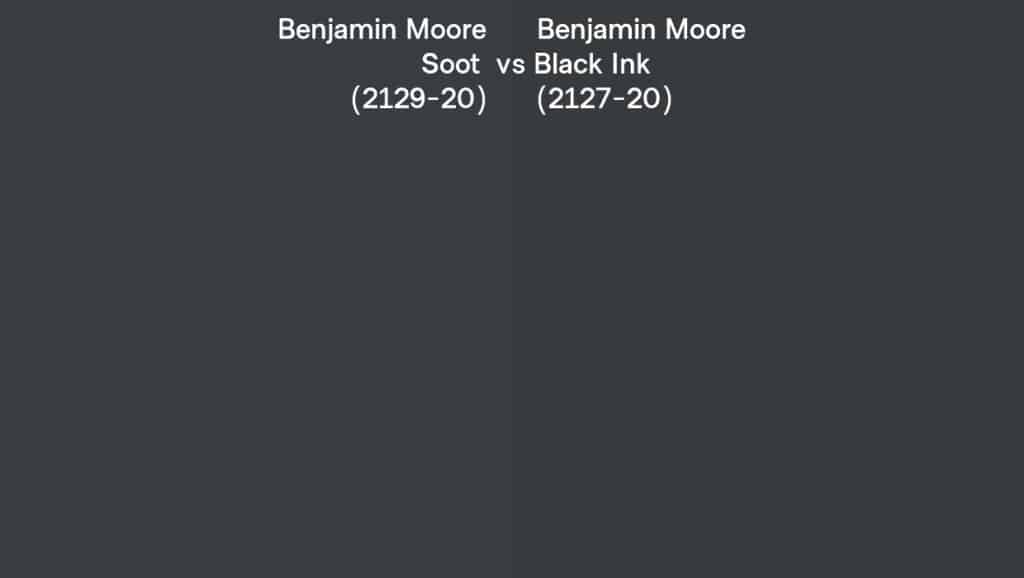 Now that you know the specification, let's discuss the tones of soot Benjamin Moore and how it differs from the actual black color. Well, soot is also black but perceived as a lighter shade because of underlying gray and blue undertones. It's more on the neutral side when compared to true black, which is opaque. The undertones create a simple yet effective visual effect, making soot a distinctive shade within the spectrum of blacks. It relies on a softer and cooler side in contrast to absolute black.
HANG ON before you pick up your paintbrush and start painting. You may regret it later without knowing that light impacts the hue and can ruin or elevate your desires. So, what's best? Take a soot sample teston the wall you want it to paint. Also, consider all kinds of lighting and decide whether soot will maintain its charm throughout or fade away with the absence or presence of light. When it comes to home, no one wants a transient effect. The light will protrude out of the bluish tone and will make your atmosphere calm and serene, and in your absence, it looks almost like an absolute black with a pinch of grey.
Where to Use Benjamin Moore Soot?
The greyish-blue-black hue can be used in various areas of the home. It is versatile and therefore suits modern and contemporary styles, adding depth, elegance, and sophistication to any space. Just as skilled artists wielding a paint roller, this hue smoothly transforms interior spaces such as living rooms, bedrooms, dining areas, bathrooms, or bedrooms. When applied to wall finishes, it creates a good contrast that highlights your room's furniture and decor elements.
Additionally, soot can be used on accent walls, trims, and doors. This mainly creates a contrast and makes the space look exciting, like a delicate mist of paint spray from a paint sprayer enhancing the atmosphere. When on kitchen cabinets, it provides a bold and modern look, keeping the ambiance cheerful.
BM Soot in Different Rooms
1. Living Room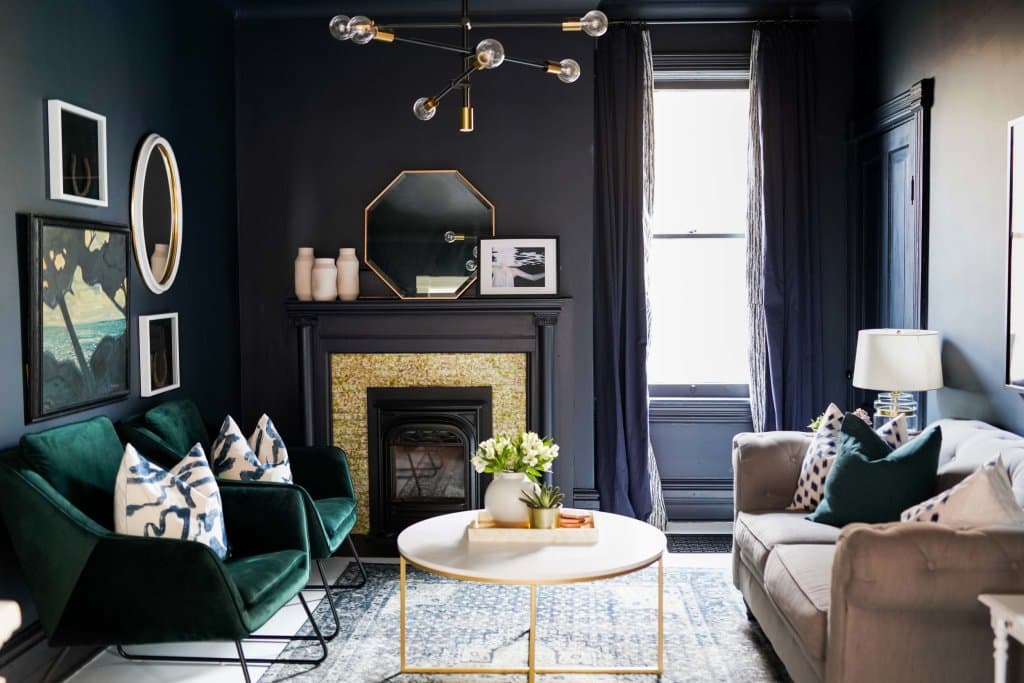 Most of the time, the living room is the first room on the entrance through a foyer. As the saying goes, 'first impression is the last impression'; it needs to be amazing, organized, and such that it captivates attention; for this Soot, benjamin moore can be your go-to color. The hue creates a bold and inviting atmosphere, suitable for a living room. The depth and sophistication it creates make it a modern yet timeless choice. Soot is undoubtedly a fantastic color, providing a rich and classy look. But keep in mind that surrounding matters!
To glow up soot charm to its full potential, choosing the right furniture pieces with aligning tones is essential. This will allow for easy conversation and relaxation. Like a neutral-tone couch and moderate shade, pillows and rugs will go amazing with soot. Further, you need to take care of the light. Simply because of its greyish-blue undertones. The gray balances the coolness of blue, creating a calm and serene ambiance that makes your living room relaxing and inviting. We have made things a bit easier; try out our recommended options, including Grayish Velvet Couch or a Modern Modular Sofa, to help you complement the great in both lighting conditions.
2. Bedroom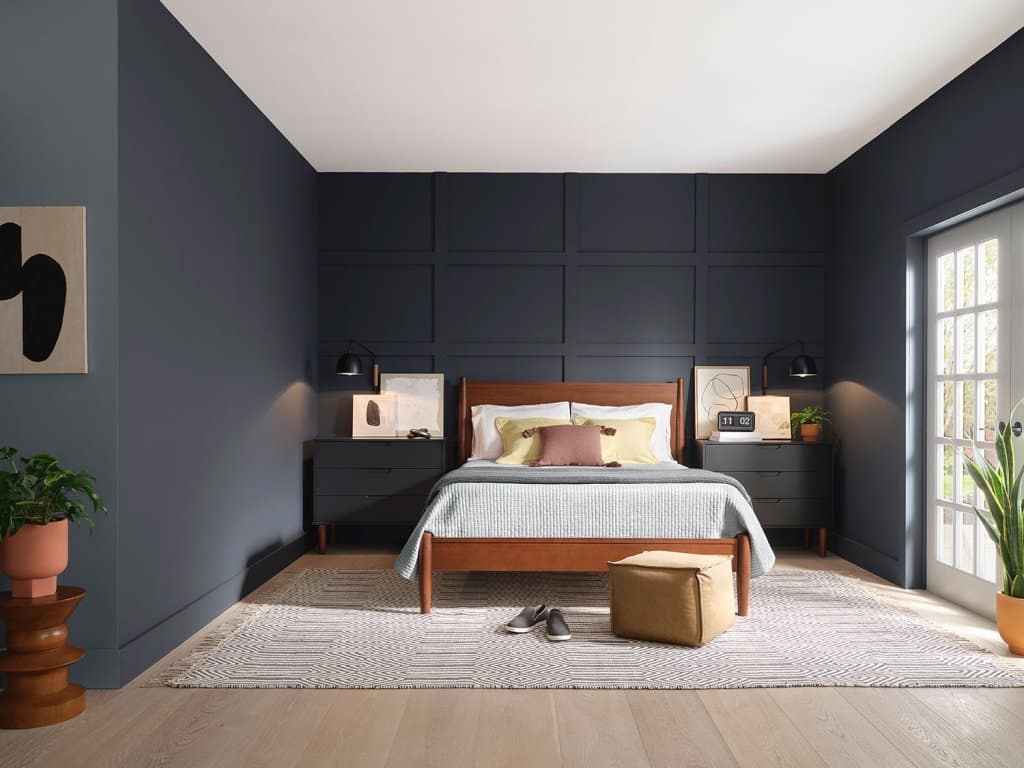 What do you want your bedroom to look like? Bold, elegant, cozy, and the one which looks lively? Soot, benjamin moorehas got your back for all the options. The color creates a warm, inviting atmosphere that evokes comfort, relaxation, and closeness. If your room is south facing, it'll work wonders protruding out the bluish undertones, creating a calm and serene atmosphere with an aroma of personal touch. North-facing rooms will look more black with a pinch of gray, creating a vibrant look that adds a sense of coziness, increasing attraction.
But is the color enough for making your dreamy bedroom? Well, 'YES,' but aligning color in wall finishes & furniture always adds well. They create a sense of cohesiveness, enhancing the overall look. So, what color goes with bm soot? The complementary bm soot colors that suit the best are Icicle, White Dove, Grey Cashmere, and Cumulus Cloud. You may go with a white, creamy, or wheatish tone for bed. Further, for decor elements like arm lamps, the creamy tone will maintain the unity of the room. Consider taking up a Velvet Upholstered bed or Arm Wall Lampto attain a defined look.
3. Dining Room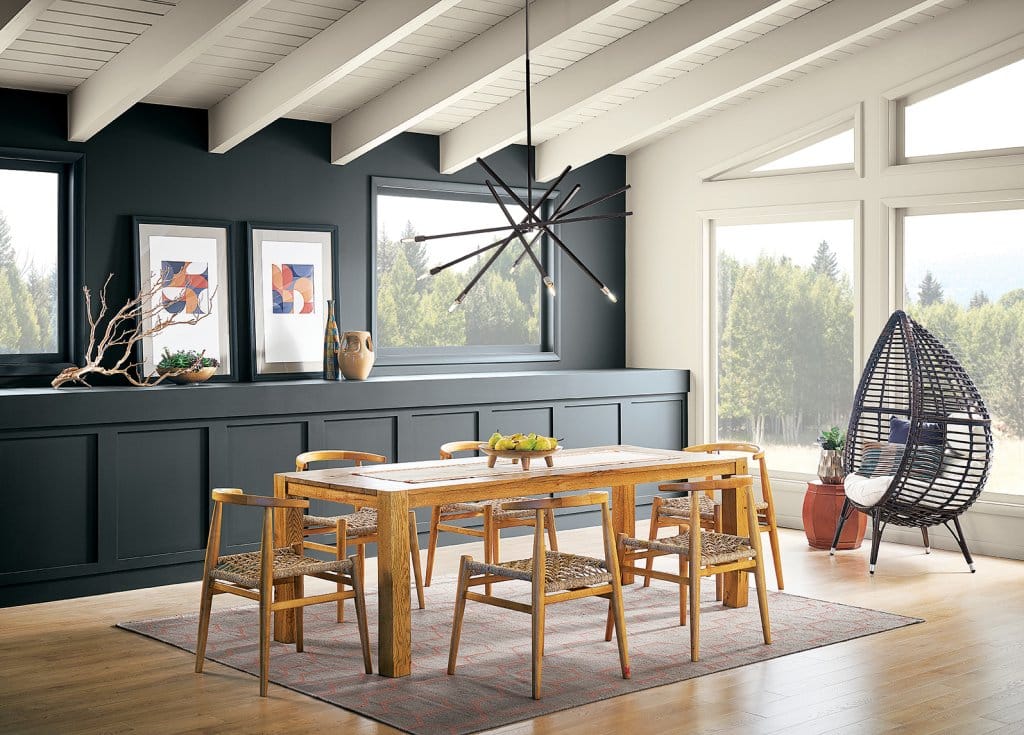 Now that you know that soot, benjamin moorechanges its hue with light. You wouldn't miss that. After living and bedroom comes the dining area, is soot a good choice for that? Yes, it'll look good, adding warmth and delightfulness. When used, it creates a vibrant and refined atmosphere that calms the mind, allowing you to enjoy your food peacefully. Further, the bold hue creates an environment that allows for better communication and interaction.
But we suggest using bm soot on the accent wall for a more refined and captivating look. It's not only because it'll create a captivating look but to allow for neutral tones on wall finishes. The mix and match of both will create a soothing environment for your dining room. Thinking about what colors go well with soot on the accent wall? We have figured out the best options, like winter lake, misted green, or Carolina Gull, for your ease. In case you aren't feeling informed on your decision of dining furniture colors, consider a neutral dining table.
Tip: Try to maintain unity while choosing furniture and decor elements; it'll make the room look cohesive.
4. Kitchen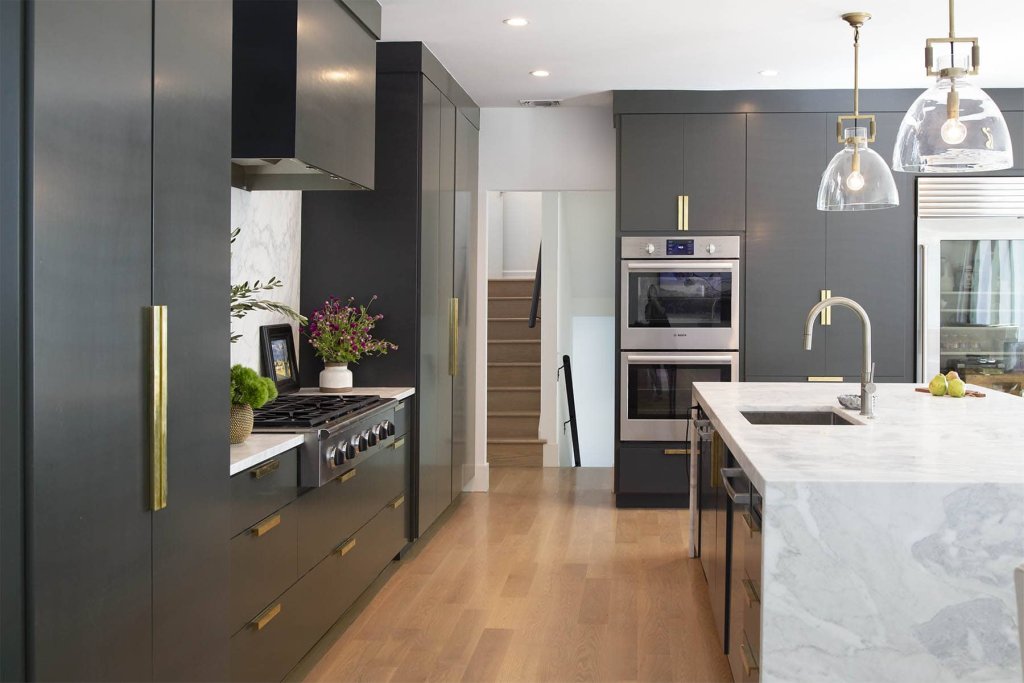 Ever imagined a kitchen adorned with bright wall finishes that looks vibrant and eye-catching? It's exactly the look that soot benjamin moore
provides. Its deep and rich black hue can create a good contrast with the neutral cabinets. It adds a touch of sophistication and modernity to the space. Further, the vibrant color stimulates the senses, creates an atmosphere that arouses interest, and makes cooking an exciting experience.
HANG ON! What if your partner doesn't want a too-bold color? You can still create an outstanding look. Simply use soot on your kitchen accent wall for a captivating appearance. For other wall finishes, consider some light and charming tones. Since soot is versatile, it complements many hues, like a rainier gray or creamy white. We suggest taking care of cabinet and modular colors, as the wrong choice can ruin the overall look. Like with neutral wall finishes and soot on accent walls, cabinets must be neutral-toned or light. Using bold colors will destroy the cohesiveness and provide a subpar look. These items can be great for providing a modern touch to your kitchen. You might take up the option to include Pantry Storage Cabinets or Round Floating Shelves for enhancing the overall ambiance.
5. Bathroom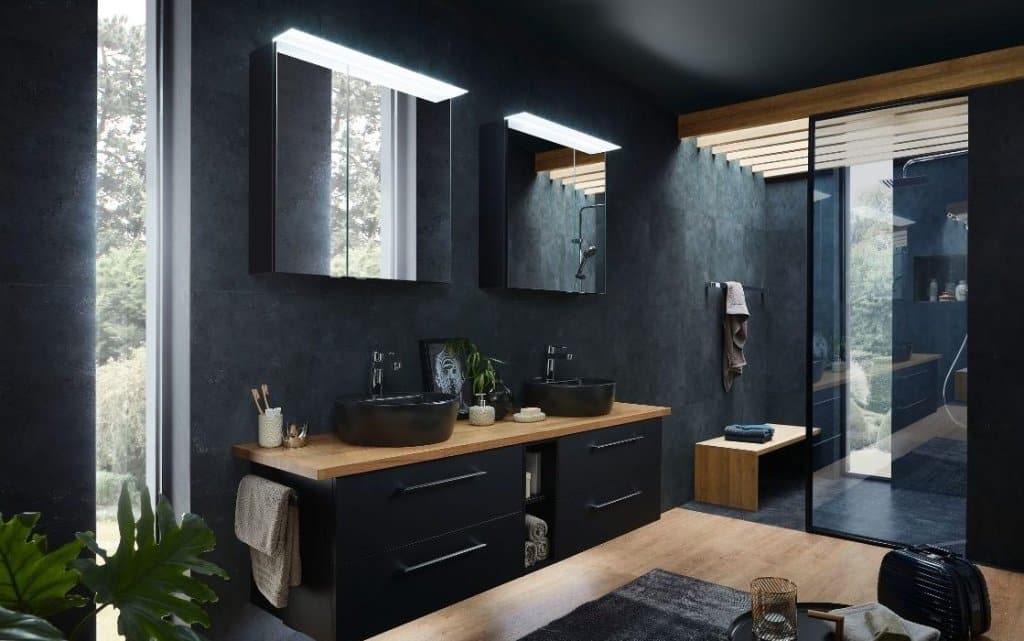 A place no one wants to compromise with, right? What's your dream bathroom look like? Lavish, modern, bright, refined, and one that looks inviting. Benjamin Moore Soot provides the same. It makes the space look brighter and spacious and reflects a personal style and taste. The vibrant and bold hue creates a cozy, calm, intimate ambiance that soothes the mind, allowing for better thinking.
Before you get yourself ready, snap up your painter's tapeand apply soot benjamin moore. It's better to perform a color sampling first. Why? Because if your bathroom receives uneven light, it will ruin your overall look. So, in that case, you may consider applying bm soot on the accent wall with light shades on other wall finishes. This will provide you with a rich and polished look. Further, the bold hue vibrancy will balance out the neutrality of light shade. On the other hand, you can play around with creating a combination of neutral-colored decor elements with Rustown Vintage Cabinet or Vanity Mirror to provide a cohesive bold, and neutral look.
6. Exteriors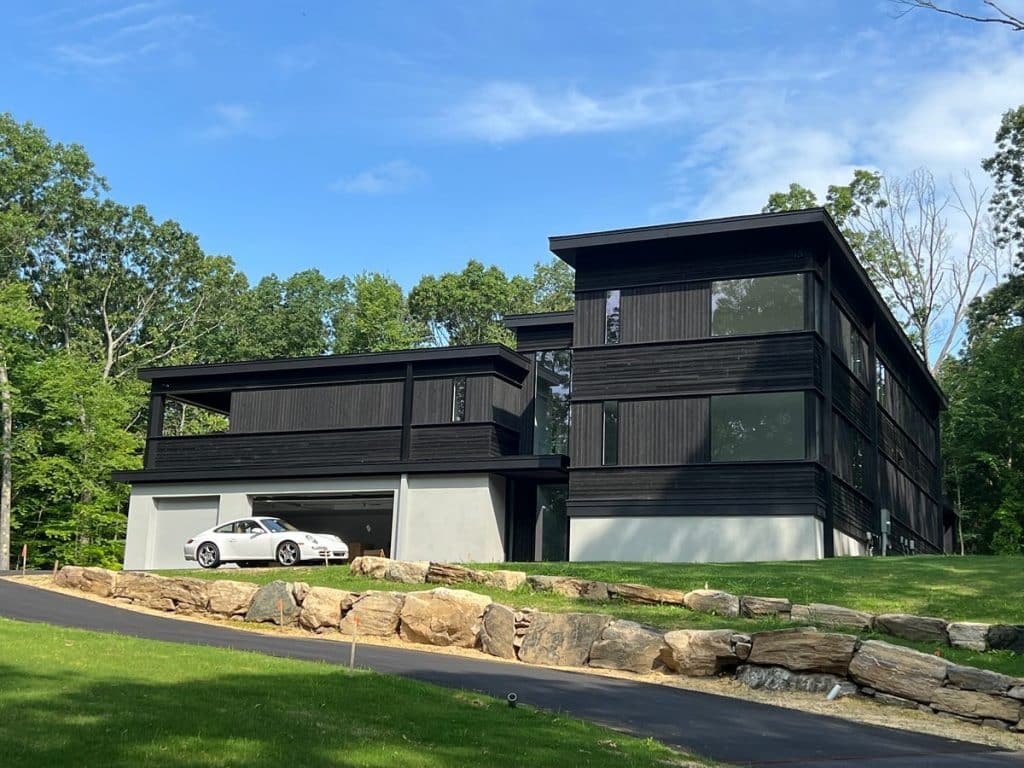 Want to stand out in your neighborhood? Soot benjamin moore is a perfect and unique one. The hue's elegance and allure will surely leave a lasting impression on everyone who passes by. Think of a rich and velvety blue that adds drama and depth to your home; that's what bm soot provides. Irrespective of modern or traditional, the glossy look enhances the vibrancy that captivates attention, like a primerunveiling the underlying charm.
During the day, the greyish-blue tone shines brightly, creating a calm and serene atmosphere around, making your home look airy and spacious. In contrast, at night, the hue's deep and mysterious tone protrudes out, adding an extra touch of smoothness that reflects the surrounding lights. In short, when applied to exteriors, soot's elegance, look, and beauty will make your home the town's talk.
Conclusion
Wrapping up, soot benjamin moore is an end to your exhaustive search for 'unique color.' This refined and clean black hue with greyish-blue undertones is a timeless choice that adds elegance and adds versatility to your space.
Benjamin Moore Soot creates a captivating atmosphere, whether it's in your living, bedroom, kitchen, or dining area. Its ability to adapt to changing light conditions makes it a standout choice for any room. To utilize the hue to its fullest charm, consider pairing it with neutral furniture pieces and light shades that complement soot. For accent walls, choose colors like Misted Green or Carolina Gull.
Overall with BM Soot, you can achieve a bold, modern, and sophisticated look that leaves a lasting impression. So what are you waiting for? Buck up, and let soot transform your space into a captivating palace.
Which pair did you like the most, and what did you choose for your space? Comment down below!
Frequently Asked Questions
What Undertones Does Soot Benjamin Moore Have?
BM Soot has a grayish-blue undertone that protrudes its fullest charm when exposed to light. Otherwise, it looks more like a gray-black color that appears bold and vibrant. Further, the versatile hue adds a touch of sophistication and cleanliness to any space it adorns.
Which Color is Lighter than Benjamin Moore Soot?
Benjamin Moore Blue Note is a lighter shade than soot. Its LRV is near about 9 with navy undertones. Visually both colors appear almost similar when exposed to light. However, soot has a subtle depth and richness, exuding a sense of timeless look, separating it from the lighter blue note shade.