If you already own a hardwood floor, then you already know that it is no easy thing to maintain it. Minor scratches and dents are usual and, eventually, spoil the look of the hardwood floor. The hardwood floor only enhances your home's aesthetics if it is spotless and clean, and keeping it that way is difficult. If you have babies or pets at home, then we are sure you see a new scratch or dent every now and then.
Then comes deeper scratches and dents caused by the moving of furniture, and these are the dents that make the hardwood floor uneven and ugly. So are you also tired of maintaining your hardwood floor? Well, worry no more; we are here to help you repair hardwood floors easily and without any hassles.
Easiest Hardwood Floor Scratch Repair Tips
1. Top Layer Scratches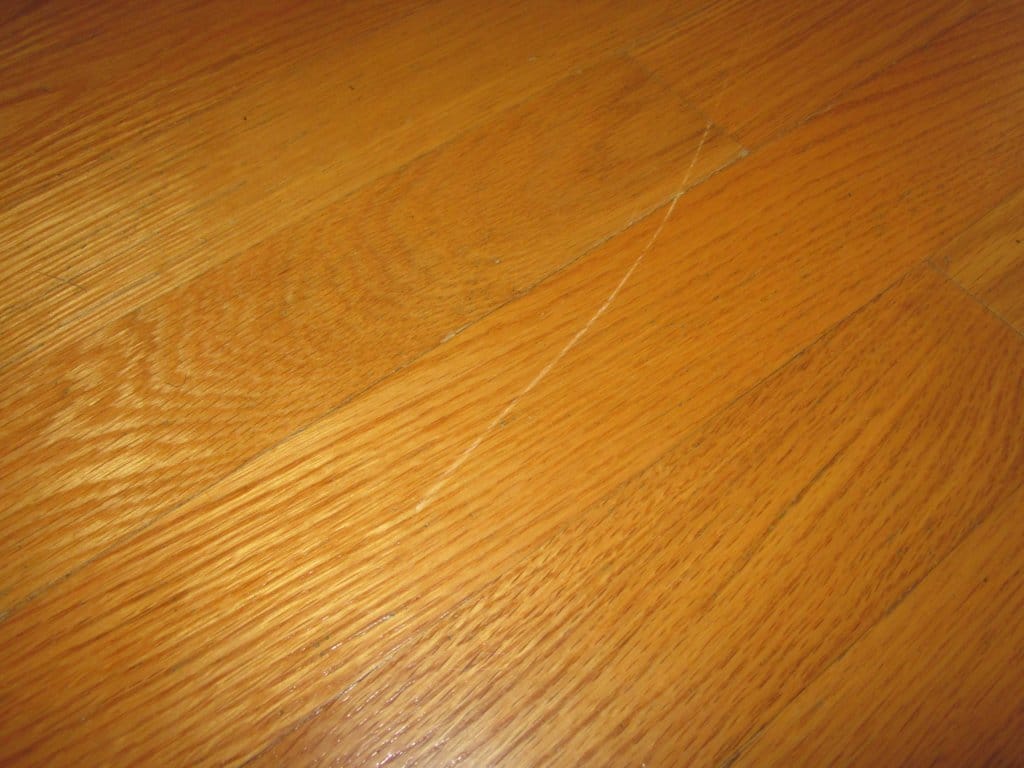 For scratches that affect the finish of your floor, you can use a walnut to rub it, and it can get fixed in no time. These scratches are the ones that happen easily and can affect the look and feel of your hardwood floor. These scratches also make the surface of your floor very rough. The oils from the walnut fill up the scratches on the hardwood floor, which makes it smooth again. If you do not want to rub walnut, another hack is using coconut oil on the scratch.
Fill the scratch with a light amount of Coconut Oil and later wipe off the excess oil to make the floor smooth again. You can also use Apple Cider Vinegar and Olive Oil for the same, and it will also solve your purpose. Top Layer scratches should be fixed immediately before they get deeper and make the process longer for you, so if you spot a light scratch on your hardwood floor, then you should follow the above instructions immediately to fix it.
2. Minor Scratches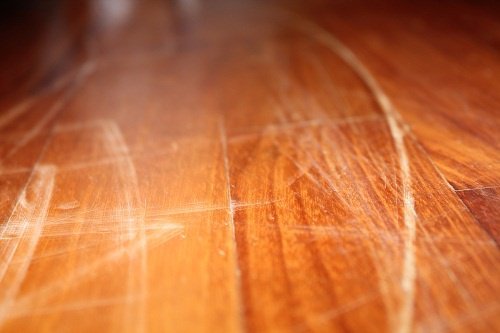 Minor scratches are the ones that penetrate the top coat or layer of the hardwood floor and affect the main surface of the wood. You can use a Magic Eraser for the same, and it will get the job done. However, a magic eraser can strip off the layer of the top wood, making it look very rough, so it is recommended to use it very gently and cautiously. You should also avoid using it too much if you have used it previous times before.
If not opting for a magic eraser, you can choose a marker or Blending Pencil, which are the easiest and quickest ways of covering the scratches. If you do not want to hide the scratches and get a new premium finish again, we would recommend that you get a new coat on top to get a new finish again. This process might take a longer amount of time and cost more, but it will give you that "new" feeling again.
3. Deep Scratches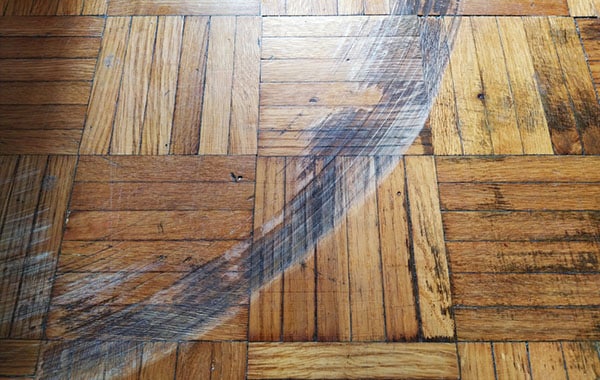 Deep Scratches are deep scratches that are easily visible and require you to take action on them immediately. These scratches can be caused over time and rough usage, like dragging heavy items on top of the floor for longer periods of time. Wood filler is your best choice for this if you are not planning to change the entire wood paneling. Use Wood Fillers to fill the scratches, and further, use a Stain Pen to match the color of the scratched area to match with the rest of the hardwood floor.
This is the cheapest and quickest option you can opt for if you have quite a number of deep scratches on your hardwood floor. If you are not willing to self-repair the hardwood floor, you can always opt for switching to new panels for your floor; this process can take a lot of time and cost a lot more than repairing the floor. You might also need to hire professionals for this process. DIY repair might be the best option for you to save money and time.
How to Maintain Hardwood Floors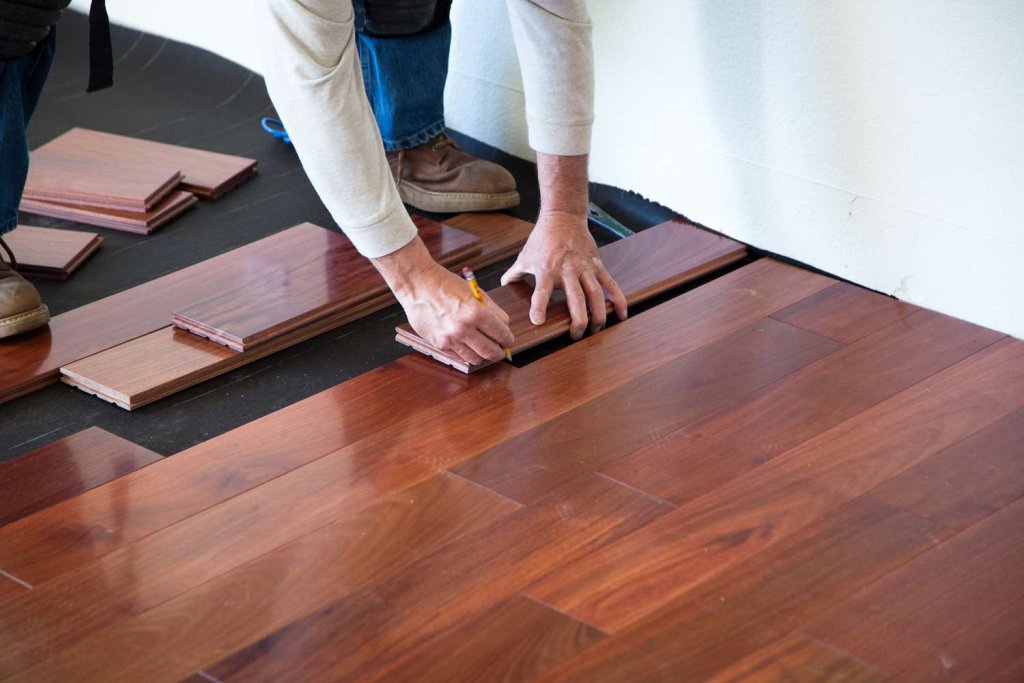 Having a Hardwood Floor comes with its own challenges, without a doubt! Scratches are just one of the issues that you might face with your hardwood floor. Deeper dents, water damage, and finish coming off are also issues that many people face.
For deeper dents/scratches, you would have to Sand your floor till it is leveled, but then you will face an issue of the repaired part looking different than the rest of the smooth finished floor. The purpose of a hardwood floor is to give a nice aesthetic to your home interior, so you will have to maintain uniformity. In case of water damage, you will have to change the paneling completely, as water and wood go well together.
To best maintain your hardwood floor, it is recommended that you do not drag heavy items on top of the surface. Instead, you should lift and carry the items to avoid the wood being damaged. You should also carefully select your cleaning products and compounds which do not harm the hardwood floor. You should use carpets or rugs if you have to keep heavy items like furniture on top to avoid scratches on the floor.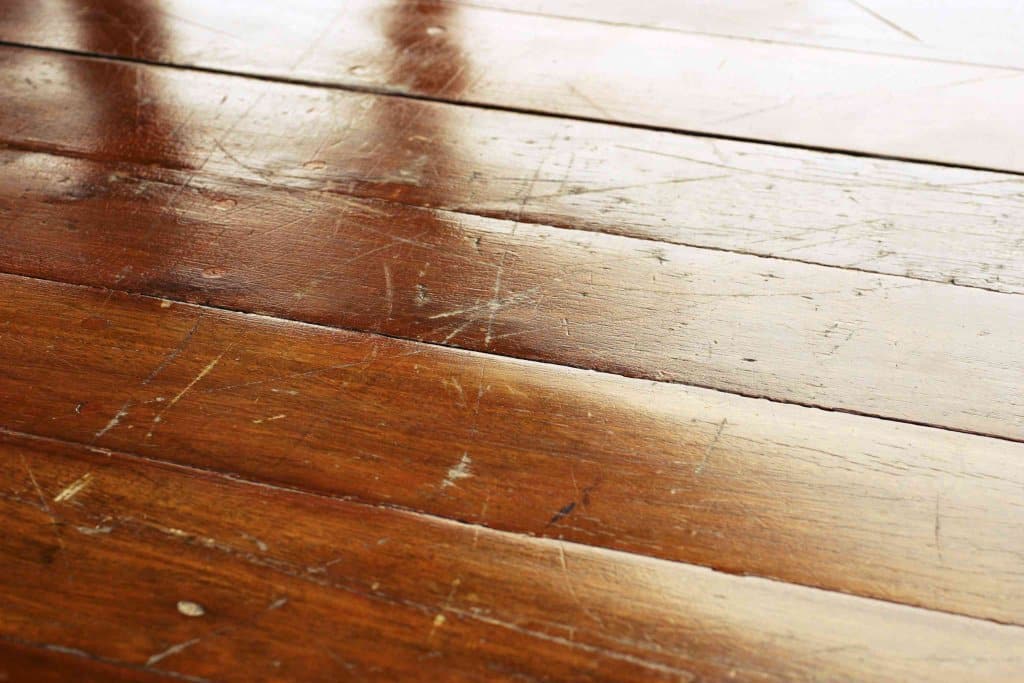 You should also frequently use Coating Products to maintain the shine and finish of your hardwood floor. When you do scratch repairs, it is recommended to use stain pens and correctly balance the color of the repaired area with the rest of the floor so the overall look is not spoiled.
If you are looking for more of a wood finish than an actual hardwood floor, you can look into a variety of Tiles that are available these days, and they come in a wooden finish. So even though it might look like a hardwood floor, it will actually be a tile. Using tiles comes with its own benefits as well.
You can also look into hardwood floor repair kits which are easily available on Amazon at a very nominal price. These kits have almost everything that you might need to repair a hardwood floor, and it also contains most of the colors which are commonly used by people, so you do not have to worry about finishing your floor after you are done with the repairing process.
Wood is affected by changes in humidity, which can cause it to expand or contract. Maintain a consistent indoor humidity level between 35% and 55% to prevent excessive movement of the wood. Use a Humidifier during dry seasons and a Dehumidifier during humid seasons if necessary. This will ensure that the overall quality and finish of your hardwood floor is not damaged over time.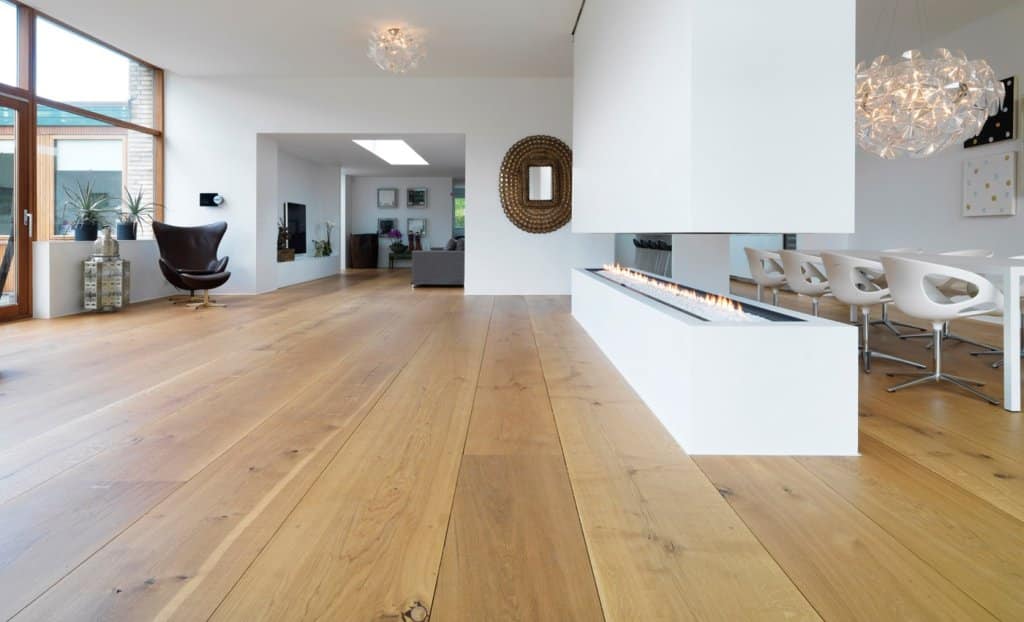 Excessive exposure to sunlight can cause hardwood floors to fade or discolor over time. Use curtains, blinds, or UV-Protective Films on windows to minimize direct sunlight. Rotate rugs and furniture periodically to ensure even exposure to sunlight. This is an important step that most people tend to miss out on, and later find that their hardwood floor's finish and color are fading.
Place doormats at entrances to trap dirt and grit that could scratch your hardwood floors. Felt Pads or furniture protectors should be attached to the legs of the furniture to prevent scratches when moving them. Avoid wearing high heels or shoes with cleats on hardwood floors. Basically, any sharp or uneven objects will spoil your hardwood floor over time.
Avoid using harsh chemicals, abrasive cleaners, or steam mops on hardwood floors, as they can damage the finish or even the wood itself. Instead, use a cleaner specifically formulated for hardwood floors or a mixture of mild soap and water. This will ensure that the quality of your hardwood floor is preserved for longer periods of time.
Wood and water are not great mixers, and it is very harmful to the wood. Similarly, hardwood floors are susceptible to water damage, so be cautious when cleaning them. Clean up spills immediately to prevent moisture from seeping into the wood.
Before choosing your hardwood floor, it is a good idea to speak with professionals and find out what kind of maintenance is required for the particular hardwood floor finish that you are planning to buy; this will help you to maintain your hardwood floor right after the installation.
Conclusion
As you can see, maintaining hardwood floors is not too difficult if done correctly and frequently. Your hardwood floor will only become a headache when you do not pay attention to lighter scratches, and they eventually turn into deep scratches. Lighter scratches are the ones that are the easiest and quickest ones to fix. So if you currently have light scratches on your hardwood floor, then follow the above-mentioned instructions and easily make your floor spotless and smooth again.
You should also choose your products correctly; cheaper products might spoil the shine and finish of your hardwood floor, so it is important to be aware of the same. These DIY tips can save you a lot of money eventually once you get the hang of how to repair your hardwood floors in no time. A Hardwood Repair Kit can help you repair hardwood floors quite easily.