If you feel adding more storage space for your kitchen is an expensive and time taking task, you haven't come across the DIY kitchen island ideas from Ikea. Isyour problem extending due to the fancy curvy shape of the kitchen, which makes it difficult to install storage? All your troubles come to an end with the finding of a set of perfect IKEA Kitchen Island.
DIY Kitchen Island is the answer to all of your dilemmas that save you from the hassle of less serving space for the guests or storage space for fresh veggies. They offer incredibly functional features that will make you love the routine work and consist of additional countertop space, besides providing an option for a DIY breakfast area.
IKEA Kitchen Island utilities are easy to arrange even in the most difficult places since it offers varieties of shapes and sizes. In this article,we have curated a list of 21 such kitchen island ideas by IKEA that not just serve the purpose of your inventory but rather help in enhancing the overall ambiance of your cooking area.
1. IKEA Dual Purpose Island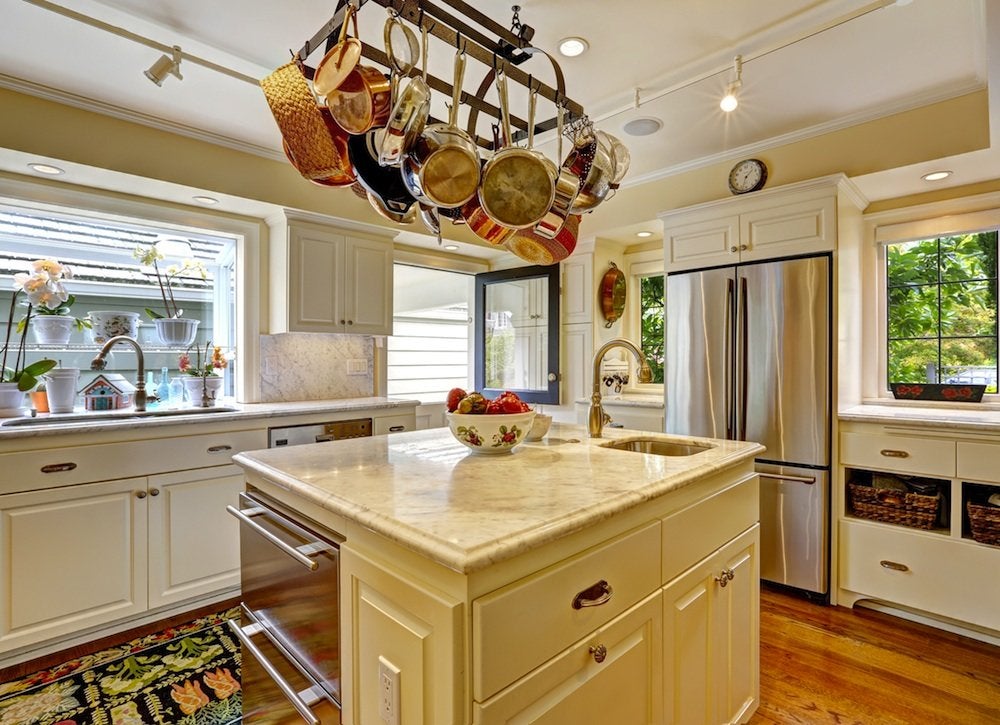 This multipurpose kitchen island can be used to have your meal with an overhead space allowing you to hang the basic kitchen utensils and other necessities. The rustic wooden rack gives away a vintage feeling to dining with oak texture. It complements to be the perfect meeting point of your home with a robust workspace, while the overhead shelf adds more storage space for pressure cookers. You can also install side hooks.
2. Base Cabinet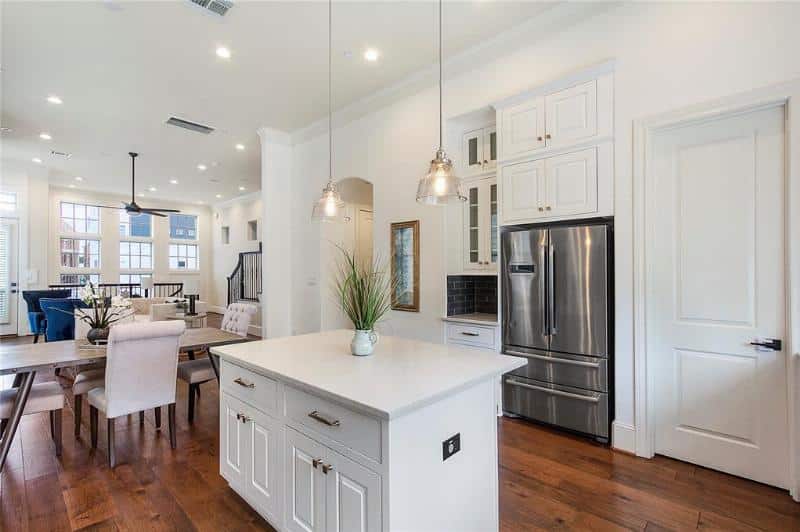 The base cabinet gives you endless possibilities to store your kitchen appliances and utensils. This rolling kitchen cart on wheels with a cabinet is a safe space. It gives a warm and crafted look to the overall area. Cabinets in warm hues or white shades make the place look more young and fresh. Think of all the clutter when unannounced guests arrive! Where do you hide all the mess? The base cabinet can save in such times.
HOOBRO Kitchen Island with Power Outlet, Kitchen Storage Island with Spice Rack and Drawer, Rolling Kitchen Cart on Wheels, for Home, Kitchen and Dining Room, White WT82UZD01G1
Kitchen Cabinet with Charging Station: This kitchen island with a 26"L x 15"W island top offers you the additional space for your delicious meals. Your microwave oven or baking oven can find the right place to stay and the power strip including 3 sockets and a 59" long cord facilitates your free charging of various kitchen appliances
Simple yet Elegant: The noble white body of this kitchen island gives you the special aesthetic experience while the graceful shape foils the warm style of your kitchen. Partition design and sufficient storage space solidify your pursuit of exquisiteness by protecting your and your family's daily meals and then changing your ordinary life
More Space for Storage: The upper drawer of this kitchen island is 22.7"L x 9.7"W x 4.8"H in size for simple organization of knives, forks and other cutlery. The adjustable shelf in the lower double-door storage cabinet can be installed in 3 heights to store kitchenware like bowls and dishes, cookware or toasters. The 3-tier side spice rack with rails is ideal for your spice bottles
Rolling Kitchen Island: Four 360 degree rotating wheels enable this kitchen cart to move smoothly or stand stationary with 2 lockable casters, which allows you to decide the placement without space limit. Upon the diagonal assembly of 2 wheels with brakes, a gentle lock can fix this kitchen island firmly
Solid and Easy-to-Clean Materials: This kitchen cart is made of quality particleboard, MDF and strong metal, featuring firm structure and strong bearing ability up to 55 lb. The smooth finish eases your daily cleaning. Only a rag is needed for wiping off the dust and light stains
3. Mesh Cart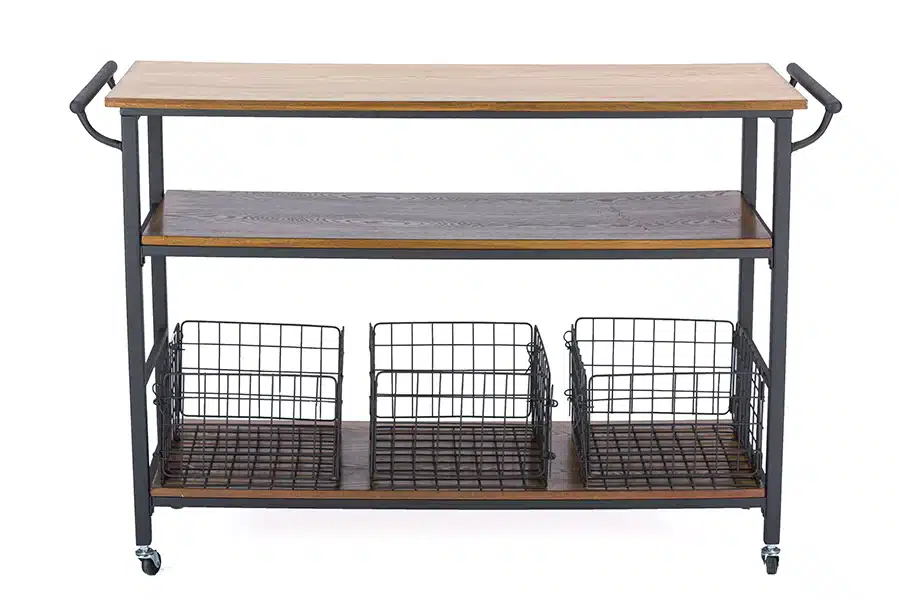 The mesh utility cart is perfect for holding fresh veggies that require breathing rather than being stored away in refrigerator baskets. This DIY Kitchen Island idea not only gives more storage space but also can be easily carried to the hallway, living, or dining area, which makes carrying things easy. The Ikea mesh baskets are easy to assemble.
Kitchen Storage Cart on Wheels 4 Tier Rolling Storage Cart with Mesh Wire Basket and Handle Utility Storage Trolley Serving Cart with Wooden Tabletop for Small Space Dining Room Bathroom Rutic Brown
【Basket & Shelf Storage】 The kitchen storage cart includes drawer-type metal baskets and shelves storage. The ventilated iron mesh basket can store vegetables and fruits separately, and the shelf can store pans, dishes, seasoning bottles, cans, etc., where you need things. The basket has a 3.94" high rim to prevent items from falling.
【360° Rotating Lockable Wheels & Detachable Mesh Basket】You can easily move this 4-tier rolling storage cart to any place in your home by holding the handle, even when fully loaded. Just lock 2 of the locking wheels to stop rolling. You can remove the hollow wire mesh drawer to wash vegetables and fruits.
【Strong Structure & Easy Assembly】 The kitchen cart with mesh wire basket is composed of sturdy metal brackets, which are welded firmly. The tabletop holds 50 pounds, and each metal basket holds 11 pounds. Illustrated installation instructions are included in the package for easy assembly.
【Space Saving & Multipurpose】 The utility storage trolley has a compact size: 19.5*12.2*35.4in, which can provide additional storage space for the kitchen, bedroom, bathroom, etc. It can be used as a pantry cart, kitchen cart, craft cart, nursing cart, and bathroom cart.
【Our Service】 YBING is committed to providing high-quality household products to make your home warmer and more well-organized. If you have any questions about this 4-tier mesh wire baskets rolling cart, feel free to contact us by email, and we will give you a satisfactory answer.
4. Kitchen Island with Ample Storage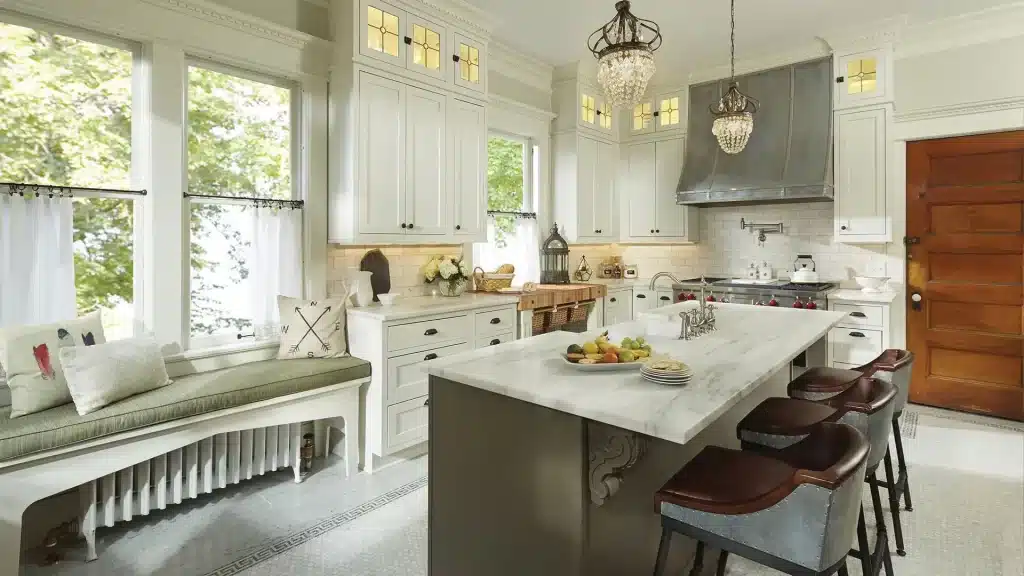 This DIY Kitchen Island here comes with ample storage space to keep containers and jars, and other cooking necessities. It also comes with an ideal workspace for you and your partner to cook together. The off-white color, with the combination of the oak surface, is perfect for a craftsman-style house. You can choose from a variety of options.
ChooChoo Rolling Kitchen Cart, Portable Kitchen Island Wood Top Kitchen Trolley with Drawers and Two-Tier Open Shelf, Towel Rack, White
【Sturdy Construction and Durable】The mobile kitchen island is made of superior rubber wood surface and MDF materials which maintain long-lasting and solid. The surface of the kitchen island drawers is also processed with an exquisite powder finish which effectively prevents moisture.
【Two-tier Open Shelf 】The kitchen island has a spacious drawer and two-tier open shelf to provide enough space to store supplies and put your wine, plates, food, etc.
【Mobile & Towel rack】The mobile kitchen island is equipped with four flexible casters, so you can easy to move the kitchen carts on wheels which will not wear out the floor. Towel rack can not only hang towels or tools but also serve as a handle to help you easily move the kitchen trolley.
【Guide For Assembly】Detailed instructions will guide the assembly step by step, all parts and accessories are numbered and easy to distinguish.
【Dimension & Service】Overall Size:37.4"(L) x 19.7"(W) x 35.6"(H); If you have any after-sales problems, please contact us, we will serve you wholeheartedly.
5. Free Stand Table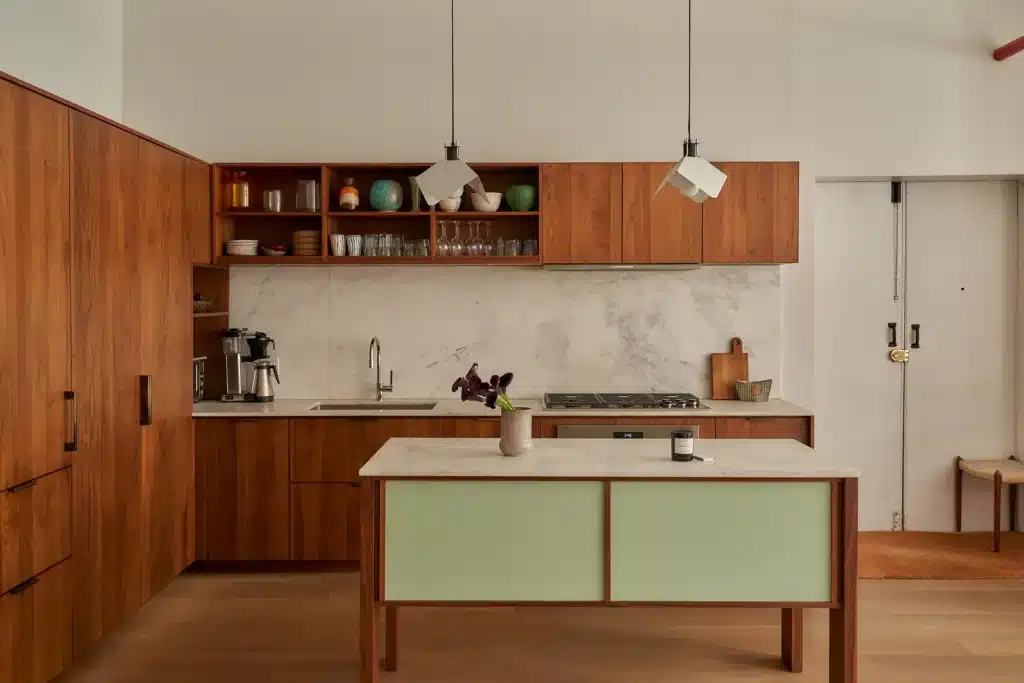 The easy-to-assemble DIY Kitchen Island has an additional storage space in the form of drawers where the kitchen bills can be stored or little things like the spoons and forks to declutter the counter area. It is freestanding and easily accessible from all four sides. In times of rush, all the members can work together on the Ikea free-stand table.
6. Cyclysio Rack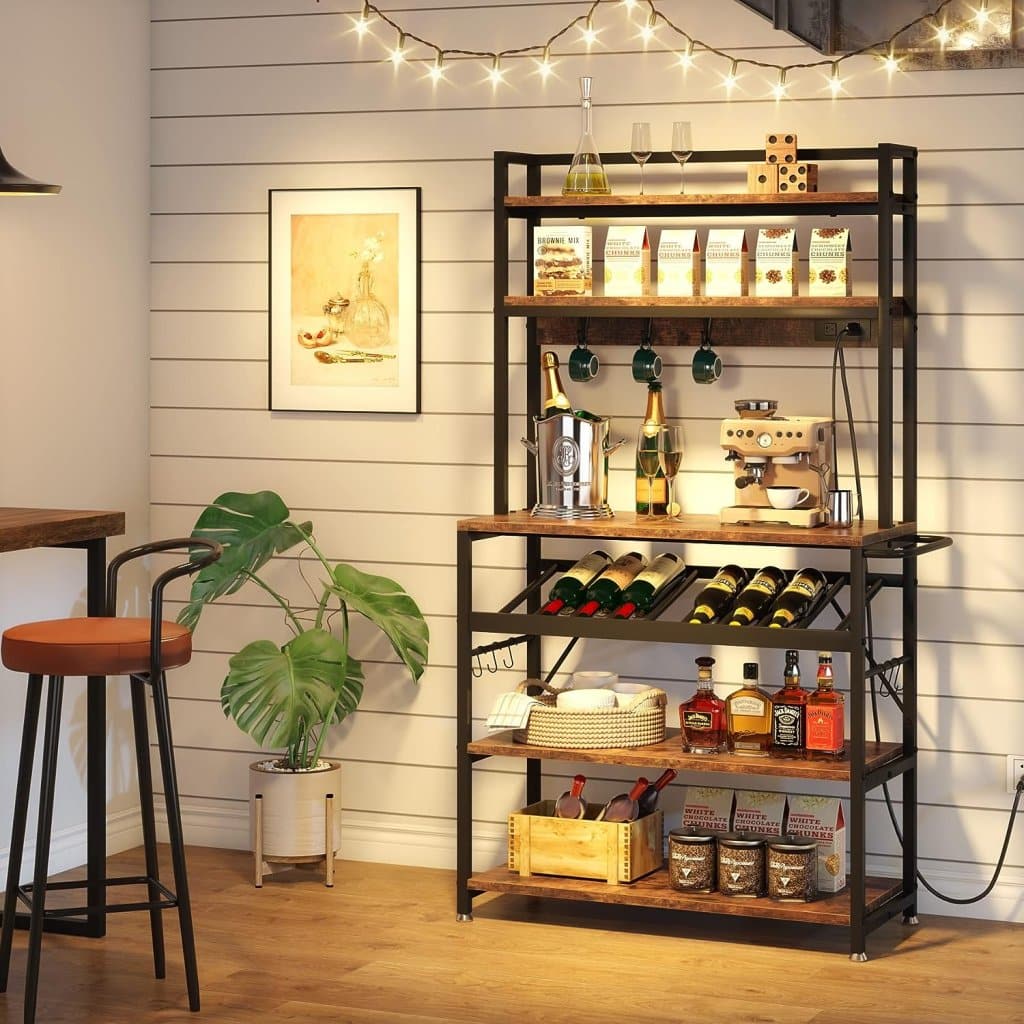 Get your hands on the beautiful 6-tier coffee bar station, which includes a special wine rack. The tall kitchen stand is an absolute DIY Kitchen Island stunner to store a variety of things and make the place look clean and tidy. The hutch with a kitchen baker can even fit a 65.2-inch microwave. Anything to everything can be stored in this huge station.
Sale
Cyclysio Bakers Rack with Power Outlet, 65.2 Inch Microwave Stands, 6 Tier Coffee Bar Station with Wine Rack, Lager Kitchen Baker Rack with Storage and 8 Hooks, Tall Kitchen Stand with Hutch, Brown
Kitchen Bakers Rack with Power Outlets: No need to find extra power strips anymore, Cyclysio coffee bar is built in 2 USB charging ports and 4 outlets for you which provides unparalleled convenience for you. You can easily use your coffee makers, microwave, and bakers rack at the same time
Extra Ample Space for You: Our 6 tier large baker's rack offers a Lager space for storing a variety of everyday essentials. This microwave stands obviously can maximize your limited space, You can put your bread rack, coffee maker, or microwave on it, extra wine holder allows you to store up to 10 bottles of wine, and make your kitchen clean and tidy
Multipurpose Kitchen Hutch: Cyclysio coffee bar cabinet is a great choice to be your bakers rack, microwave stand, coffee bar cabinet, kitchen storage shelf, and wine rack table. The elegant and exquisite appearance is suitable for most places. You will never be disappointed in it
Sturdy and Durable: Crafted from high-quality MDF wood board and sturdy metal frame, which ensures the stability of the microwave stand, The large shelf can hold up to 150lbs, and the small shelves can hold up to 60lbs. The safety wall attachment kit provides excellent safety. It can be used for many years
Easy to assemble: Come with all necessary accessories and clear instructions, all the pieces are numbered, and you can easily get a large bakers rack with hutch in 30 minutes by yourself
7. Wire Basket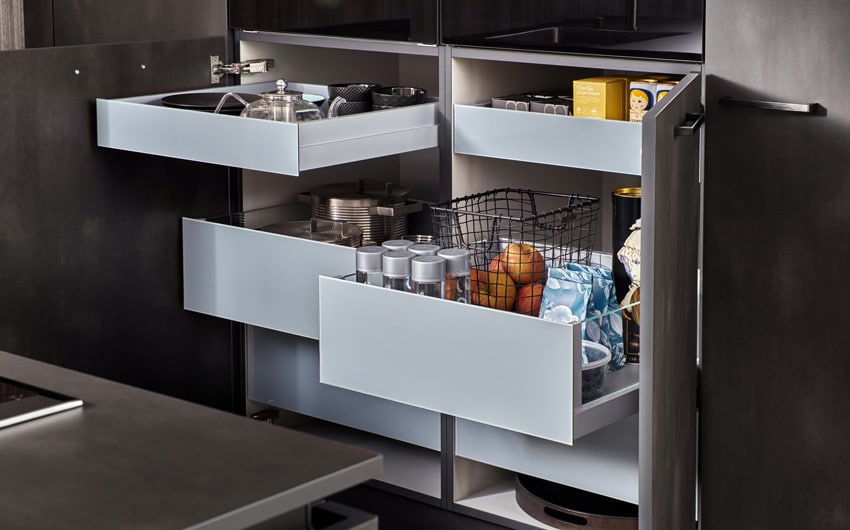 'On the go' DIY Kitchen Island with wire basket and microwave cabinet comes with wheels. Carry it anywhere. Store your materials and hang the cookers and pots on the side hooks. It is easy to assemble and use and can be painted in the color of your own choice. Wire baskets make storing utensils a piece of cake.
8. Slide Out Storage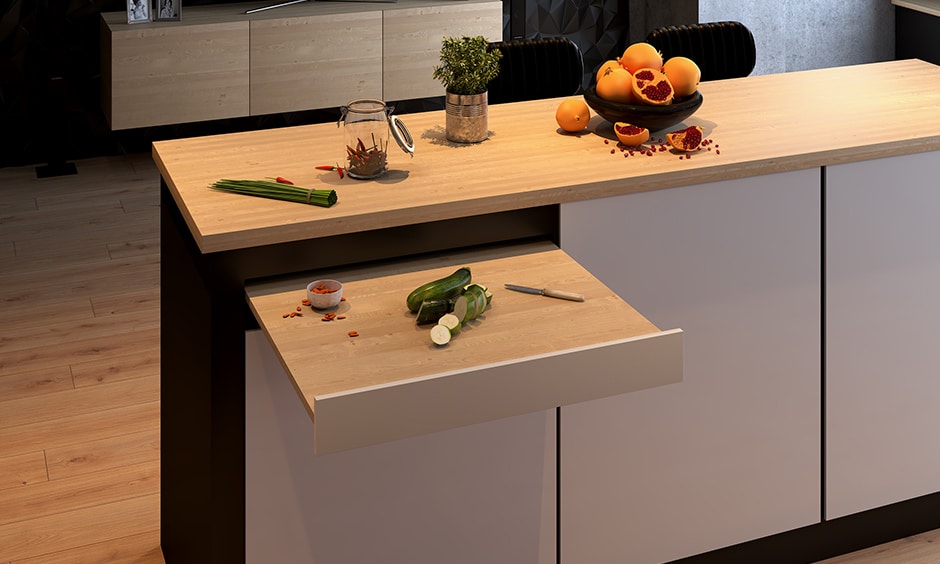 For narrow places, a trolley DIY kitchen island with slim slide-out storage spaceis a must to have. The handle at the end makes it easy to slide out the storage space and fill it with utensils and frying pans. The countertop can be customized as per the kitchen countertop not to reveal the hack, or you can use contrasting colors and textures.
Sale
TEAMIX 4 Tier White Slim Storage Cart with Handle, Slide Out Storage Rolling Utility Cart Mobile Shelving Unit Organizer Trolley for Small Spaces Kitchen Laundry Narrow Places
【Narrow Spaces Storage Design】This 4-tier storage cart is 5.5 inches wide and has plenty of storage space. It has 4 smooth wheels and 1 convenient handle. Can be used in closets, kitchens, bathrooms, garages, laundry rooms, offices, or washing machines and dryers.
【Practical 4-tier Storage Cart】 The height of each layer is ergonomically designed - items of different heights can be well stored, and items with a low frequency of use can be placed from top to bottom, thoughtful design.
【Safety Baffle Design】 Each layer has a baffle design on the front and back to prevent items from falling. There is a gap between the board, which is convenient for cleaning, does not accumulate dust, and is more hygienic.
【Size & Color】15.7D x 5.5W x 31.5H inch / Color: White with Brown Top. Nice Gift for Mothers Day
【Easy to Assemble】 We provide assembly instruction. The components and tools are well organized and packaged. You can assembly them in few mins easily.
9. Slim Pantry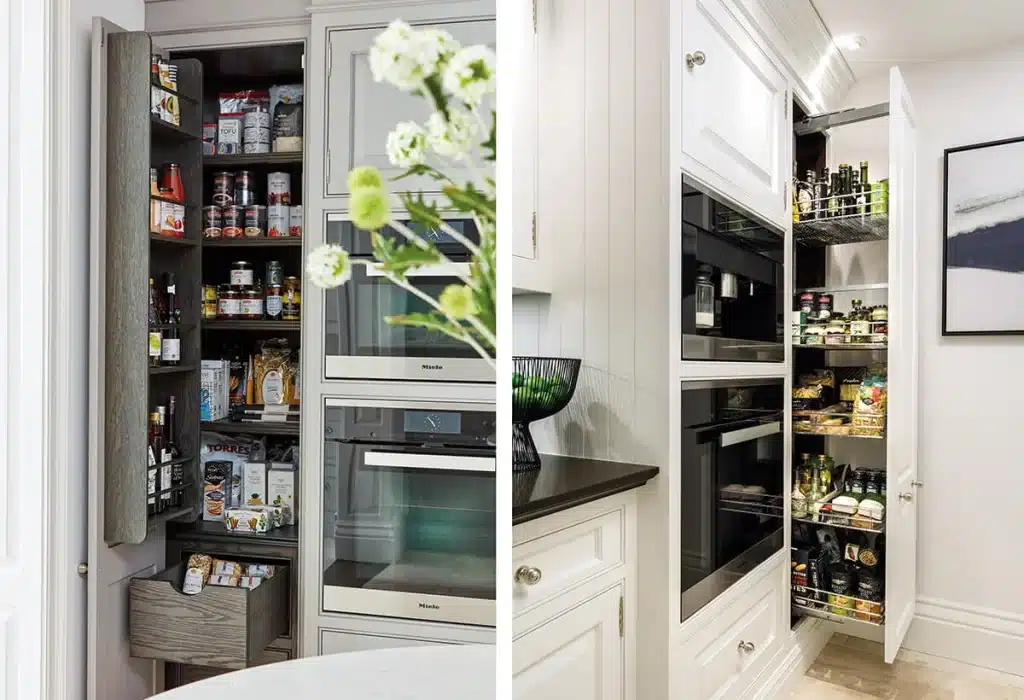 The tiered shelf slim rolling pantry is an easy DIY kitchen island to store the appliances and gadgets like a toaster. While you can use it in simple white color, it can also be painted for an elegant design for the kitchen space. All the meal boxes belong on those shelves. Since it does not occupy much space, it can be placed on narrow edges of the kitchen as well.
10. Countertop and Trash Can Holder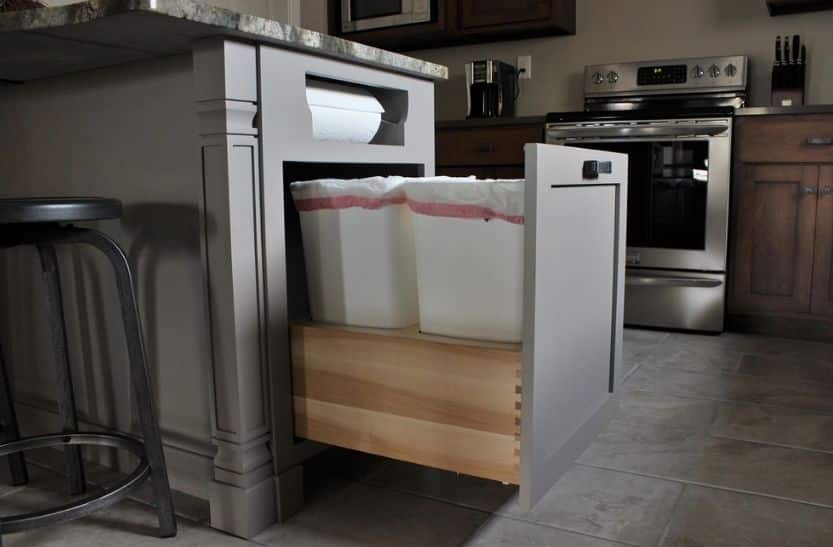 The DIY kitchen island with countertop comes along with a trash can area, which keeps the kitchen clean. A kitchen needs a proper waste disposal system for all the chopped-out vegetable waste. Chop the vegetables on the countertop and put the trash underneath. The foodies can empty the munchies packet and do away with the dirty easily. Isn't it so convenient?
SpaceMaster Freestanding Microwave Kitchen Cart with Trash Can Holder and Bamboo Cutting Board, 16.5" Lx20.3 Wx40 H, White
Compact SpaceMaster Space Saving Design: The All In One Kitchen Cart Measures 16"L x 20.3"W x 40"H and Features 1 Sliding Drawer, 1 Trash Can Holder and Removable Genuine Bamboo Cutting Board. The Kitchen Cart Arrives with Assembly Required.
Keep Trash Out Of Sight: The Garbage Can Holder Can Accommodate Trash Cans Up To 15.2" x 11"S x 19.9"H. The Unique Compact Design Effortlessly Pulls Open and Let's You Keep Your Waste Basket Our of Sight and Out of Mind. The Wastebasket is Not Included.
Increased Counter Space: The Top of The Kitchen Cart is Made with Genuine Bamboo and Provides Additional Counterspace for Storing Microwaves, Mixers, Blenders and Even Coffee Machines. This Kitchen Cart is Designed to Stay Sturdy and In Place.
An Extra Drawer Goes a Long Way: The Free Standing Kitchen Cart Features 1 Sliding Drawer for Extra Storage but Also Includes a Removeable Genuine Bamboo Cutting Board That Fits Nicely Onto the Drawers Top Providing Additional Cutting Space That Can Be Brought Straight to the Table.
Purchase with Confidence: Established in 2010, Corner Housewares Has Been Dedicated to Creating and Producing Innovative Furniture and Houseware Items of Excellent Quality at an Affordable Price. Our Products are Elegant Solutions and Are Designed to Make the Most of Your Space.
11. Stainless Steel Rolling Cart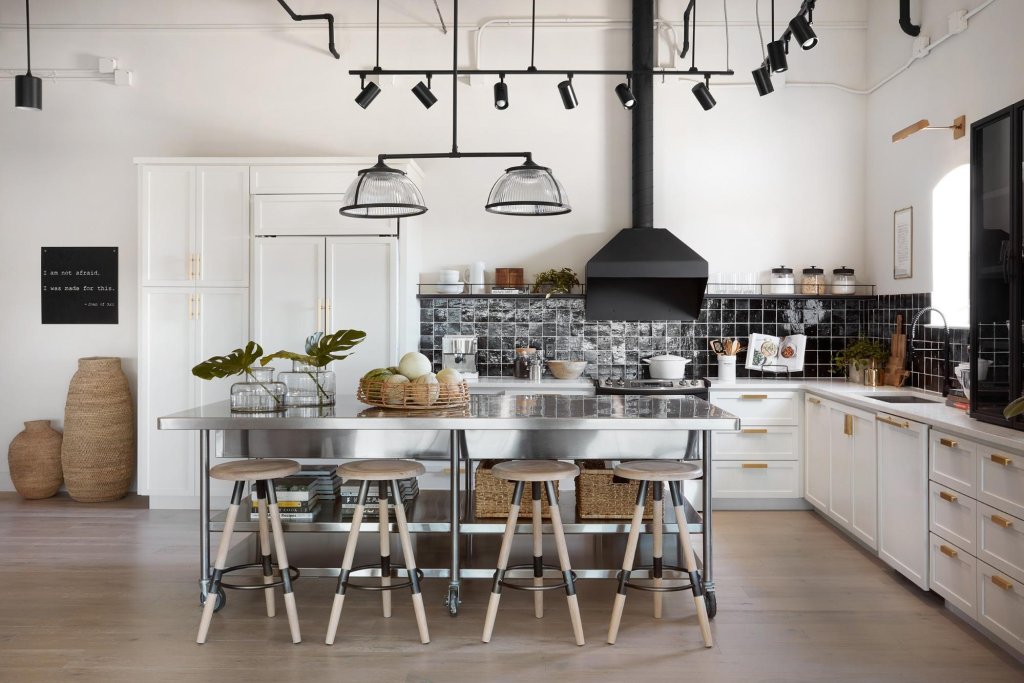 Contrary to the regular countertops we see often, the stainless steel countertop is more convenient to use since it can be cleaned easily. It is also more hygienic and durable. You can make it a DIY kitchen island by installing drawers and storage pull-out spaces to make the cart work more efficiently for you. It works great with modern functional kitchens since they are tough and resilient and perfectly complement the overall ambiance of your home's entire interior.
12. Power Cable Coffee Bar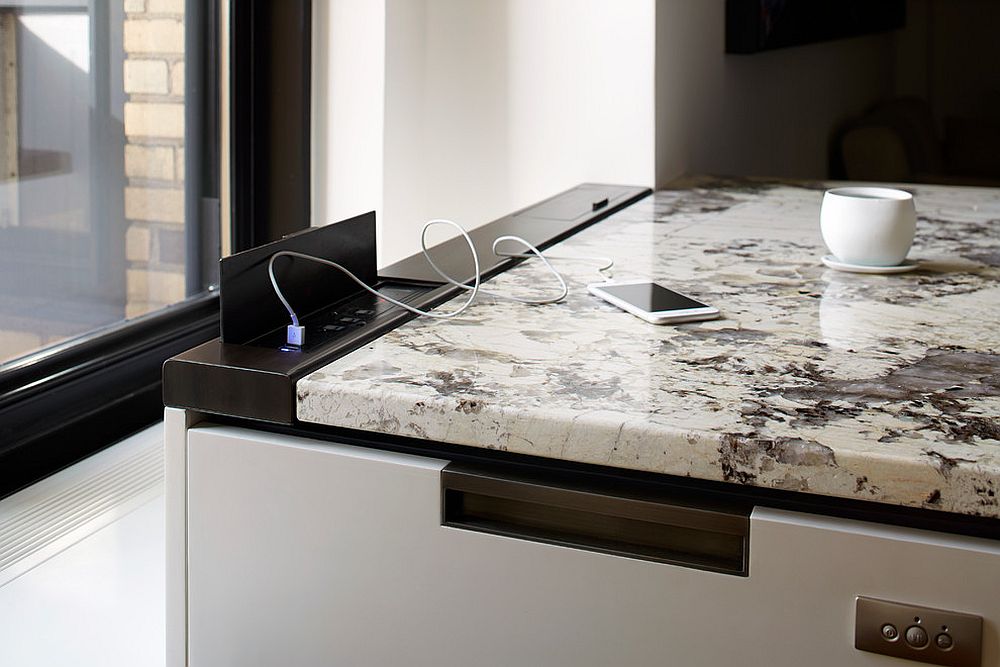 This DIY kitchen island serves the purpose of coffee lovers, along with other utilities, and is a go-to option. The table comes with a power cable to ease the coffee-making process. Just switch on the blender and relax without the hassle of looking for an electrical wire area. Additionally, you can place the coffee powder, coffee bag, coffee mug, and all other kitchen accessories either on the shelves or countertop or in the drawers.
13. IKEA Antique Buffet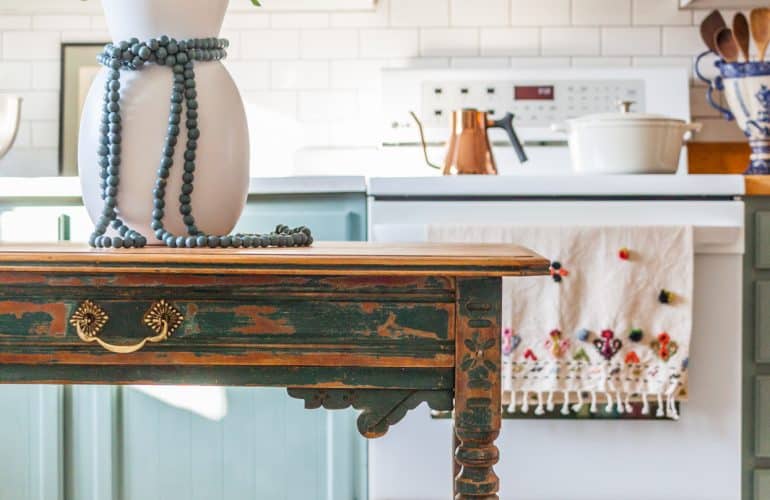 The antique buffet is a timeless piece of furniture that serves as a DIY kitchen island and helps you in storing the various products in your kitchen. For an open kitchen in a rustic house, it fits right in. The cabinet, racks, and drawers provide sufficient space to carry the various kitchen appliances. The countertop can be used for cooking.
HOOBRO Kitchen Island, Storage Cabinet with Drawer, Kitchen Cart with Spice and Towel Rack, Saving Space, Easy Assembly, for Living Room, Rustic Brown BF12ZD01
The Ideal Solution for Kitchen Storage: This island counter is equipped with drawers, cabinets, spice racks and 3 hooks, and the inner shelf of the cabinet can be adjusted, which allows you to place more tableware or food. The wide layout space of the countertop is also available for your use to keep the kitchen out of chaos
Exquisite Size: The size of the kitchen cart is 31.7 x 30 x 15.3 inches, which is a rare helper at home. It can be used as an island, baking rack, kitchen storage rack, spice rack, microwave oven rack and coffee station
Movable Kitchen Island: This island is equipped with 4 wheels (2 lockable). The kitchen cart can be placed anywhere in the house, and the side armrests can help you move the island more easily. Of course, the island can also be firmly locked in one position
A Work of Art: When you are in the kitchen, you will definitely be impressed by this baking rack. It is made of rustic brown elegant wooden boards and strong metal frames. This is what a piece of art looks like
HOOBRO Island counter is an excellent choice for your kitchen. It not only has a simple appearance, but also has excellent storage functions. Each partition can store the items needed in the kitchen to meet the storage needs of the kitchen and save kitchen space. You will love it!
14. Countertop with Sink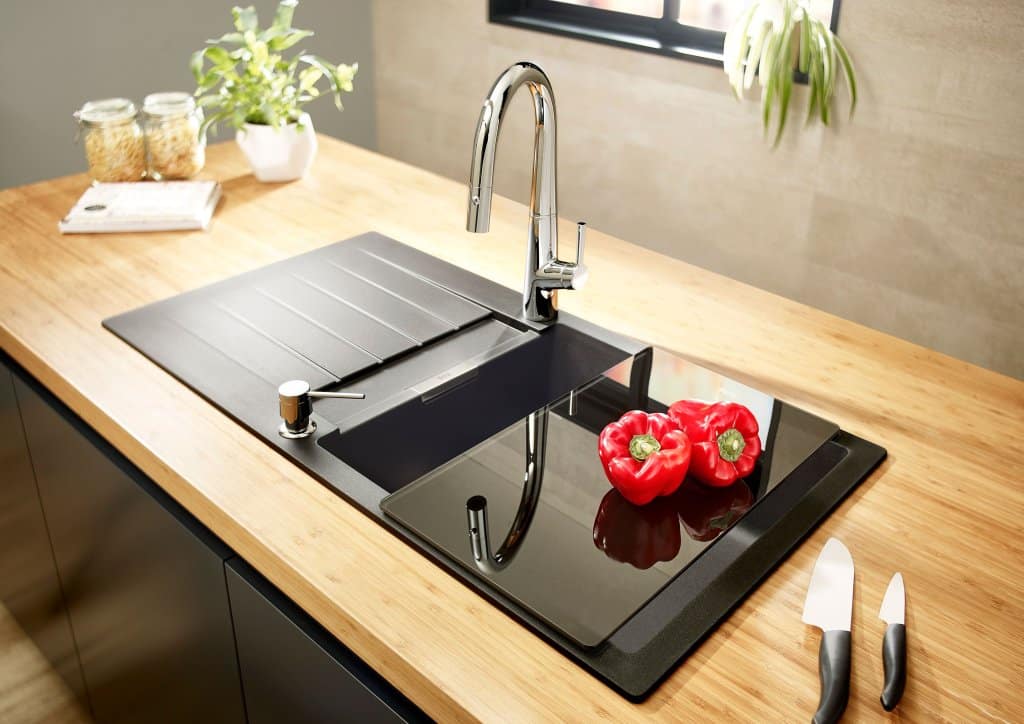 A large kitchen space deserves a large DIY kitchen island with a sink installed along with various storage insets. A countertop with a sink creates a healthy space for mess-free cooking. Beautifully decorate it with overhead light or/and chandelier. Place a flower vase to elevate the look of your kitchen. The sink in the kitchen table makes it easy to wash the fruits and veggies before serving, and also washing utensils remains no more a tedious task.
15. L-shaped Counter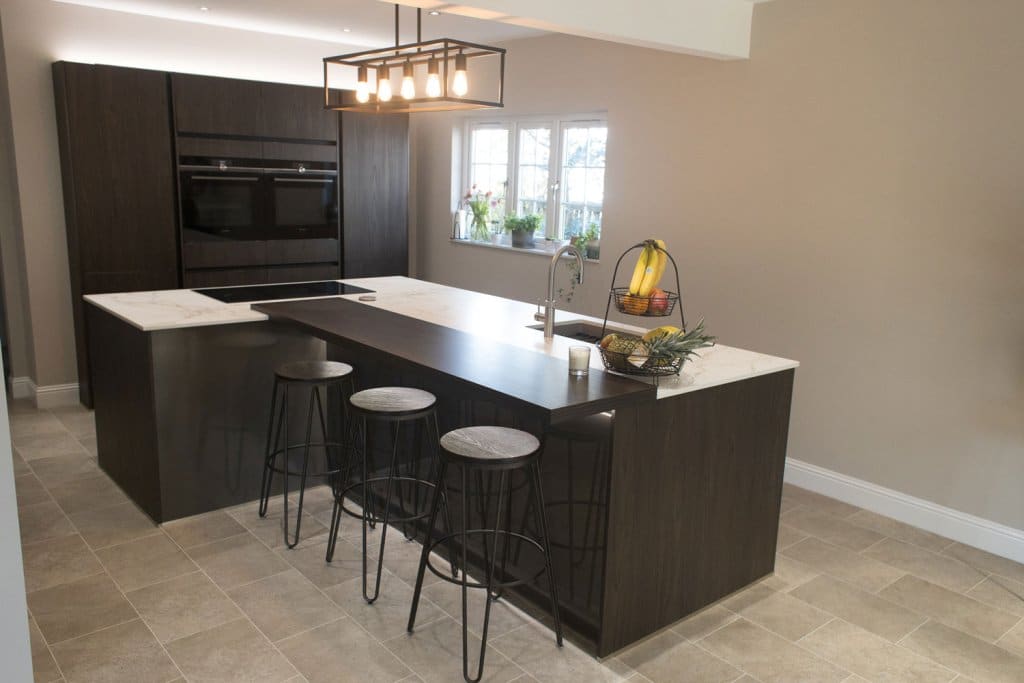 The L-shaped counter can be used in a kitchen with a cozy space. Along with acting as a bar counter and other storage space holder, it can cover the ugly nooks of the area and can be extended to form a breakfast bar for children in a rush for school. There are various ways to a DIY kitchen island in the form of an L-shaped bar.
Ameriwood Home London Hobby Contemporary Desk, White
Organize your home office, sewing room or crafting space with the Ameriwood Home London Hobby Desk
Neutral White finish on laminated hollow core, particleboard and MDF gives you a sturdy, long-lasting desk
Compact size fits in smaller rooms, but provides a generous amount of work space and storage
Complete your room with other items from Ameriwood Home (sold separately)
Two adults are recommended for proper assembly. Assembled dimensions: 58.6"h x 47.4"w x 26.4"d. Shipping weight is approximately 91.3 lbs
16. IKEA Counterparts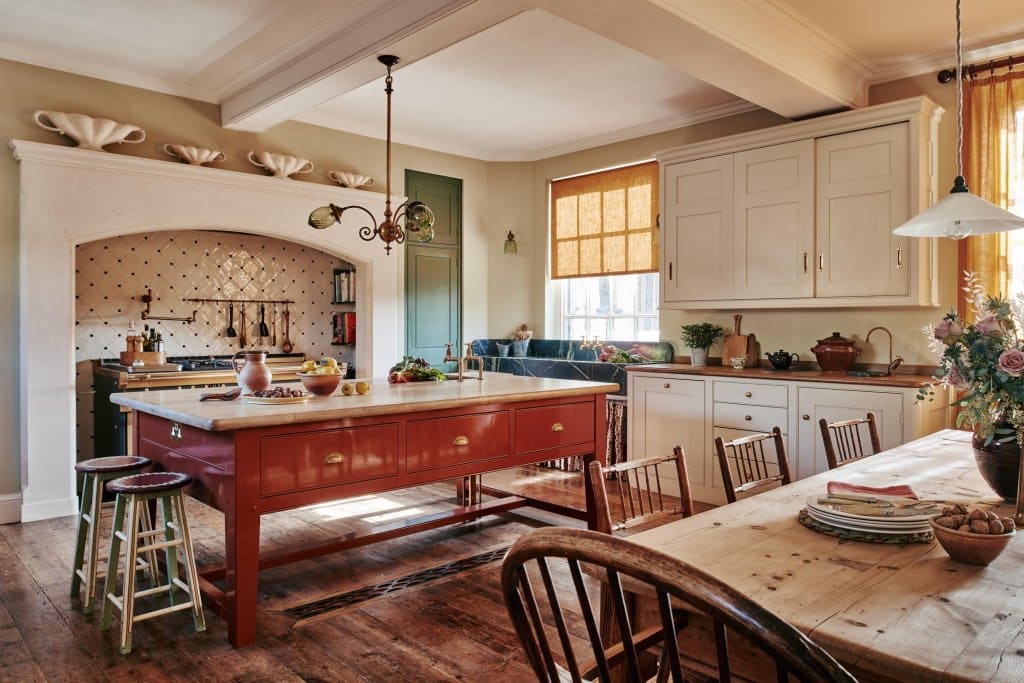 An old table can be curated into a beautiful DIY kitchen island. All you will need is the counterpart boxes from Ikea. Refurbish an old table with paint that complements your kitchen. Place the counterparts, and you are ready with your extra storage space in the kitchen. Upcycling the waste into a kitchen island is an incredible way to give your kitchen a fresh and breathing look.
17. Open Shelf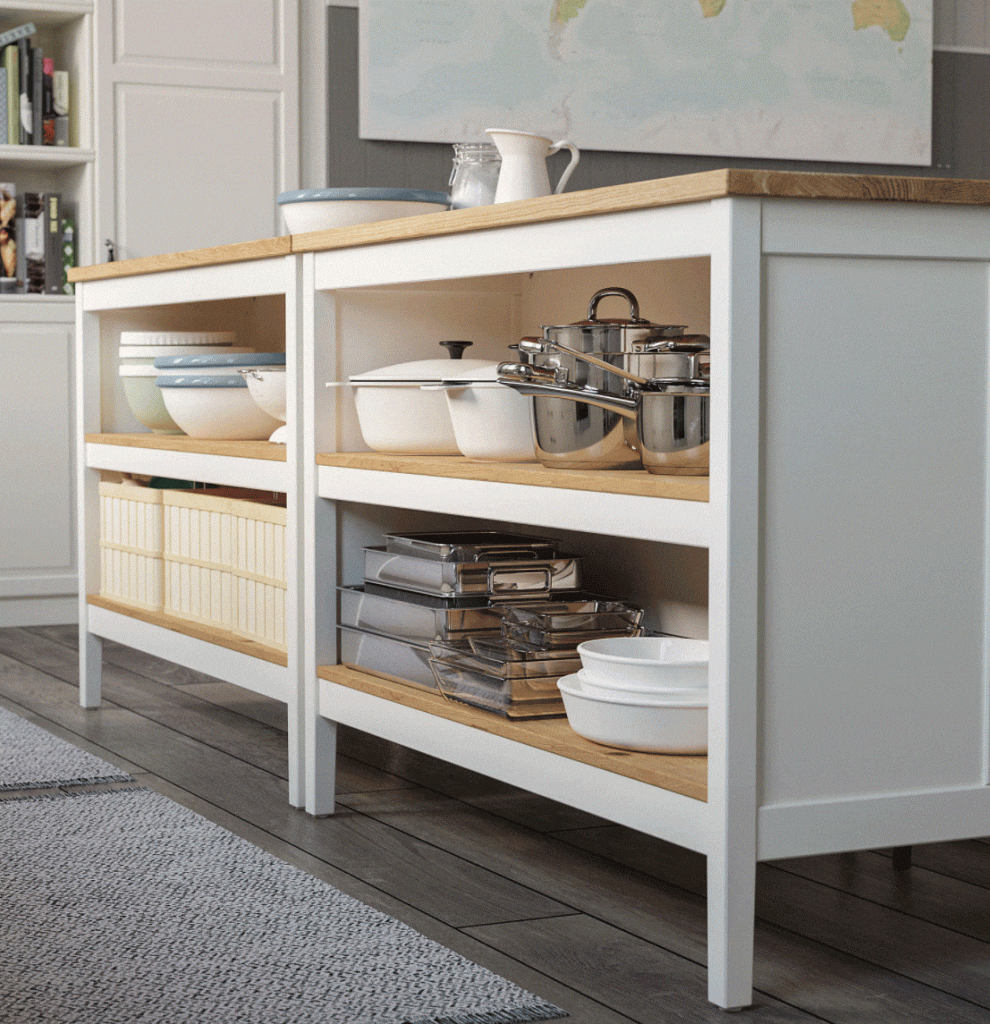 If you are not a fan of the bulky drawers and pull-out containers for storing kitchen appliances, use this amazing DIY kitchen island hack with open space. The open shelves are perfect for holding beverages and other jars that are appealing to the eyes. Get the materials from Ikea and sit down to build this easy storage space for your kitchen.
18. Island within Island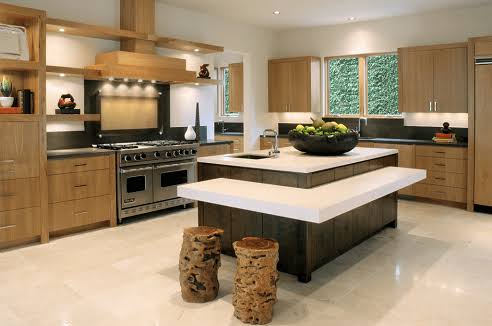 As crazy as it sounds, a DIY kitchen island within an Island space is a beautiful option for a less-spaced kitchen. Assemble a small bookshelf from Ikea under the open slab in the kitchen and add texture as you like. It can be used as an eating area along with a storage utility. You can complement the entire look with some incredibly crafted boxes that are readily available on e-commerce sites.
HUAGHLL Bread Box for Kitchen Countertop – Black Bread Container with Bamboo Cutting Board Lid – Metal Large bread storage container –Bread Boxes for Kitchen Counter - Bread Bin Holder Keeper (Black)
Keep Your Baked Goods Fresh: This bread box includes 13 ventilation holes to ensure long-lasting freshness for your favorite baked goods. The vents on the bread bin ensure the ideal air circulation and moisture regulation to prevent your bread from becoming stale.
Kitchen Organizer - Modern design bread box to store your muffins, bread, bagels, donuts and other snacks. It can also be used as a storage container for vegetables such as potatoes, onions and garlic.
2 in 1 Bamboo Cutting Board Lid: The bamboo wood lid serves a dual purpose as a cutting board for your bread and baked goods. This elegant and modern design is multi-functional - turn over the lid and slice your bread directly on the interior side of the lid for a convenient clean-up! The natural bamboo lid can also be used to serve appetizers, cheese, or charcuterie boards.
Large Capacity- The large size (13*7*5.3 inches) of this bread box can hold multiple breads and other baked goods of different sizes at the same time. Tested to hold 12 normal-sized bagels and donuts, saving space on the kitchen counter.
🎁 A GIFT OF LOVE. Our multi-purpose metal bread box with bread cutting board makes a practical and much-appreciated gift choice for your friends, family or colleagues on birthdays, weddings, anniversaries, housewarming parties, Mother's Day, Christmas and other special occasions!
19. Bookcase Turned Island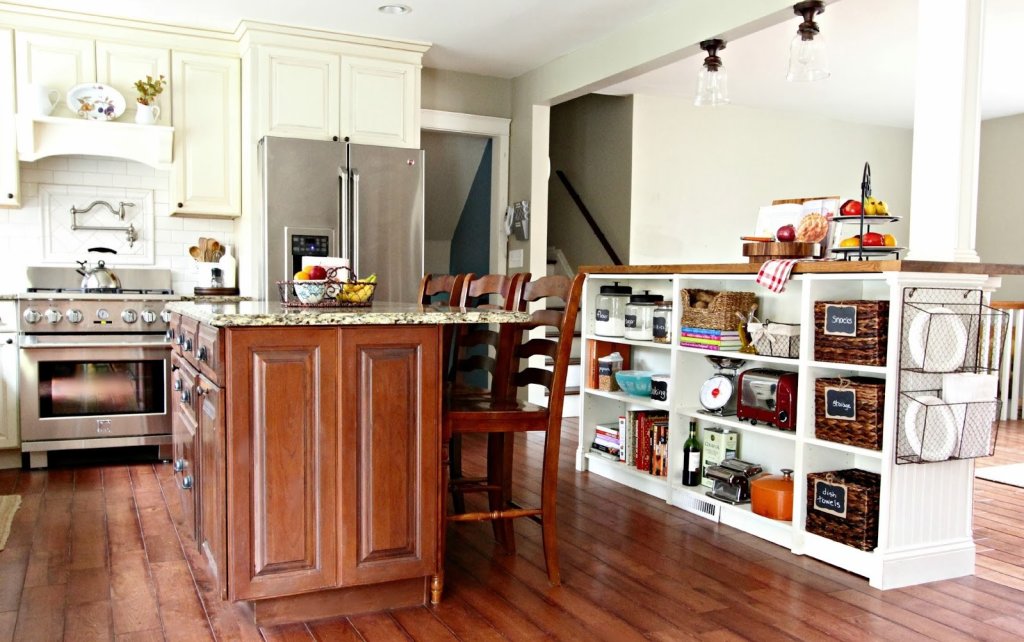 Do not just limit yourself to traditional aisles of the Ikea store. You can also bring the table from the stationery section into use for your DIY kitchen island. Flip the table and attach the furniture legs to the base. You have your counter table ready, along with large storage blocks for the cookbooks. Perfect utilization of the bookshelf.
20. Add the Fancies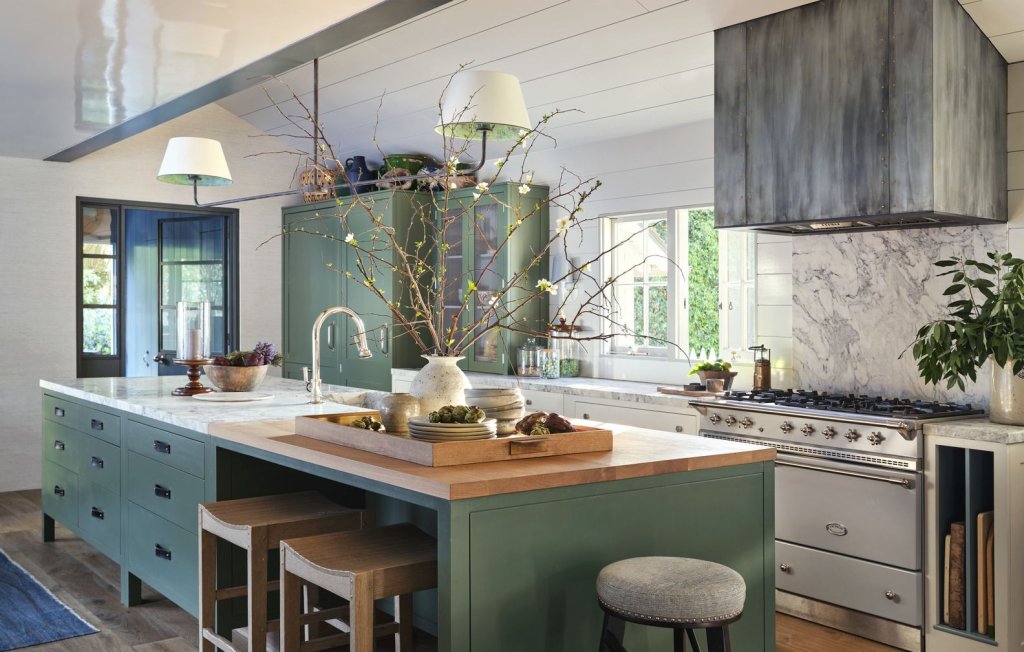 We know minimalism is the new overdo, but why not actually overdo this DIY kitchen island? Decorate the kitchen island with fancy elements like lights, pots, and craft pieces. Add some thoughtful finishing touches to the countertop from Ikea. Add scented aesthetic candles for a lovely appeal of the place. Keep your place neat and tidy to elevate the look that will eventually help in making the kitchen island a focal point of your home.
21. Table for Foodie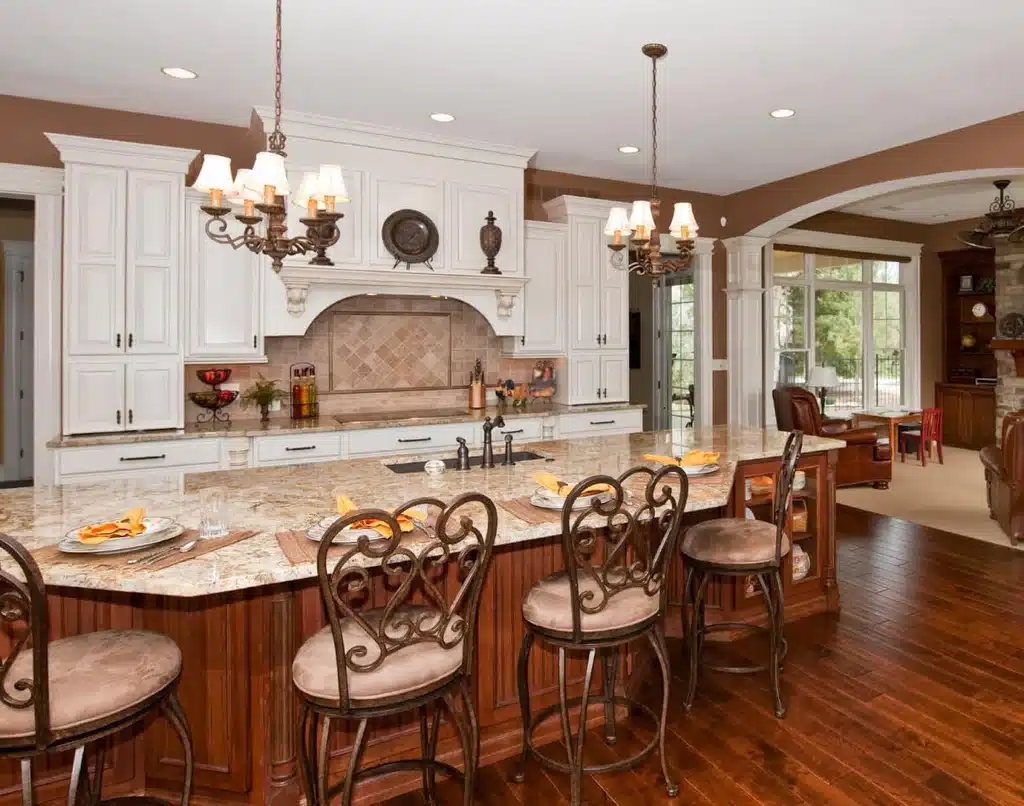 Curate a DIY kitchen island with adjacent spaces for bar stools to sit and enjoy the food. The eat-in space will double the space as a dining nook. You and your partner can joyfully prepare the food and enjoy your meal right beside each other on the countertop. The foodie in you will thank you for this incredible idea. It is the life of any party at your place.
The Bottom Line
A DIY kitchen island is an amazing option since it provides more counter space, sufficient storage, and an eating area. Since it is detached from the mainland and can be moved on wheels, it is convenient for the family members to cook, store and eat and can also decorate the countertops. The Ikea kitchen island ideas are easy and fun to assemble along with friends and family.
It gives a feeling of responsibility and happiness. And the best part is they can fit in the slimmest corners of your kitchen and store the essentials, making everything easy.
You can take up any style from the above list for your next DIY renovation project depending upon the space and how well you wish to complement the entire ambiance of your interior.
Let us know in the comments how well you like our ideas for providing your kitchen space a robust look and which one you have shortlisted for yours.