Hey there, all you fabulous parents and teachers! Are you on the hunt for super exciting kindergarten activities that will bring oodles of fun and giggles into your little one's learning journey? We've curated 28 entertaining and fantastic hands-on kindergarten activities to nurture those growing minds.
Kindergarten is a magical time filled with curiosity and wonder, and we've got just the right mix of play and learning to keep your kids engaged and enthralled. Our list has everything from artsy adventures with playdough to scientific experiments that'll blow your mind!
Plus, these activities are perfect for both classrooms and home-based learning so that everyone can join in on the fun. So, get ready to dive into the world of interactive and playful learning with our marvelous assortment of kindergarten activities.
Best Superfun Kindergarten Activities
1. Playdough Palooza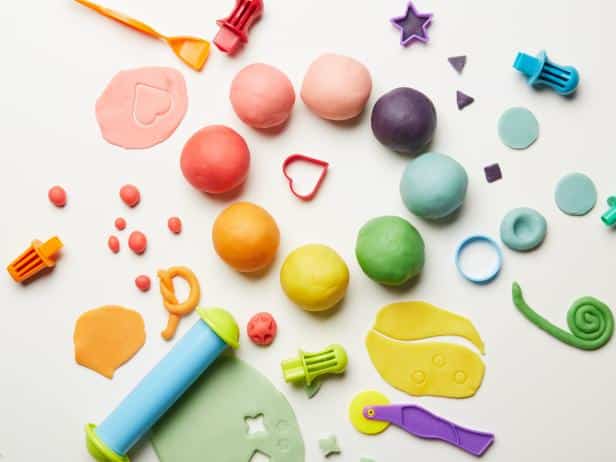 Unleash the creative genius in your little ones with playdough They'll love rolling, molding, and sculpting, all while developing their fine motor skills, nurturing their imagination, and even learning basic shapes and colors! It's a hands-on experience that guarantees loads of fun and learning, all squished together in a colorful ball of creativity. So, let's get those little hands busy and watch as they create masterpieces with squishy wonder!
2. Sensational Sensory Bins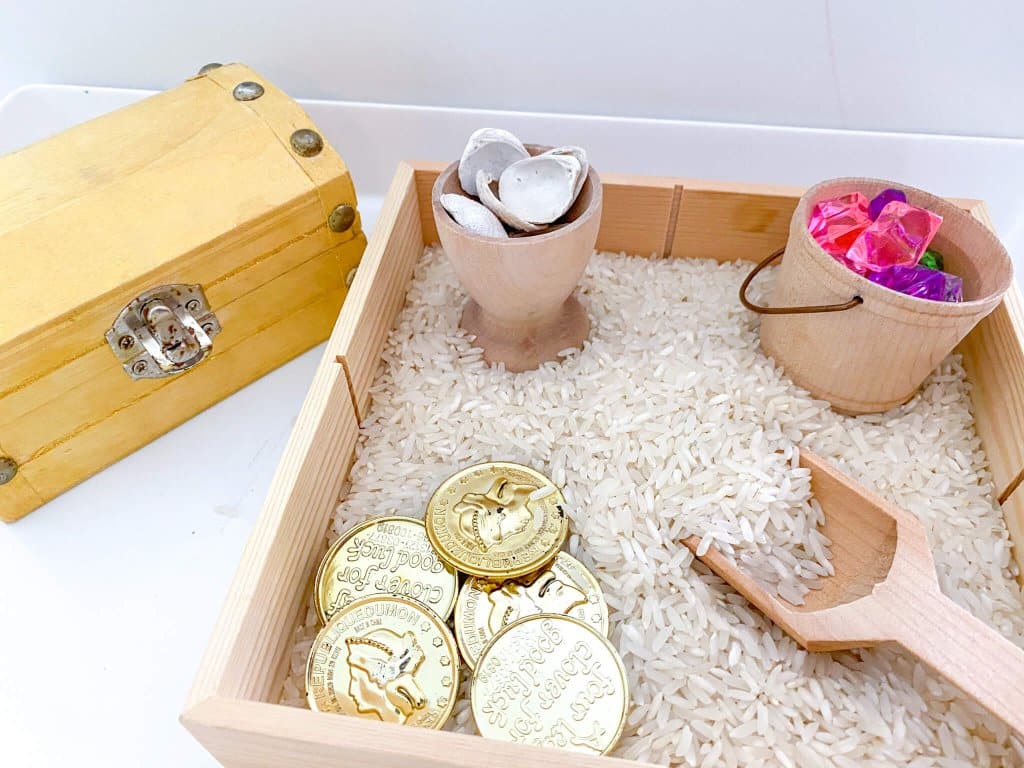 Get ready to dive into the wonderful world of sensory bins! Gather materials like rice, beans, or water and toss in some scoops, cups, and exciting toys. As your kindergarteners dig their hands into these bins, they'll embark on a sensory adventure like no other!
Watch in amazement as they explore various textures, count the objects, and sharpen their sensory perceptions. These sensory bins are loads of fun and fantastic tools for honing essential skills. So, get ready for giggles and learning as your little ones engage in these sensory-tastic activities!
3. Letter Hunt Treasure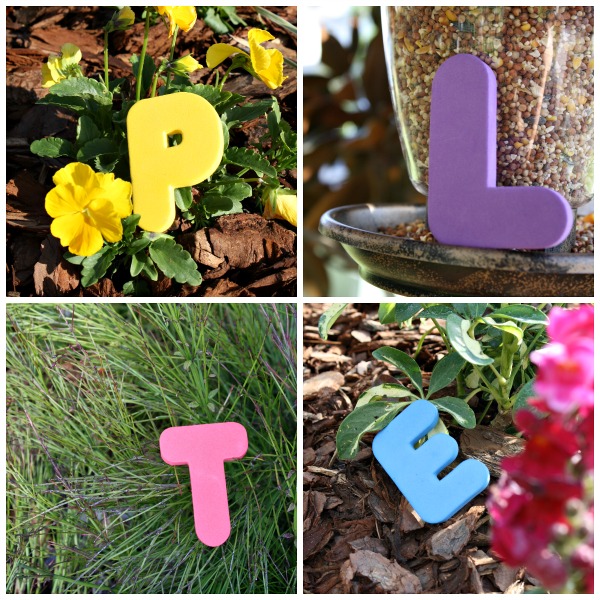 Create excitement and giggles with a thrilling letter treasure hunt! Hide letters in the room or garden and watch kids become little adventurers on a learning quest. They'll discover the wonders of letter recognition and phonics as they search for hidden letters.
It's an adventure that combines education and fun, making it a perfect activity for kindergarten explorers! So, get ready to witness the joy on their faces as they unravel the mystery of the alphabet in this epic treasure hunt. Happy Hunting!
4. Color Mixing Magic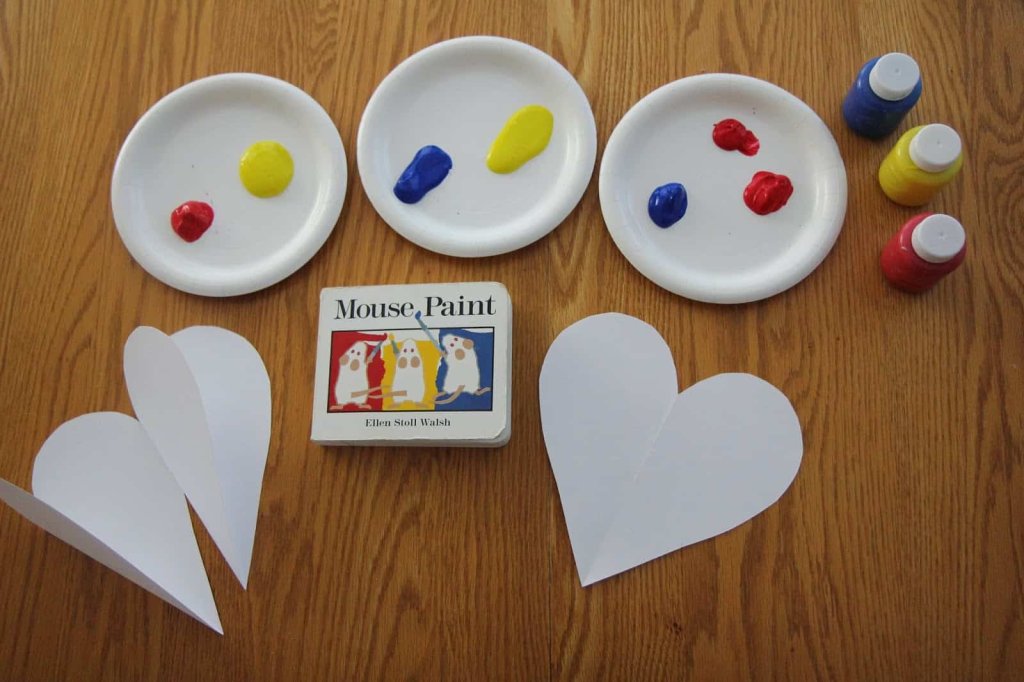 Unleash the inner artist in your little ones by grabbing some paint and letting them have a blast with color mixing. Watch in awe as they learn about primary and secondary colors while creating their own spectacular masterpieces. The joy on their faces as they swirl and blend the paints is simply priceless!
So, lay out the paint palettes, hand them the brushes, and get ready to witness their creativity explodes with a riot of colors. It's messy, it's colorful, and it's an absolute blast – the perfect recipe for artistic fun as kindergarten activities!
5. Nature Scavenger Hunt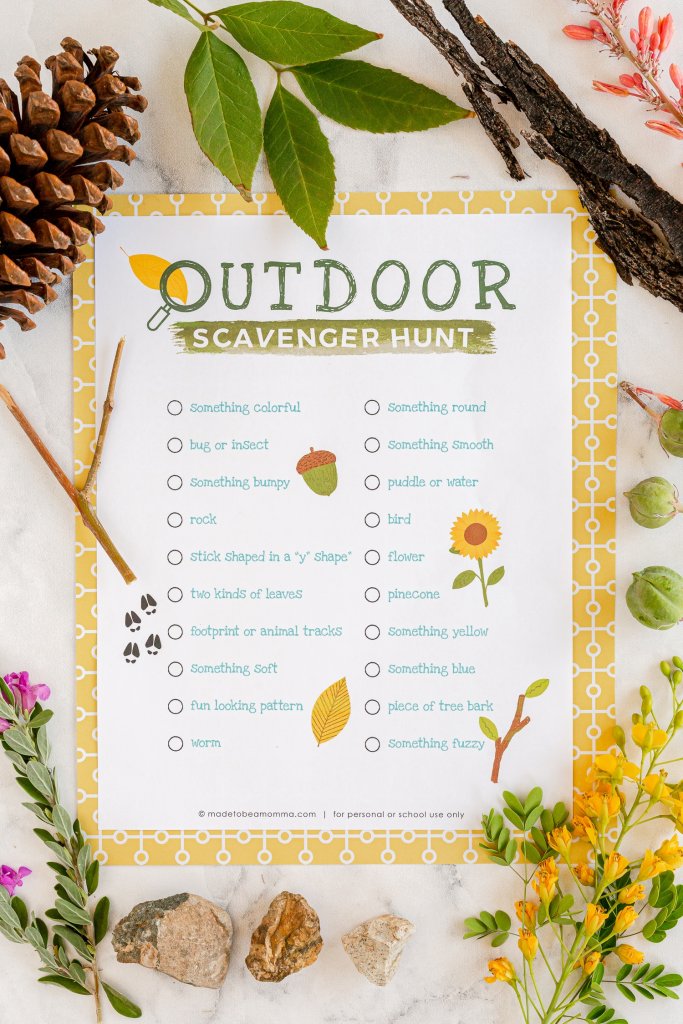 Get ready for an exciting outdoor adventure with a nature scavenger hunt! Send those little explorers on a mission to find leaves, rocks, and critters, all while immersing them in the wonders of nature. Watch as they discover the beauty of the great outdoors, observe differences in textures and shapes, and create lasting memories with friends and family.
Nature scavenger hunts are educational and fantastic for instilling a love for nature and outdoor play. So, hand them the magnifying glasses, and let their curiosity do the talking.
6. Math Bingo Bonanza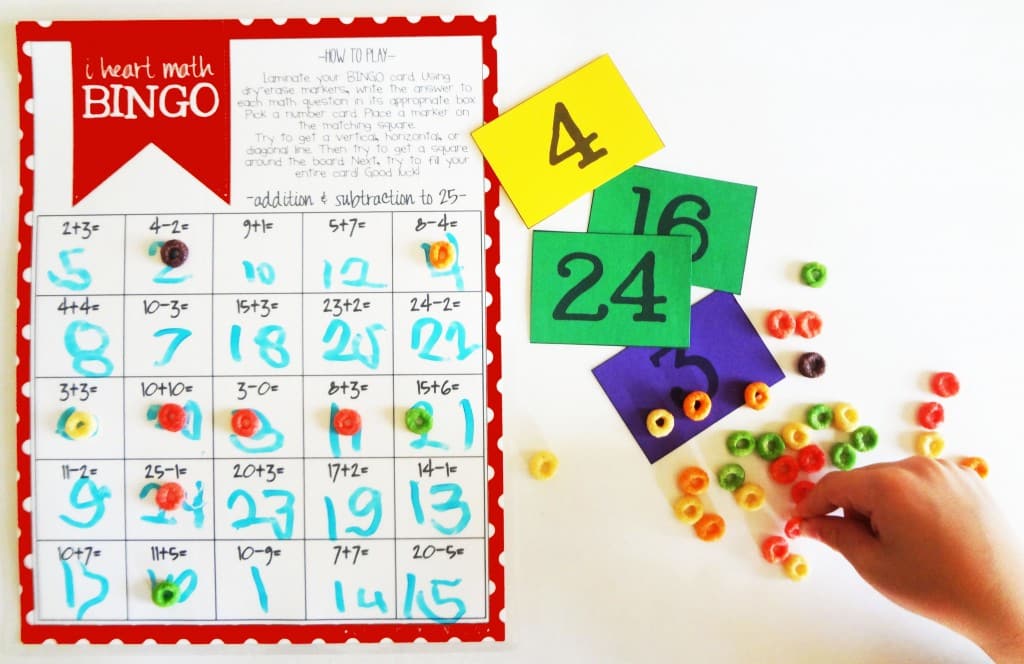 B-I-N-G-O! Who knew math drills could be so much fun? Turn those drills into an exciting Bingo game with the kids begging for more! Grab some flashcards with numbers or shapes, and let the little learners unleash their inner math whizzes. They'll practice addition, subtraction, and more while shouting "Bingo!" with glee.
Learning math has never been this entertaining, and you'll be amazed at how quickly their skills improve. So, get ready for some number-crunching, shape-matching, and Bingo excitement in the classroom or at home!
7. Puzzles Galore
Puzzles aren't just tons of fun; they're also fantastic for boosting cognitive development in our little ones. So, when picking puzzles for our kindergarteners, let's aim for age-appropriate ones that strike the perfect balance between challenge and entertainment. These brain testers will keep their minds active, enhance problem-solving skills, and sharpen their critical thinking abilities.
Plus, as they piece together those colorful puzzles, they'll experience the joy of accomplishment and build confidence in their abilities. So, get ready to witness those little minds at work as they tackle puzzles with enthusiasm and a big smile!
8. Storytelling Fun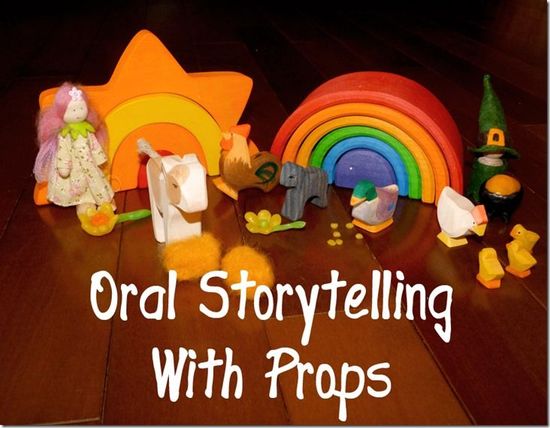 Let's ignite the sparks of creativity and language skills by encouraging our little ones to invent their very own stories! Imagine the joy on their faces as they become storytellers, weaving tales of adventure and wonder. To make this experience even more thrilling, why not add some props or puppets to the mix? Watch their imaginations come alive as they bring characters to life and create magical worlds right before your eyes.
Storytelling fosters communication and nurtures empathy, critical thinking, and problem-solving. So, grab some storybooks, dress up as characters, and dive into a world of storytelling with our fantastic kindergarten storytellers!
9. Fruit and Veggie Prints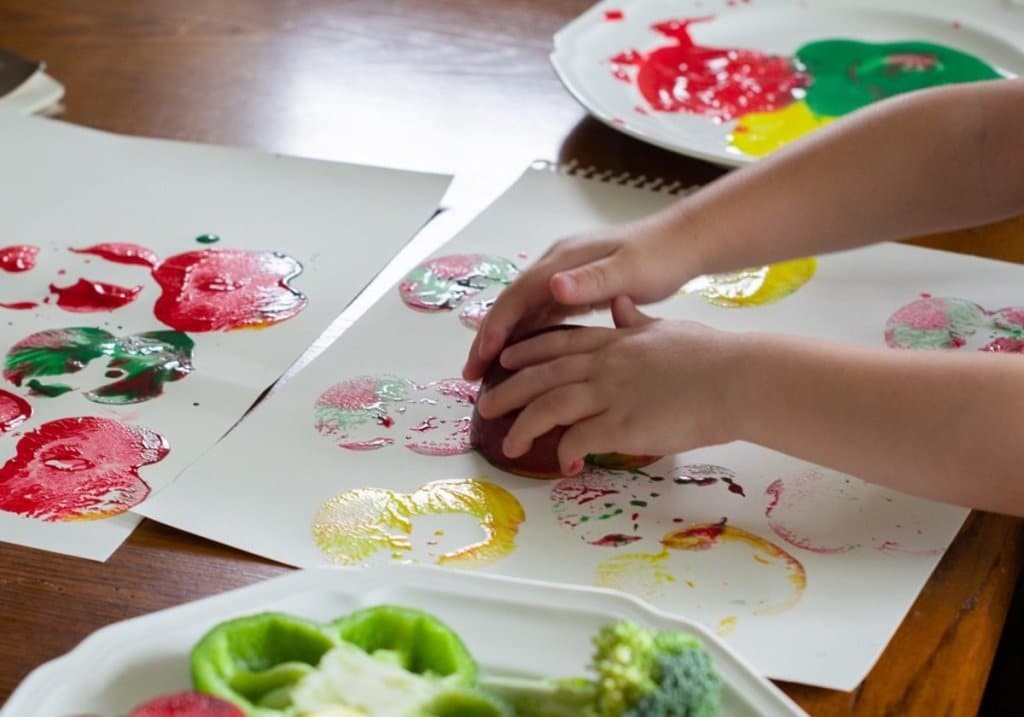 Get artsy with fruits and veggies prints! Slicing up some vibrant fruits and veggies, dipping them in paints, and pressing them onto paper will result in a burst of color and creativity. It's not just a fantastic way to let those little Picassos express themselves but get a healthy activity that introduces them to the wonderful world of fresh produce.
So, get messy and watch those fruits and veggies prints come alive on paper. Who knew art and nutrition could blend so beautifully? Happy Printing!
10. Science Experiments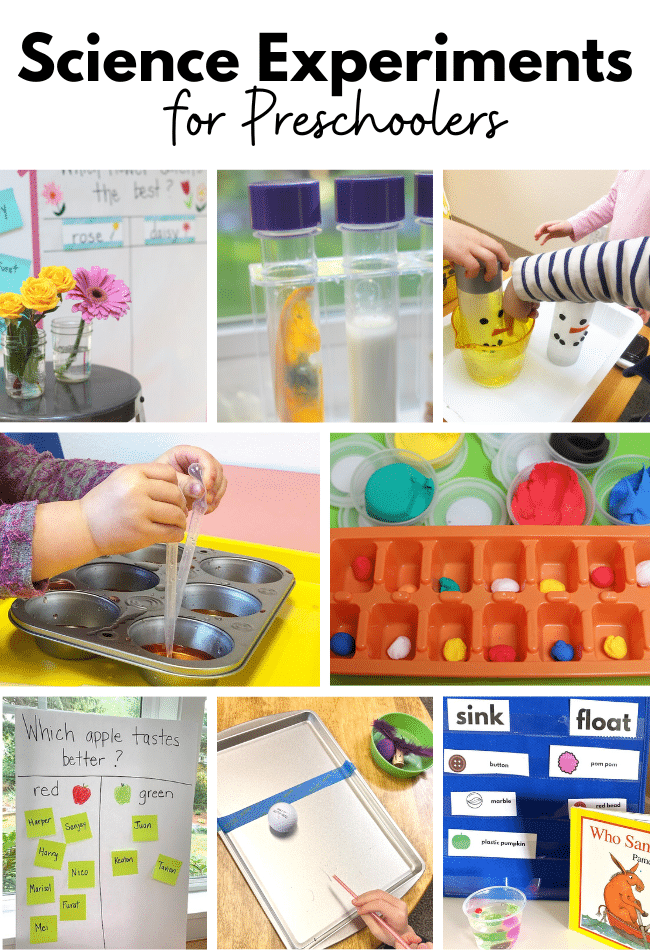 Introduce your little ones to the wonders of science with simple yet fascinating experiments like erupting volcanoes or growing seeds. Just picture their faces lightening up with awe and excitement as they get hands-on with these captivating activities! Science is all about exploring the world around us, and these experiments will ignite their curiosity and love for learning.
So, gather the ingredients for the erupting volcano or grab some seeds to plant, and let the magic of science unfold before their eyes. Who knows, you are nurturing the next generation of brilliant scientists with these kindergarten activities! Let the adventure begin!
11. Shape Hunt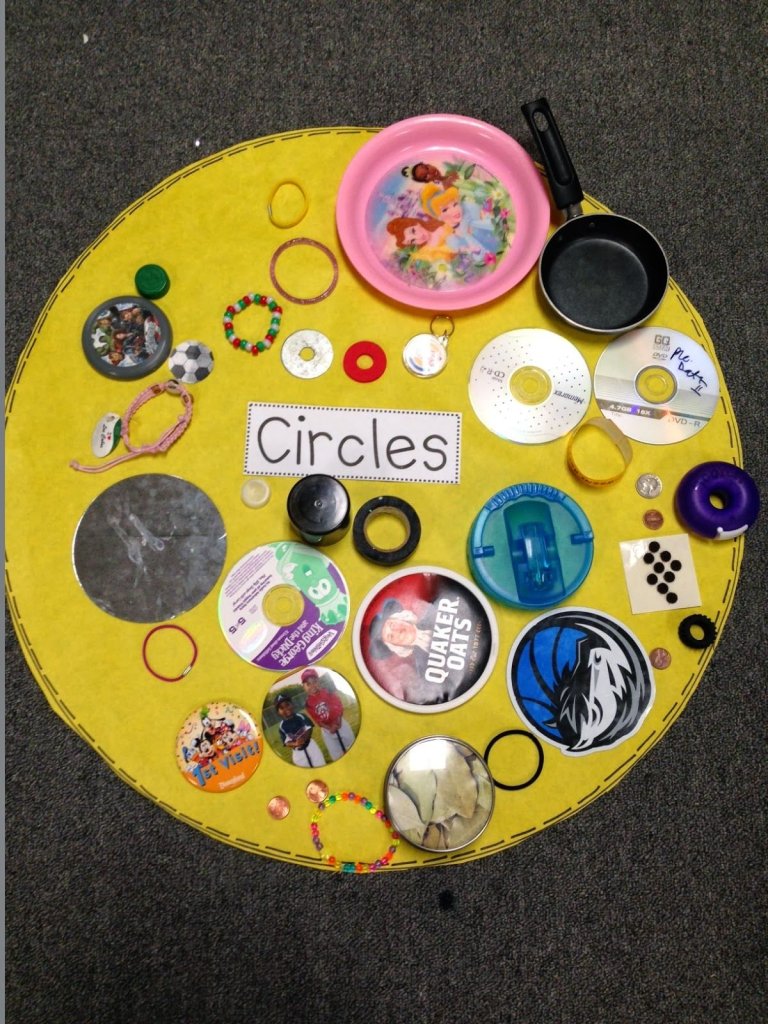 Get ready for a thrilling shape hunt, both inside the house and in the classroom! Let's turn ordinary objects into learning opportunities by spotting shapes all around us. Keep those little eyes peeled for circles in clocks, squares on book covers, and triangles in pizza slices!
This hands-on activity will make learning shapes super engaging and interactive. So, let's get started with these kindergarten activities on this exciting shape-seeking adventure and watch as our kindergartners become shape detectives in no time! Happy Hunting!
12. Play Restaurant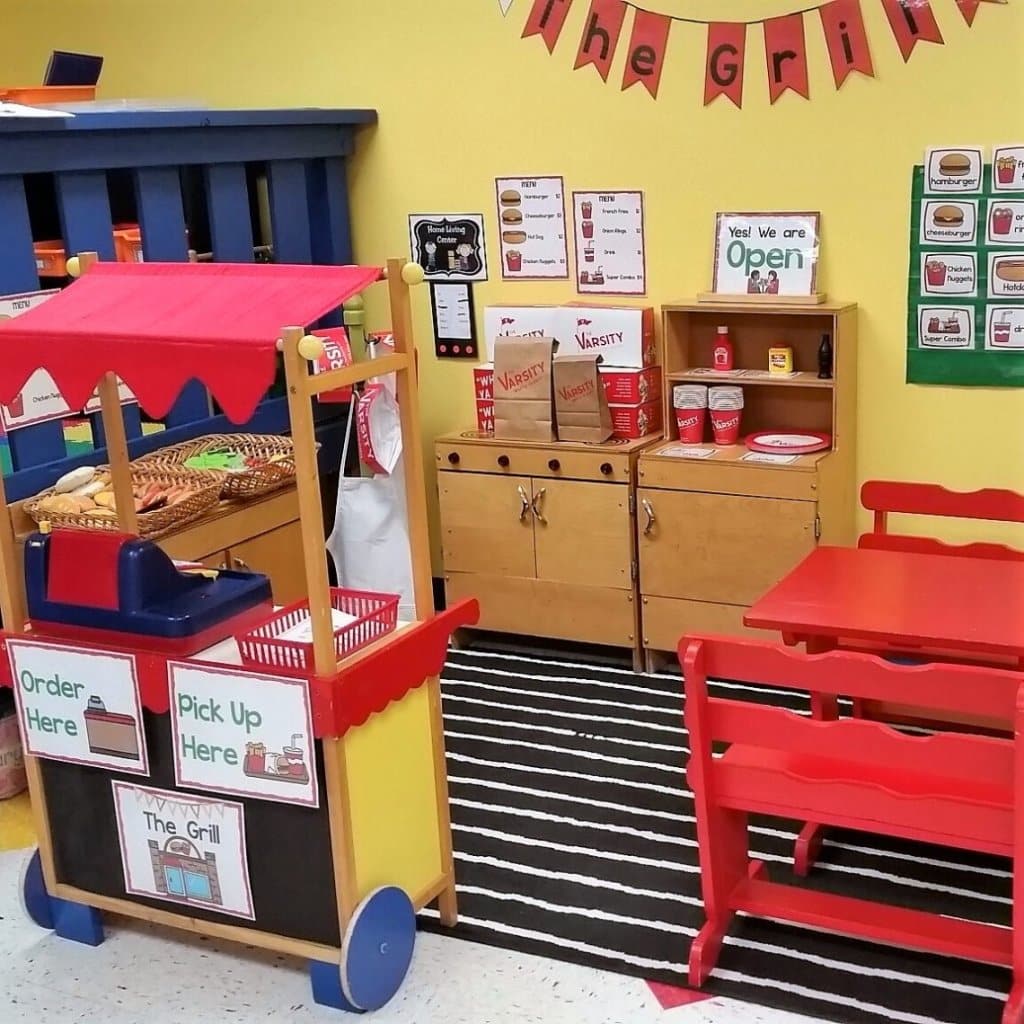 Let's turn playtime into a culinary extravaganza with a super fun idea – running their very own restaurant! Watch as the little chefs take charge, taking orders and cooking up a storm with pretend food. But it's not about the play; this activity also sneaks in some valuable learning! As they play restaurant, they'll be honing their skills, learning how to communicate effectively, and cooperating with others.
Plus, when it comes to handling play money, they'll get a taste of basic math and understanding currency. It's like a masterclass in multitasking; all wrapped up in a deliciously delightful pretend restaurant experience. So, get ready to be served some imaginary delicacies with a side of learning and a lot of giggles in their "Kinder-chef" adventure!
13. Bubble Bonanza
Bubble time is an absolute blast! Take the fun outdoors, grab that bubble wand, and let the magic begin. As the bubbles float around, you'll witness laughter and excitement in the air as the little ones chase and pop those iridescent wonders. Not only is it a barrel of laughs, but it also offers fantastic learning opportunities.
Kids can observe the shapes and colors of the bubbles, explore cause-and-effect as they pop them, and even learn about surface tension and light refraction if you want to go full science mode! So, next time if you're looking for simple yet super fun kindergarten activities, remember that bubbles are the way to go!
14. DIY Musical Instruments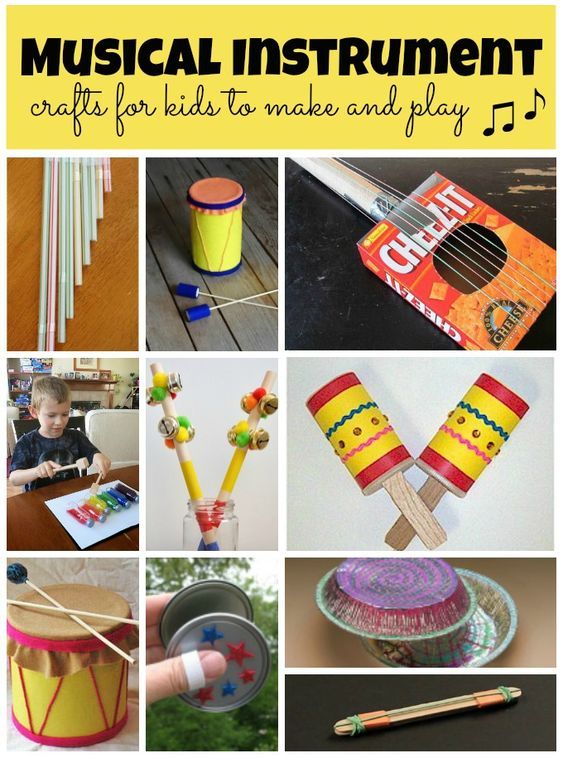 Get ready to rock and roll with your little ones by creating musical instruments right at home! Raid your kitchen for empty bottles, grab some rice-filled containers, and don't forget those rubber bands! It's time for a jam session that'll blow your minds! Let your imaginations run as wild as you strum the rubber band guitar, shake the rice-filled maracas, and blow into the bottle flute.
The magic of music will have everyone tapping their feet and grooving to the beat. They will have a blast making music and learn about rhythm, sound, and the joy of creating something with their hands. So, let loose, make some noise, and let the kindergarten concert begin!
15. Alphabet Hopscotch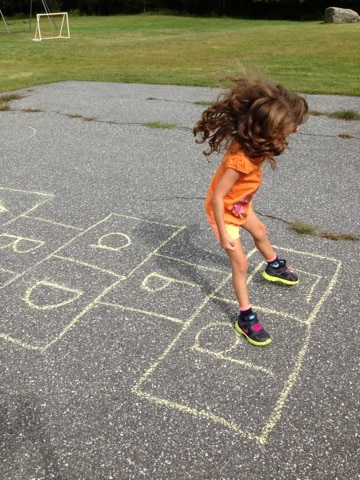 Transform a regular hopscotch board into an alphabet wonderland! Swap those boring numbers for colorful letters instead. Shout out a letter, and watch as the little champs hop and skip their way to the right one. It's not just a game; it's a fantastic way to turn alphabet learning into an exciting adventure.
They'll be giggling and jumping with delight as they conquer the ABCs in style. So, let's hop to it and create a hopscotch world where letters lead the way to knowledge and loads of fun!
16. Play-Doh Shape and Pattern Recognition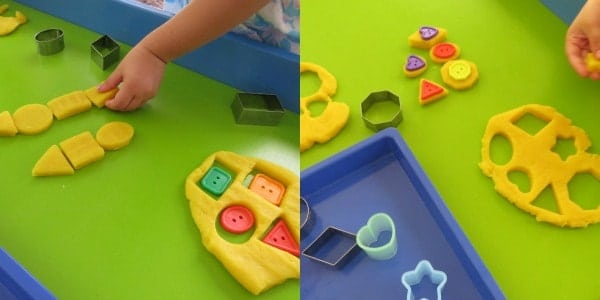 Get ready for a playdough party that's all about shapes, patterns, and colors! Let your little ones dive into the world of creativity as they mold and shape vibrant playdough pieces. Watch their eyes light up with excitement as they form different shapes and create mesmerizing patterns.
Not only will they have a blast, but they'll also be developing essential cognitive skills along the way. So, whip out those playdough tubs, roll up your sleeves, and join the fun as your budding artists explore the wonder of shapes and colors in the most squishy-tastic way possible!
17. Fun with Shadow Play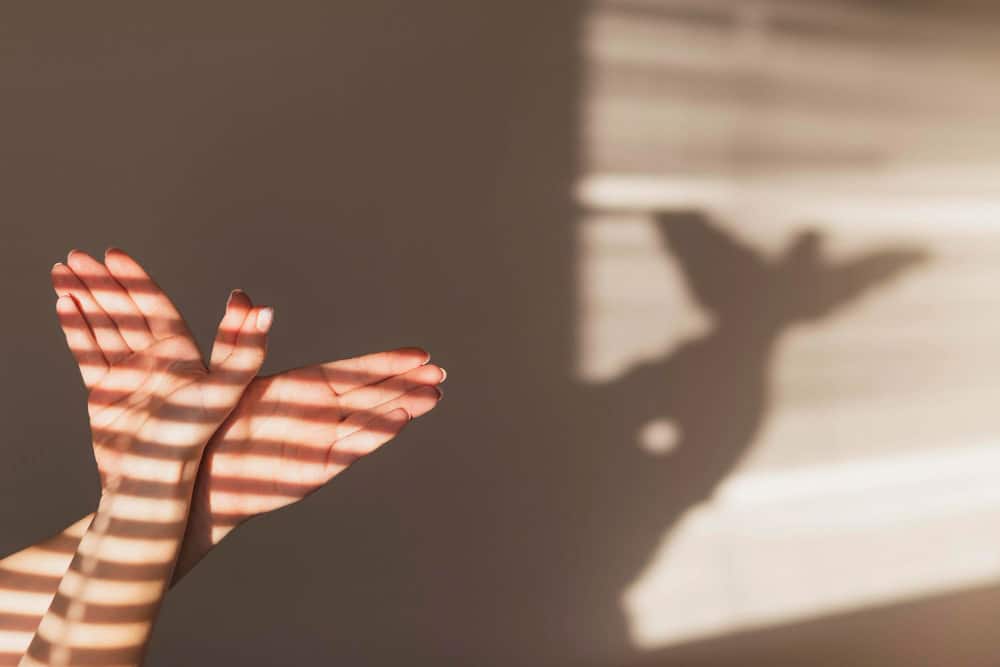 Gather around with flashlights and let the shadow puppet fun begin! Creating shadow puppets on the wall is more than just a good time; it's a creative and imaginative way to explore shapes and storytelling. Watch as the kids' eyes light up with wonder as they move their hands to form various animals, characters, and objects with the shadow.
Not only will they giggle with delight, but they'll also unknowingly learn about different shapes and even invent their own stories. So, grab those flashlights, dim the lights, and get ready for an enchanting show full of shape-shifting adventures! It's time to let their imaginations take center stage and bask in the joy of kindergarten activities that spark endless possibilities.
18. Magnetic Letter Match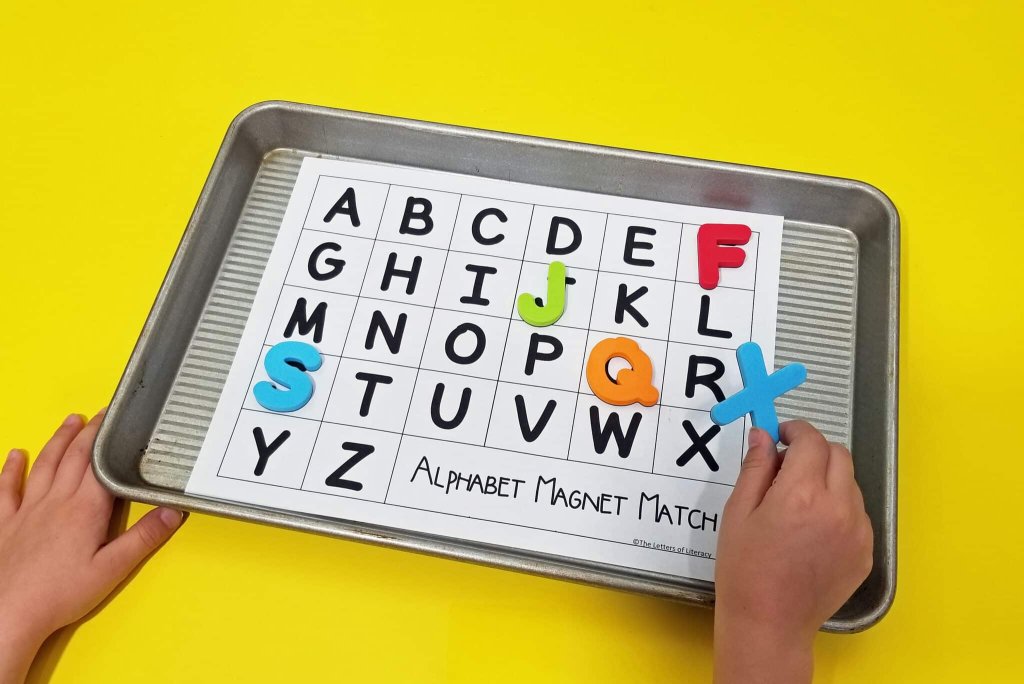 Got some magnetic letters and a cookie sheet lying around? Awesome! Turn them into a fantastic game that'll boost vocabulary and letter recognition in a snap. Here's the plan: you call out a word and let the little champs work their magic by matching the letters to spell it out on the cookie sheet. It's like a spelling bee but way more interactive and fun way!
Watching those tiny hands eagerly search for the right letter will warm your heart, and their language skills will be soaring high before you know it. So, let's get those magnetic letters clicking and rattling, and let the spelling frenzy begin! They'll be spelling wizards in no time!
19. Water Play Extravaganza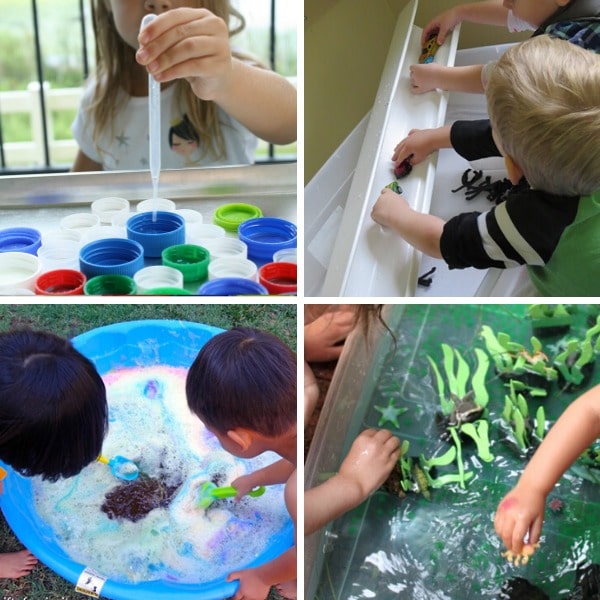 When the weather gets hot, it's time to dive into some refreshing water play! Break out the sponges, cups, and water balloons, and let the splashing fun begin. Not only will your little ones cool off and beat the heat, but they'll also discover the wonders of absorption, volume, and cause and effect.
As they squeeze sponges and fill up cups, they'll witness firsthand how materials absorb and hold water. Pouring water and watching it flow will teach them about volume and how it changes with different containers. And when those water balloons burst, they'll grasp the cause-and-effect relationship, learning while having a blast! So, don't let the heat hold you back – let the water play commence and let the learning flow in the most refreshing way possible!
20. Gardening Adventures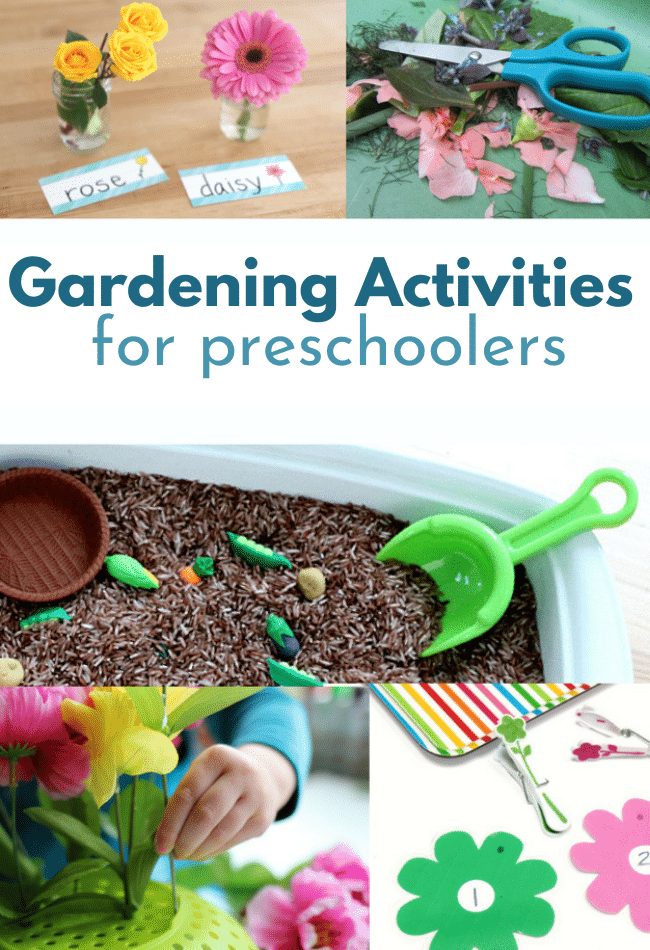 Planting seeds and watching them grow is a truly magical experience for kindergarteners. Gardening nurtures a sense of responsibility and teaches them patience as they eagerly wait for those little sprouts to pop up from the soil. As they water, tend to, and care for their plants, they develop a deep understanding of nature's incredible wonders and the beauty of life cycles.
Plus, getting their hands dirty in the garden allows them to connect with the environment and appreciate the importance of taking care of our planet. So, let's put on those gardening gloves and let our little green thumbs flourish in the garden of knowledge and appreciation for nature!
21. Colorful Egg Carton Sort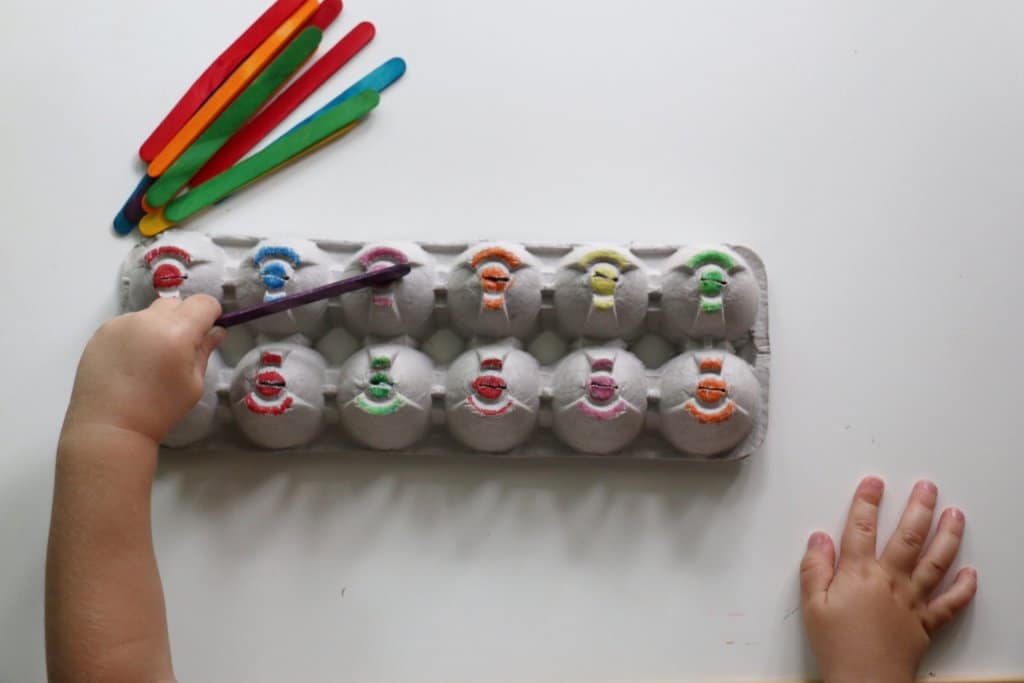 Get ready to give those egg cartons a colorful makeover! It's time for a fantastic, eco-friendly, and engaging color-sorting activity. Simply grab some paint and a bunch of egg cartons. Paint each section of the carton in a different vibrant color – red, blue, green; you name it! Now comes the fun part – gather up small objects like buttons, beads, or even colorful paper clips, and let the kids go wild sorting them into the matching sections.
Not only will this activity enhance their color recognition skills, but it'll also hone their fine motor abilities as they handle and sort objects. These kindergarten activities are an excellent opportunity to introduce the concept of recycling and being kind to our planet. So, let's go green and create a rainbow of learning with this awesome color-sorting adventure!
22. Body Part Bingo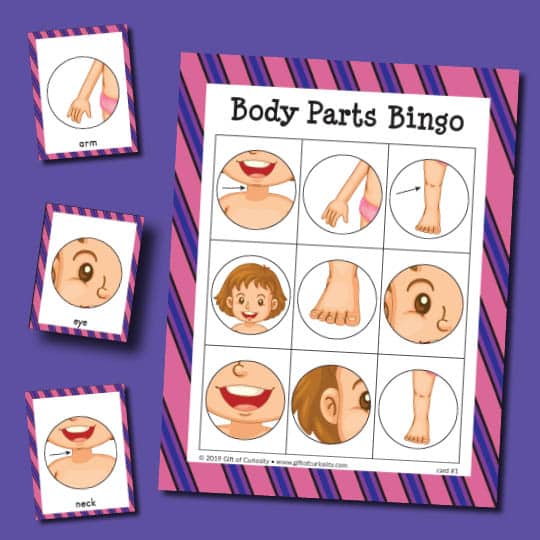 Teach body parts with a hilarious game of Body Part Bingo! Watch the little ones burst into giggles as they excitedly match body part names to their corresponding pictures on the bingo cards. From noses to toes, they'll be laughing and learning about the human body all at once.
It's a fantastic way to turn anatomy lessons into a joyous and memorable experience. So, gather the Bingo cards, call out those body part names, and witness the sheer delight on their faces as they become little anatomists-in-the-making! Get ready for a side-splitting, educational adventure with Body Part Bingo in kindergarten!
23. Shape Playdough Mats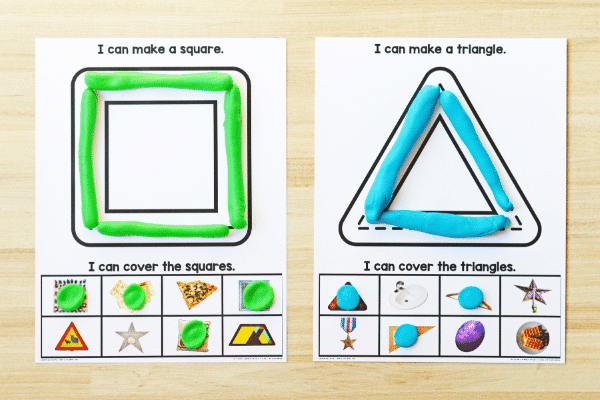 Get ready for some shape-tastic fun! Print out those awesome shape playdough mats and let the creativity unfold. Watch as the kids eagerly mold their colorful playdough into different shapes, matching them to the corresponding outlines. It's like a puzzle and art project rolled into one!
Not only does this activity boost their shape recognition skills, but it also enhances their fine motor abilities. Plus, who can resist the squishy, hands-on experience of playing with playdough? So, gather the playdough stash and let the little maestros shape their way to learning success!
24. DIY Volcano Eruption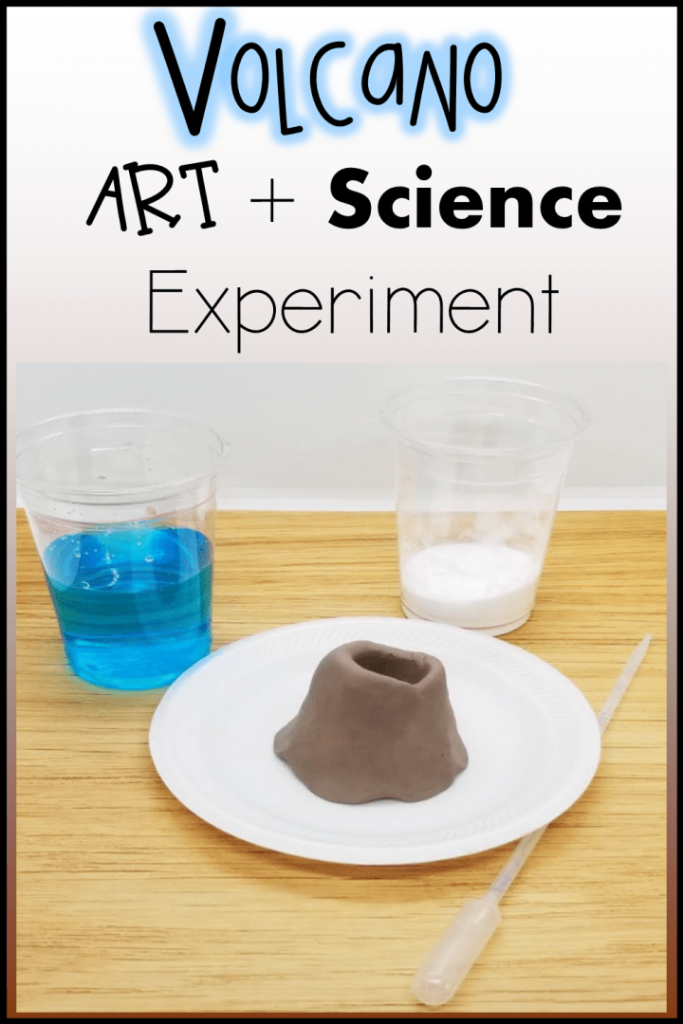 Time for some explosive science fun! Create a mini-volcano using just baking soda, vinegar, and a splash of food coloring. Get ready to be amazed as the "lava" erupts in a fizzy frenzy! This hands-on activity is incredibly thrilling for the little ones and an awesome way to teach them about chemical reactions in a playful manner. Science has never been this exciting!
So, roll up your sleeves, set up the volcanic experiment, and let the kids be captivated by the magic of fizzing lava. It's a surefire hit that combines fun and education in the most entertaining way possible! Get ready for a volcanic adventure right in your kindergarten class or home. It's time to erupt with excitement!
25. Marble Painting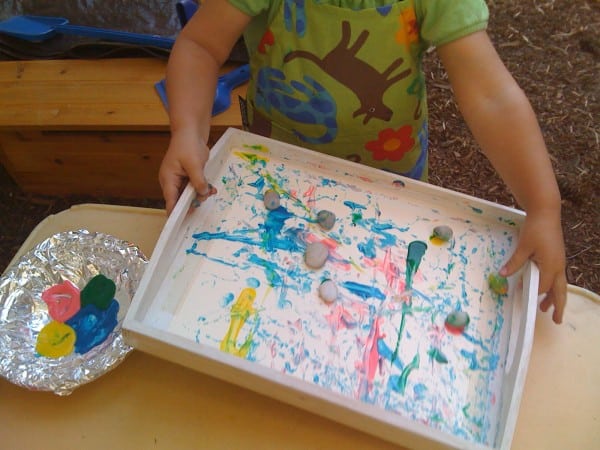 Get ready for some marble madness! Take a shallow box, add some paint, and drop in a few marbles. Then, let your little artists roll the marbles around to create mesmerizing and colorful patterns. It's not just painting; it's an artful adventure! This exciting activity combines creativity with a touch of unpredictability, making each artwork a unique masterpiece. Plus, the tactile experience of moving the marbles enhances their fine motor skills and hand-eye coordination.
So, roll, swirl, and spin those marbles to paint the day away! Your kids will love this imaginative twist on traditional painting; you might even want to join in the fun too! Get ready to witness their artistic flair bloom with every colorful swirl!
26. DIY Puppet Show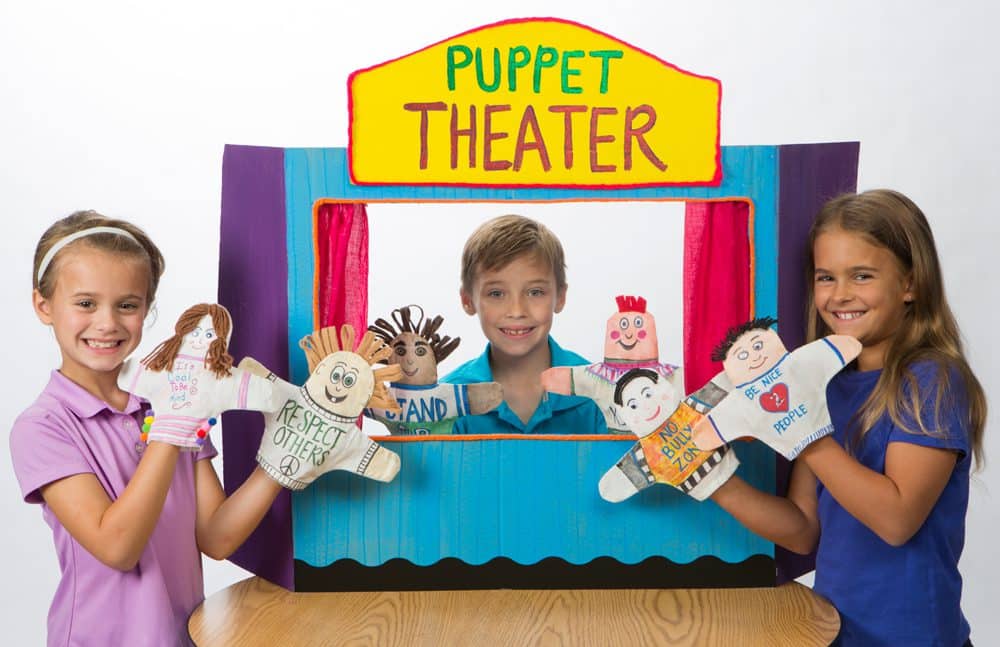 Let's end our list with a dose of creative genius – puppet making and a spectacular puppet show! Grab some socks or paper bags, and let your little ones craft their very own puppet characters. Once they're ready, it's showtime! Encourage them to invent captivating stories, embrace their imagination, and bring their puppet friends to life on a mini stage.
This is one of the most delightful kindergarten activities that foster storytelling, boost creativity, and allow them to explore various roles while having a blast. So, get ready to be amazed by the wonderful performances your kindergartners will put on, and who knows, you might just witness the birth of the next big theater star!
27. Dinosaur Dig Excavation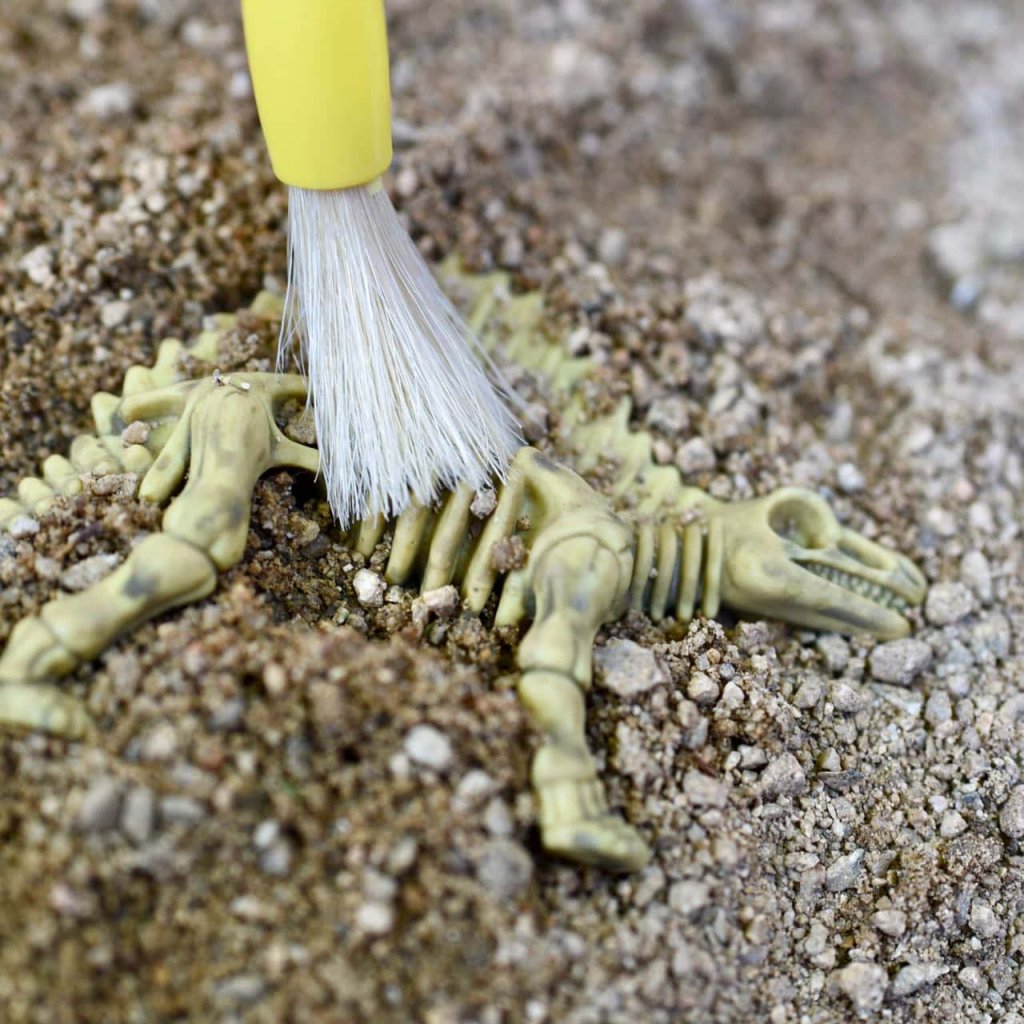 Let's travel back in time with our young explorers by burying toy dinosaurs in a sandbox and letting them go on an exciting excavation mission! With little brushes in hand, they'll transform into curious archaeologists, unraveling the mysteries of prehistoric creatures.
This Dino dig activity encourages their love for history and enhances fine motor skills as they carefully uncover each ancient treasure. So, grab your adventure hats and get ready for a roaring good time as they unearth fascinating facts about dinosaurs in this hands-on archaeological adventure!
28. Make Your Own Slime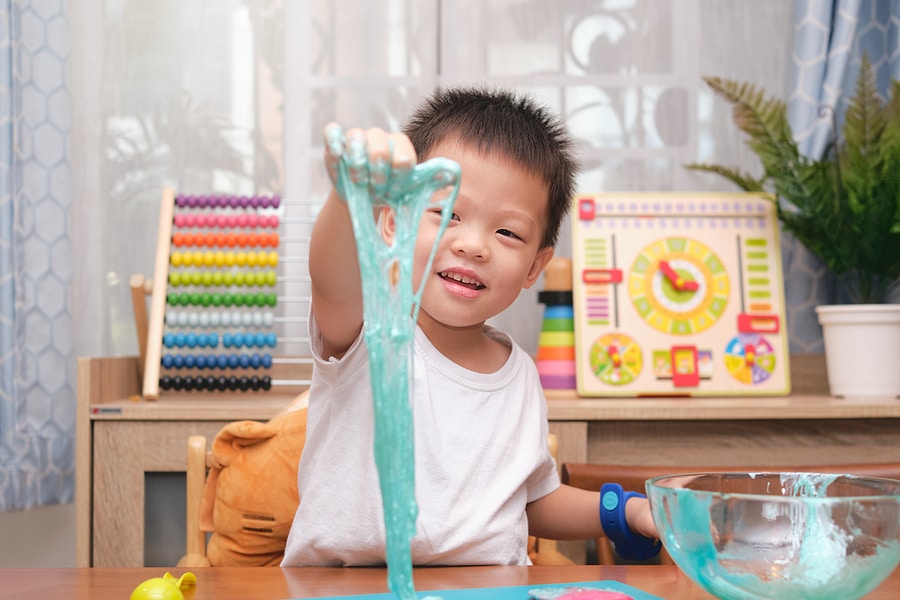 And last but not least, in the kindergarten activities list, we've got a squishy, gooey grand finale – homemade slime! Brace yourselves for some seriously awesome sensory fun that kids simply can't resist. Get ready to dive into a world of textures as they knead, stretch, and play with this delightful concoction. From vibrant colors to mesmerizing swirls, making slime is an adventure in itself, stimulating their senses and sparking endless curiosity.
So, roll up your sleeves, gather your slime ingredients, and prepare for a hands-on experience that will leave your little ones giggling with pure joy. It's the perfect way to wrap up our list of kindergarten activities, ensuring endless hours of laughter and exploration!
Conclusion
Well, there you have it! We've reached the end of our exciting journey through 28 fun and hands-on kindergarten activities. We can't wait to see your little learners' excitement as they try out these activities!
Remember, kindergarten activities don't just entertain; they spark creativity, boost cognitive development, and lay the foundation for essential skills. Whether it's playdough palooza, nature scavenger hunts, or DIY puppet shows, these activities make learning a playful adventure!
So, grab your art supplies, science kits, and lots of enthusiasm and embark on a journey of laughter, learning, and growth. Let's make kindergarten a magical time filled with discovery and joy for our young explorers!