Of course, we all know how everyone is insanely busy in this rat race of Life where taking time out for simple pleasures like spending time with friends and family feels like a luxury. Yet, we all want to laugh and experience moments of pure joy as we live, don't we? Taking out time and money for organizing a get-together with friends and family may not be conducive, but here's our solution: the best prank calls ideas for you to have a lighthearted moment amidst the regular hullabaloo of life.
While it may trigger some or make someone happy, it will help people at both ends relax and unwind within a few minutes if they feel overwhelmed. These hilarious prank-call ideas are not just humorous but also witty. But here's the catch: you should be willing to accept the uncertainties this situation will provide you with.
Someone may shout at you or be angry with you once they discover that you were pranking them. But that shouldn't affect you – you were just trying to have some fun.
So, if you are okay with this, let's proceed with the top 28 prank call ideas!
Caution Regarding Prank Call Ideas
But wait! There is one very important thing to keep in mind before you move on to ideas for prank calling. DO NOT prank call emergency services or someone that you know is ailing, infirm, or suffers from heart disease. It will cause distress to persons in dire need of reaching 911 or to persons who may have an increased chance of acute cerebral stroke or severe injuries. Trust us, it won't even be a joke anymore, and it is totally off-limits. After all, the main motive behind prank-calling someone is to make them, and yourself laugh and reduce stress, and never the other way around. So, think about who you should prank call before you do so. Now that it is clear, here's our pick of laughter-guaranteed prank call ideas for you to avail of!
Top Hilarious Prank Call Ideas
1. Fake Food Delivery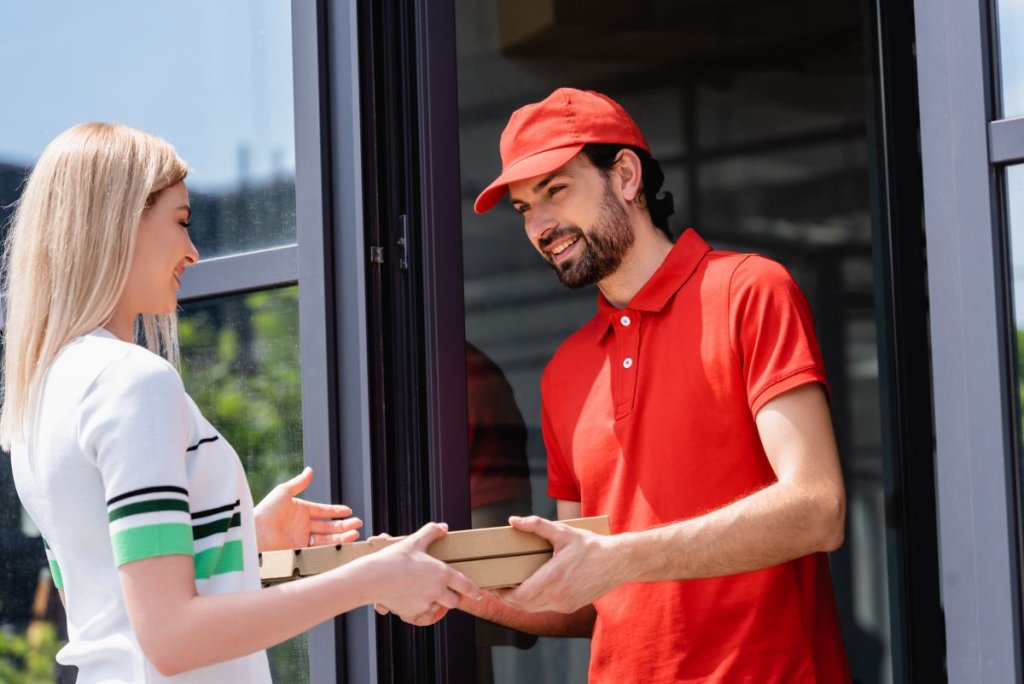 This one is a classic and never gets out of style! Call a friend or relative (from a number they don't know) and tell them you have left their order at the doorstep. They may try asking you which food delivery app you're calling from as they don't recall placing an order recently; you can just ignore the question and repeat the fact that you have dropped their order.
Bonus points if you leave a short and sweet "haha, I fooled you" note on an empty package right outside their door before making the call so both of you can enjoy a hearty laugh together once they actually open their door and realize their folly. Pro tip: Stand outside their door so you can hand them the package yourself before slumping on the floor laughing when they open it.
2. How You Doin?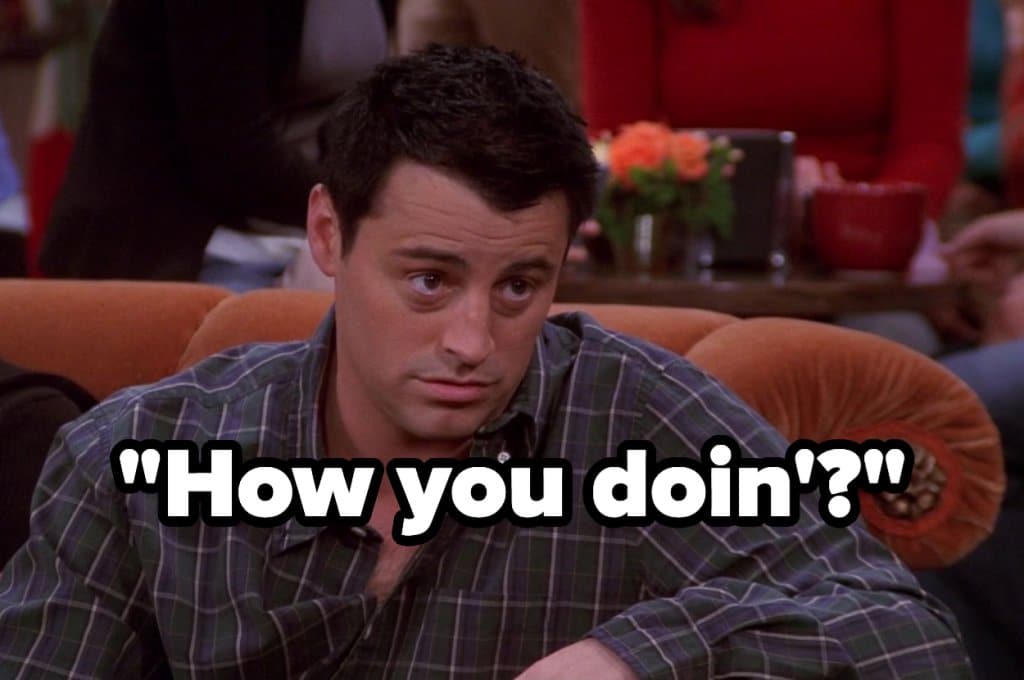 F.R.I.E.N.D.S fans will agree that it is one of the best prank-call ideas to liven up your day in the most harmless way! Call up a random number, and before they even have the chance to say "Hello," pop up the question "How You Doin'?" the Joey way! This phone call takes a most exhilarating turn if the stranger on the other end is a F.R.I.E.N.D.S lover too and plays along with you.
And, if they aren't really well-versed with the sitcom, you can just try engaging in a random conversation with them like you would with your BFF. There may only be a handful of people who may be annoyed, but most others will actually play along in this playful prank call.
3. Do a Random Survey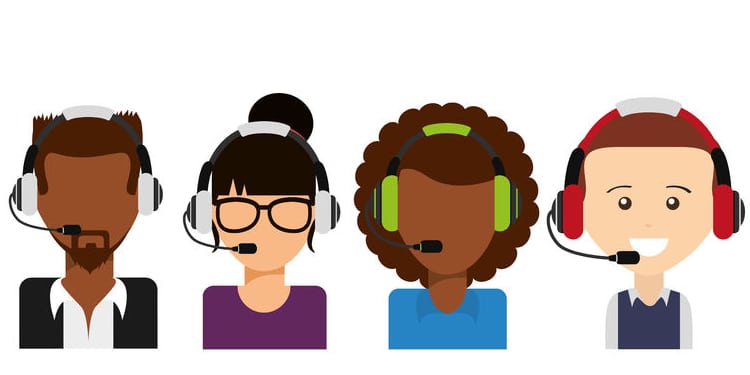 Prank call ideas where you call up requesting people to take a random survey never go out of style. Get as creative as you want with weird company names and even more weird questions. For example, call anyone either in your contact list or a random number and tell them you are calling from the detergent company Dirty Detergent and are conducting a survey on detergents.
You can ask the most questions like, "Do you wash your clothes once a year or once every two years?". Ask them whether they source their detergent from Uber Eats or DoorDash. Or any other humorous questions you want to ask! If you can, get them to join you in the fun. Remember, you need to sound confident in the initial segment of the call to make it sound convincing.
4. Spill the Beans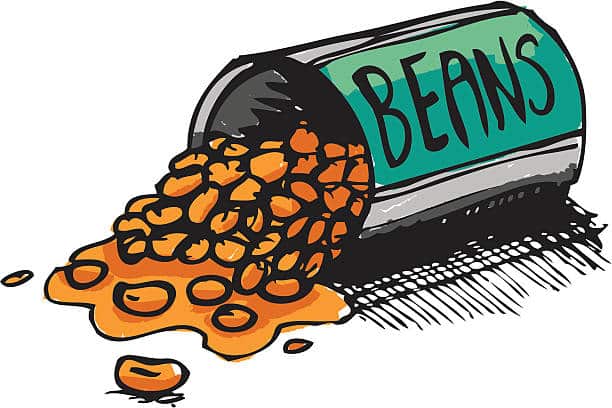 Not you, them! This is one of the most funny prank call ideas you will ever encounter. Just call up a friend or sibling and keep repeating, "I know what you did" (even when you don't)! Don't say anything else; just hold on to the line to listen to their reaction. Say the phrase in a stern voice, and you don't know what they may end up confessing to!
If they try to ask you what it is that you know, you can keep playing along with, "Don't try to fool me; I know exactly what you did, and I am sure that YOU did this." Coax them into believing the truth of your statement. Who knows, they may even admit a secret that you can later have fun with apart from this encounter!
5. Call Up as a Telephone Operator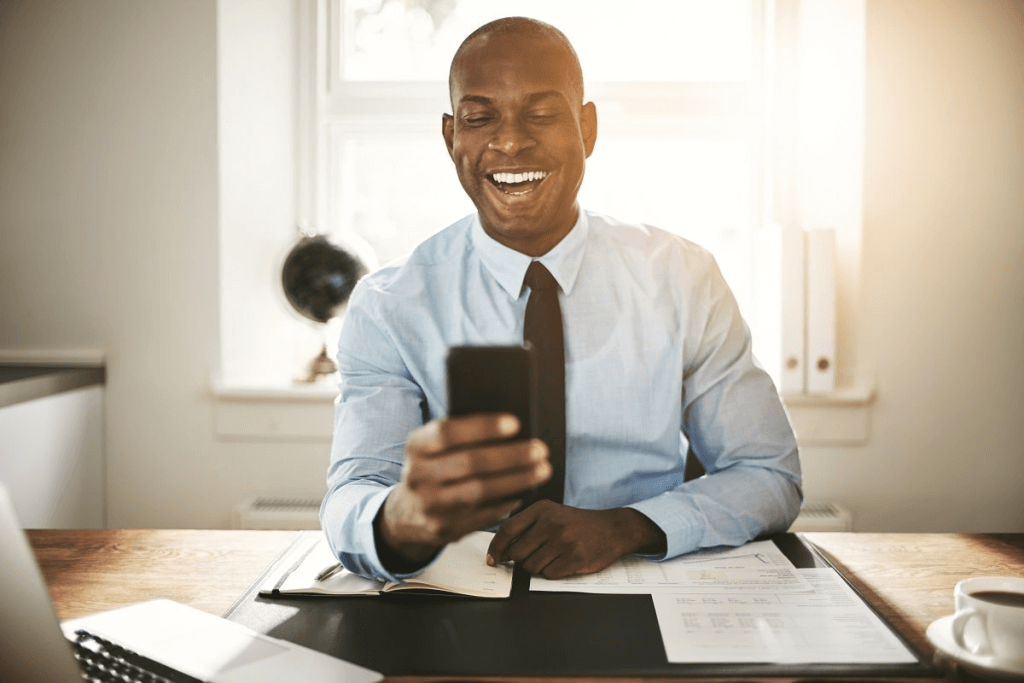 No one will expect a prank call from a telephone company. That is why the best prank call ideas can be executed by calling up a telephone operator. Modifying your voice and tone. Tell them you are calling to check up on a network error and ask them to repeat amusing sentences on the pretext of checking the issue. The sentences could be something like "I don't know why I am saying this" or "I have just been made a fool."
For an unsuspecting prank call, start the conversation in a formal manner, first introducing yourself as a telephone operator, then confirming your phone number, and then proceeding with the actual part of the joke. This way, they will go with the flow and may even repeat the sentence twice or thrice before they actually realize what they are saying.
6. Snitch on a Sibling

Are they even siblings who never think about executing new and innovative prank call ideas on each other? Call your brother or sister from another number and improvise your voice so they don't recognize it. Tell them you're a friend of their sibling, and they were gossiping about you with them, but you've always liked them, so you thought of leaking the news. See your brother or sister's reaction if they believe your saying and snitch on you or defend you behind your back.
What makes this one of the best prank call ideas is the fact that siblings often know each other like the back of their hands, and maybe they will recognize the modified voice on the other end. Instead of falling for the trap, they may just carry on with you just to annoy you and prank YOU instead of the other way!
7. Winning Lottery Tickets or Tickets to Favorite Show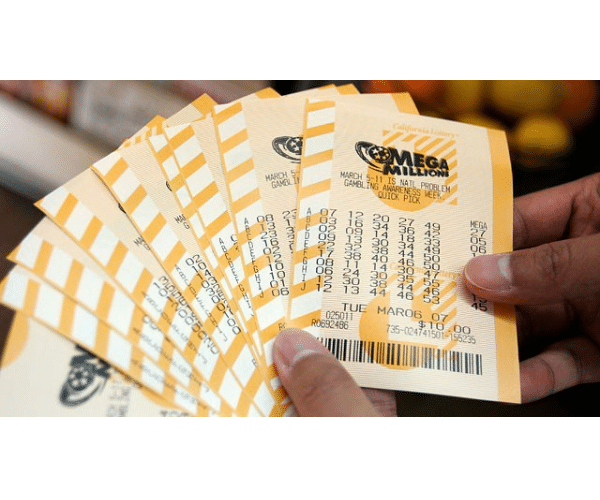 One of the most funny prank call ideas, this one is sure to catch most people absolutely off guard! Call up a friend, co-worker, family member, or just any person from the telephone directory and tell them that they have won lottery tickets or tickets to concerts of their favorite band. While they still try to grasp the news, tell them that, in order to avail of their prizes, they would need to sing a song or answer a few (super random and humorous) questions. Once they do so, they may jump in excitement about completing the challenge.
While they do, tell them to repeat a sentence after them, which would be, "I have successfully been pranked," and hang up! If you want to prolong the joke, tell them that their tickets will reach them by post. Confirm their address and send a letter saying, "Here are your lottery/concert tickets for 2 from madeyouafool.com".
8. Free Coupons from Their Favorite Store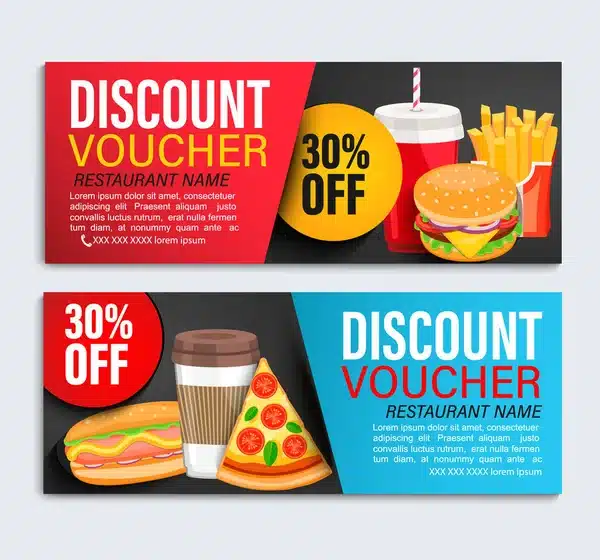 This is one of those exclusive prank call ideas that you need to try out on your friends! Call up one or more friends as an employee of the marketing team to inform them of a special offer that their favorite eatery or clothing brand is giving out. They would need to answer just 2 simple questions to win the limited-time offer. Once they correctly answer, tell them to visit the store within 24 hours.
When they visit, you could either be waiting for them there to divulge the prank in person or just zip your mouth to relish the prank for a long time until they discover by sheer chance that it was you who was pranking them! To make it even more entertaining, you could prank a couple of friends and ask them to meet at the same store at the same time and add to the utter chaos such planning would cause.
9. I Am Waiting for You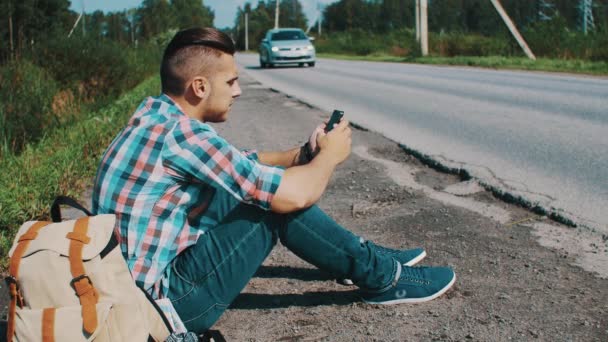 Miss your best friend who somehow never gets the time to meet up with you? It's time to make them get a taste of their own medicine, and our treasure trove of prank call ideas will help you with exactly that. Call them up and say how much longer they'll take to get ready. "It's already been an hour; when are you coming out?" Don't blabber when they sound confused; tell them that they just called yesterday asking them to pick them up for a meet-up session.
Sound convincing, don't laugh on the call. Keep your voice firm and serious until they actually start believing you! And once you hear them opening the latch of their front door, hang up and don't answer the phone for about half an hour. Call them up later, asking why they were calling you, and when they tell you about the incident, pretend like it never happened.
10. Where Are You?
Call a stranger and start speaking (and shouting simultaneously!) as soon as they pick up the call. Demand an explanation as to how much longer they will make you wait at the airport or any other location. Yes, they may start shouting from the opposite end too, claiming they don't know what you are talking about. You need to sound calm and composed, telling them that you are their boss's friend and they were supposed to pick you up at so and so time from the aforesaid location.
Hold your stomach while you laugh as you hear them panic. Brownie points if you can make them reach the mentioned destination! You can pull off this prank on an office colleague, otherwise reputed to be the "boss's pet." Ensure your identity is never revealed because we know you know.
11. Fake Service or Product Query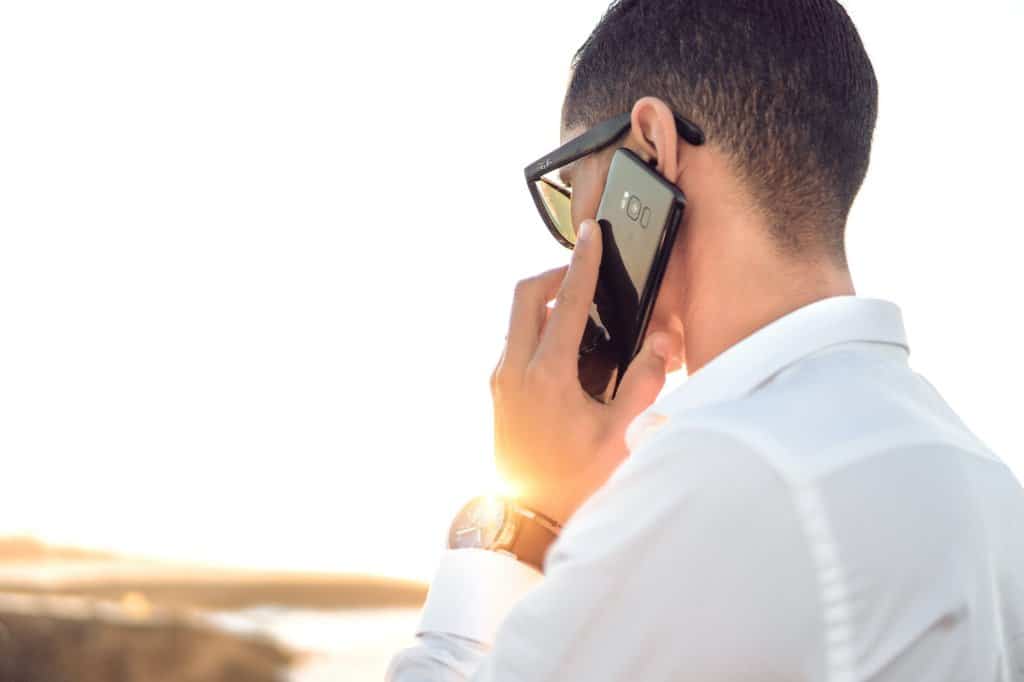 This is one of the biggest prank call ideas that will require help from a few friends for it to be a grand success. Call up a friend or a coworker you had a riff with and ask them about an impractical product or service offering they (apparently) listed online (say, for example, used socks for sale or for warding off garden gnomes). With the first call, they will get angry and may hang up on you, stating that you have called the wrong number.
With multiple repeated calls inquiring about the same thing, they may just start checking out whether they actually did so. Prank calling throughout the day will give them food for thought and fun for you and will go a long way until they actually realize they have been pranked.
12. Ask Random Philosophical Questions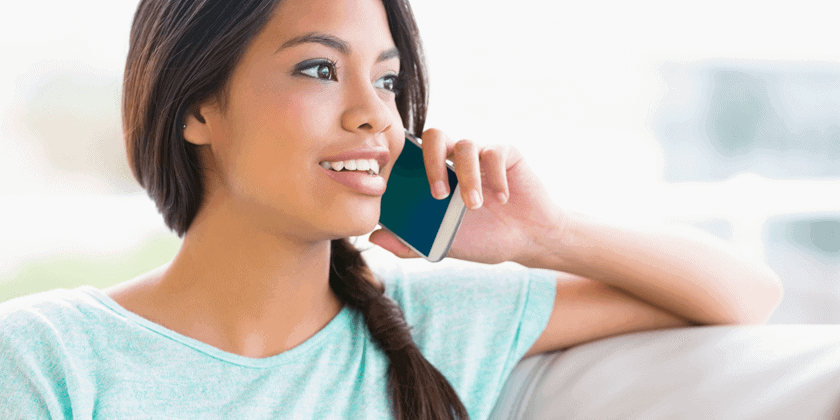 Call up a random stranger and before they get a chance to speak, start off directly by asking philosophical questions, like, "Why does the Sun set in the West and rise in the East?" or "Why is water liquid?" Prank call ideas like this may sound stupid and obvious because the person on the receiving end of the joke will understand the motive behind this call.
However, these prank call ideas can extract pure joy, especially if either person is going through a rough day or a rough patch. They fulfill the ultimate aim of making prank calls – to laugh and make others laugh. If the person on your opposite end takes it for the lightheartedness that it is, they may carry on the conversation, and both of you can get rid of the daily stress.
13. "Who Are You?"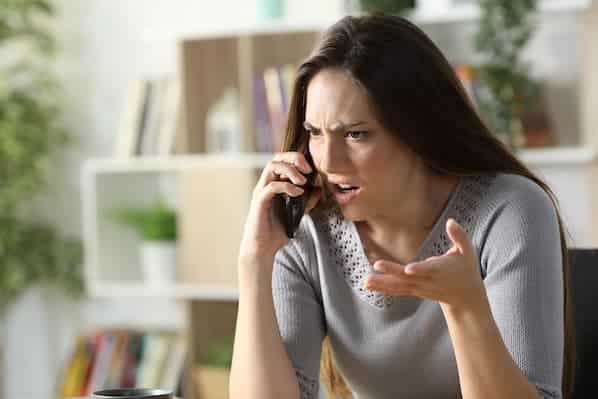 Simple and obvious, isn't it? Not when you are the first person to call and ask the latter this. You can also start off in an irritated tone, asking, "What is the matter with you? Why have you been calling me repeatedly for the last half hour? Who are you?" One of the simplest and most pleasant prank call ideas, it is absolutely harmless and can be tried on family members also from anonymous phone numbers.
Pay attention to their reaction, and you can laugh about it later when gathered together at a family function. Conceal your tone cautiously so that a known person is unable to recognize it and make up the best out of your motive behind the call, and don't get caught!
14. Complain Against A Random Food Delivery App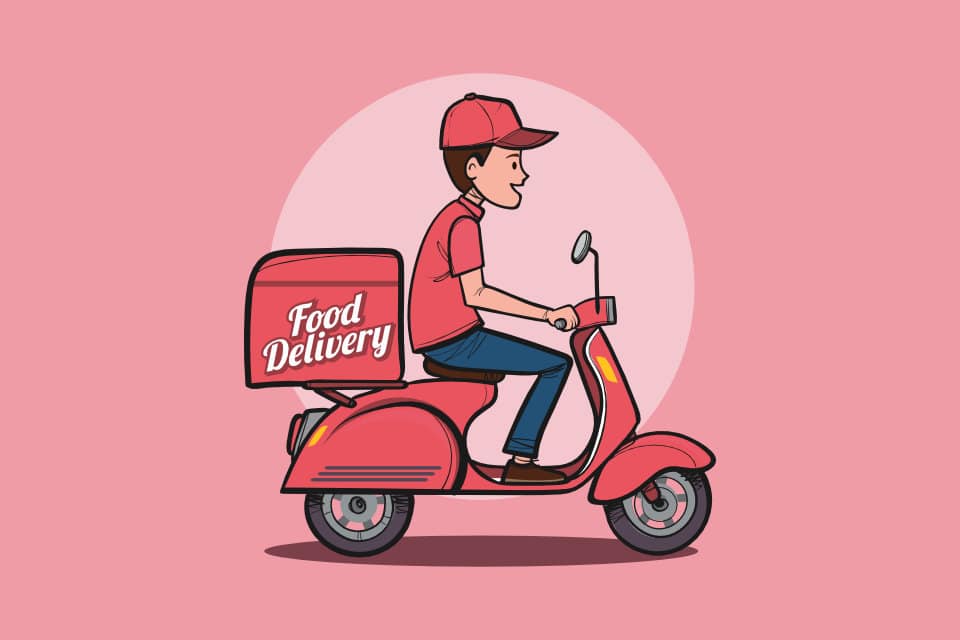 Call up a food delivery app and say you want to lodge a complaint against them. When asked why, say that you have not received your order that you had ordered about two and a half hours ago. When they ask for your order number and items, make up rib-tickling names like tortilla bread, peanut rice, mushroom jelly, and so on and so forth. If they hang up on you, that's the end of this awesome prank call idea.
If they don't and play along, you can make a friend! Also, to add fun to one of the easiest prank call ideas, call DoorDash customer service and say that you want to lodge a complaint against Uber Eats. If they try to rectify you, pay no heed and continue with your banter.
15. "I Quit"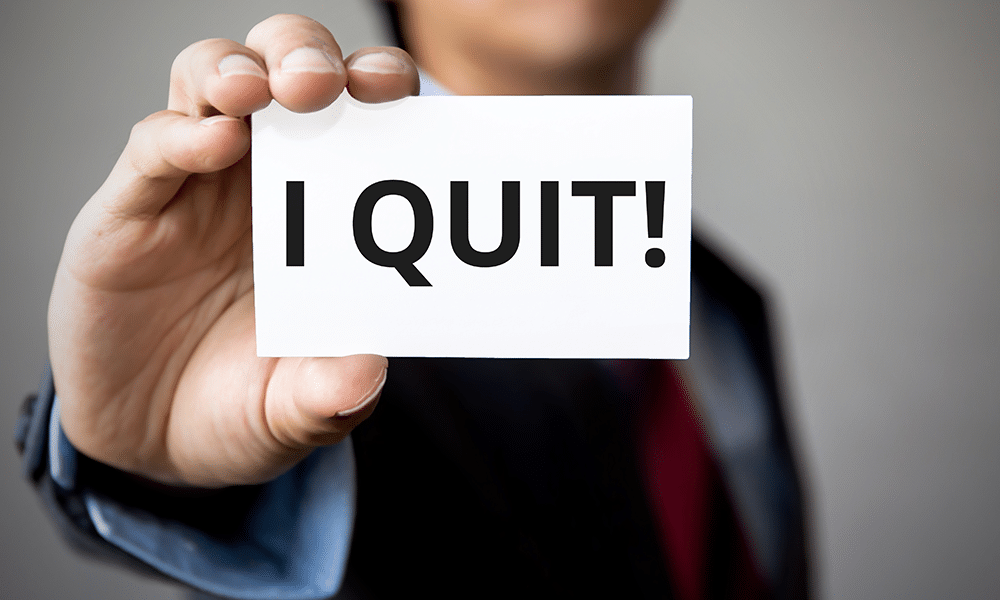 Pulling off a prank call, ideas like these are not child's play, but if you can, the delight is endless. Okay, so here's what you have to do. Call up an arbitrary helpline number of a food delivery service. State boldly and clearly that you quit and cannot do it anymore. The person picking up the call may get confused initially, but you can keep ranting about how the restriction on peeing, burping, and farting during duty hours at the store is why you are resigning.
Take it a notch further by asking them if they do the above activities during work hours and, if not, how they manage. If you can keep composing such comical reasons at a stretch, the person on the other end may not be able to control it anymore and start laughing out loud! Speak in a stern voice to reinstate humor in the most subtle manner.
16. Place Cross Orders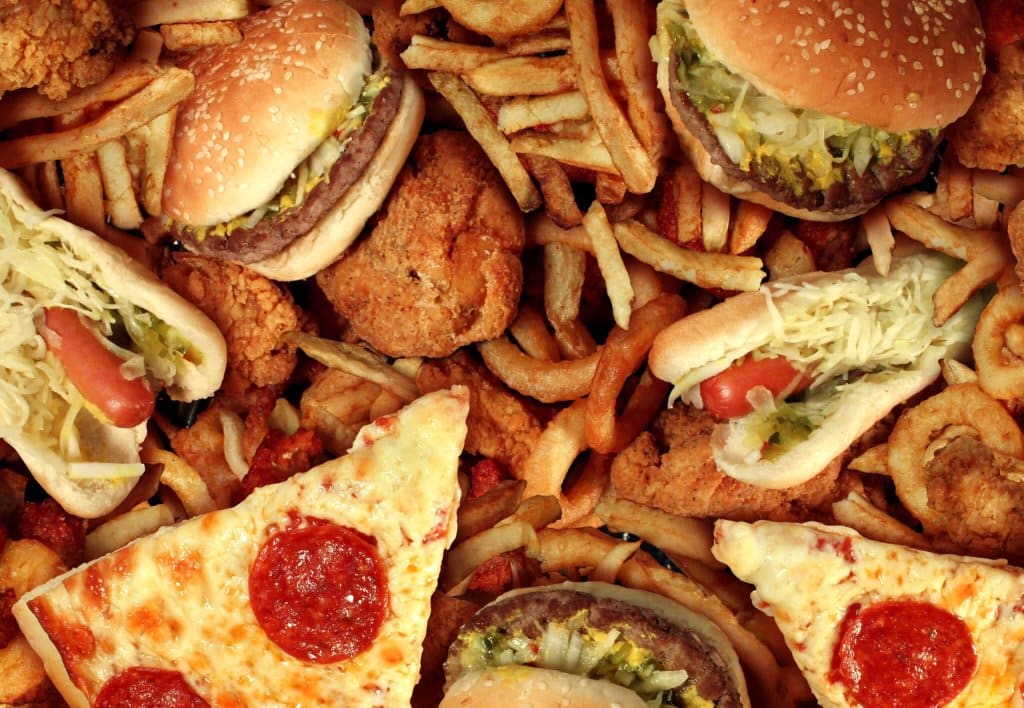 Pretty much similar to what happens during a cross connection, placing cross orders as part of witty prank call ideas is absolutely wholesome! How do you do this? It's pretty simple. All you have to do is call McDonald's to order grocery items and Fresh Direct to order mac and cheese, hamburgers, or pizzas. These are just examples, and you can try it out with other food delivery apps or other services.
Customer service executives may try to reason with you, but you can keep reiterating that your friend just ordered the same yesterday until, of course, they are forced to hang up the line by themselves. And if they are a good sport and keep persisting, you can just drop your facade and state the obvious.
17. Sing Happy Birthday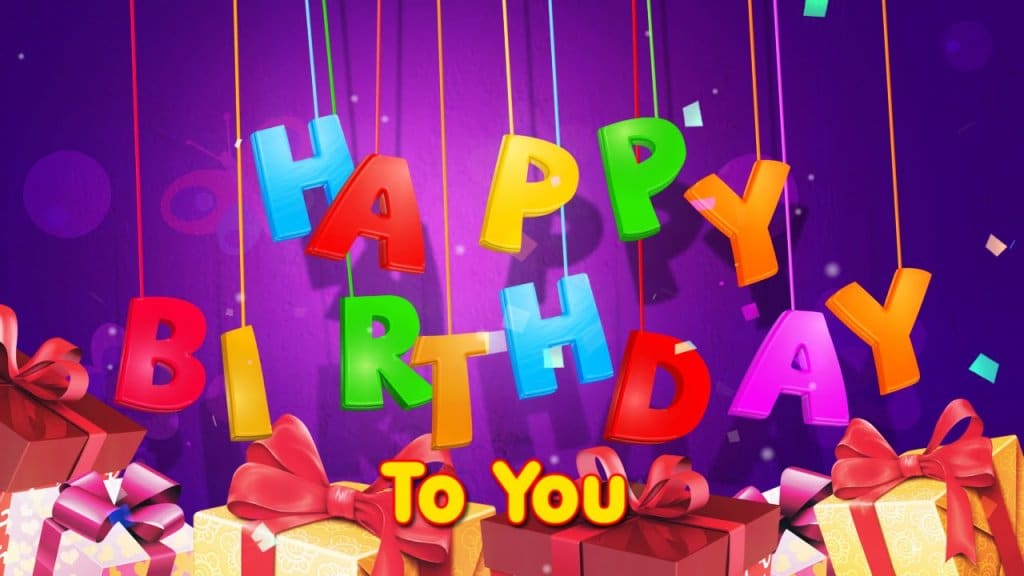 One of the classic prank call ideas; this never goes out of style. Call up a random stranger and start singing Happy Birthday the moment they pick up the call. They may be stunned for a few minutes, thus allowing you to finish the song. Once the song ends, they may try telling you that it's not their birthday and you've got the wrong person. Laugh out loud and hang up the call or say that it is your birthday and you were wishing yourself and then hang up.
During one of these encounters, you may actually even call up someone who may be celebrating their birthday on that day. If they sound surprised, just say, "It was a wild guess," before hanging up!
18. Pretend to Be an IVR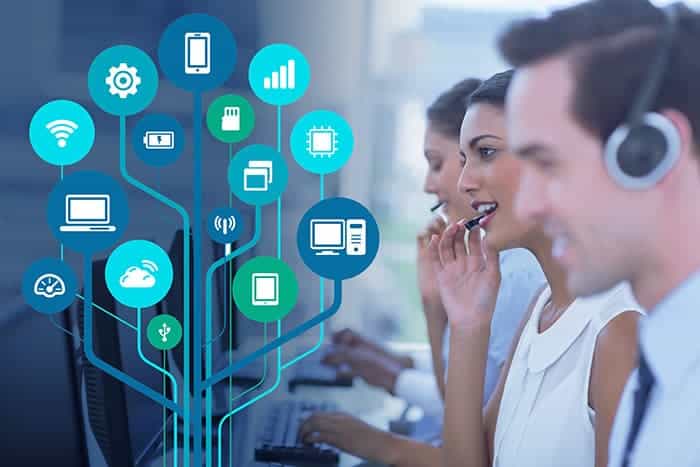 The best prank call ideas are executed under the guise of telephone operators and automated answering systems. And this statement again proves itself in this prank call idea where you call up someone and, in a robotic voice, state that they have reached the customer service forum and should patiently wait for an executive to get through their call. They will be surprised to find that the call may have been initiated from their end.
Your speech delivery and accent will determine the outcome of this prank call. Stay on the line as they keep waiting for an executive to receive the call. Watch how long they wait before finally cutting the call.
19. Phone Triangle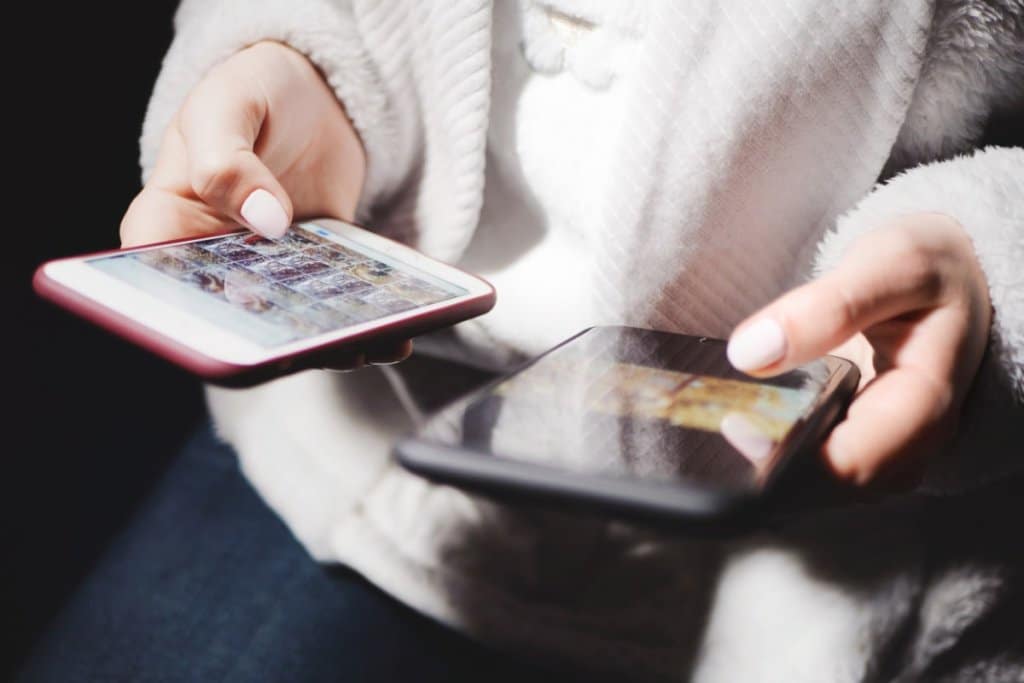 One of the very few prank call ideas that do not need any sort of interaction by the prankster. Call up two numbers using two mobile phones and keep the phones close such that the receivers on both numbers can hear the one online on the other phone. The start may be blurry as both parties try to initiate "Hellos" and "Who is this."
Once they get to hear each other's voices clearly, they may try to engage in a conversation while your laugh wrinkles become prominent as you hear them make no sense with each other while doing so. It may also be the other way around. They may engage in a meaningful conversation that would surprise them without anyone knowing the other person.
20. Unusual Parcel Delivery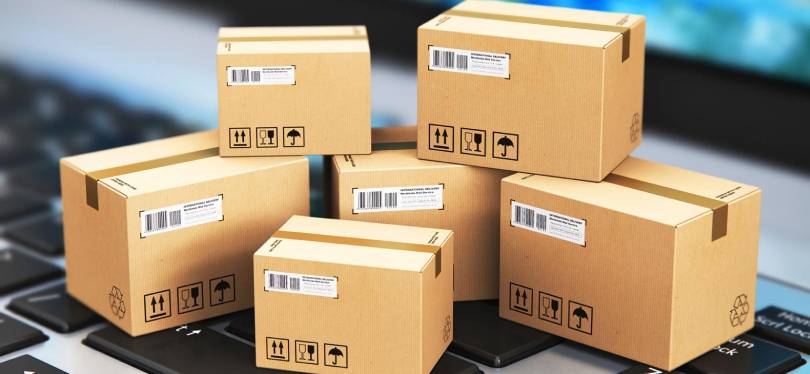 Call up one of your contacts whom you know very well (preferably a friend or sibling) to notify them of a package they ordered. When they get puzzled and ask for details of the same, tell them that they ordered an unusual quantity of their favorite food item or makeup product (for example, 200 pizzas or 500 earrings).
Hence, they would need to come downstairs and sign the order receipt as they were waiting outside in the truck. If they are close to you, they may get a whiff of foul play. If not, they may sound really annoyed and open the door to check for the parcel delivery truck. Once you hear them opening the latch of the door, cut the call or shout "fooled you" before hanging up on them.
21. On My Way to Fix the Issue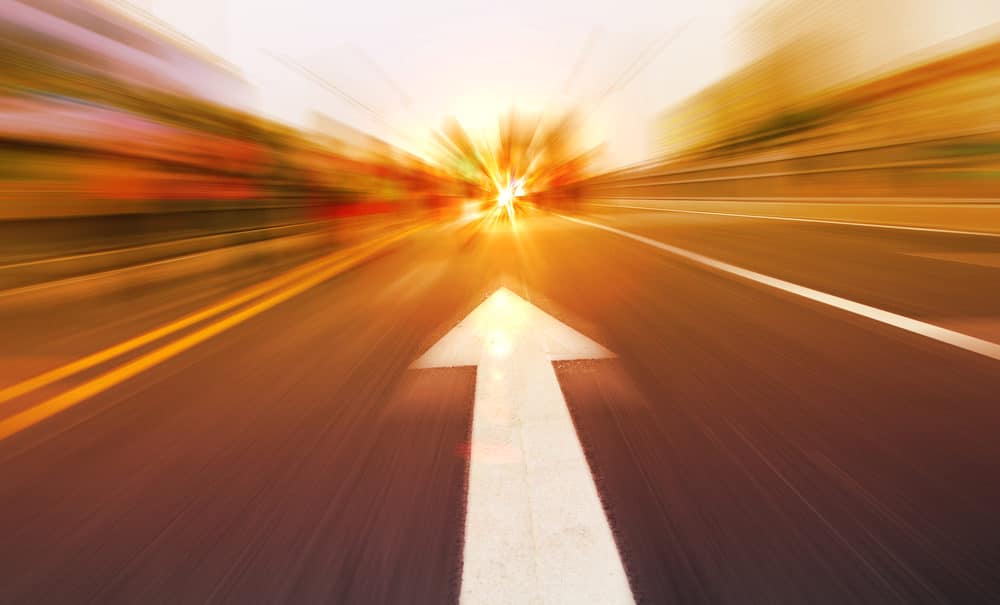 Prank call ideas are meant to be jolly. Hence, if you call up and frantically say in an exhausted and hurried tone that you are on your way to fixing such an issue, no one will initially doubt the purpose of the call. It is when they ask you to furnish the details of the problem they are supposedly coming to fix that your game plan should start. Mention funny problems like fixing the pages of the homework their dog ate off or baking cookies using bread and bananas.
You will eventually get caught as the person on the other end will realize that it is one of the prank call ideas people show on TikTok or live stream on radios. But your consistency and insistent attitude may change the mood of the person from annoyance to happiness.
22. Spot a Friend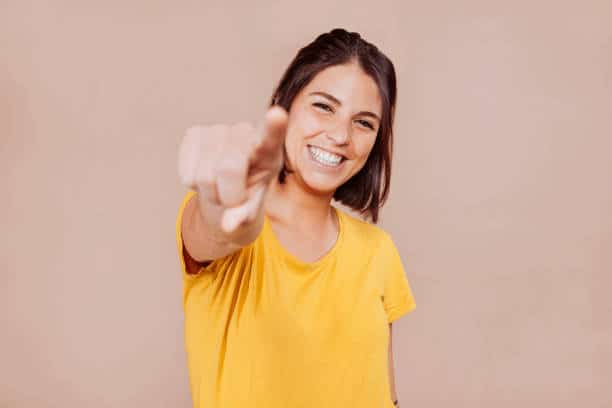 Not all prank call ideas need to be anonymous. Like this one, where you can call up your friend from your existing number and tell them to wait wherever they are as they are on the opposite side of the road and they spotted you strolling. Check out beforehand whether they are at home because that makes this idea perfect to execute at that time. If they tell you that they are at home, insist that they are lying because they can still see you at the other end but cannot cross because of the traffic.
Again, be highly confident when you speak in order to sound convincing. Maybe, you can even convince them that they have a counterpart living not far away from them and may soon take over their lives because of their stark resemblance with them.
23. "I Like You"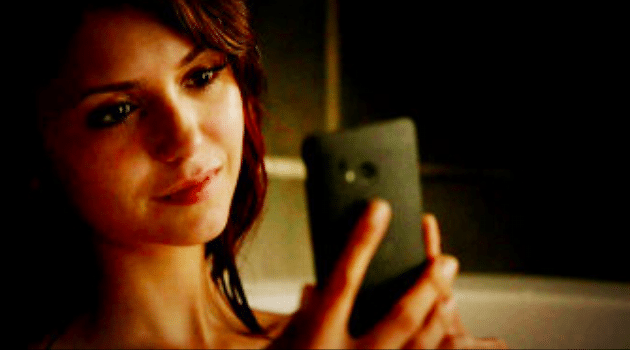 This is classified as one of the risky prank call ideas because they are sometimes known to change the course of the prankster and the laughing stock's course of life! Just kidding, but yes, so that you know, it's rare, but connections happen during the execution of prank call ideas like these. Call up someone you know from a private number and say that you like them and would love to go out with them.
Yes, you could try this idea on your crush, but you could also try it out on anyone else just for the sake of having fun. Kudos if you can secure a date with them. Give details of the time and venue, and maybe they will arrive there, who knows! You could either wait for them to divulge in person that it was a prank or just laugh it off.
24. Call from the School Principal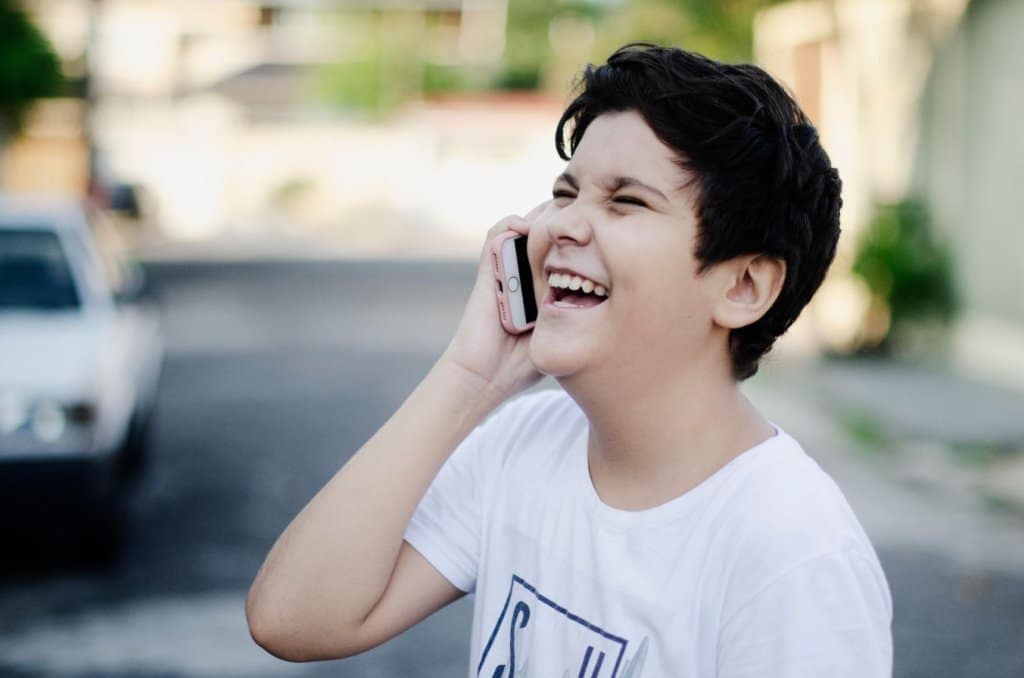 If you're still in high school, give this a shot! Call up your friend's mother or maybe your mother as the Principal of your school. Inform them that their child has gotten into a fight with a classmate, and they would need to visit the school authorities before their son or daughter could be released from school. This is sure to send parents into a frantic state (that they will soon get rid of!), and they may try to contact you or your friend to confirm the matter.
If you do not want to stretch it further, pick up the call and tell them that it was a prank. Or, don't pick up the call and tell the truth once they come down to your school to pick you up. Remember, these prank call ideas may extract tears instead of joy, so proceed with caution.
25. Running out of Toilet Paper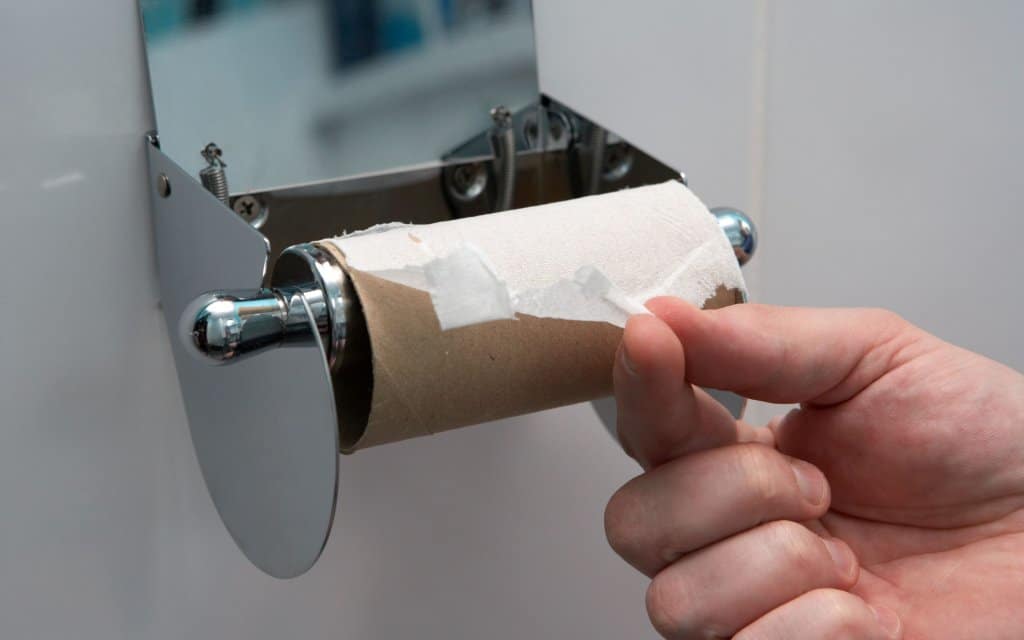 This is one of the most hilarious prank call ideas. Despite it being common, people still fall for it, and how! Call up one of your closest friends and tell them that you are stuck at a public restroom because they have run out of toilet paper. Tell them that you are in a messy state and unable to leave the loo because of the above reason. Give them an address and make them drive or walk there with tissue paper rolls.
We highly recommend you be present at the supposed scene of the incident so you and your friend can share a laugh together while also acknowledging the true and strong bond of friendship you both share. Hang out together for a while after that, and you will thank us for this amazing idea that fetched you an impromptu date with your friend.
26. Scorned Lover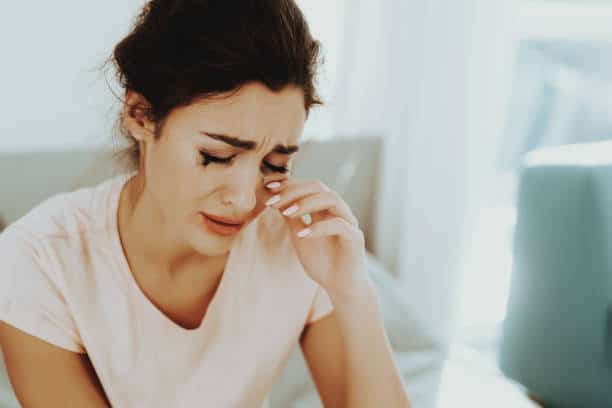 This is great to execute with close friends and relatives. This is one of the few prank call ideas that has great potential and can extend for quite some time. Call up your intended person and tell them that you never expected them to lie to you for so long, to give you false hopes, and other related stuff like these.
Watch out for their reaction as they frantically try reasoning and finding out your identity. Insist that you are their past life lover they broke up with for a petty reason. Bonus points if you can fake cry over the call! Furnish them with their personal details like their birthdays, pet peeves, or stuff like their favorite color to make it sound convincing.
27. Accuse Your BFF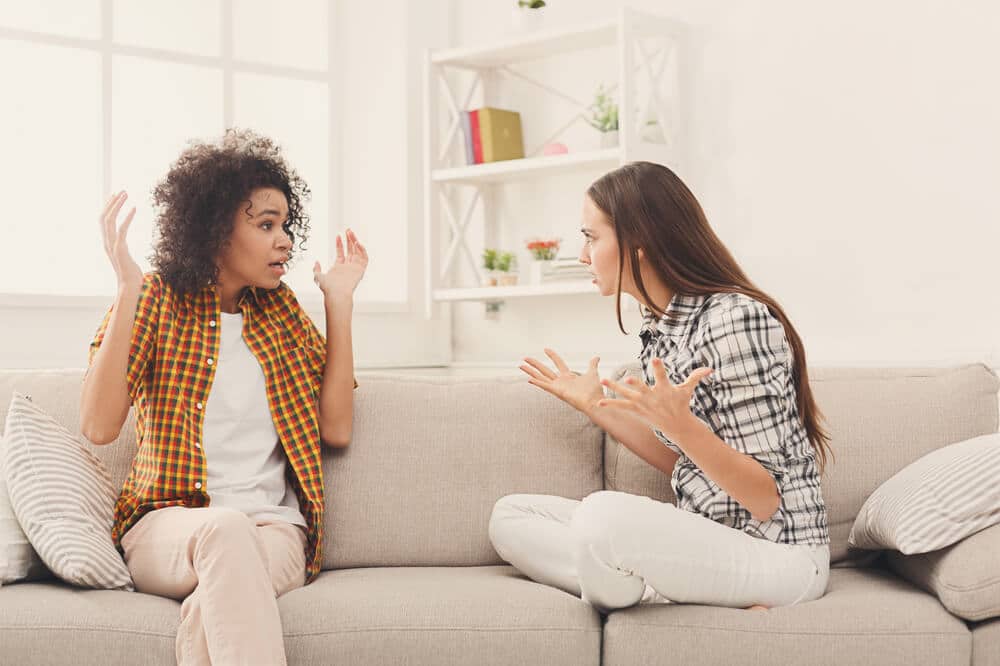 Of course, you know your best friend best and should be the person to decide whether to pull one of the most exemplary prank call ideas on them! Call them up and accuse them of cheating on you with their rival at work or with their boyfriend. Fake cry and sound angry to take the plan a notch higher. They may start crying too and try to make you believe that it's all fake and that they know nothing about it.
But you know where to draw the line because you know their nature best, whether they are highly emotional and sensitive or can take a joke well. Once they are done explaining, or while they are in the middle of their explanation, laugh out loud, revealing to them that it was a joke.
28. Wrong Number Dial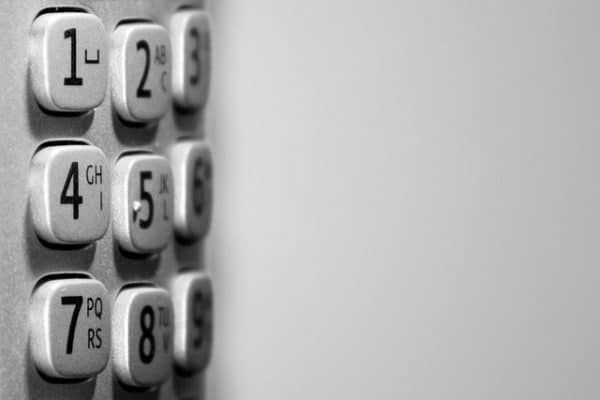 This is one of the most genuine-sounding prank call ideas present to date. You start off the conversation by asking for someone that you know obviously isn't them. When they inform you that you have dialed the wrong number, apologize. But wait, it doesn't end here. Instead of hanging up, engage in a random conversation that the other person won't be able to cut short. This is one of the best ideas to get over your boredom.
We are not hinting at small talk but other petty things like, "Oh, okay, I'm sorry for calling the wrong number. Anyways, how was your day? What did you have for lunch? How are things at work?" Although meant to be a prank, small gestures like these can actually help someone get through a rough day!
The Takeaway
Prank call ideas are a great way to release stress and brighten up your day and someone else's. The caveat, however, is of utmost importance because you do not want to cause distress or harm to anyone. What may start as a playful motive may soon escalate to a major accident you never anticipated. Thus, be careful about executing your prank call ideas and be responsible. If you sensed the slightest agitation from the other end, STOP the prank and inform them that it was meant for harmless fun.
Have you ever prank-called someone? Whom did you call, what did you say, and how did it go? We'd be waiting for your answers in the comments section below.