A well-organized and functional space is important for a professional DIY enthusiast. Having a proper storage system for your tools helps keep your workspace tidy and improves efficiency. Think about finding the right tool at the right time without going through the clutter of randomly placed tools across the workshop.
In this article, we will explore 20 useful tool storage ideas that will help you create a clutter-free environment. Whether it is in a workshop, garage, or a small corner of your house, these ideas can help you customize the storage system to meet your requirements.
From wall mounts to portable ideas, we cover every option that caters to your needs and requirements. Brace yourself to transform your workspace and say goodbye to wasting time with these super useful tool storage ideas.
1. Wall Mounted Pegboard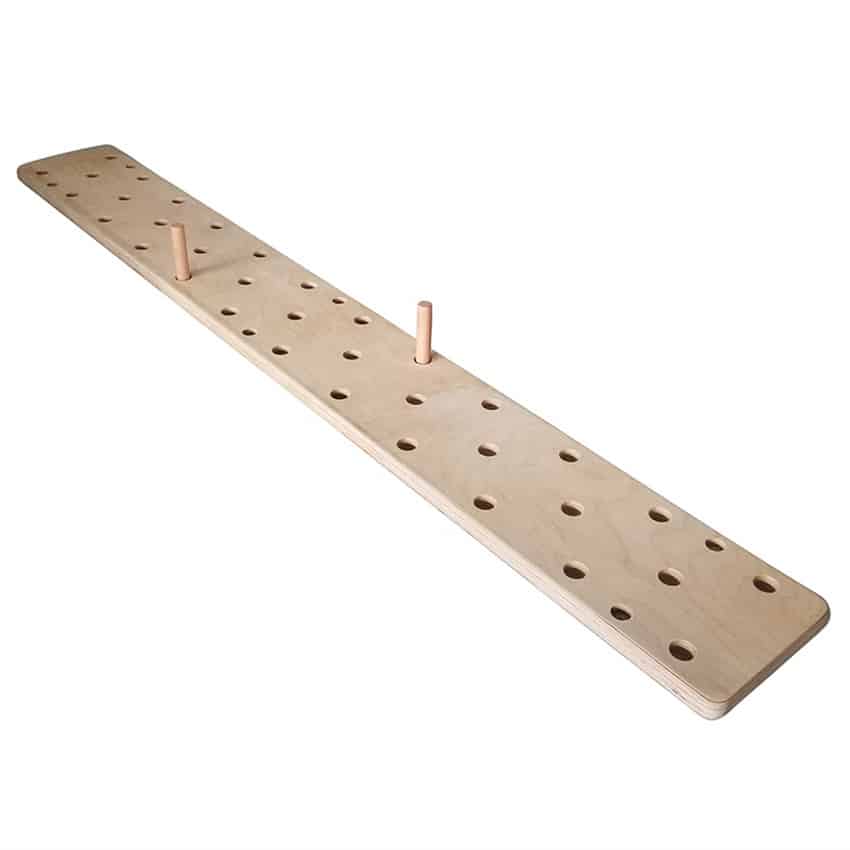 Wall-mounted pegboards are a popular storage option for your tools. These have perforated boards mounted on a wall, providing a set of evenly spaced holes for you to use. Hooks, shelves, or brackets can be inserted in these holes to organize your tools properly. The best part about these is the option for flexibility of choosing the holes which will be holding the tools. You can rearrange the pegs to adjust tools of various sizes. These tool storage ideasalso allow you to enhance the vertical space while allowing you to reach the tools easily.
You can easily locate and get the desired tool. You can customize the pegboard to adjust all your essential tools quickly and easily, whether hand or power tools; a wall-mounted pegboard system is a perfect choice for organizing your tools in the workshop.
2. Magnetic Tool Strips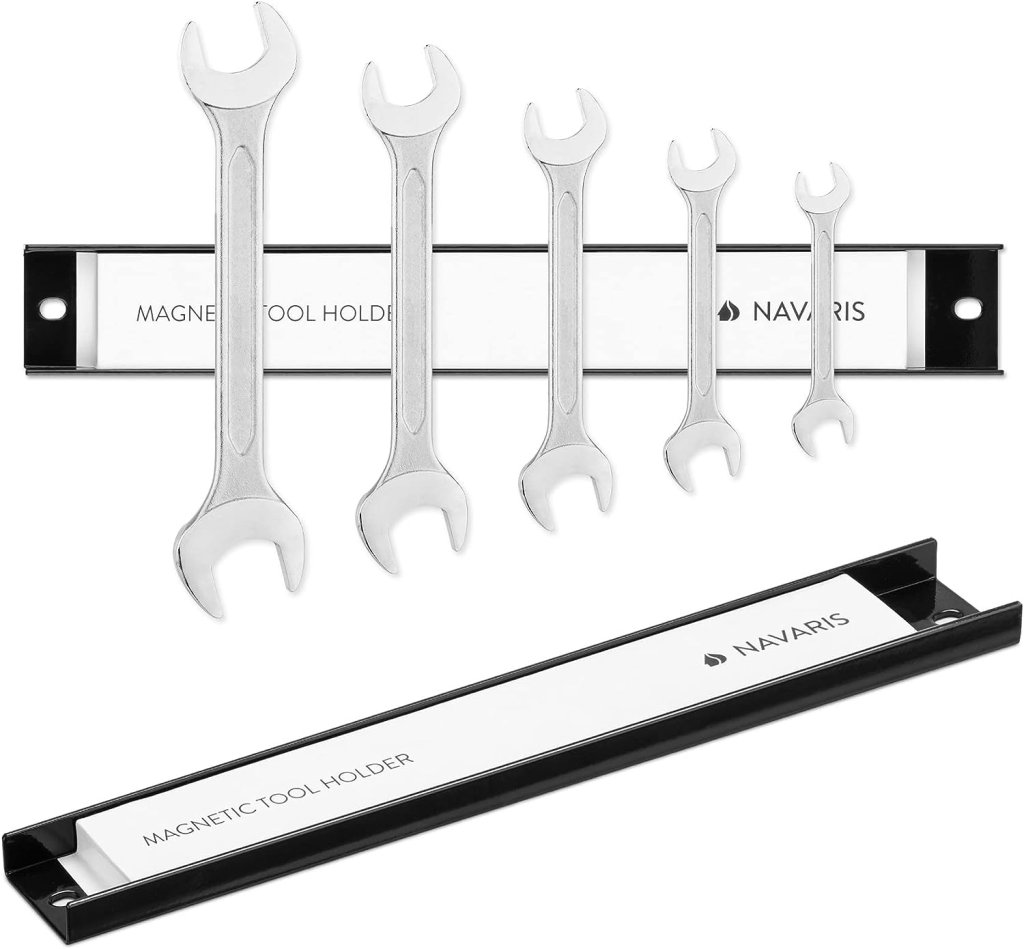 These provide an effective way to organize metallic tools in your workspace. These are usually made by embedding strong magnets in a long and narrow strip that can be mounted on a wall or inside a cabinet. You can simply attach metallic tools to the surface for them to stay in place. The space-saving nature is one of the best advantages of these tool strips. By mounting them on a wall, the tools will be easily visible and accessible. These tool storage ideas may be most suited for small tools like screwdrivers, scissors, pliers, etc.
Quickly grab the desired tool without going through cluttered drawers. It is also easy to understand if a tool is missing. If there's an empty space on the strip, there's a tool not in place. These are durable and easy to use with various tool sizes.
3. Tool Chests and Cabinets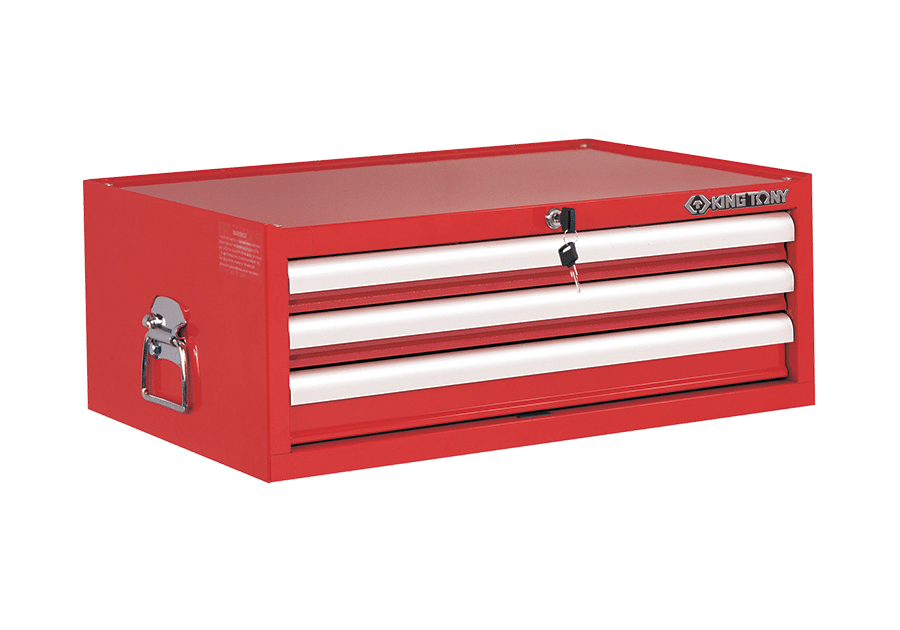 These are important storage solutions for people who have a large tool collection. These are sturdy and provide ample storage space to organize and keep your tools protected. Tool chests usually consist of multiple drawers in various sizes that let you categorize and organize different types of tools easily. One of the best reasons to recommend these chests and cabinets is because they keep your tools organized and make them easily accessible.
With dedicated compartments, you can keep your tools organized in specific locations, making it easier for you to find them instead of searching through clutter. These tool storage ideas provide security for your tools as well. These come in various sizes and storage options to accommodate your tools easily.
4. Rolling Tool Carts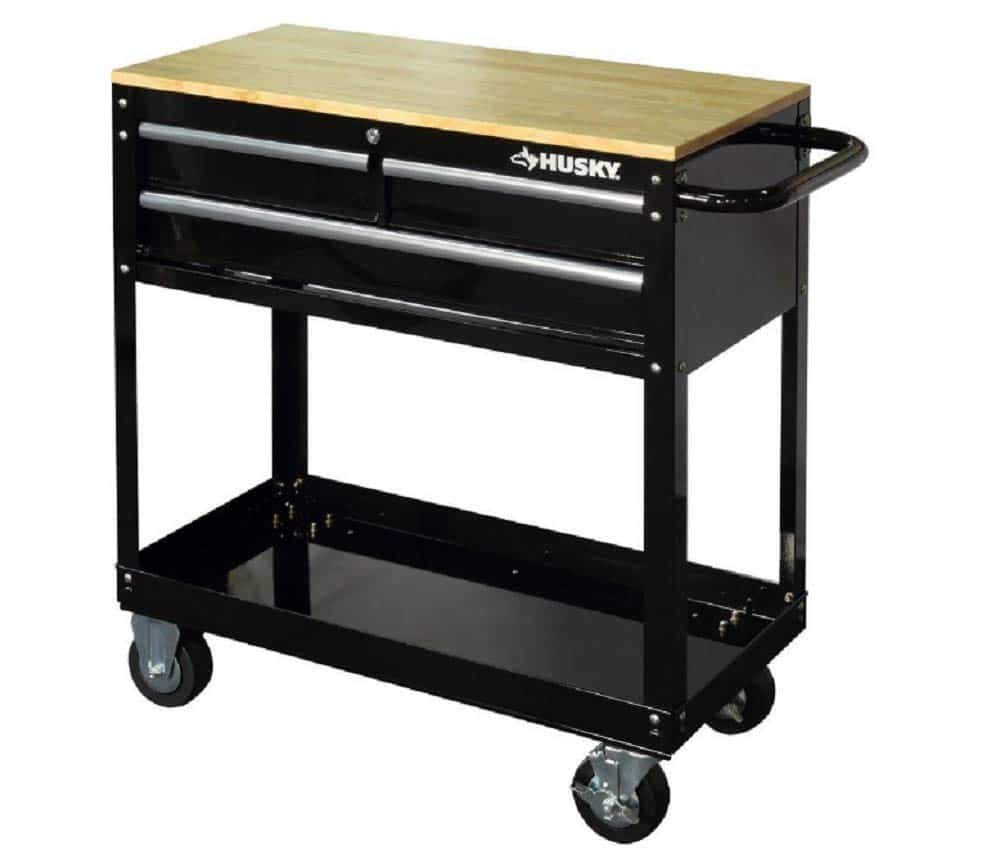 These are convenient storage options for people who are looking for easy access with mobility. It is designed with wheels that allow you to move the tools and equipment easily. These are also made with multiple shelves and drawers that provide ample space for you to keep your tools and other supplies organized. One of the best advantages is that these carts are portable, letting you move them wherever you require them, whether it is across the room or in a different location. This helps conserve energy and saves the hassle of multiple trips.
The drawers have designated space for dedicated tool types making it easy to keep everything organized. These are occasionally lined with dividers and foam inserts that keep things safe while allowing you to alter the space. These tool storage ideas are also designed with a work surface on the top to enhance functionality.
5. Wall Mounted Shelving Units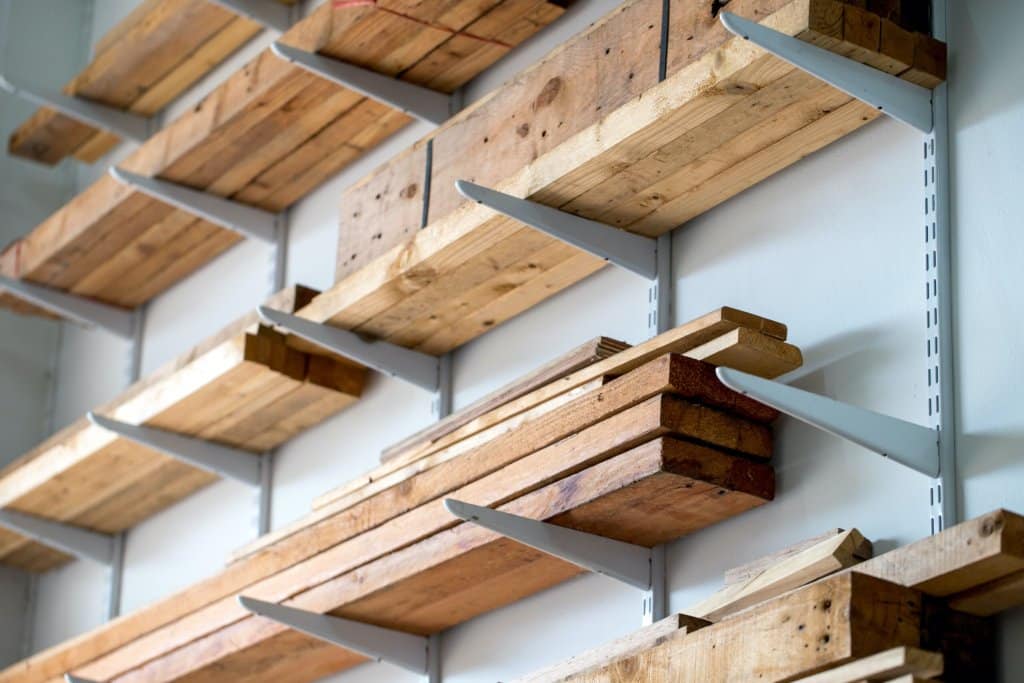 Wall-mounted shelving units are of immense help to people who have limited floor space in their workshops. These have sturdy shelves that are securely attached to the wall, providing a reliable storage area for your tools and equipment. By using the walls, you can free up floor area that allows you to organize and move freely in the workspace. The open design of these shelves will enable you to see and retrieve the tools easily.
You can alter the space between shelves to adjust tools of various shapes and sizes. These tool storage ideas are durable as well and can hold the weight of heavy tools. Usually made with sturdy wood or metal, these are a stable option for you to organize your work tools.
6. Overhead Storage Racks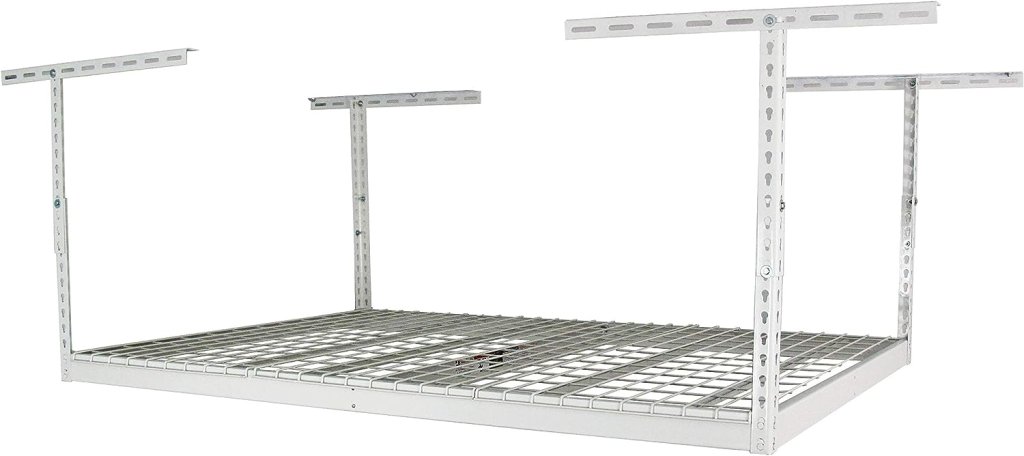 Maximize the vertical storage space in your workspace using overhead storage racks. These are usually mounted on the ceiling or beams, which allows you to use the underutilized space above your head. One advantage of these racks is the ability to keep the tools out of your way while working. Particularly useful for large tools that are not frequently used but still need accessibility. These are designed to support heavy machinery and are made with durable materials such as metal or sturdy plastic.
Another advantage is that these are available in various shapes and sizes, allowing you to alter the space according to your tool needs. These tool storage ideas are designed with adjustable heights and shelves that give you control to place tools easily.
7. Wall-Mounted Tool Cabinets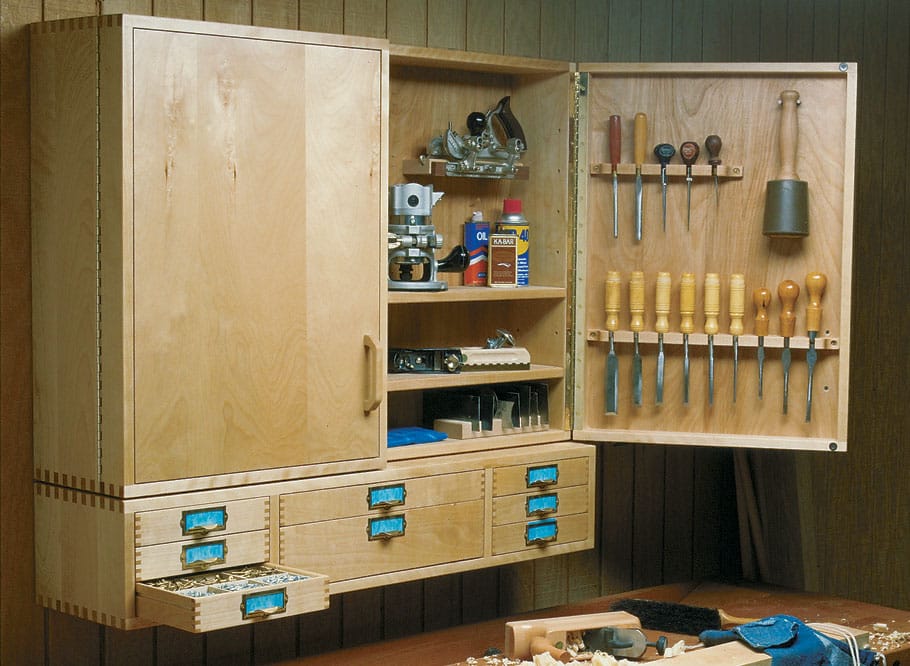 These are practical storage space solutions that let you store your tools easily along the walls of your workspace. One of the main advantages of these cabinets is that they make your tools easily accessible while maximizing floor space. By mounting the cabinets on the wall, you can increase the floor space of your work area for easy movement. These are typically designed with multiple storage compartments allowing you to keep the tools organized separately. This also makes it easier for you to find the required tools quickly without going through clutter.
These tool storage ideas are designed with steel or heavy-duty plastic, making them safe and secure to keep your tools. Some are designed with locks to prevent theft.
8. DIY PVC Pipe Storage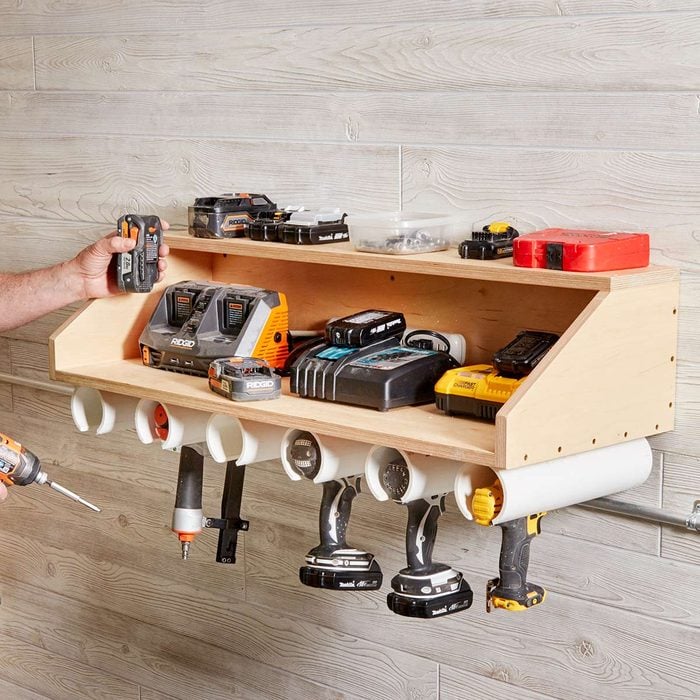 This is a creative way to keep your tools organized due to their customizability. You can cut the pipes of the desired length and create compartments for your devices. You can use pipes of various diameters to fit tools of different sizes. You can mount the pipes vertically on the wall or make a rack using various connectors. The pipes can be attached to a wall using adhesive or mounting brackets providing an accessible storage system.
This is an inexpensive option for you to easily store your items, making it one of the most budget-friendly options. These tool storage ideas provide easy access and visibility for the tools. You have the option to use transparent pipes to identify the tool you require and retrieve it quickly.
9. Tool Racks and Holders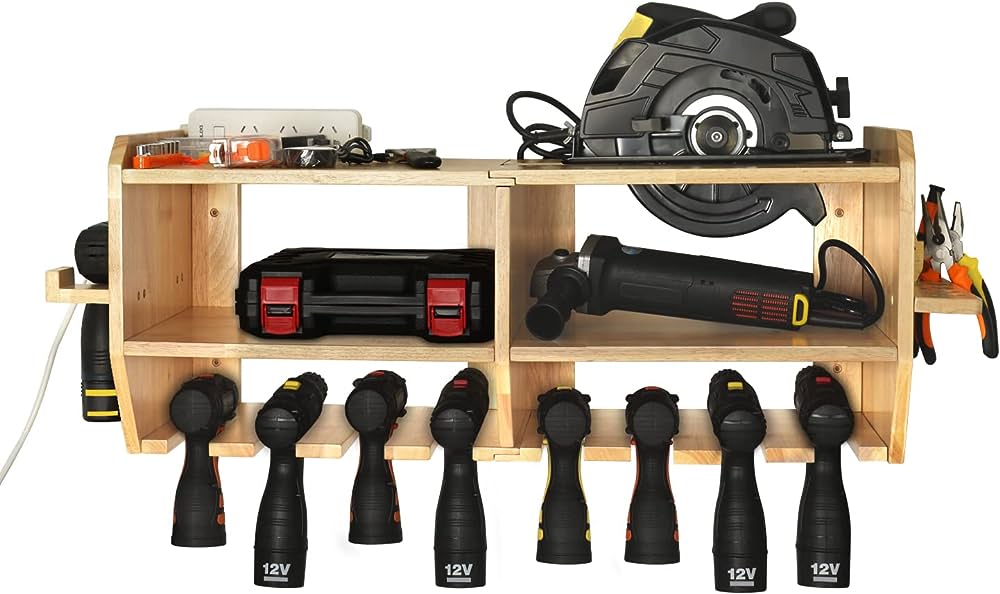 This system is specifically designed to hold your tools securely and prevent them from being misplaced. The main advantage of tool racks is their ability to maximize storage space while keeping the tools organized. These are available in various configurations, such as wall mounts, individual holders, and even magnetic strips. These let you alter the storage solution according to the quantity and types of tools that you have in your workspace.
These tool storage ideas provide visibility in addition to space to keep the tools. With individual slots to keep the tools, it is easily noticeable when the tools are missing. Made with plastic or metal, these are durable, ensuring long-time use. Whether it is power tools or gardening tools, the racks and holders have the space to keep them all.
10. Portable Tool Tote Bags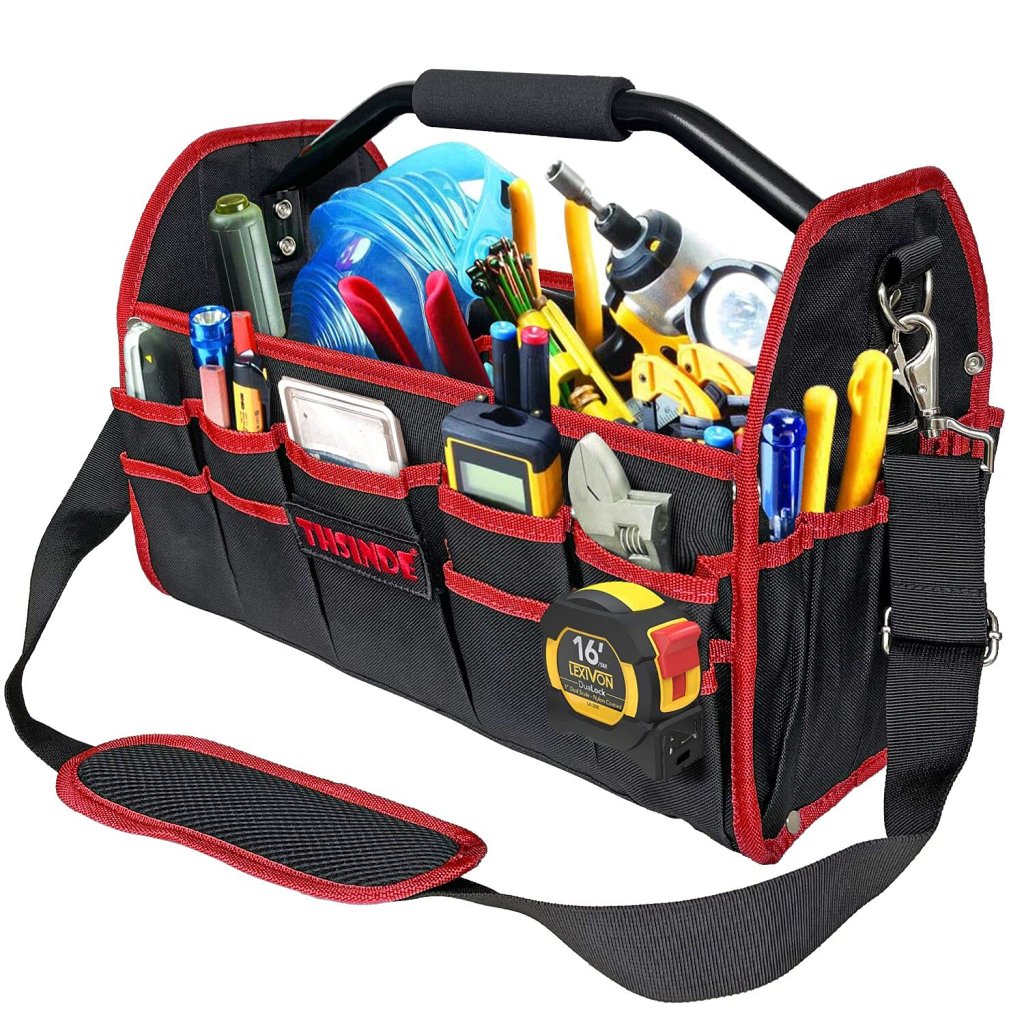 These are convenient ways to keep the essential tools organized. These are designed for easy transportation and are best known for their ability to easily accommodate and organize a variety of tools, making them ideal for job sites and workshops. One of the key advantages is that these are lightweight and designed with comfortable handles for you to hold and carry them easily. This is beneficial for professionals who move between different work locations.
These bags are also designed with compartments to segregate the different types of tools and accessories. Some have foam inserts to keep the heavier tools safe. These tool storage ideas are also designed with durable material, which ensures long-term use while keeping the tools safe.
11. Magnetic Tool Holders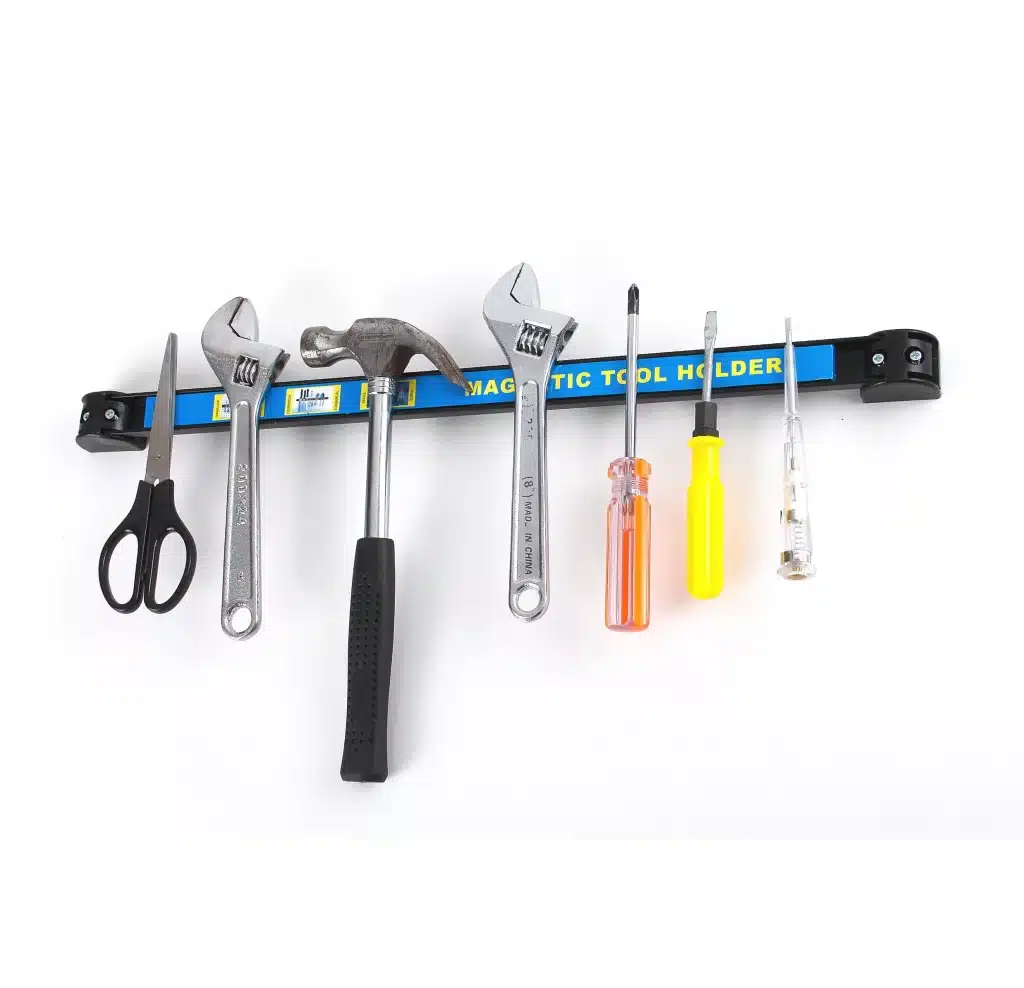 These are designed with heavy-duty magnets that keep the tools in place, thus eliminating the requirement for big toolboxes. These are easy to mount on walls, workbenches, and other work surfaces, providing a simple storage solution that keeps the tools within reach. The solid magnetic force makes sure that the tools are kept in place, making them suitable for heavy machinery and other metal accessories. Similar to strips, these use vertical space, thus providing more room to move and work easily. These tool storage ideas help reduce the clutter around the workshop as well.
12. Toolbox Drawer Organizers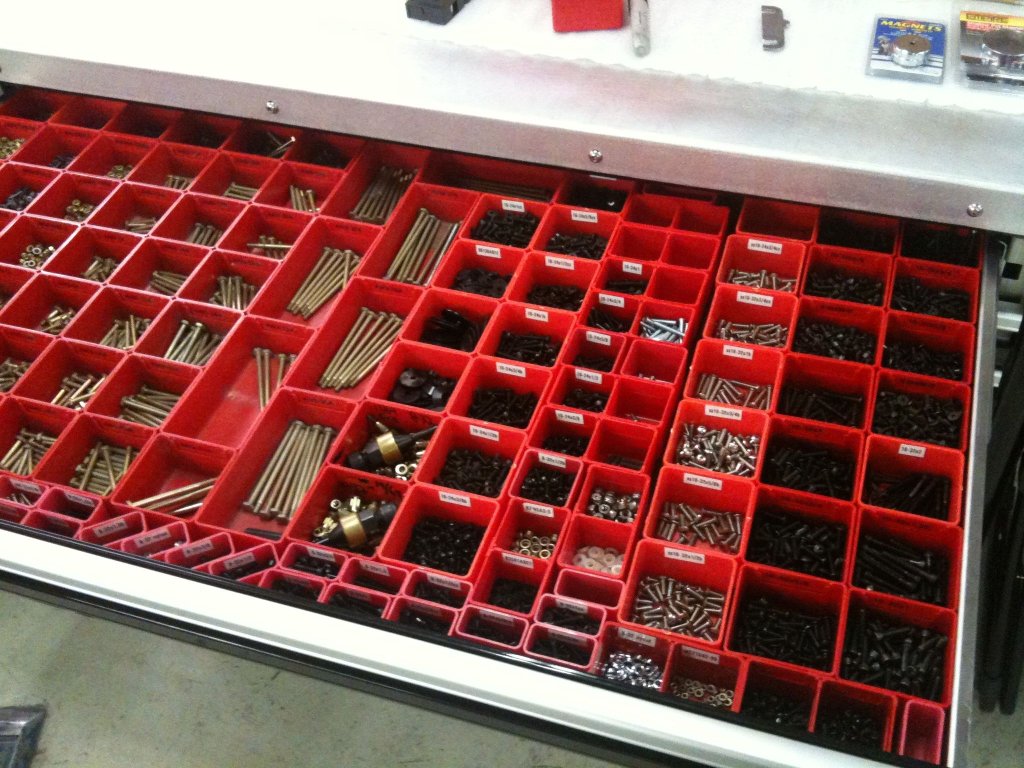 These are important storage accessories that allow you to keep the tools neatly organized and accessible. These consist of divider trays that fit inside the toolboxes or drawers, creating separate compartments to arrange the tools and other accessories. One of the main advantages of these organizers is that you can optimize storage capacity and prevent tools from shifting while opening or closing the drawers. This saves time and prevents frustration while untangling the tool cords.
These are available in various sizes to fit the drawers present in your toolshed. Dividers can be adjusted so that you can fit tools of various sizes and prevent them from moving around. These tool storage ideas also resist impacts to provide a stable platform for your tools and protect them from damage.
13. Stackable Storage Bins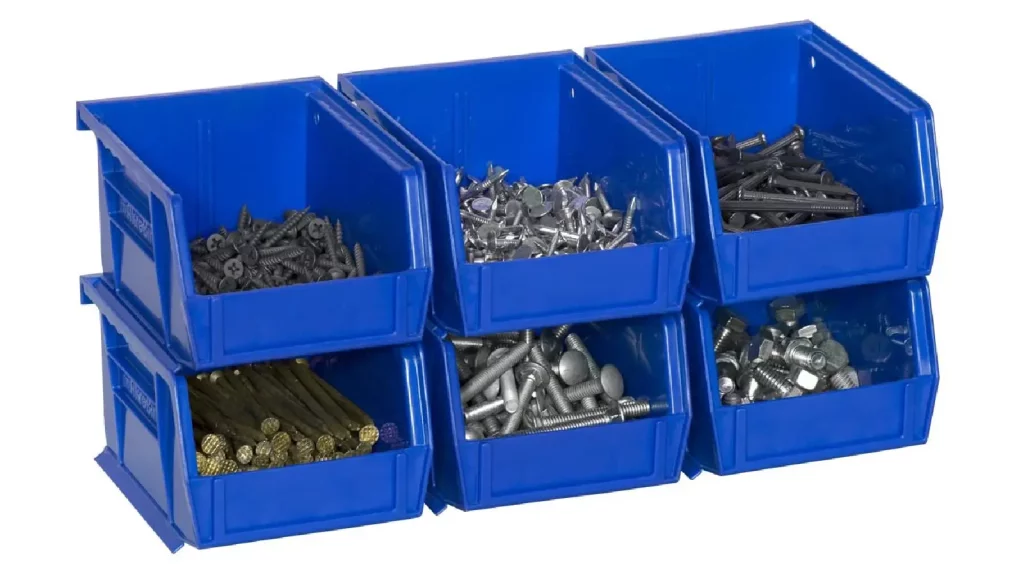 These provide a space-saving solution for your tools and supplies. These are designed to fit on top of each other securely, thus, allowing you to organize the tools quickly and efficiently. These are available in various sizes allowing you to keep tools of various shapes and sizes quickly and efficiently. Stackable design lets you arrange the storage space according to your needs and available space. These tool storage ideas are usually made with plastic making their impact and moisture-resistant. Some are designed with translucent panels that let you see the contents easily and open only those bins with the required content. The stackable design also prevents the chances of the bins toppling over.
14. Tool Shadow Boards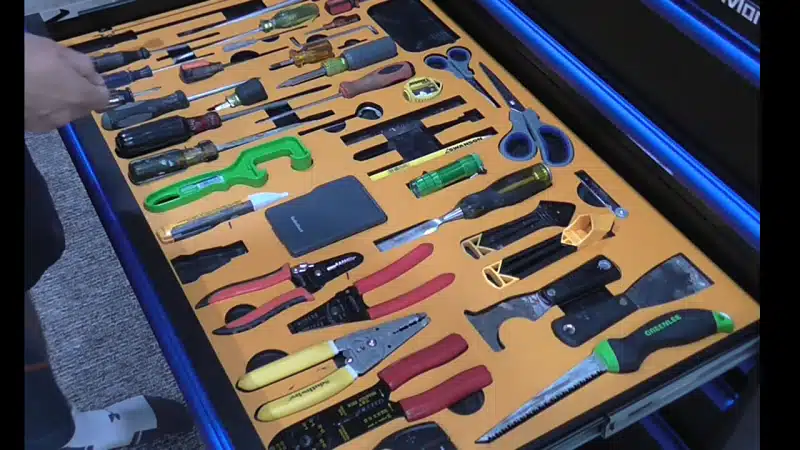 These provide an innovative option to keep your tools organized while providing a visual cue for easy tool identification. These are designed with a tool-specific outline which provides a dedicated space to keep the tools easily and organized. The main advantage of these boards is that they promote a clean and organized workspace. The outline ensures that if something is missing, it gets noticed immediately. These tool storage ideas are made with plastic or metal for handling the tools efficiently. These can be wall mounted or can be placed inside drawers easily.
15. Magnetic Tool Trays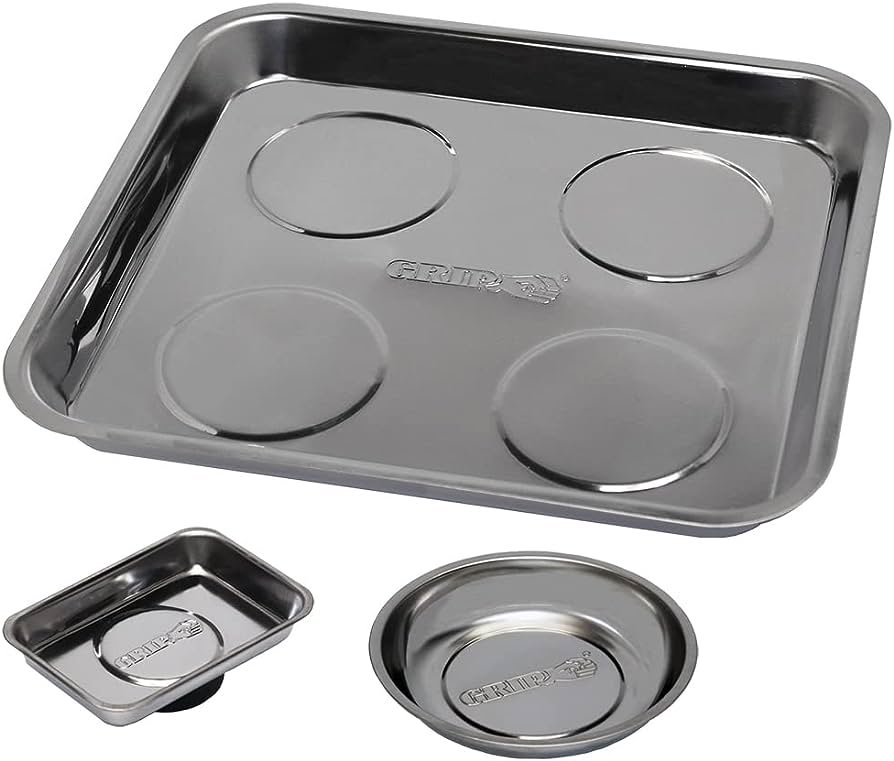 These provide storage space to keep your small tools and accessories in one place, preventing them from rolling away or getting misplaced. These can be used in places such as garages, workshops, or job sites. Trays can be placed on a metal surface, keeping the same in place and handy. Some trays have different compartments and dividers to keep the small accessories separated. These tool storage ideas can be moved from one place to another easily, making your tools accessible, and they are the go-to containers to sort and carry the tools easily.
16. Wall Mounted Screw and Nail Organizers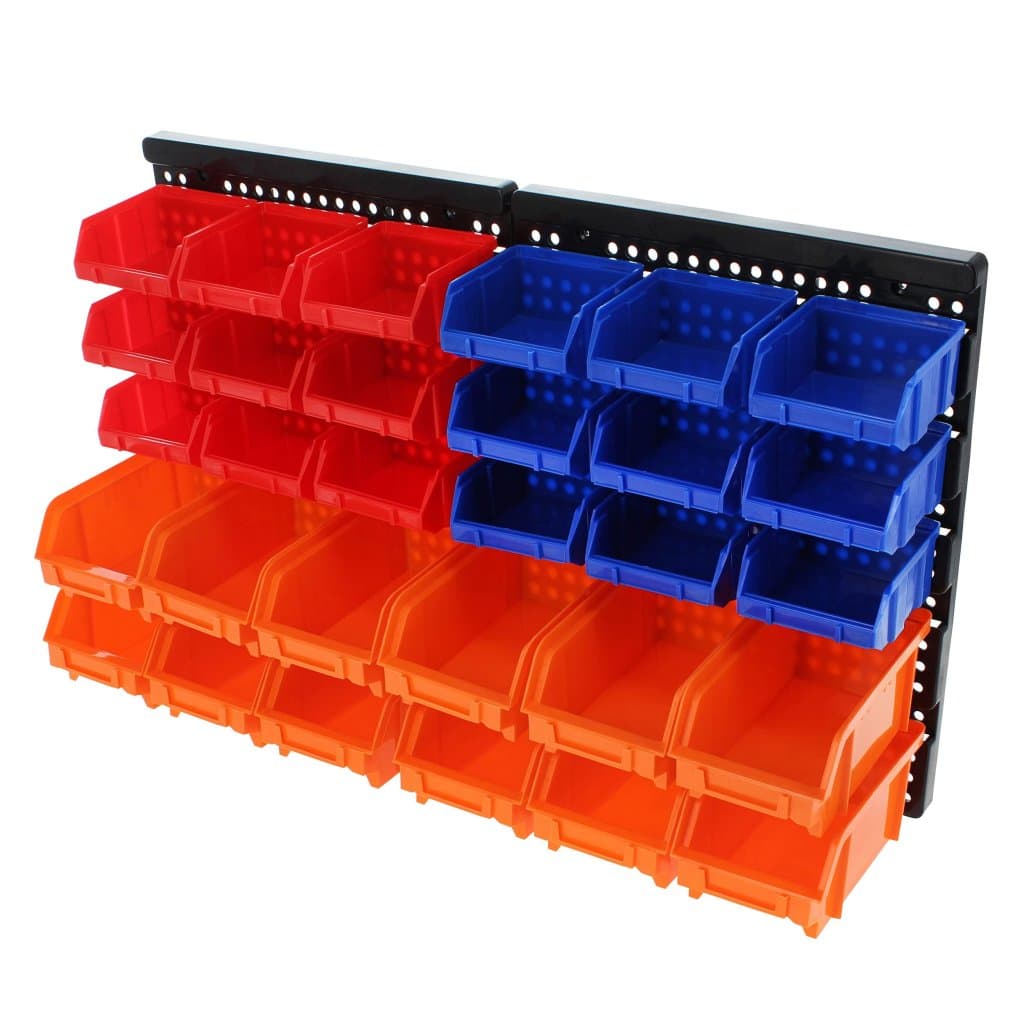 These allow you to keep the nails, screws, and other small fasteners organized using individual compartments or bins. The main advantage of the same is that it allows you to keep your valuable workspace clutter-free. These tool storage ideas are made with plastic or metal, making them durable. Translucent in design that allows you to see the contents easily. Wall mountable design lets you arrange the bins easily on walls so that the vertical space is utilized efficiently. You can easily remove the bins and carry them wherever required.
17. Retractable Cord Reels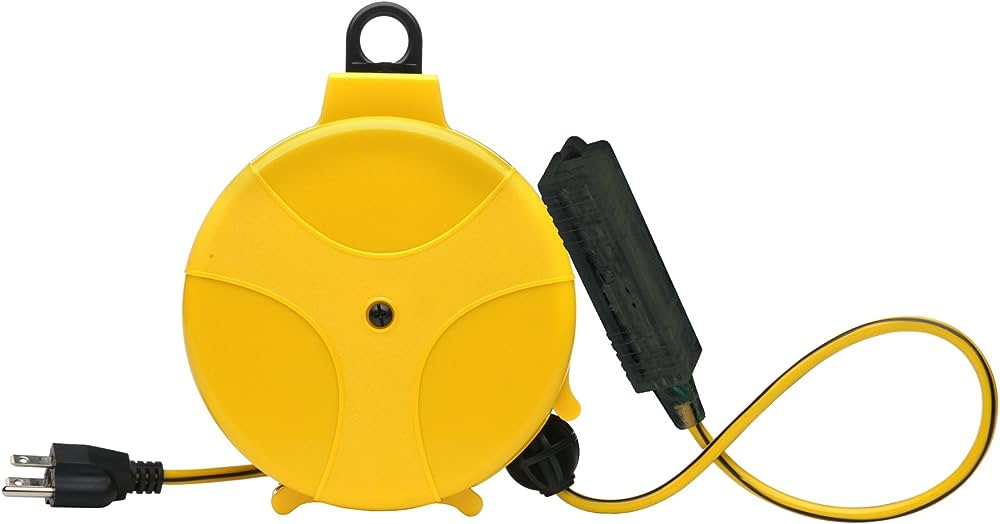 This allows you to keep the cords and cables organized by using a spring-loaded mechanism that automatically retracts the cords when not in use. The main advantage is that it keeps the cords tangle-free to avoid the chances of tripping. This also ensures that there is no need for manual untangling or winding. These tool storage ideas can be used for various cords like electrical, extension, and hoses. They can be mounted on the ceiling or walls to maximize workspace efficiency.
18. Tool Drawer Foam Inserts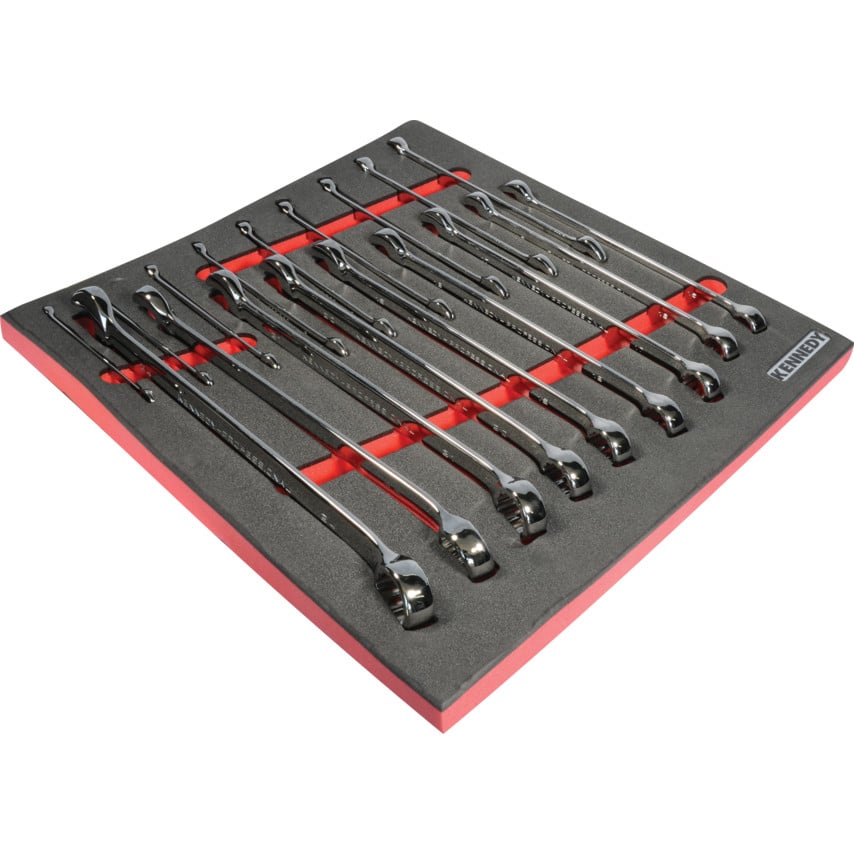 This provides a custom-fit organization for your tools. Inserts are made from a foam material that is cut according to the size of the tools that you're placing in them. The foam is a cushion to protect the tools and keep them in place. This also protects them from damage during transit. Each store has a particular spot making it easier for you to see if any tool is missing and keeping it organized. These tool storage ideas are also customizable, allowing you to alter the layout according to your needs.
19. PVC Pipe Wrench Storage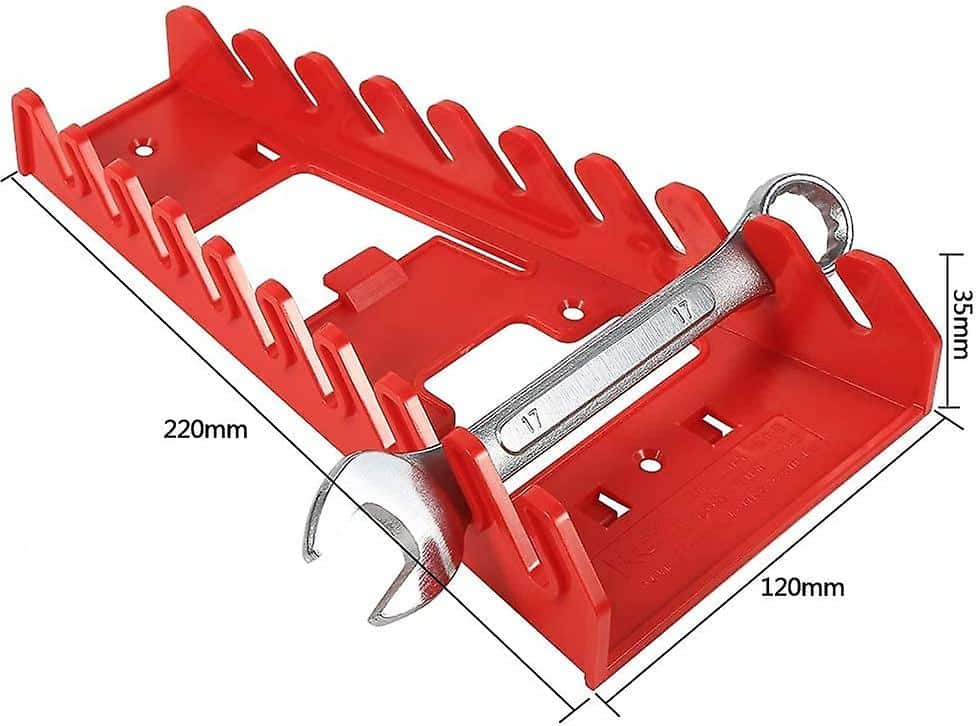 A cost-effective solution to keep your wrenches organized. This involves using PVC pipes to make a custom storage rack for the wrenches. The main advantage is accessibility allowing you easy reach to the tools. PVC pipes are easily available, and with a few simple steps, you can create custom storage for your wrenches. You can mount the pipes on the walls and cut custom holders allowing you to place the wrenches easily. These tool storage ideas are easy to mount on various surfaces that allow easy access.
20. Tool Wall Grid System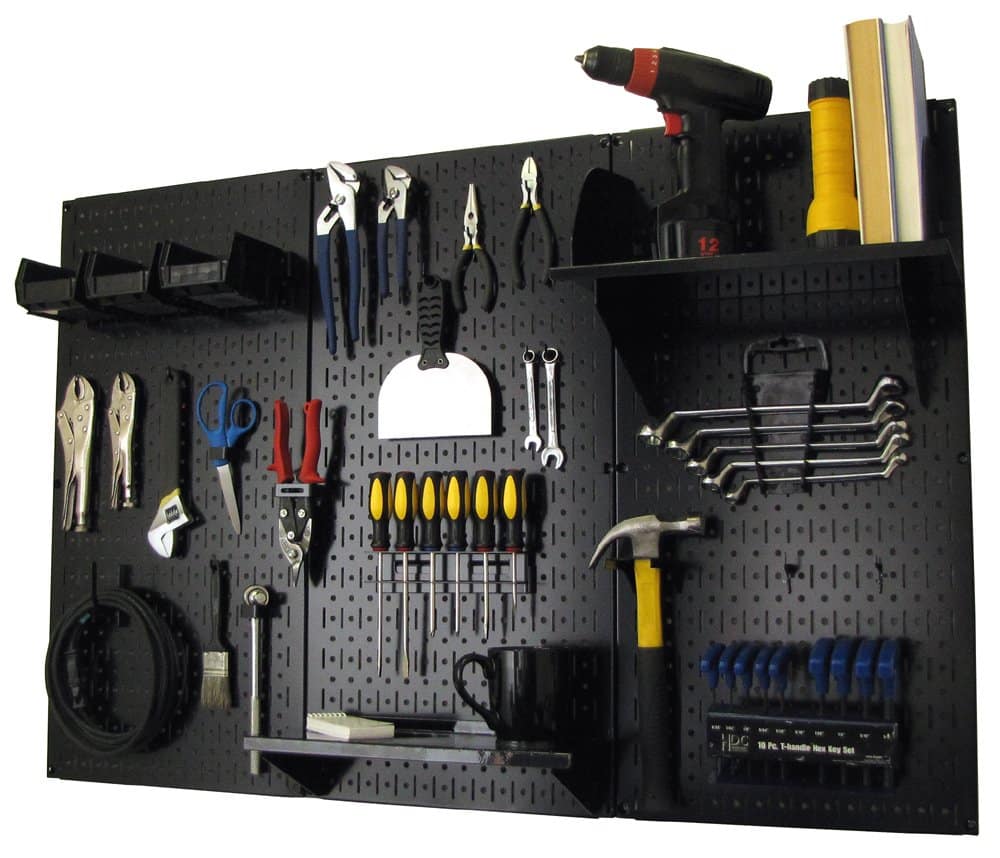 This is an efficient storage system that lets you access and organize your items easily. This consists of a grid system of panels that you can easily mount on a wall. The grid panels have evenly spaced slots or holes that you can attach to various tools using hooks. This allows you to reconfigure the storage space accordingly. This provides excellent visibility and access to your tools. These tool storage ideas are also suitable for all types of tools and accessories.
Conclusion
We hope that these 20 tool storage ideas allow you to create an organized workspace in your tool room. Whether you're a DIY enthusiast or simply looking to improve your workspace efficiency, these ideas can help you keep your things organized.
These arrangements help you can minimize the clutter and keep the tools handy to maximize productivity. By using these ideas, you can reduce the chances of misplacing essential tools.
Go ahead and transform your workspace using these ideas to keep it organized and work efficiently. Get started today to create a storage space that's perfect for your tools. You can experiment with different solutions and configurations that work best for you.
Go ahead, transform your tool storage area into an organized space that you can enjoy and work efficiently; create the perfect tool storage setup today, and let us know your views on how you feel about these ideas.