Has your child become a cute monster by the age of 3 years now? Messing things here and there and making cute puppy faces are a child's forte. But save yourself and engage the child in some fun activities. This way, he will not throw or break anything and will also learn a lot of things while playing and learning crafts.
Entertain your little one by getting him involved in these 24 fun crafts for 3 years old. Kids love getting creative and getting their hands on new stuff. Parents can continue their work and be rest assured their child is playing in a safe environment either beside them or in the drawing room.
Look no further for your child's fun learning. We have brought the best fun crafts for 3 years old. With little to no supervision, the child will learn about colors, textures, animals, birds, and even the alphabet.
Must Try Amusing Fun Crafts for 3 years old
1. Tissue Paper Craft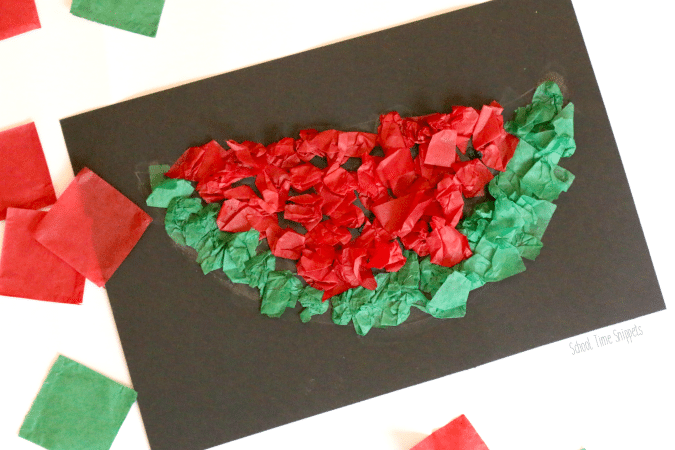 Let's start with the most convenient one. Tissue papers are quite affordable, and a single roll goes a long way. In addition to that, a lot of crafts can be made using tissue paper. You can purchase the particular color if you are sure of what you want your child to create using the tissues. In case you do not have anything in mind, let your child's creativity take a leap and let them color the tissues with the required color.
Draw out a particular object, say a watermelon, and ask your child to cut small pieces of tissue paper and stick them on them. Working with colors and glue can be a little messy, though, but it's good for your child's learning. A watermelon tissue art will intrigue the kid.
2. Cotton Penguins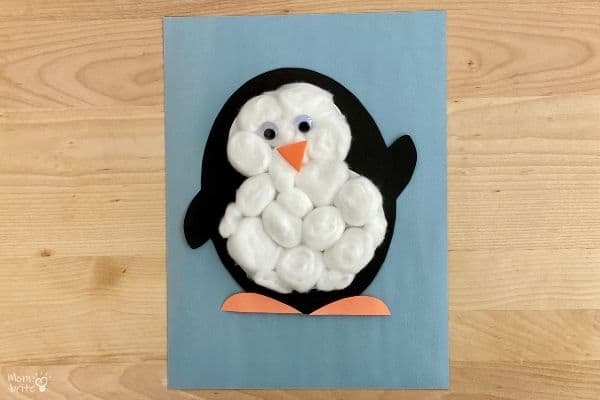 This is one of the easiest crafts for 3 years old. All you will require is lots of cotton along with colored paper and glue. You may use cotton balls or make balls with your hands. Now, download the template for penguins and cut out the body parts. Once all the body parts are with you, stick them one by one and then ask your kid to glue up the cotton balls on the white portion of the body. Help him to create a cute little penguin with a little mess and paste the white part over the black portion of the body.
3. Paper Magnet Craft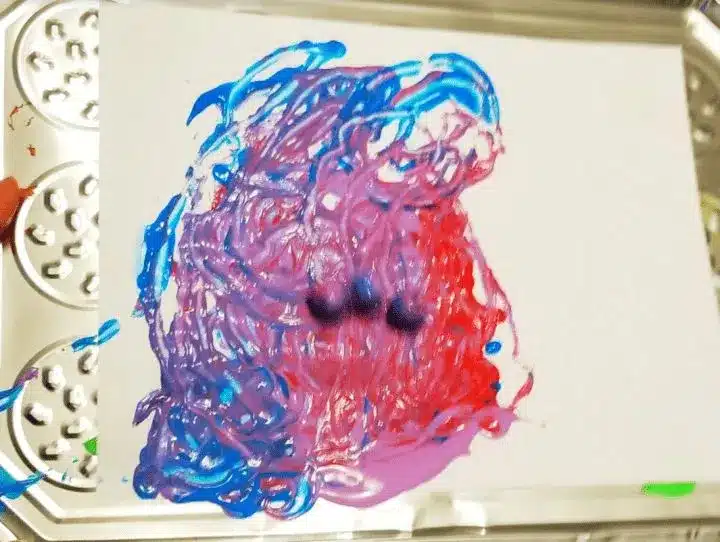 Paper magnet craft has been a fascinating craft for 3 years old. The motion of the magnets will amaze the kid, and you can use this amazement to teach the child the poles and pull off the magnetic force. You need paper, two magnets, a foil or tin tray, and some colors for this art. Place the paper on a tray and put some blobs of paint on the paper.
Now dip one of the magnets in the color and drag the second one under the tray. As the 2nd magnet pulls the 1st magnet along with it, the paper will be painted, and the art will emerge.
4. Crayon Art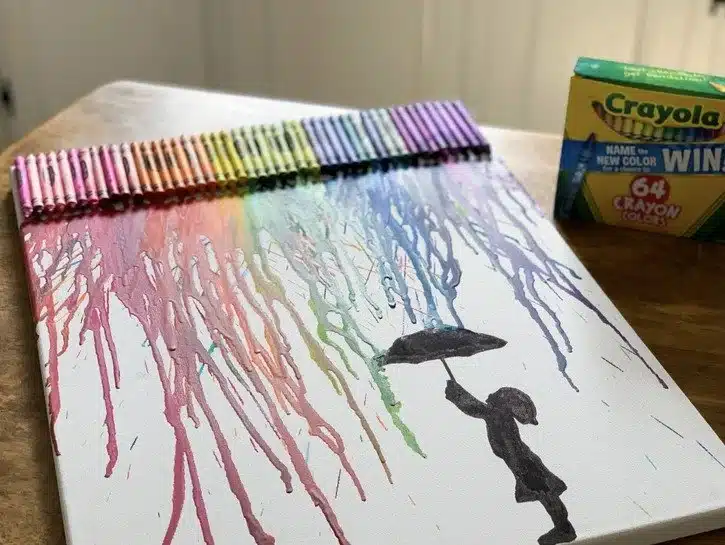 Crayon art is pristine. Kids of all generations have had their hands and bodies chiseled with a variety of colors of crayons, and your child should not be left behind in the race. Give the child a pack of crayons and watch him color everywhere. Protect your walls and bedsheets, though.
A better idea is to draw the kid a few objects, like fruits and mountains, and ask her to color them. If your child is fond of drawing, ask her to draw something she likes and then give her imagination its colors.
5. Puppet Show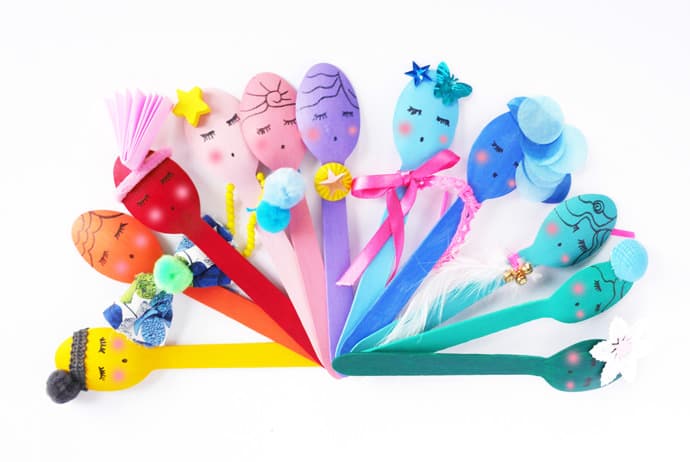 Crafts for 3 years old include a very fun puppet show activity. It is easy to make puppets using either spoons or sticks. We prefer spoons since it is easier to paste the face stickers to make the puppets look real. Guide your child to decorate the puppets with yarns and pom-poms; the puppet show is even more exciting. Once all the puppets are ready, the family can organize a puppet showfor the little kids of the locality. It is an effortless way to teach your child crafts, texture, and how to make friends.
6. Paper Plate Fish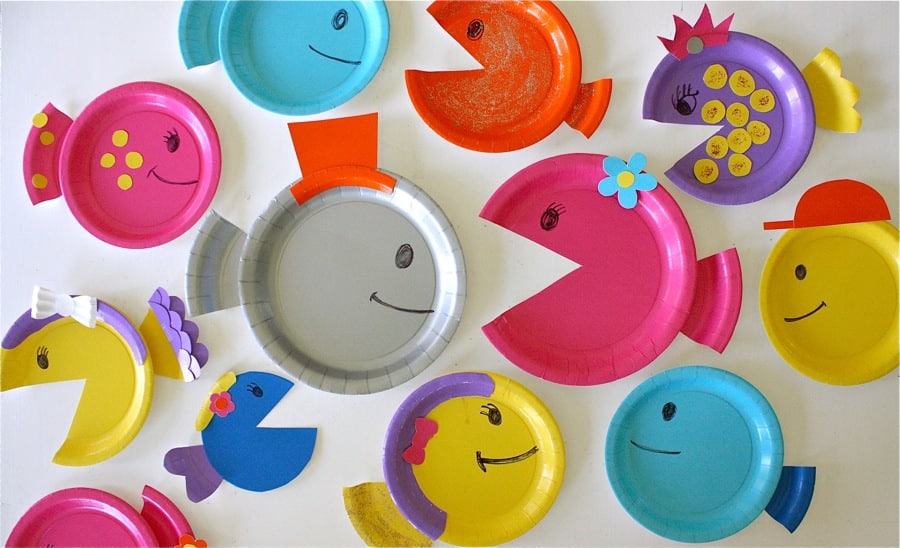 Bright-colored fishes attract the kids. Making paper plate fish is a very easy and fun process. You will need a few paper plates, patty cases, google eyes, and basic crafting tools like scissors, glue, and pencil colors. Now, stick the pieces of paper plates to form the shape of the body of the fish with fins on its sides. Ask your kid to color the patty cases and help him stick them on the body. Paste the Google eyes on the front of the head to make the fish look more interesting. The fish-making process is quite simple and engaging.
7. Glowing Firefly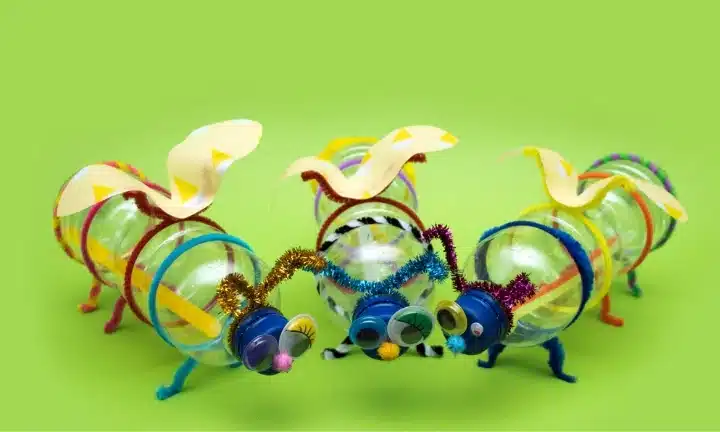 The DIY glowing firefly can be used as a personal lamp for the child. The beautiful bright yellow light of the glowing firefly brightens the eyes of the kids. Make these glowing firefly crafts for 3 years old so they can play with them when the lights go out. Simple supplies like plastic bottles, pipe cleaners in green and yellow colors, crepe paper, foam sheets, and glow sticks will be required. The process of making a glowing firefly is quite simple and will not consume much time and effort.
8. Paper Bag Creativity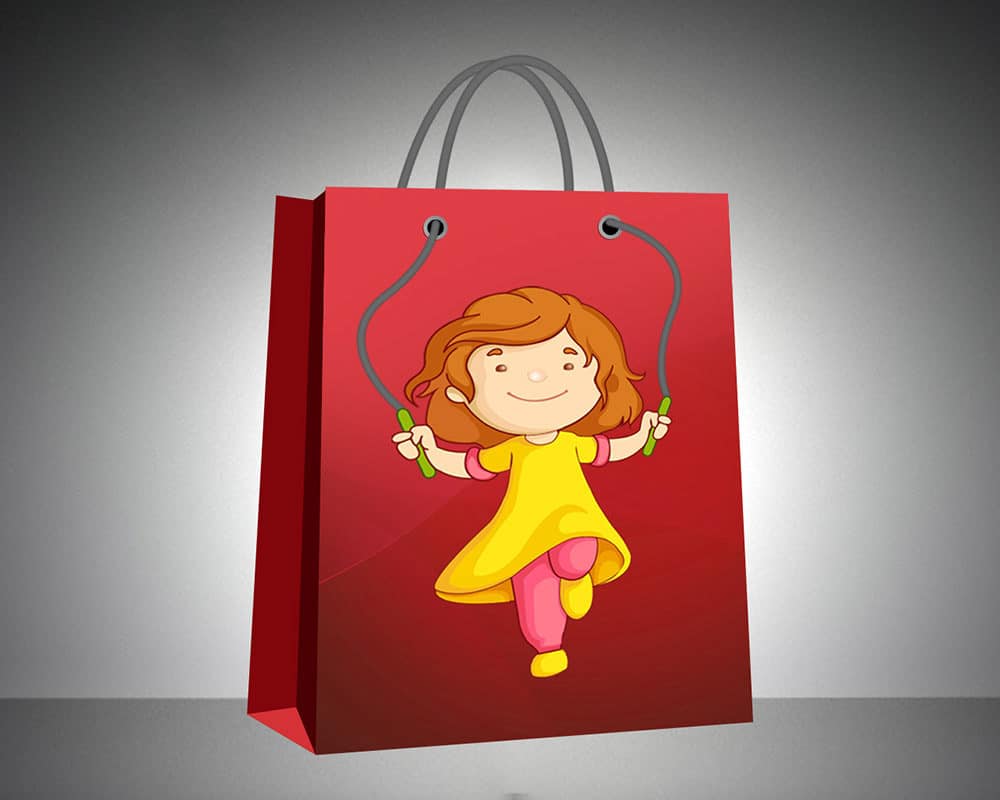 Paper bag creativity is a child's favorite craft. There are so many things that a child can try making with a paper bag. The white paper lunch bag can be painted with the required colors by your kid. You can cut out different shapes and stick them on brown paper bags to make DIY Paper bags that you can carry to the market. As crafts for 3 years old, the kid can also make planters or vases. You can also make fun and creative drawings on the paper bag and ask the kid to color it with bright colors.
9. DIY Butterfly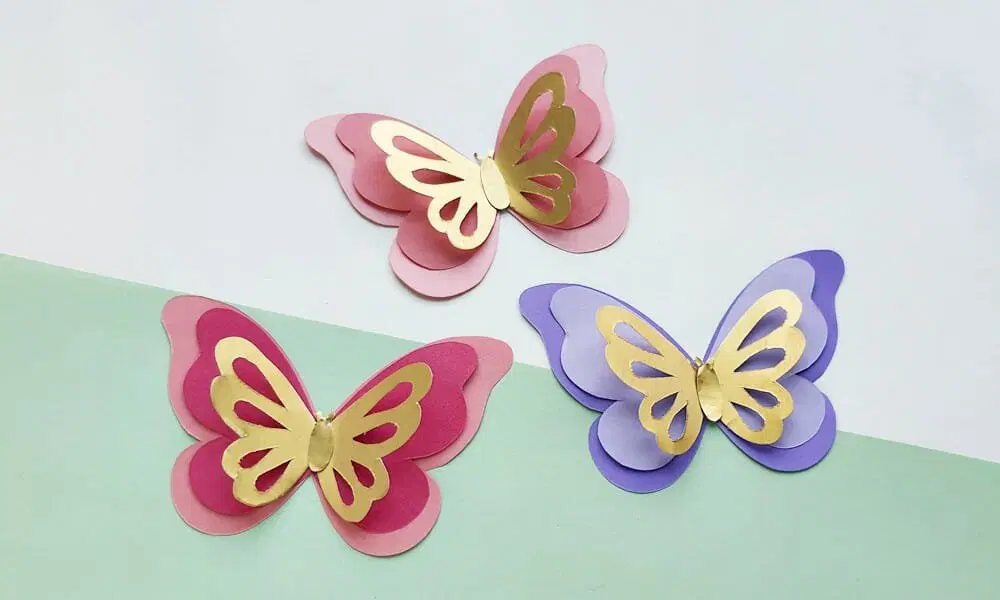 A DIY Butterfly Kite is an exciting piece of art to create with kids. Cut out a butterfly from any colored craft paper that your child likes. Help her paste the wings and google eyes with glue and tape. Sparkle the butterfly with bright colors and markers/doilies. Let the kid add flair with their creativity; it will be her favorite art piece. Stretch out a string from its back and stick shapes or stickers on it, and the DIY Butterfly kite is ready to play with.
10. Pencil Peel Offs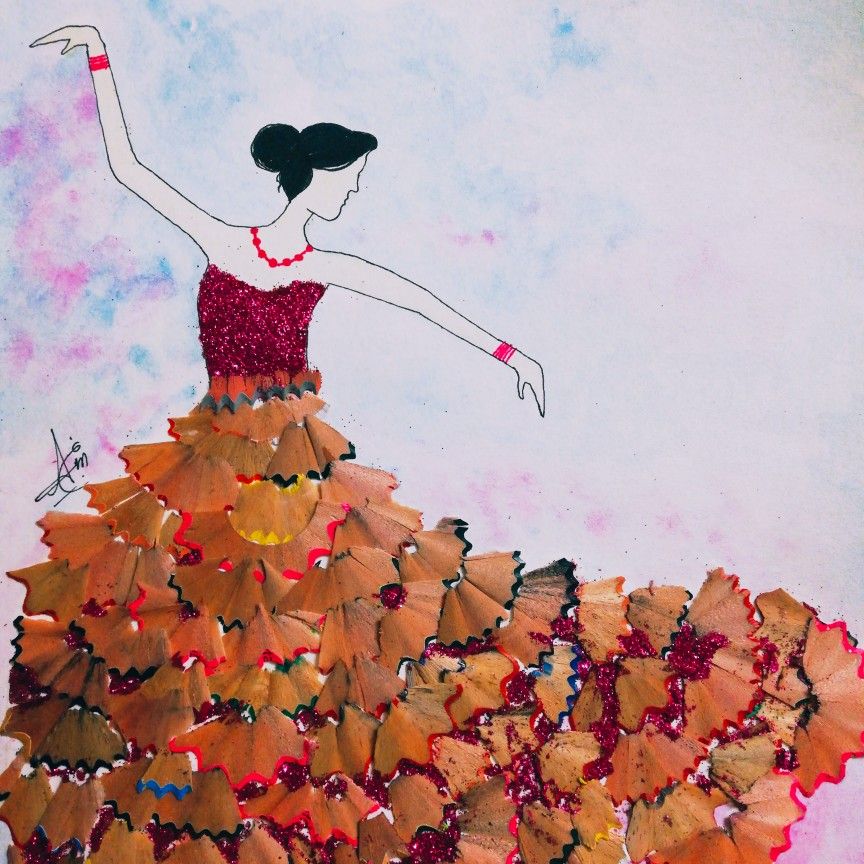 By the age of 3 years, your child must have started using a pencil for drawing random things. What do you do with the pencil shavings, then? Do you throw it away? If yes, store them from now since they can be used to make fun crafts for 3 years old. The full curls can be used to make flowers, while the broken ones can be used to make dresses or eyebrows for art pieces. Peel off the pencilslowly and carefully so that you don't have to deal much with broken curls and wooden ashes. Coordinate with your kid's ideas to make fun crafts.
11. Popsicle Stick Scarecrow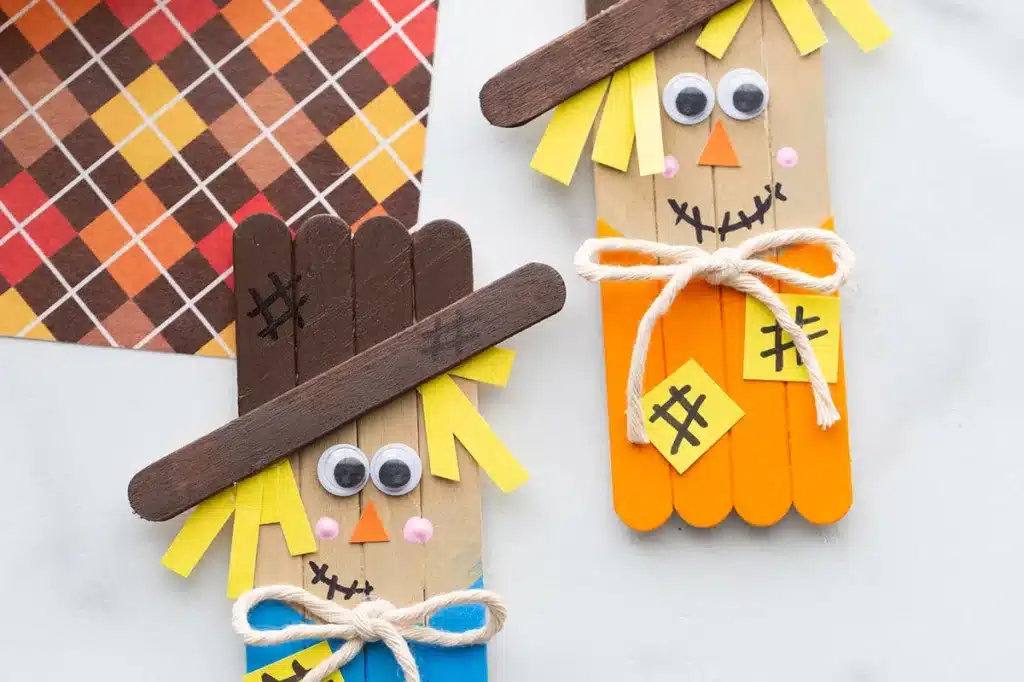 The popsicle stick craft for 3 years old is an engaging activity for the kids. Assign your kid the task of sticking the popsicles side by side and let him have fun while you work. Now, make a design to draw a scarecrow or maybe some other favorite cartoon character of your child. Add Google eyes and colors to make it interesting and fun to play with. Stick the popsicle well; otherwise, they might lose their grip, and the scarecrow will come tumbling down.
12. Bracelets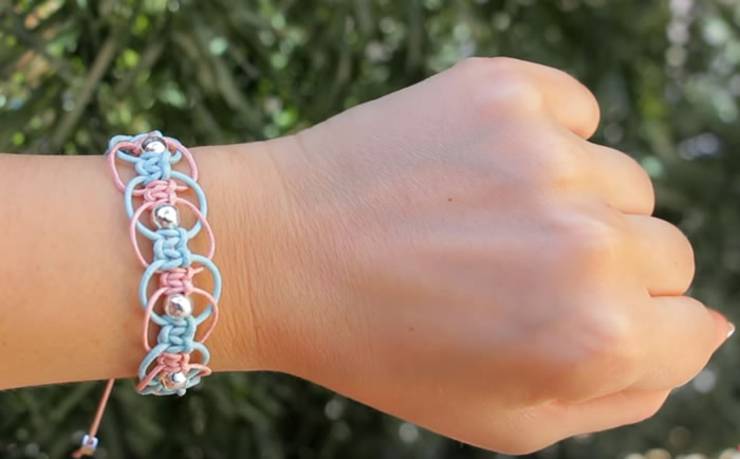 Bracelets for cute little wrists are fun to make. Parents and children can make matching bracelets to wear on the parents-teacher meeting day. Be it the beaded bracelets or the simple strands; it is easy to make. Beading improves the brain's motor skills, which will help build concentration in the child. Make interesting beaded bracelets and make your little one wear them. They will happily carry it around all over the house and wherever they go. Use the elastic bands for easy working and stretching of the bracelet. Refer to the tutorial if you want a detailed explanation of how to move forward with this.
13. Spray Painting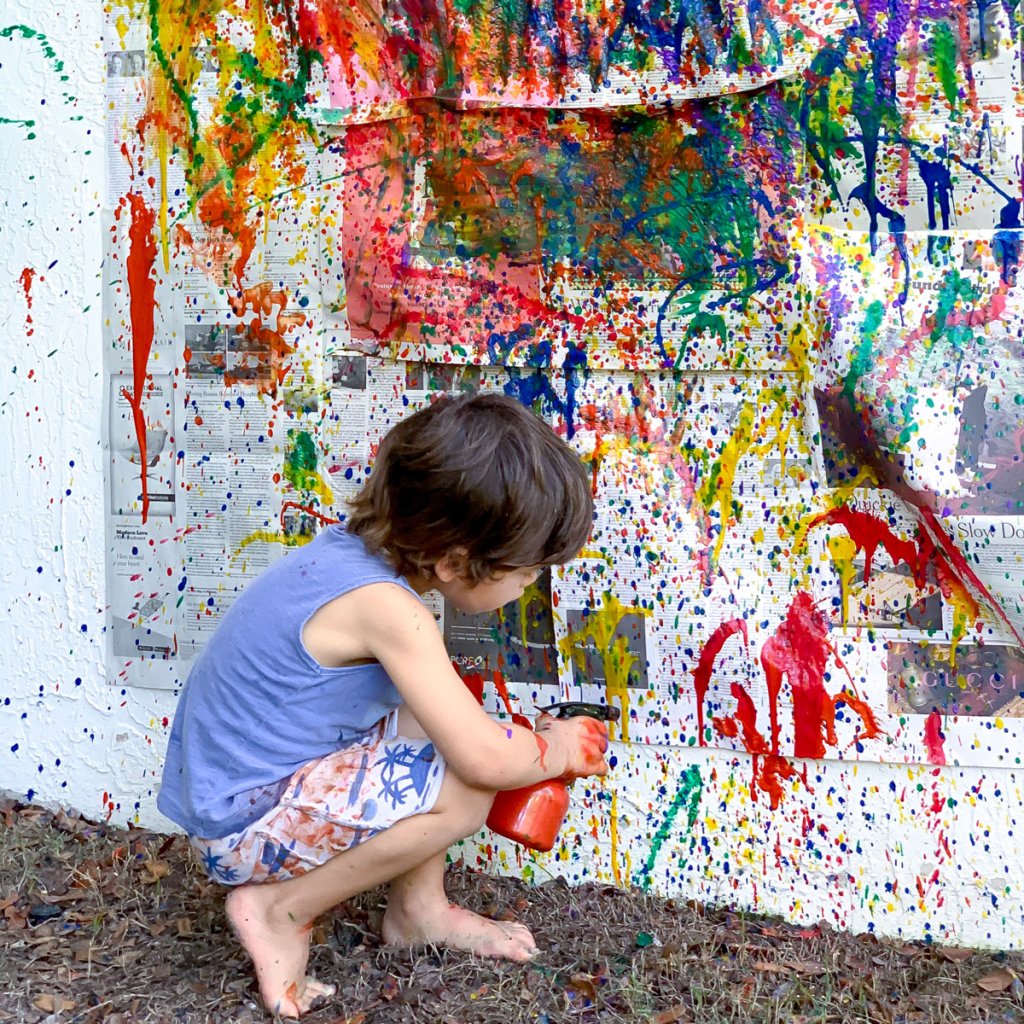 Kids love messing around and spraying bottles of anything their hands reach out to. Use this to your advantage and hand them a spray painting bottle and give them a surface to spray onto. Cardboard would be perfect. Hand them spray bottles in 2-3 colors and watch them enjoy the rest of the evening on their own with the spray bottles. Engaging and easy. You can be stressed free about entertaining them and work in seclusion. The art can then be fixed in the living room, and everyone can take notice of it.
14. Egg Carton Garden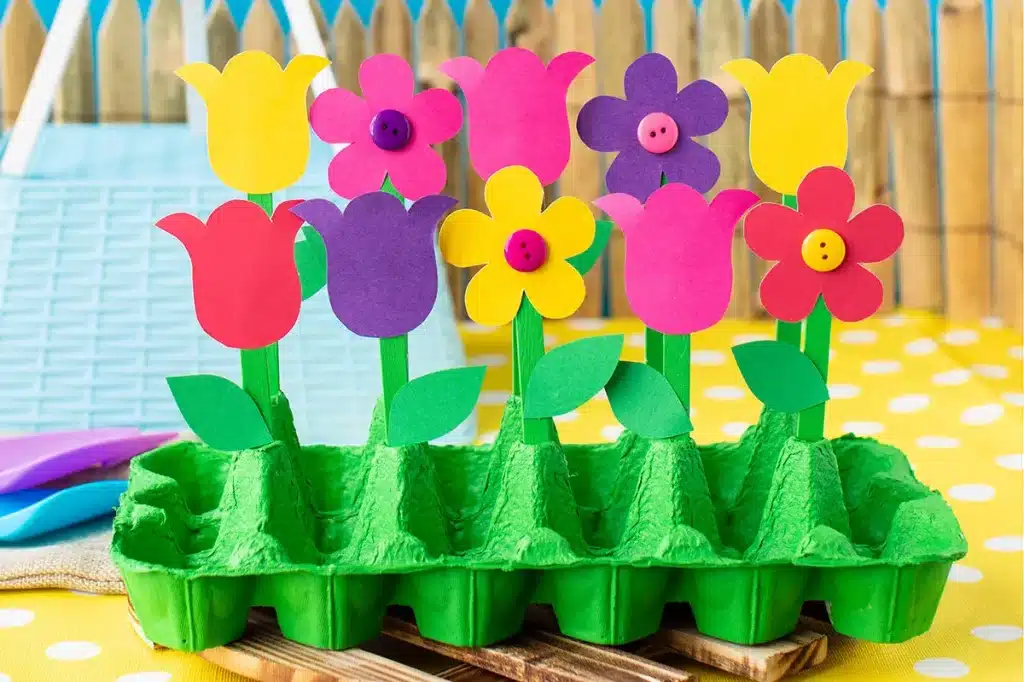 A DIY Egg carton garden is a fun craft for 3 years old. Basic art supplies like paint colors, popsicle sticks, colored buttons, and strong glue, along with an 18- or 12-count egg carton, will be required. This unique piece of art is easy to make. Cut out various shapes of flowers from the craft paper and stick them on the popsicle. Then, using strong glue, stick the popsicles on the box and decorate the flowers using buttons and other available decorative supplies. The bright egg carton box can be kept in the living room or on the side table of your bedroom. These are the little memories that the child will cherish.
15. Play Dough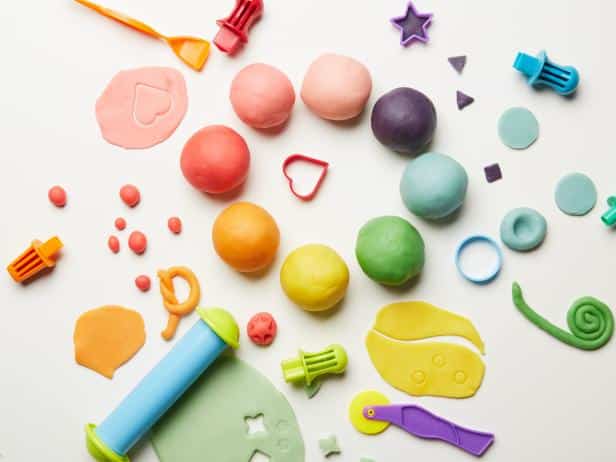 Doughs are one of the children's favorites to play with. Salt dough is the most versatile of all. Just take some salt, flour, and water and knead the salt dough. It can be used to make little stars or trinkets. You can even ask your kid to add some colors to make it more interesting. With little guidance, the crafts for 3 years old can be used to make cute jewelry for the baby girl. You can also make chocolate dough and bake cookies along with your kid. But make sure to dry the dough beforehand.
16. Cardboard Painting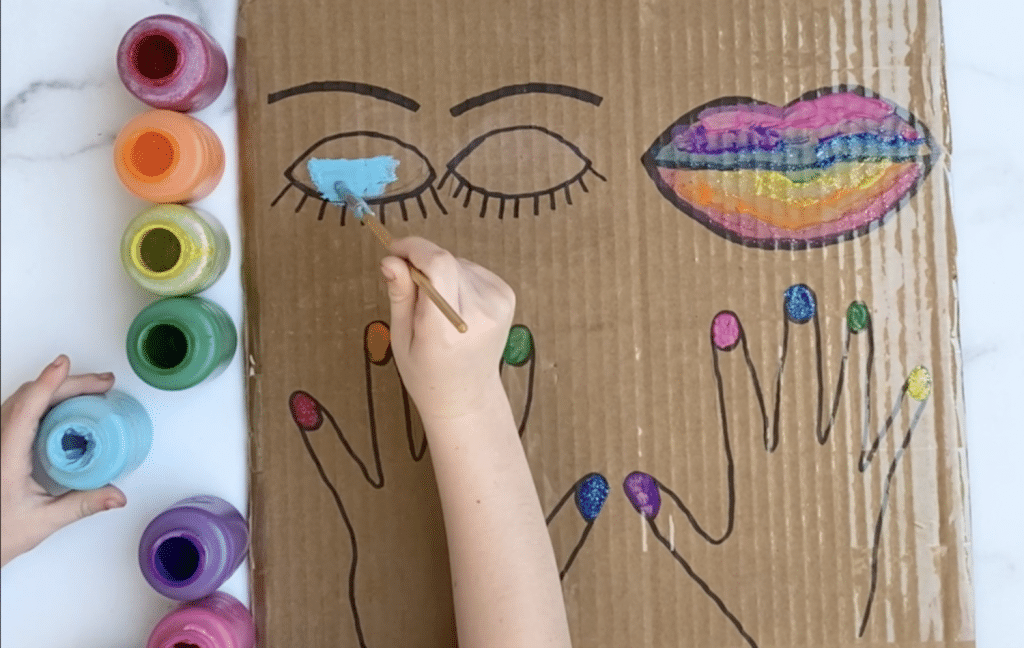 Let the junior Picasso come out. Give your child cardboard and ask her to draw her imagination. Along with improving their drawing skills, she will develop thinking abilities early in her life. Slowly and steadily, let the child improve their drawing, and then you can move forward with painting out the drawing with her favorite colors. This will keep her engaged and entertained for stretched hours, keeping you out of worries.
17. DIY Origami Art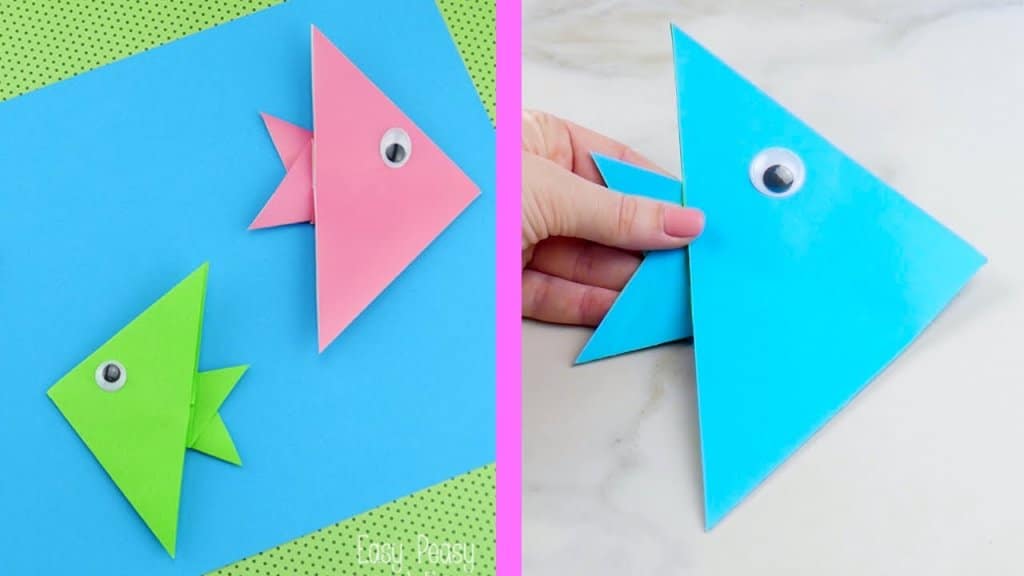 The beauty of DIY origami is that it can be made using any available paper. Ranging from beginners to persistent skilled ones, everyone can try their hands at origami, and so can the 3 years old. Fold papers to make birds or various other animals. There are no set rules or guidelines on how to fold papers so your child is free to play with imaginative thoughts. He might not like it in the beginning but will eventually grow fond of DIY Origami Art. Once the kid starts liking it, your worries come down.
18. Marble Painting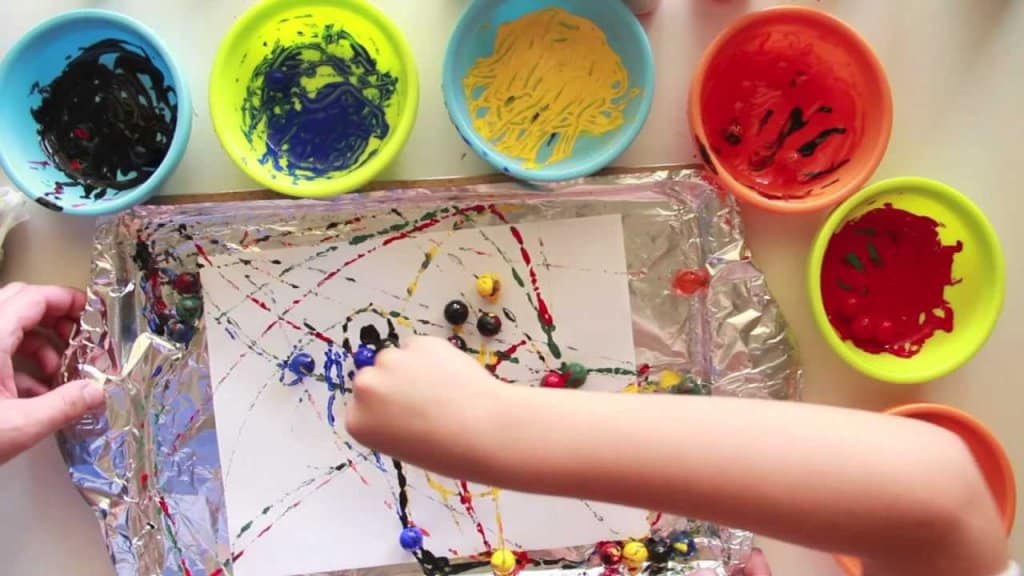 Marble painting is yet another type of craft for 3 years old. Creating beautiful art pieces is fun and easy and requires only a splash of colors. Take a piece of marble and stick either square-shaped paper or anything particular that you want in white color. Dip your brush in the paint colors and start splashing colors on the white sheet over the marble. You and your child will end up creating a masterpiece while he is having fun. In case you want, you can directly paint on the marble to let the texture do its magic.
19. DIY Cards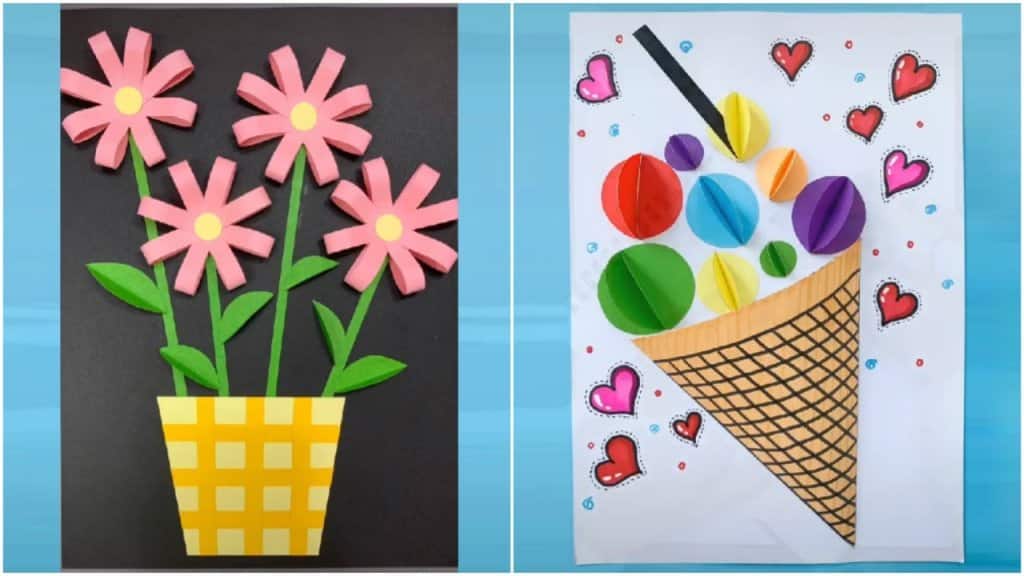 DIY cards as gifts are the most beautiful thing. Make a DIY card for a friend's upcoming birthday and make everyone happy. Your child can contribute to making the card by pasting pictures and flowers and coloring out the hearts. Teach your child to be acquainted with crafts from an early stage of life so that he doesn't get disheartened when he's unable to do the same when he grows up. Making cards is not difficult at all. Basic art supplies like crepe papers, pens, scissors, and glue will do the much-required task.
21. Hand Prints on the T-Shirt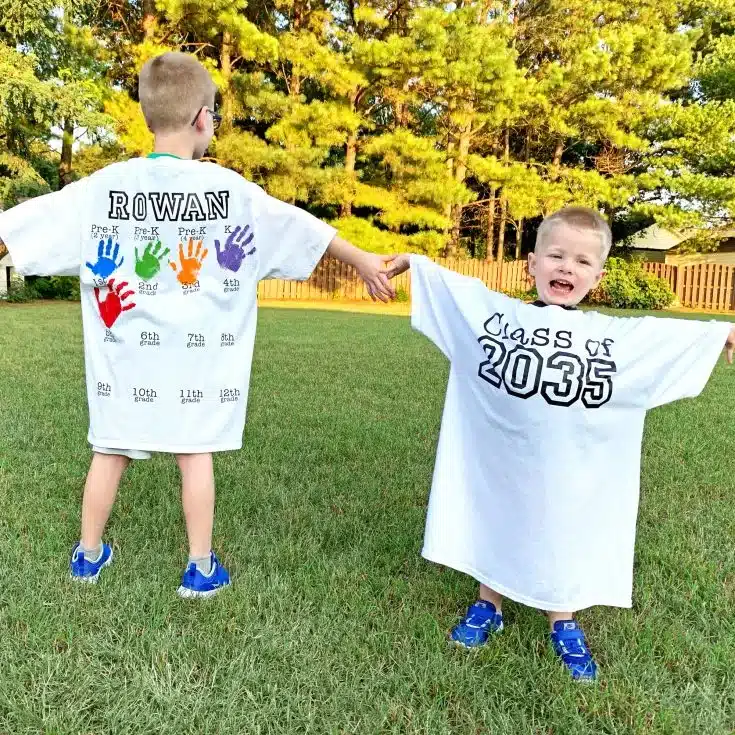 Handprints are so cool. Especially when it's the little hands of your kid. Buy a pack of plain white T-shirts and customize the T-shirt with the handprints of the family. Each of the family members can have a t-shirt that is hand-printed by the little kid. The process is simple. Mix the color along with water in a bowl, and each member will dip their hands in the bowl of color and print the same on the t-shirt. The 3-year-old kid will be so fascinated with this fun activity.
22. Headbands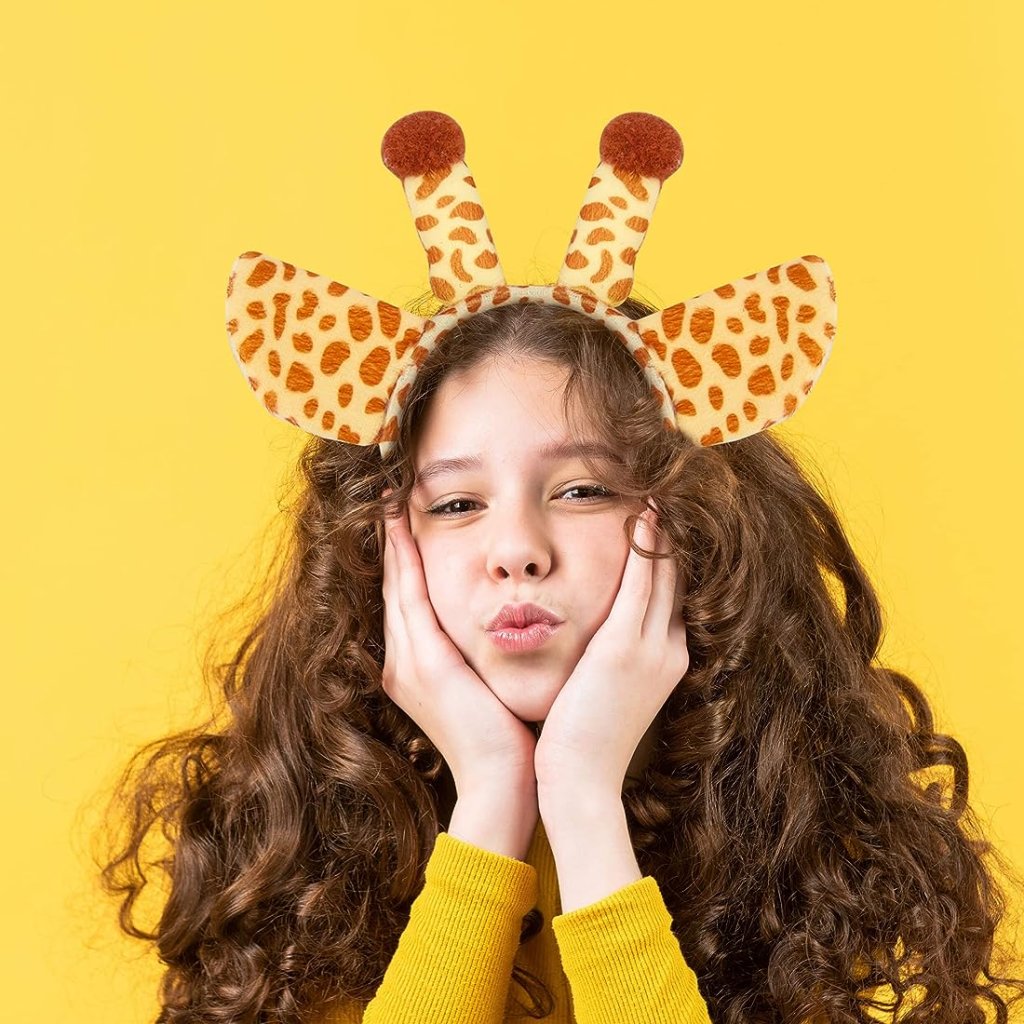 If you plan to throw a birthday bash for your kid, we have the perfect birthday party accessory. Create these easy-to-make headbands in an animal theme for each guest. Keep the template and cardstock ready; the headbands can be prepared in minutes. Stick the templates to the cardstock and add the headband extenders so that it fits everyone. You can make headbands in different colors and types, and the party will be cool with everyone wearing fancy headbands.
23. Matchstick Art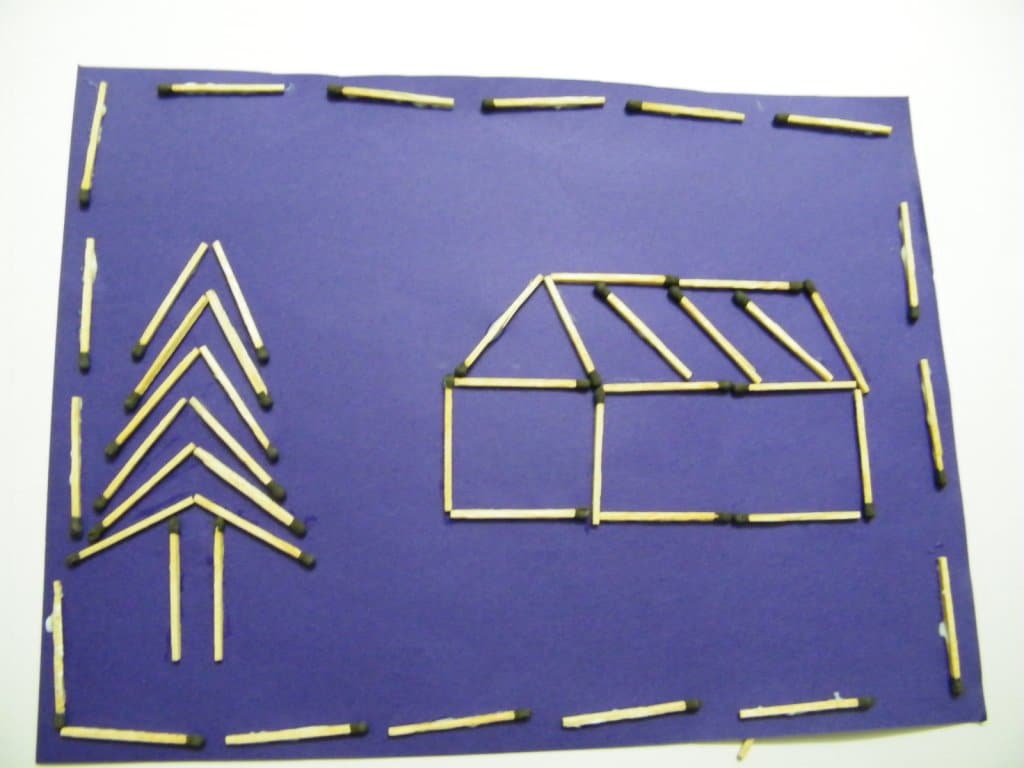 Innumerable crafts can be made using matchsticks. Let your kid learn this art of matchsticks by helping him stick matchsticks to form different forms and patterns. The kid can make a beehive by sticking the matchsticks in hexagon shapes and painting the surface with yellow, representing honey. Or, you can make a matchstick fan for the girl standing under the sun in your drawing. Make a DIY picture frame instead of buying an expensive picture frame using matchsticks. There's so much that your child can learn with these simple crafts for 3 years old.
23. Water Balloon Painting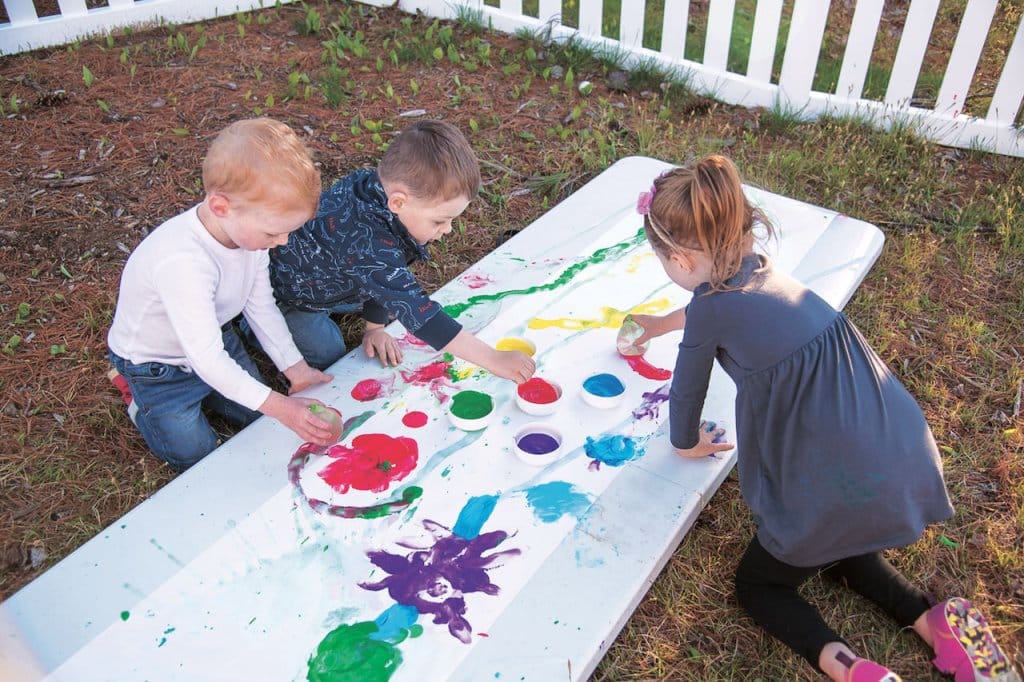 Water balloon paintings are fun activities for kids. Fill some balloons with colors and splash them over a given surface, and the art is ready. You can even invite the local kids to play with water balloons and splash them to make beautiful art in your garden. The kids are going to soak themselves wet; thus, keeping the towels and hot chocolate ready for them will be a smart decision. All of them collectively have a fun evening splashing colors and making art.
24. Alphabet Coloring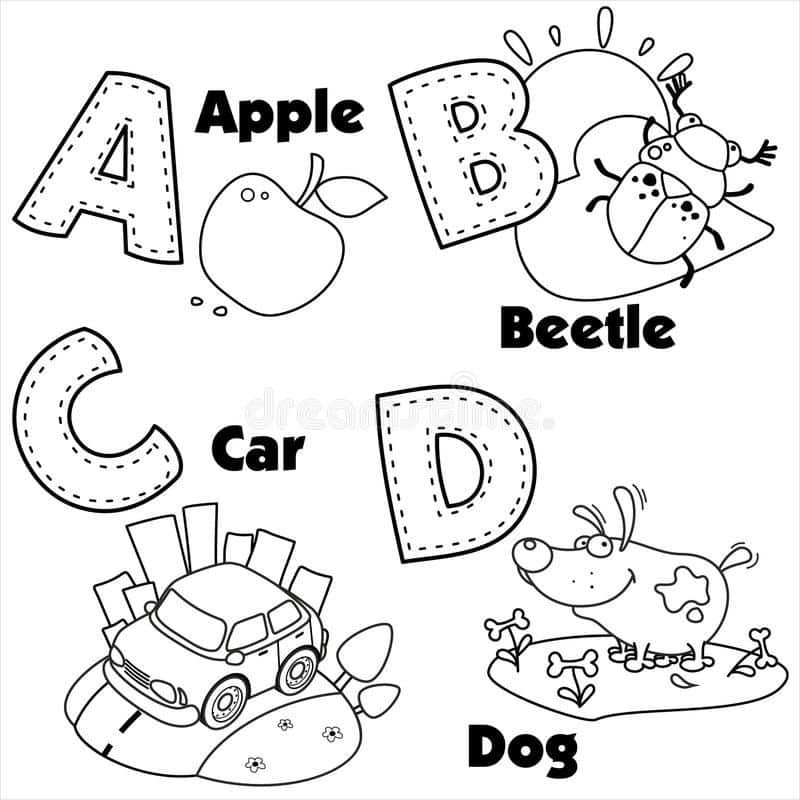 The most basic and easy craft- alphabet painting. Pick out an alphabet drawing book and hand your kids the crayon set. Make him color each alphabet after calling out its name. This is a fun way to keep the child entertained while teaching him the basic English alphabet in capital and cursive letters from A to Z. Once the kid is acquainted with the alphabet and colors, teach the name of colors associated with the alphabet. Very easily, the kid will learn lots of things.
Overview
As they grow up, kids want to do more than just eat, sleep, and cry. Crafts for 3 years old are the perfect way to keep the kids engaged and entertained so that they do not create a stir around the house, troubling everyone. It is fun to play with kids, but sometimes it gets difficult to devote the required time, and that is where the new learning and crafts fill the space.
We have looked for the best craft ideas for your kid. These are easy and make learning easy and fun while letting the kids enjoy themselves. You will not have to worry about their growth and learnings post teaching these crafts. Choose the best ones for your 3 years old, and let us know why you picked the specific one.