Teenage birthdays are an entirely different ballgame with the mindblowing fusion of fun, entertainment, and daring adventures. What truly makes it even more interesting is "partying with friends," as these birthday celebrations turn into grand tales that stay carved in our memory and are remembered forever.When setting up birthday parties, we really need to come up with teen birthday party ideas that not only are fun as hell but also equally turn out to be adventurous.
Let's look at our carefully picked selection of 29 Teen birthday party activities that are made to keep the good times coming, whether they're into arts and crafts, sports, or just having a good time with their friends. There's something for every youngster to enjoy, from adrenaline-pumping outdoor excursions to creative DIY crafts that inspire imagination.
Let's get started!
Best Teen Birthday Party Ideas for a Perfect Celebration
1. Outdoor Movie Night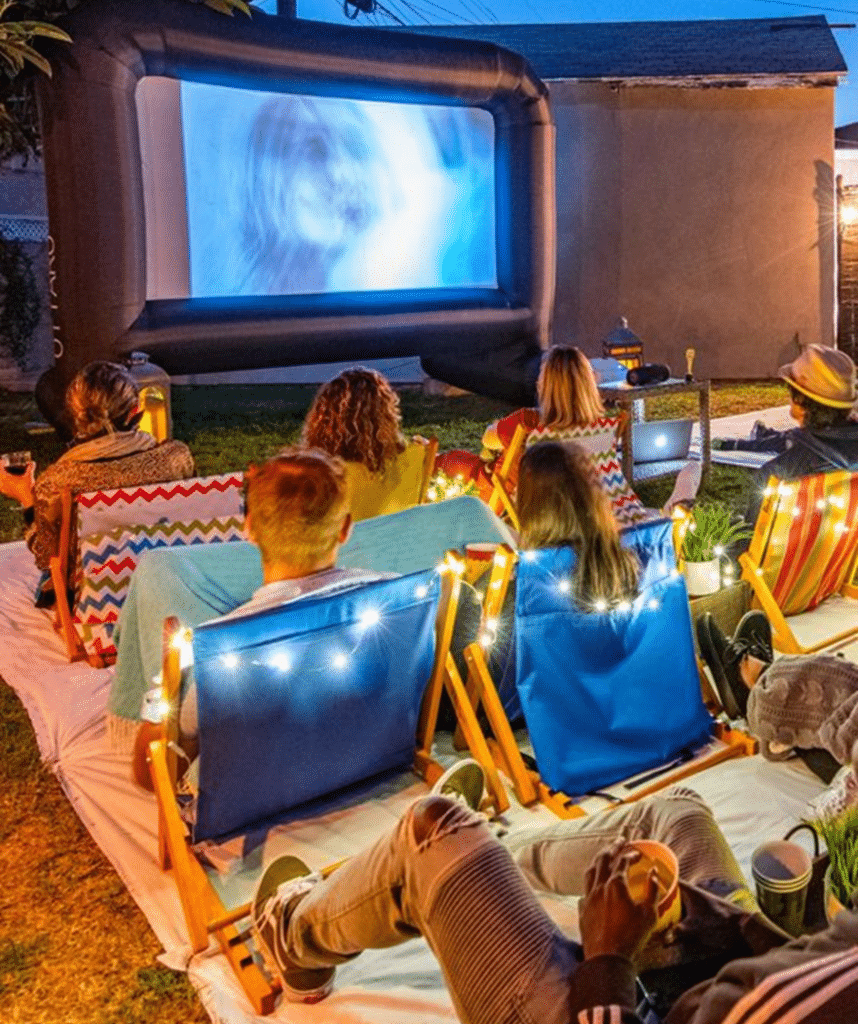 Outdoor movie night is a perfect snug-out teen birthday party idea. All one has to do is set up a projector in the garden or your backyard with the favorite Marvel movie or any movie that kids pick together, spread some sheets on the grass and set up some bean bags for seating, and add some cushions and blankets for a proper comfort zone. Arrange small tables for keeping popcorn, drinks, and snacks so that it gives an exciting movie night feeling to all the kids attending it.
2. Murder Mystery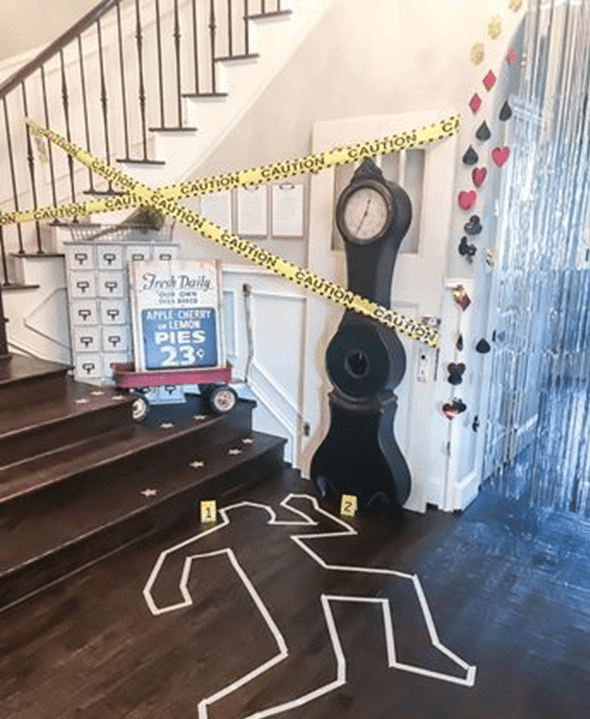 Murder mystery party ideas are fantastic teen birthday party options to inculcate for those who enjoy the dramatic. In a murder mystery party game, each party visitor takes on the role of a character and questions one another in an attempt to solve the crime. Because the majority of the excitement comes from the attendees' performances, this is a particularly fantastic birthday party idea for teens who want an exciting and unforgettable party.
3. Truth or Dare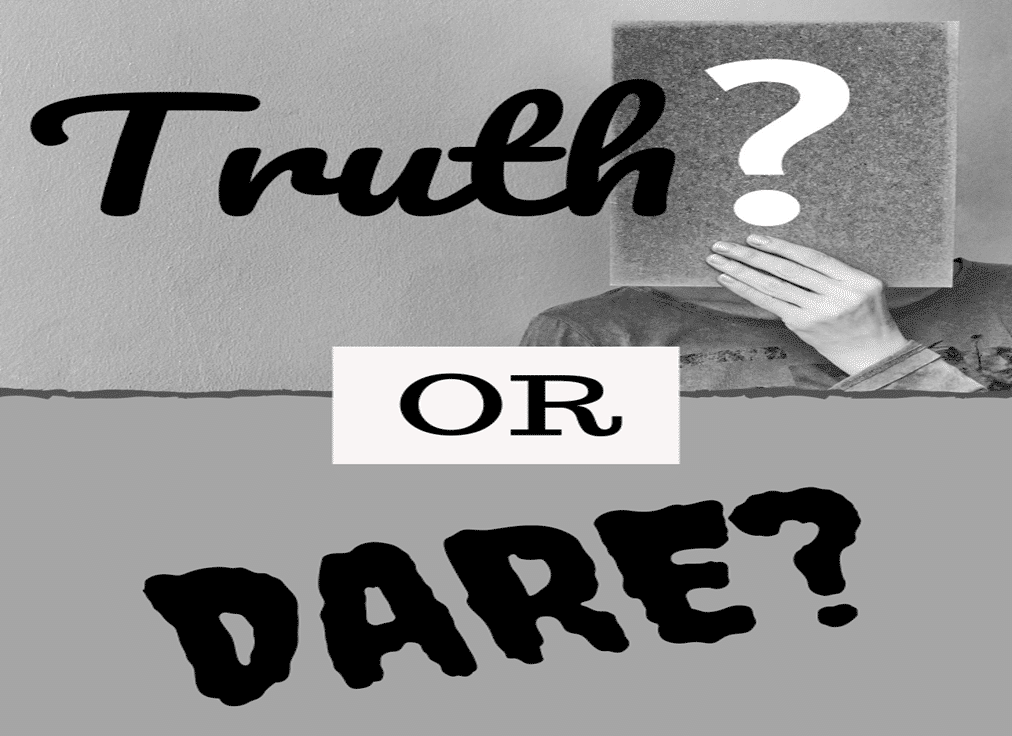 One of the most loved teen birthday party ideas is the game of truth and dare. This game is all about rolling the bottle, and each individual gets chances to pick, tell the truth, or complete a dare. Some of them reveal their hidden secrets to whatever question is asked, and some adventurously complete a task if they pick dare. This particular birthday activity is entertaining to youngsters because each and every individual is involved while playing this game.
4. Treasure Hunt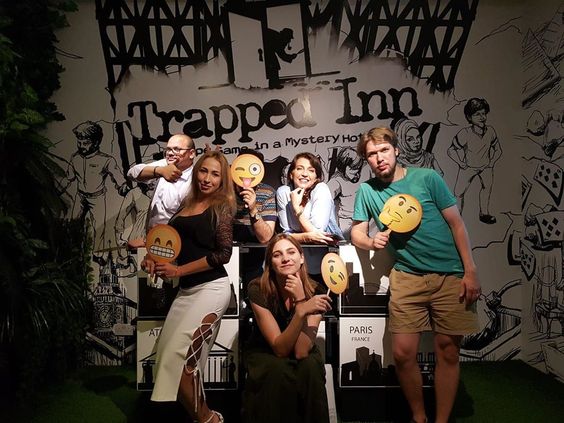 This thrilling teen birthday party idea is fun and bold. The treasure hunt game involves the host hiding particular things and giving hints through chits or commentary for one to find in the space defined or where the thing is hidden. Rules like this game should be played individually or in groups, or whether there's a restricted time frame for the hunt of the things hidden is all decided by the host of the party.
5. Musical Chair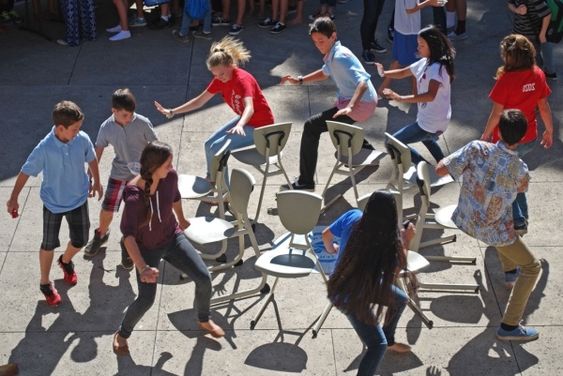 The musical chair is an all-time favorite teen birthday party idea. With each chair kept opposite in direction and 1 chair kept less than the total youngsters playing the game repeatedly after every round of the game(suppose if 30 members, then 29 chairs to be kept), the host plays the music, and youngsters move around the sequence of chairs. The host suddenly stops the music, and kids have to be seated in any chair; the one that doesn't get the chair is out of the game. The one who is seated on the chair till the last wins the game.
6. Pool Party
The pool party is a common teen birthday party idea that each and every youngster enjoys because who doesn't love swimming and going to the pool? This activity can be done either in any pool, be it an outdoor pool or an in-house pool. A choice of poolside snacks and cool beverages that will keep everyone energized and hydrated can be organized. A pool party ensures nonstop entertainment and an awesome bonding experience among friends, whether they're plunging into the deep end or relaxing poolside.
7. Sleepover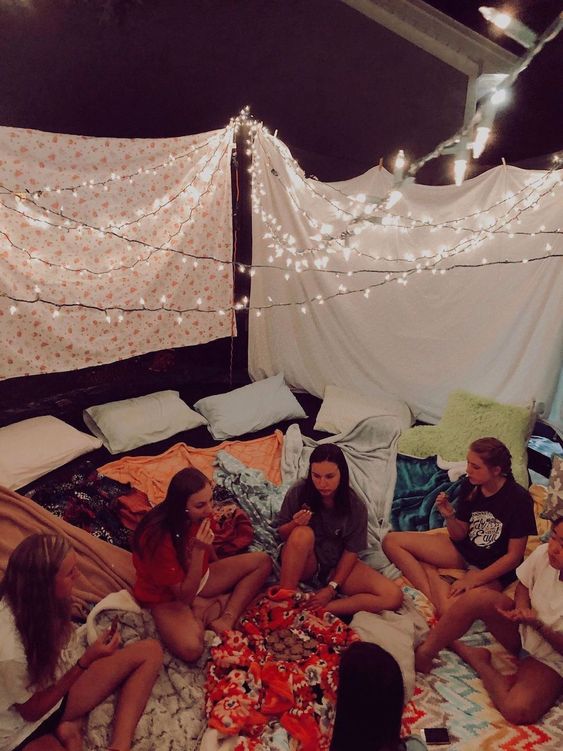 Sleepover is best and can turn out to be very exciting for all the buddies. Sleeping at the birthday boy or girl's place and being up for the whole night is one hell of an experience and a secretive one as well. Kids stay up all night playing, eating, discussing things, and whatnot which makes it an enjoyable teen birthday party idea. This also gives the kids a day off from their daily routine and have their "me" time with friends.
8. Trampoline Park

For an outdoor teen birthday party idea, having a celebration at a trampoline park is an action-packed birthday activity that can be done with friends. It's an unrivaled arena for thrill seekers and those who want an adrenaline rush. Kids can roll, flip, and jump to their energy on the lots of trampolines and games. The park's colorful interior, complete with neon lights and loud music, adds to the excitement of the birthday celebration.
9. Building up Jenga pieces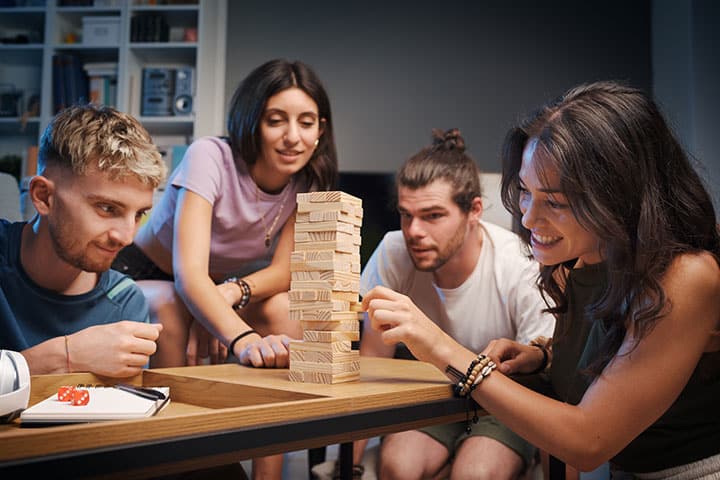 The Jenga pieces are an engaging teen birthday party idea that brings a different level of excitement to the birthday celebration. Jenga game is all about building up pieces to a tower and taking them out one by one to build more, but the tower shouldn't fall because if it did, one will lose the game. Kids can build gigantic Jenga structures together or independently. Everyone is kept on the edge of their seats by the suspense and amusement that ensues as the tower wobbles. The enthusiasm in the room rises as the tower grows taller.
10. Name that Tune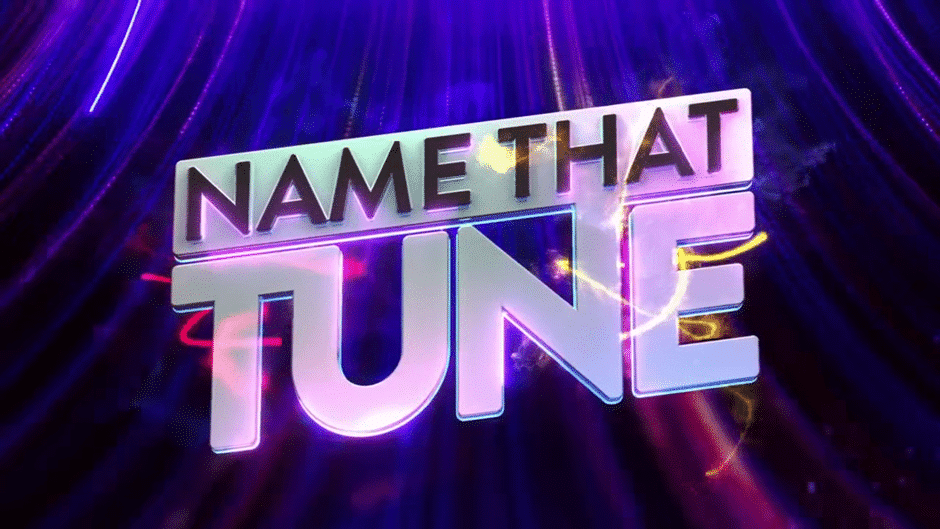 Keeping all the kids geared up, 'Name the tune' is all about thinking deeply when hearing the tune and recognizing it. A tune is played from any song for a fraction of a second, and kids have to tell the name of the song that belongs to the played tune. The one who guesses the name right wins! This is a fun birthday activity that also brings back tonnes of memories for the kids.
11. BBQ Night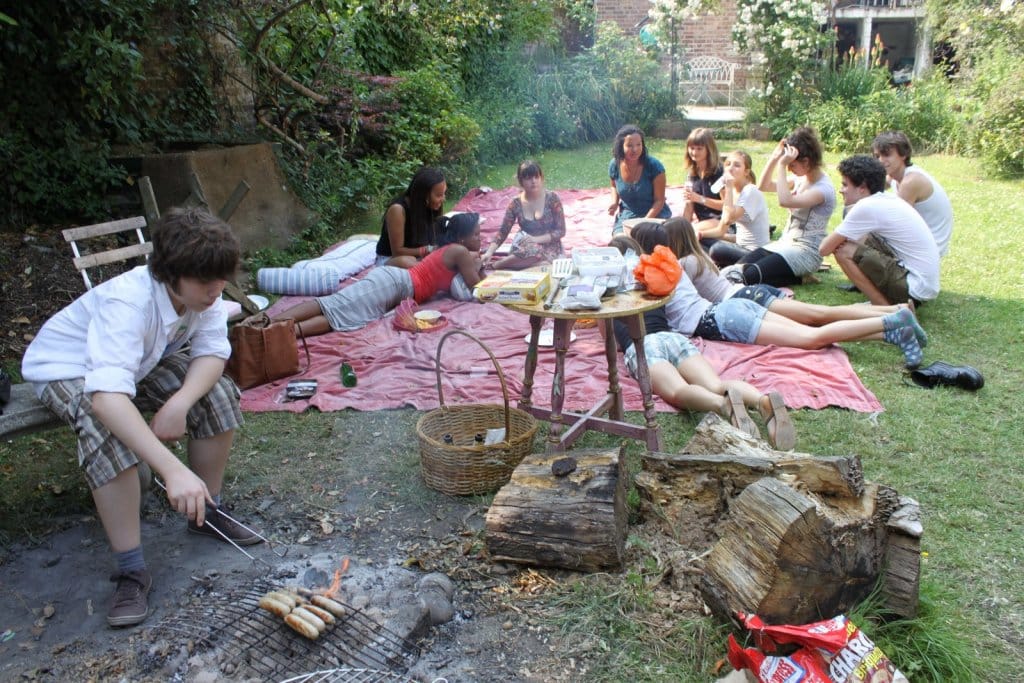 The flavourful teen birthday party idea of BBQ night keeps everybody engaged by putting on the BBQ grills and grilling to the delicious aroma of their favorite hotdogs, breaks, pizzas, and kebabs. Kids can customize their own burgers, pizzas, or kebabs and can grill themselves to make it even more exciting. Whether in the backyard or at the garden front, a BBQ night offers a portion of delicious, mouth-watering food and bonding time, making it an exceptional gathering for the birthday kid and their pals.
12. Cooking Competition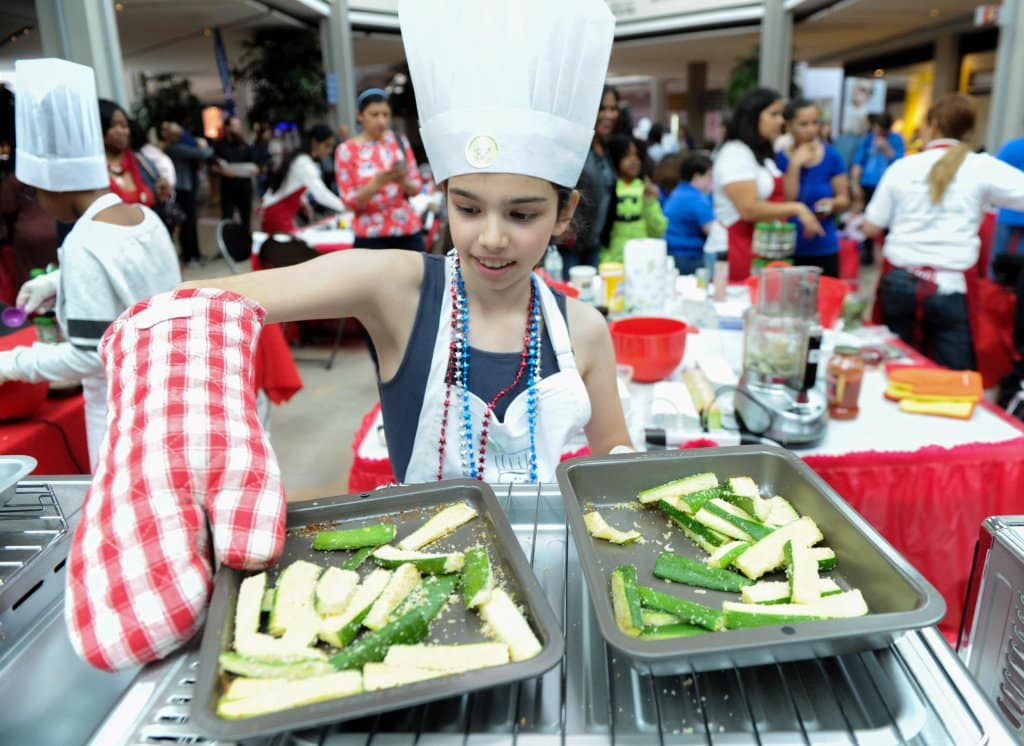 Kids, when they are teens, are very keep about cooking and learning all that stuff. This teen birthday party idea can be an exciting way for kids to cook and learn. The host can collect up few items and give the kids recipes to cook a dish. One who cooks the dish the best way wins! Keeping in mind all the security concerns, the host can arrange all the ingredients to be easily reachable to kids. Cooking can turn out to be fun when done with buddies.
13. Camping and Trekking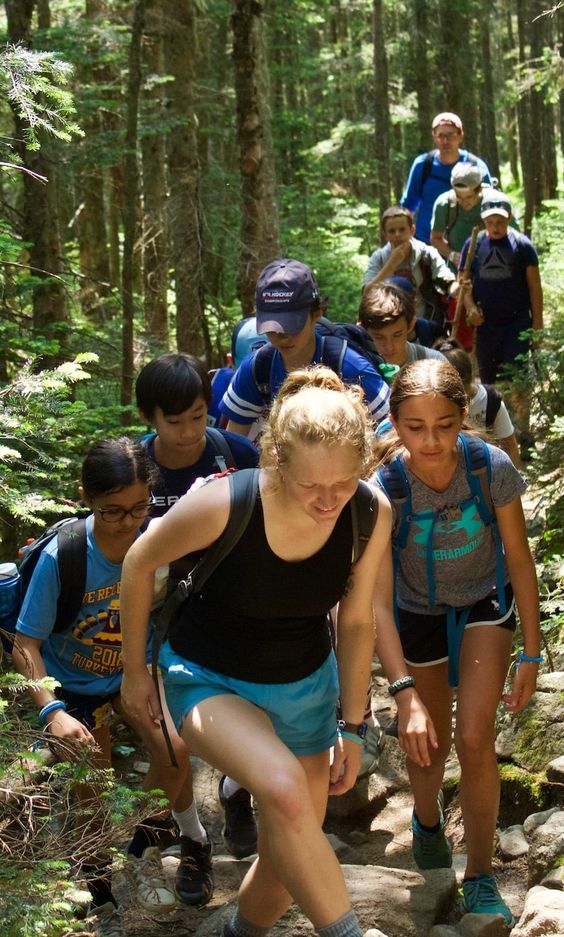 Camping and trekking are the most thrilling, memorable, and adventurous teen birthday party ideas. Youngsters can decide on a place uphill and take all their friends to celebrate over the uphill along with guardians or parents. Some snacks, drinks, and props can be taken along to have a good time. Seeing the stars brighten the sky gives a magical touch to the celebration and gives a good ending to the special day with friends and nature as companions.
14. Amusement Park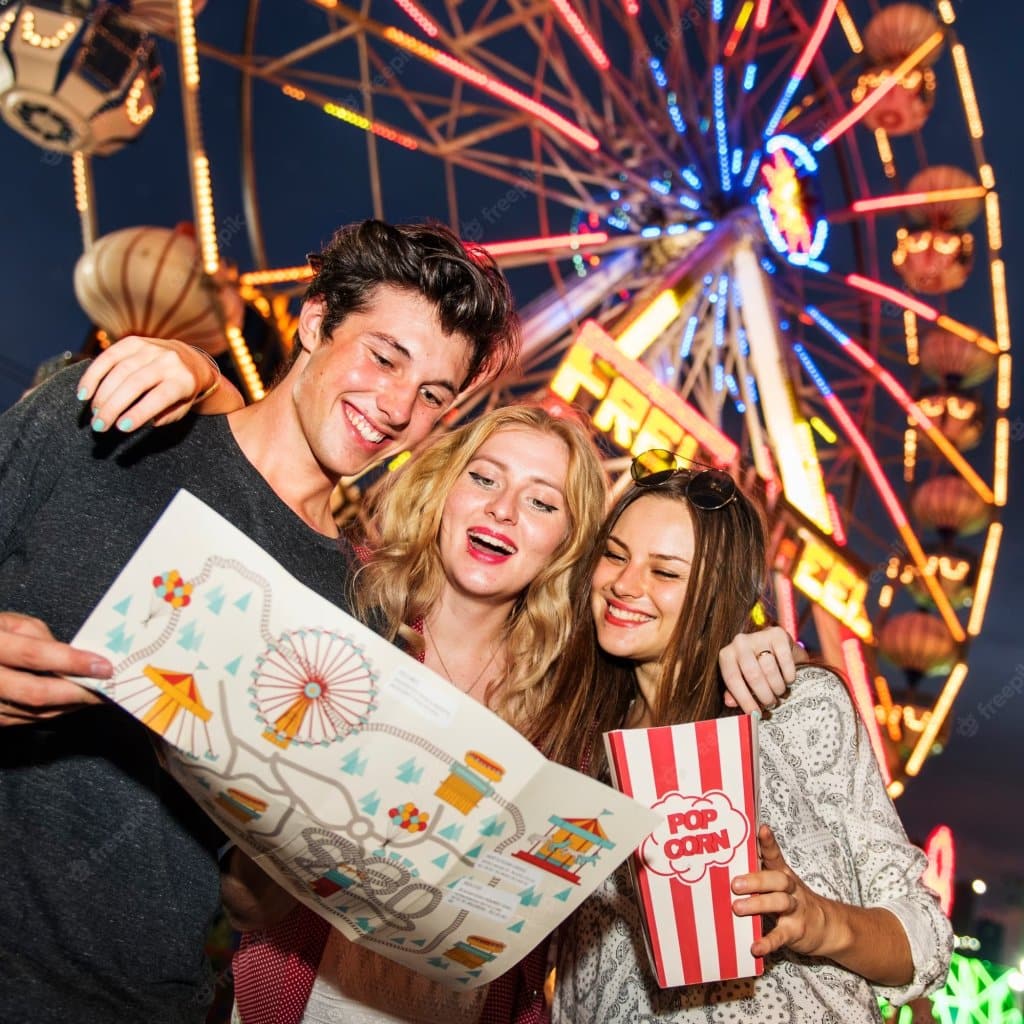 An exhilarating teen birthday party idea of an Amusement Park is all about non-stop fun and laughter with friends. With so many rides, roller-coasters, swings, and whatnot, kids can have the time of their life with friends enjoying and adventuring around the park. From screaming at the scariest rides to laughing on the giant wheel because of tickling, kids can bond over having cotton candies and mouth-watering snacks at this birthday activity which also makes this birthday celebration an unforgettable one!
15. Theme Party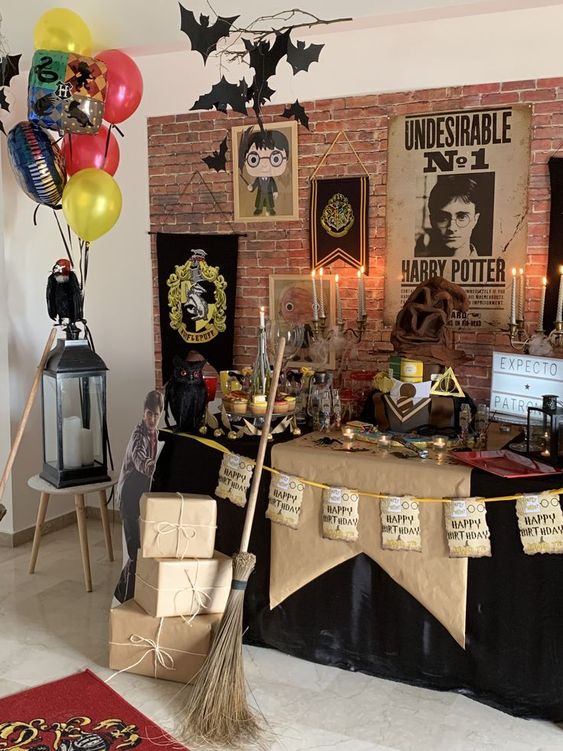 The imaginative teen birthday party idea of a Theme party is thrilling to youngsters because each kid gets a character to dress up to according to the theme of the party. Suppose it's a harry potter theme, then each kid will dress up to the different characters of the series and can play a short role of themselves in the party. This becomes really entertaining and exciting for the kids as they shop for the things that match the look of their characters. With a lot of pictures at this theme party, kids enjoy the celebration, creating unforgettable moments.
16. Paint Party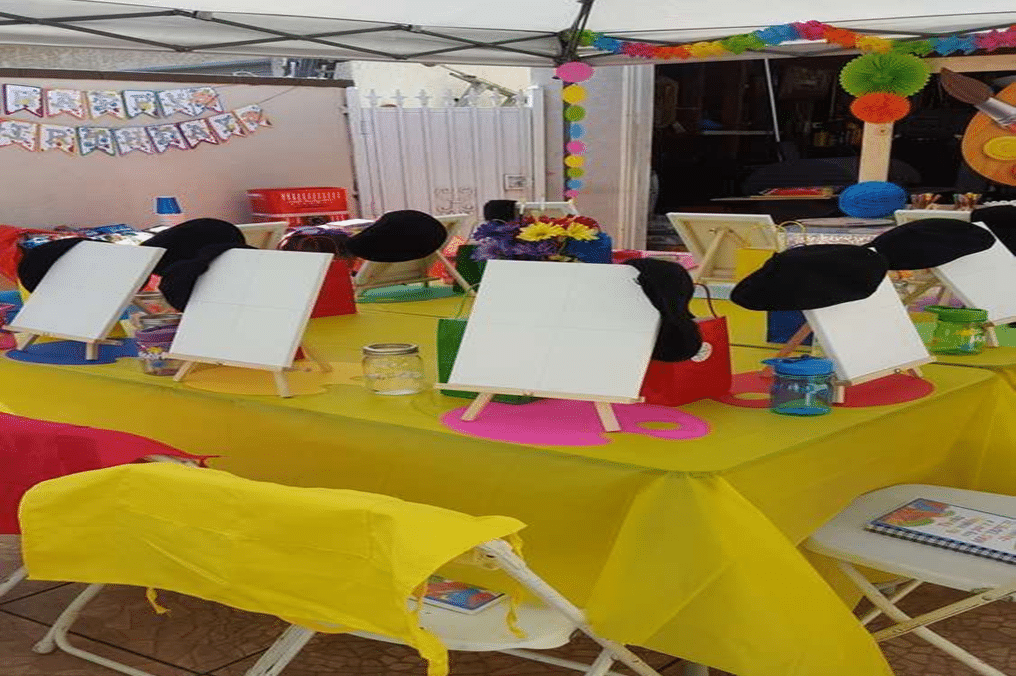 The paint party is a colorful and highly engaging teen birthday party idea that not only gives a chance to kids to paint their hearts out but also turns the atmosphere around very vibrant and colorful. The host can arrange colors, paint brushes, palettes, canvases, and everything other needed for kids to indulge in a competition sort of activity. The one with the best painting can be the winner. The paint party can go the other way as well, kids can be given a wall or an open space, and they can paint anything they wish. This activity lets the utmost creativity of kids out.
17. Dumb Charades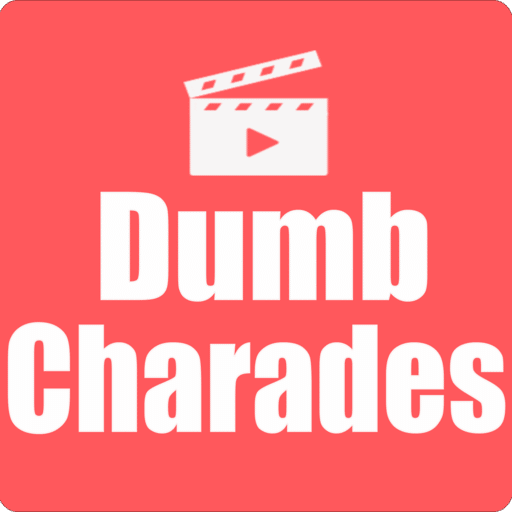 The full-filled and non-stop entertainment teen birthday party idea of Dumb Charades is my favorite of all because of the urge to win that it brings along with itself. This classic and active guessing game requires participants to act out words or phrases without speaking, resulting in entertaining and creative performances. Kids divide into two groups and take turns mimicking clues as their teammates try to guess the correct answer. The game's unpredictability and randomness keep everyone entertained and laughing. The friendly competition and pleasant banter create a dynamic and inclusive atmosphere as the celebration progresses.
18. Karaoke Night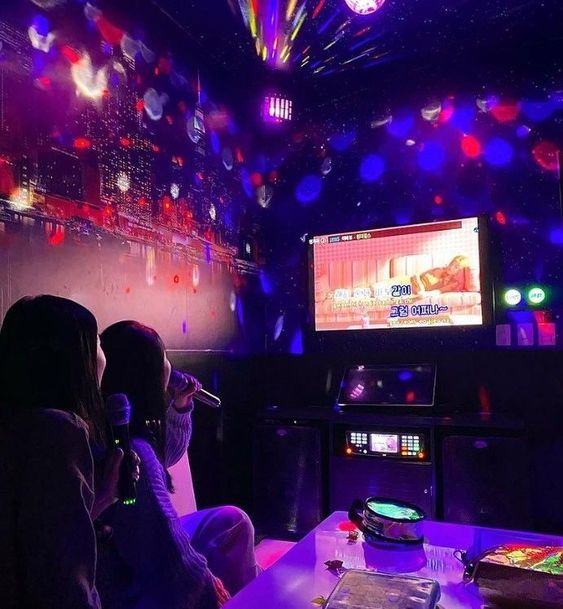 The musical fun of Karaoke night is a really entertaining teen birthday party idea. With the spotlight on the birthday teen and their friends, everyone gets a shot to showcase their singing talents and perform their favorite songs. As impassioned performances and dance movements fill the makeshift stage, the mood becomes electrifying. Friends can encourage and support one another, resulting in a supportive and encouraging environment. Karaoke night brings out the performer in everyone, whether it's belting out old ballads or rocking out to the latest tunes. It's a wonderful opportunity to share the joy of music.
19. Art and Craft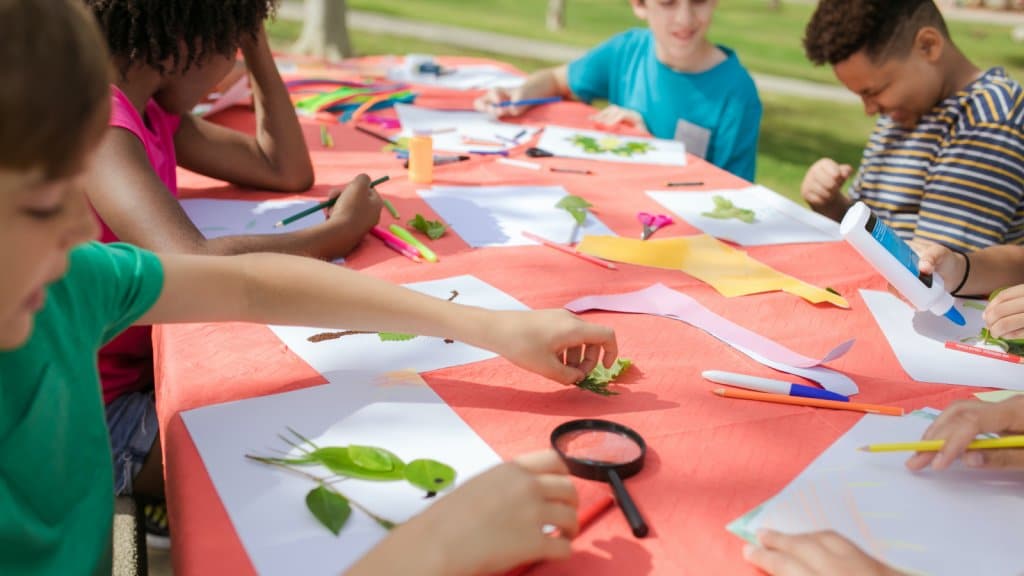 The DIY and inner artist teen birthday party idea of art and craft is perfect for letting all kids bring out their creative minds on the table. Some art and craft kits can be given to kids, then kids can be asked to make anything creative, and lastly, the creative craft gets to win! These fun art challenges can be done individually and also on the ground, which will push kids towards supportive teamwork. The artistic exploration of the colorful supplies and other craft stuff can turn out to be really imaginative and a memory to cherish for kids.
20. Pizza Party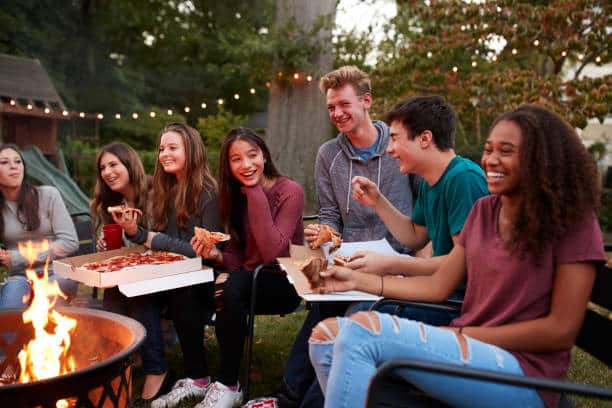 Teenagers love pizza, and this Pizza teen birthday party idea is a sure-shot celebration for the kids to attend! The tantalizing aroma of freshly made pizzas sets the tone for a delightful celebration. Teens may make their own pizzas with a choice of toppings, making it a fun and involved experience. The relaxed and casual mood encourages everyone to relax and socialize, resulting in a pleasant and welcoming environment. There's something for every taste bud with a selection of pizza flavors ranging from classic margaritas to daring combos. Sides like garlic bread, french fries, and refreshing beverages can be served at the celebration.
21. Video Gaming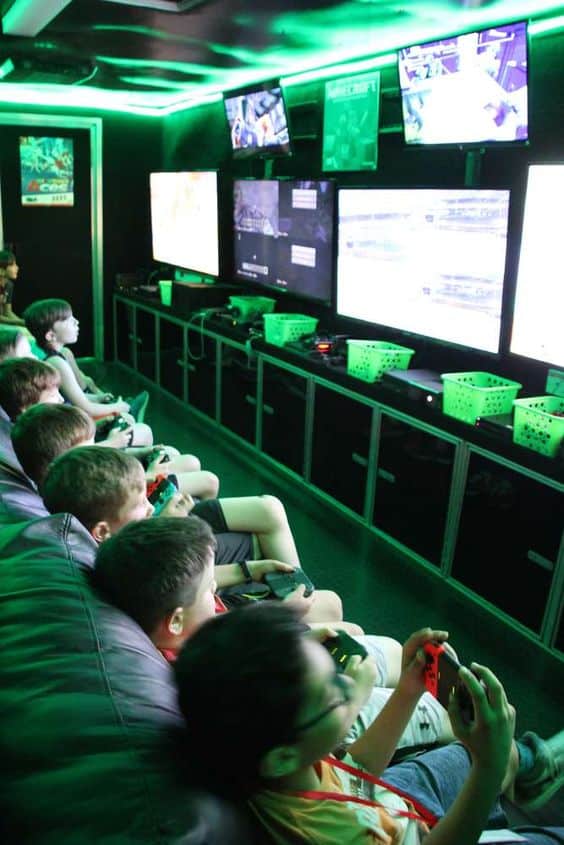 A passion for gaming and the immersive experience of video games is not comparable to any other games for teenagers. This teen birthday party idea is all about hooting, creating teams, remote controls, and a thrilling environment. The thrilling competitions and challenging individuals for epic battles, fights, and racing. A proper space can be set up with dramatic lights, big screens, comfortable seating, bean bags, and some snacks and beverages for the adventurous backdrop where kids can play their games, eat and relax with their fellow gaming enthusiasts!
22. Tag and Freeze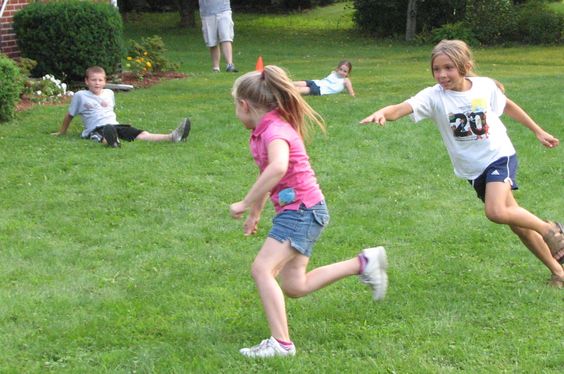 Tag and Freeze is a classic and ultimate teen birthday party idea filled with lots of fun and laughter. The game is a twist of classic tag in which tagged players become "frozen" until another player arrives to unfreeze them. The big outdoor or indoor space becomes an adventure playground, with teens sprinting, dodging, and planning to escape being tagged and frozen. As players work together to unfreeze their frozen pals, the game promotes interaction and solidarity. The participants' energy and excitement create a vibrant atmosphere, and everyone gets to be both an active participant and a cheering spectator.
23. Pottery Making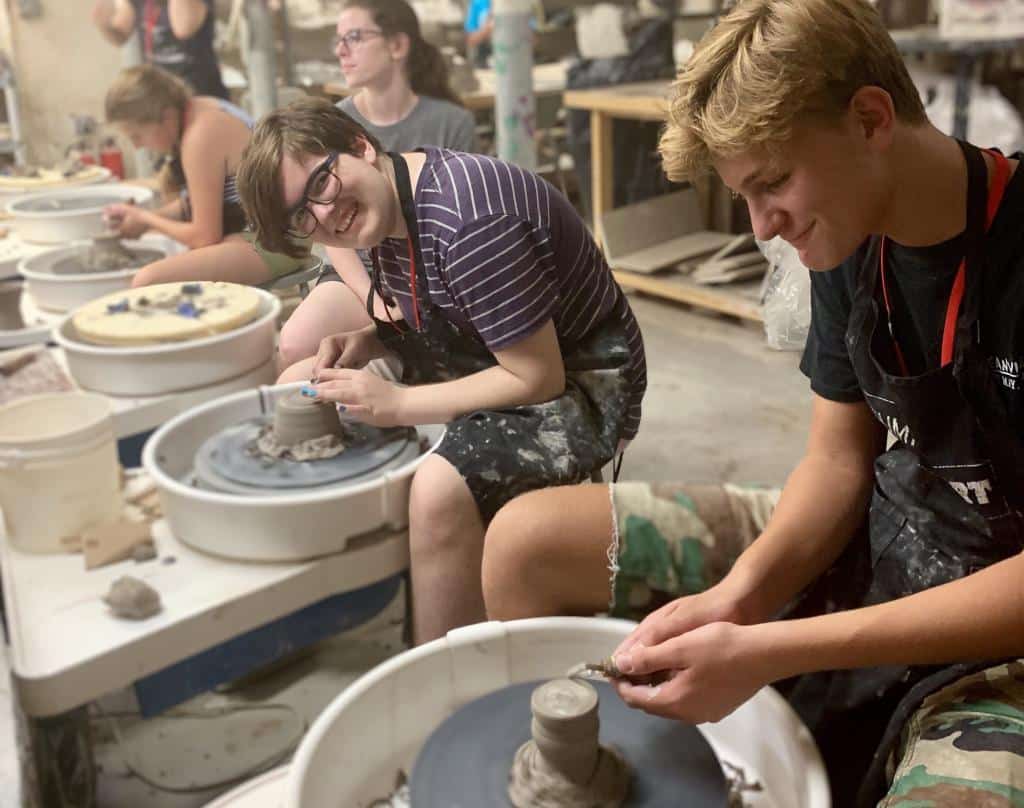 Pottery making is a trending teen birthday party idea that every kid loves to learn. The artistic experience of this pottery making can be done by calling the pottery artist and arranging all the clays and tools needed to make the pottery. First, kids can learn steps to make the pottery from the artist, and then they can try on their own with the artist making them correct the mistakes and guiding them. The hands-on experience on the pottery wheel for kids can be really exciting and can help kids to reflect on their help expression of this art.
24. Pumpkin Carvings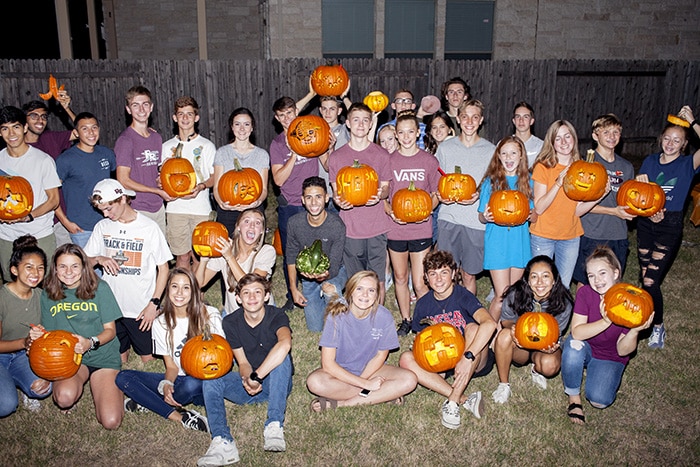 For all the birthdays that fall near Halloween, this teen birthday party idea of pumpkin carving can be exciting. A table can be set up filled with pumpkins, carving tools, and a manual or a template to which kids can carve the pumpkins accordingly. Since carved pumpkins are props used for Halloween parties, kids can take their carved pumpkins home or keep them in one place to celebrate the Halloween party as well. A competition can also be arranged for the best eye-catching design of a carved pumpkin that will keep kids on their toes to showcase their artistic talent to win.
25. Potluck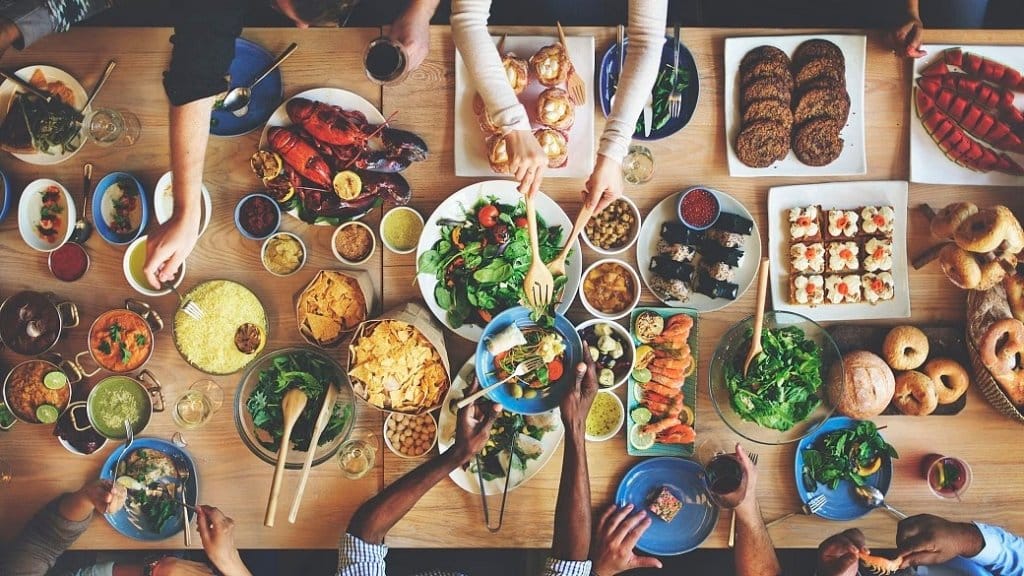 The inclusive teen birthday party idea of potluck is mouth-watering, where everybody brings homemade dishes to a single table. It can be any dish that kids love, but the only condition is that it should be homemade! The potluck setup produces a broad and abundant feast, with a variety of flavors and cuisines to suit everyone's taste buds. Sharing made-by-hand dishes among friends develops a sense of community and connection, changing mealtime into an inviting celebration of friendship and camaraderie. To keep the fun going, add interesting games and activities to the party.
26. Bake the Cake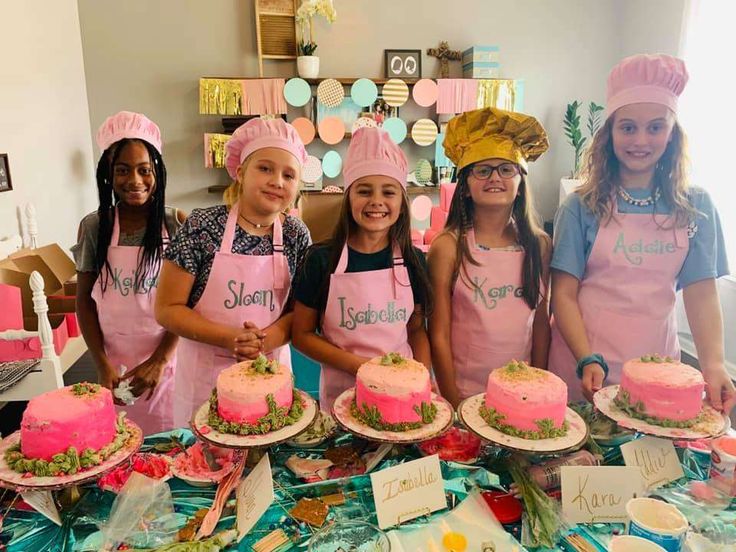 The cake is one such thing that fascinates kids very quickly. This teen birthday party idea of baking the cake lets every youngster unleash their inner baking chef. Youngsters can bake a cake altogether for the birthday kid with various flavors, toppings, decorations, and creams. The kitchen becomes a bustle of excitement and fun when aprons and baking equipment are donned. As the cakes bake and the aroma fills the air, the excitement for the big reveal grows. When the cakes are ready, everyone may enjoy their culinary creations together, enjoying a wonderful and pleasant treat.
27. Dance to Beat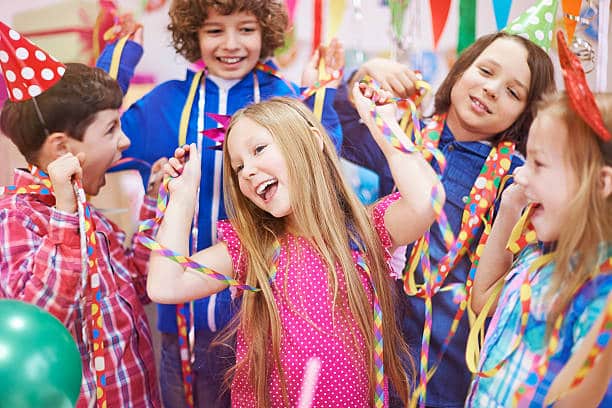 Dance to Beat can turn out to be an amazing teen birthday party idea because of the dance moves that it involves. In this birthday activity, kids have to do the signature step of the music beat that is played. The room can be set up with sound systems, disco lights, and a playlist filled with all the rocking songs. This setup, with kids on their high energies, dramatic lights, and high volume, can turn the room into a real disco floor where kids can dance their hearts out and have the times of their life!
28. Photo Booth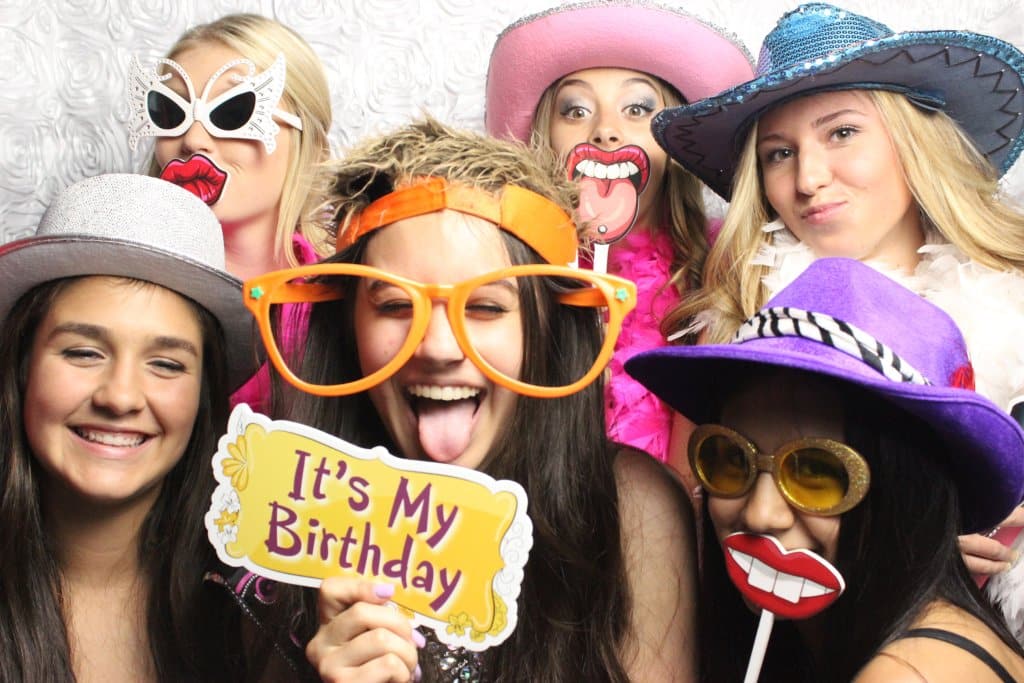 Photographs are cherished forever, and this photo booth teen birthday party idea is something that will keep this birthday celebration cherished in the memories forever. A photo booth can be set up with different props, lighting, and backgrounds. Kids can get their photo shoots done with different styles and cherish the movies forever. Group photos or individuals, this birthday activity is all about a fun-filled celebration with lots of laughs, poses, and making funny faces because kids love cameras, and the camera loves them back.
29. Puzzling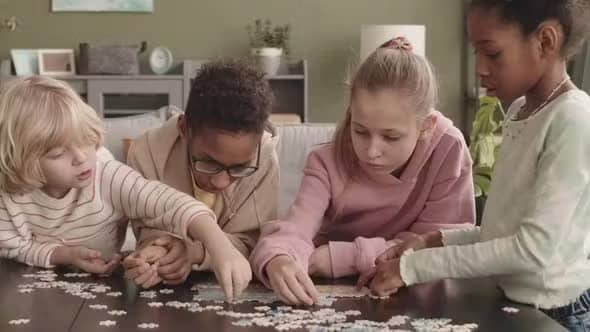 Solving puzzles make kids curious and on their nerves until the whole puzzle is solved. This teen birthday party idea of solving puzzles is really fascinating. Kids can be given some puzzles and can be asked to solve. The game can be played individually with small puzzles or in groups with big puzzles. A very exciting environment is created while kids solve the puzzles looking at each other in fear of losing the game. The one team or an individual that solves the puzzle faster wins the game. This brain boost activity of puzzle solving fills the room with lots of entertainment.
To Summarize
Teen birthdays are all about the unlimited waves of laughter and entertainment. Every teen wishes to celebrate their birthdays in the most fun way that keeps their friends talking about it even after the celebration is over. The vast options are sure to be falling in the interest of every teen and their friends that will keep them engaged, entertained, and on their toes till the day ends.
The action-packed games, creative arts, musical tones, crazy dance moves, and curious tasks, all the teen birthday party ideas listed above, are sure to turn every teen's birthday party into a crazy celebration with friends!
Comment below and let us know about these ideas and how they helped in your crazy birthday celebration.