Spending time with your gang becomes the highlight of your day once you become an 'adult.' But when do you actually become an adult? Is it when you turn 21, or is it when you start taking responsibility and paying bills? No matter when and how your life starts becoming dull and boring, we have come up with 32 fun group activities for adults.
We understand the value of socializing and the impact it has on the everyday lives of adults. Not only does it improve your social skills, but it also helps in keeping up with mental health since 'adulting can sometimes get difficult.' But who says you can have fun only by spending a fortune? The budget-friendly ideas are here to save your day.
Check out the fun group activities for adults, which list out the most hyped elements that you can try to carry out with your group in the coming days.
1. Hiking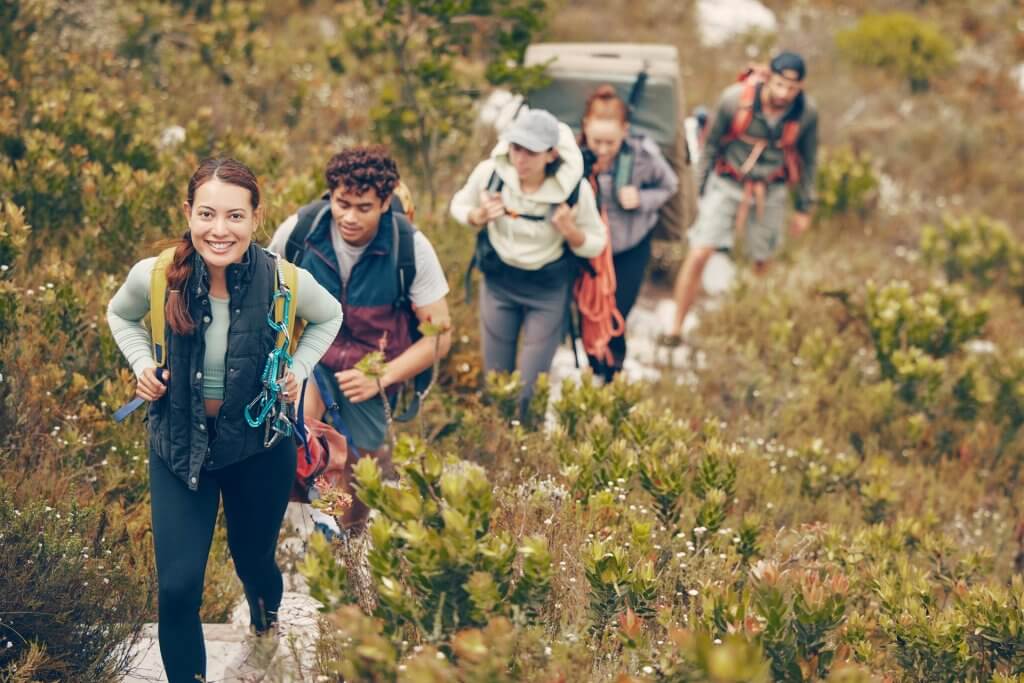 The hype about hiking and trekking is real. The fun and adventure involved in hiking through the mountains along with friends is one of the best group activities for adults. You don't need to climb Mt. Everest for hiking; you can get an experience at a hill or mountain in your close vicinity. The exploration will take you to sights and experiences that will give you an adrenaline rush and fill you with more energy and happiness. The fresh air at the scenic spots is worth all the sweat and stamina.
2. Camping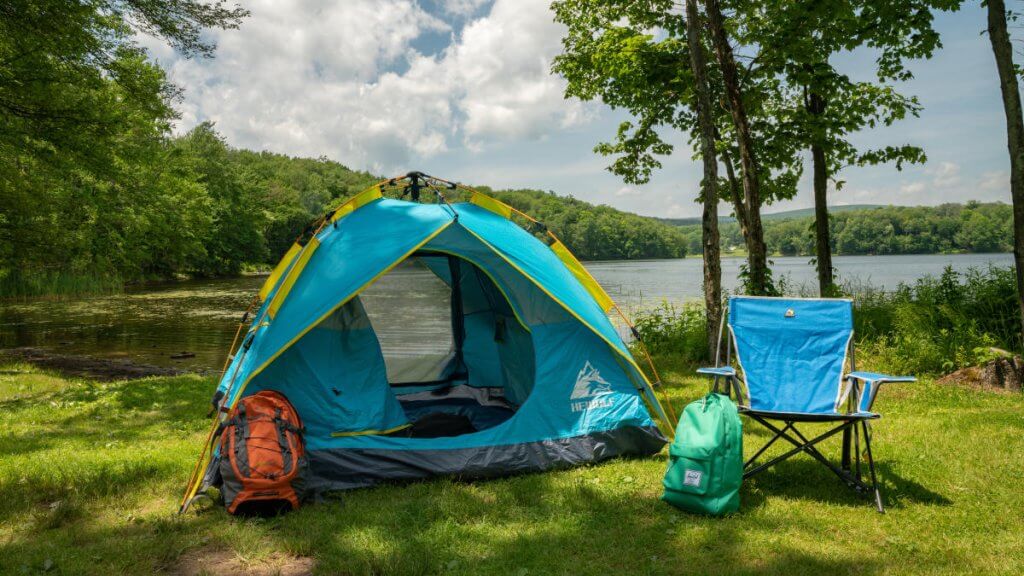 Group activities for adults include camping in the woods of the unexplored or scenic mountains and forests. While trekking through the trails, you might want to halt at a very beautiful place you come across, and setting up camps under the star-stunned open sky is the best recreational activity you can have to rejuvenate your life along with your friends. Mother Nature has lots to offer, and pausing once in a while to take it all in is a surreal feeling. Pause your busy lives and camp along the woods but make sure to carry bug spray.
3. Scavenger Hunt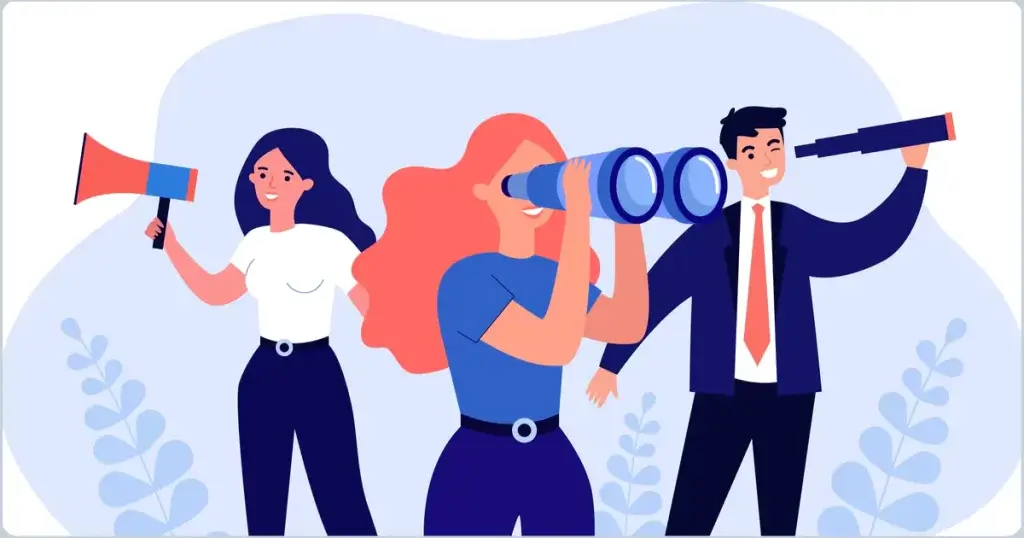 Plan fun weekend group activities for adults by going for a scavenger hunt, not on mobile apps but through your towns and cities. Make teams, and one of the teams can hide various materials at any corner of the city or in close outskirts and drop hints here and there. The opponent team needs to gear up and find those materials while the other team gets time to relax and have fun giggling and planning and roasting the other team's strategies. Not only will it make you close to your friends, but it will also help you explore your city and nearby places minutely.
4. Scouting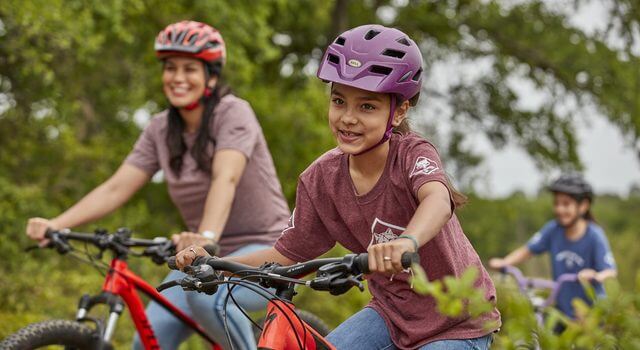 Scouts have the basic characteristics of integrity, honesty, respect, loyalty, and care. Indulge in scouting activities and refine these traits with emphasis on practical outdoor activities like woodcraft, backpacking, sports, and team activities. You can become part of scouting groups and serve the purpose of being good citizens by spreading awareness and working towards the welfare of society. This includes taking care of the environment and attending the meetings at scout dens. Canoeing and fishing are common activities that can earn you badges and recognition for your scouting activities.
5. Community Garden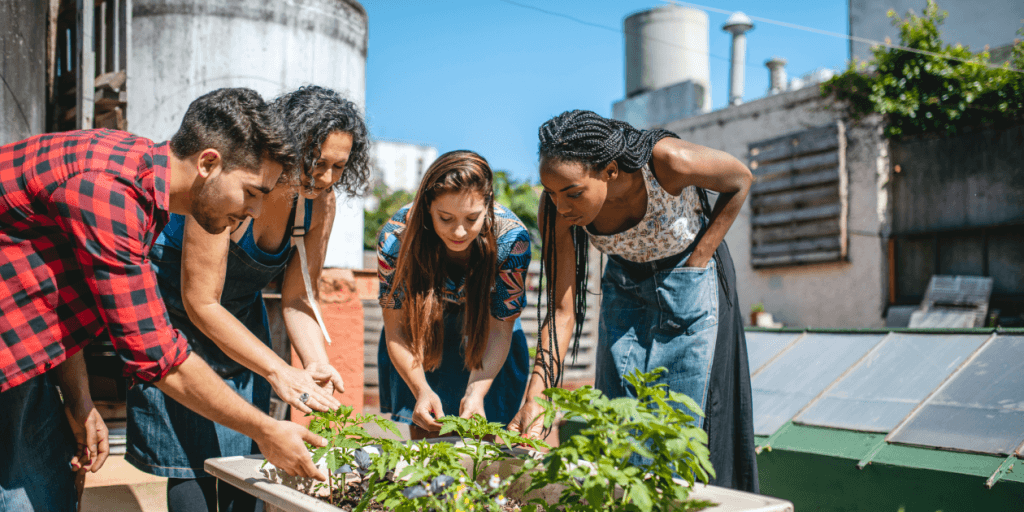 Gardening is an eminent activity for taking care of your mental health. Gardening helps you help nature grow and flourish while helping you to stabilize your mental health. Become part of a community garden, and you will learn more about the various plants and planting techniques that you might never have heard about or had hands-on experience with. Taking care of budding plants in your adulthood gives you purpose, and it's fun to do it with others in greater quantities with greater qualities. Flex your green thumb and stay close to nature, the best medicine.
6. Birdwatching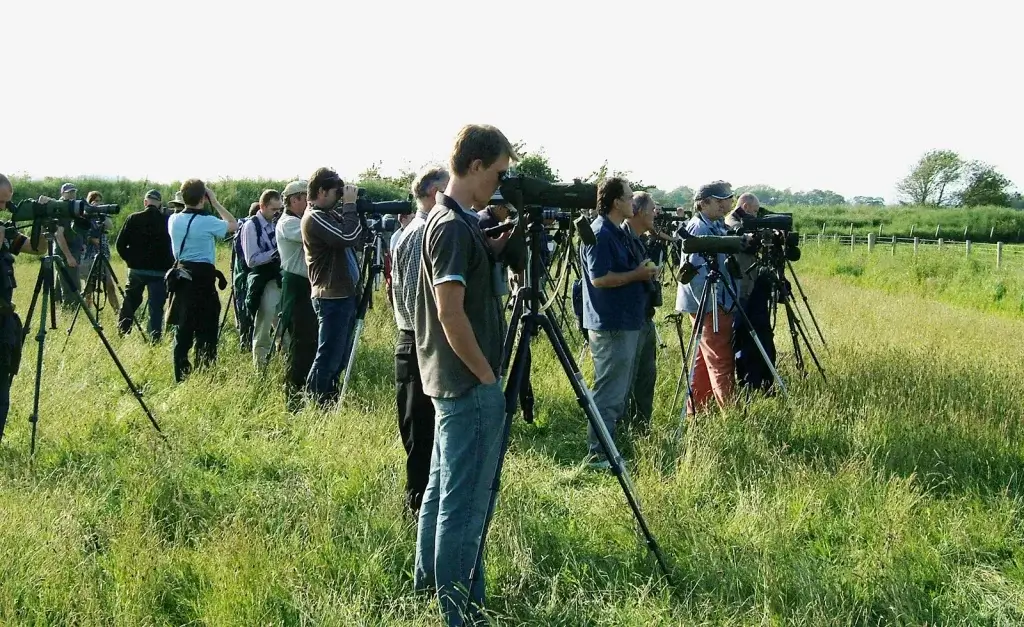 Even if you are not an ornithophile, birdwatching is a fun group activity for adults. Pick up your binoculars and head to the nearest natural habitat for birds and wildlife. You will encounter various undiscovered species of birds that you can start studying and having knowledge about. When a group of people catches up to watch birds, the knowledge of all combines and helps us protect our nature. Besides, it will help you in socializing and discovering your passion. Keep your pen and notebook ready while observing the birds to take down notes for your research or to just brag about.
7. Stargazing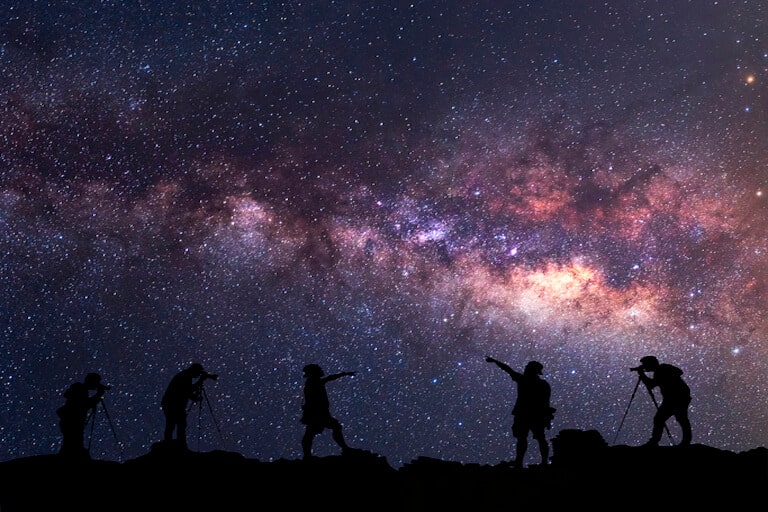 The beautiful stars are worth your time. Spend quality time in group activities under the open sky, and you might reach out to various horizons with your imagination. What a pleasure it is to have people around you that love stargazing and having a blissful time. If you live in a city, chances are you rarely get to see a sky full of stars. So, whenever possible, take an escape route for stargazing along with your friends or family. Admiring the stars and the beautiful night sky can refresh you and your mind while spending time with your loved ones.
8. Glam Photoshoot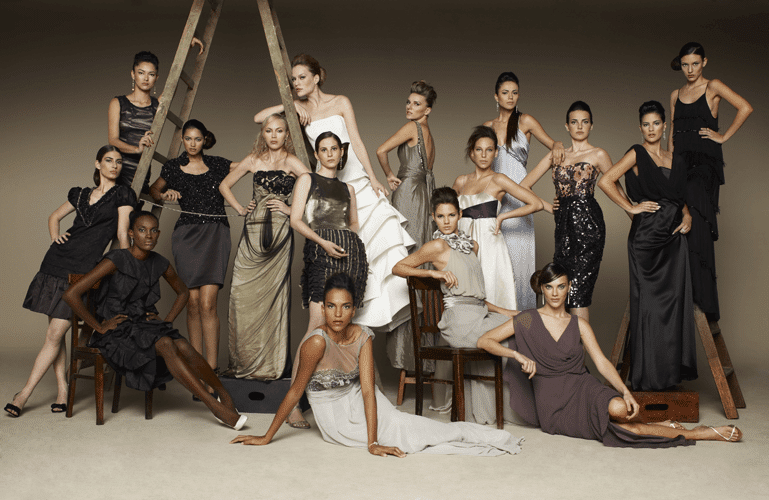 Ladies! This is especially for you. Men can be a part of it as well as group activities for adults discriminate against none. Either pick out the fancy houses of your rich friend or pick a spot for your slam photoshoot where you can have fun by clicking group and individual pictures. Posting pictures for your insta fam with #ootd caption is a fun activity, after all. You will not need to spend a lot on this, just a camera and some cool clothes and makeup, and you are all set to make your haters burn.
9. Concerts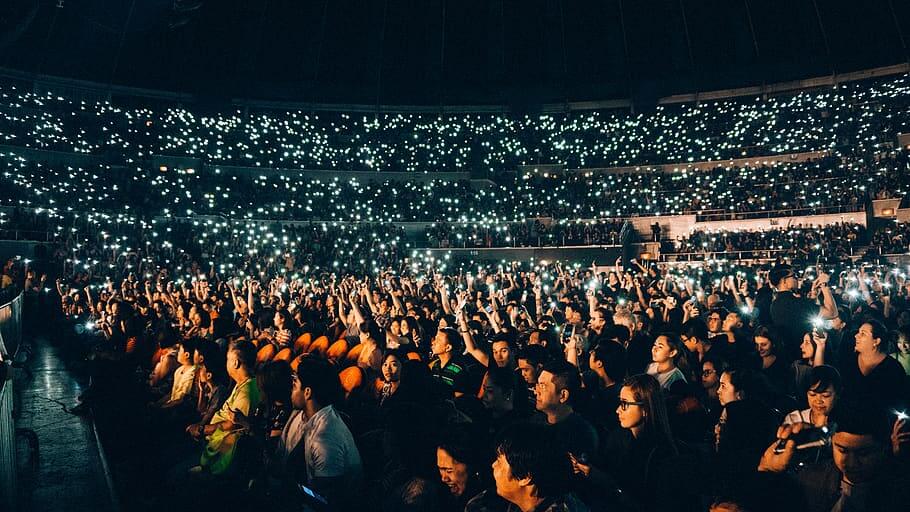 Book tickets for your favorite rockstar and rock your weekend. Group activities for adults are fun when you can sing and dance your heart out to the tune of your favorite music. Going to concerts is a great way to interact with old and new buddies and keep in touch to be aware of the upcoming concerts where you can head together and have a blast. Kam with your favorite bands under the open sky or along with the local bands at your local fairs or maybe try something out of your genre.
10. Open Mic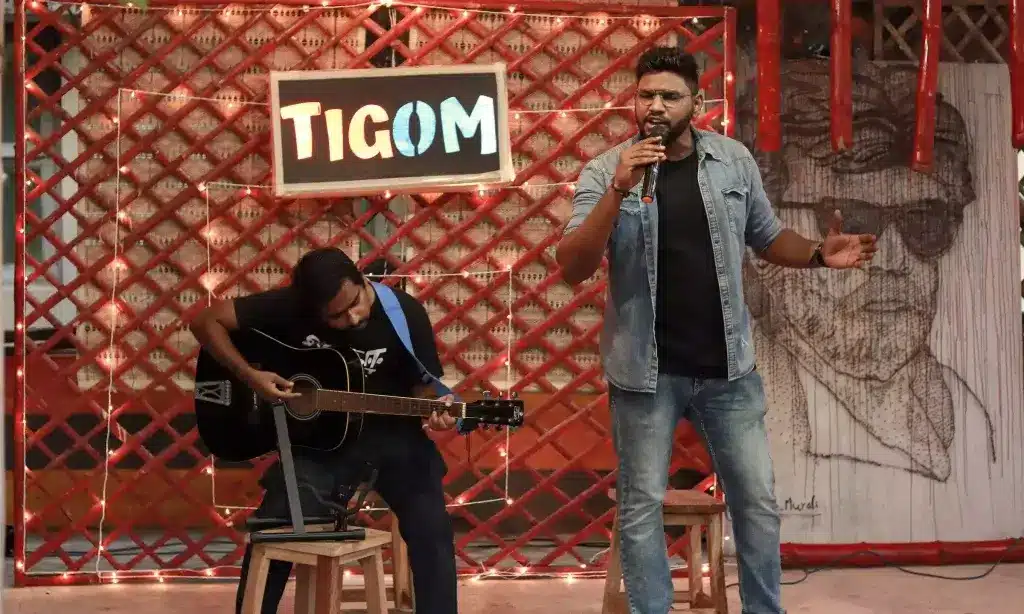 If you have the knack for presenting yourself in front of the audience with your songs, plays, or comic pieces, enroll yourself with the upcoming open mic and pour out your heart with words and music. Explore your interests along with making friends and socializing with like-minded and above people. Try representing your pieces at local pubs or cafes and who knows you might become popular when someone uploads your video over the internet. You can upskill your poetry pieces and be prepared to speak up in front of a large audience one day. Open mics also do not charge much to speak out your heart and talent.
11. Karaoke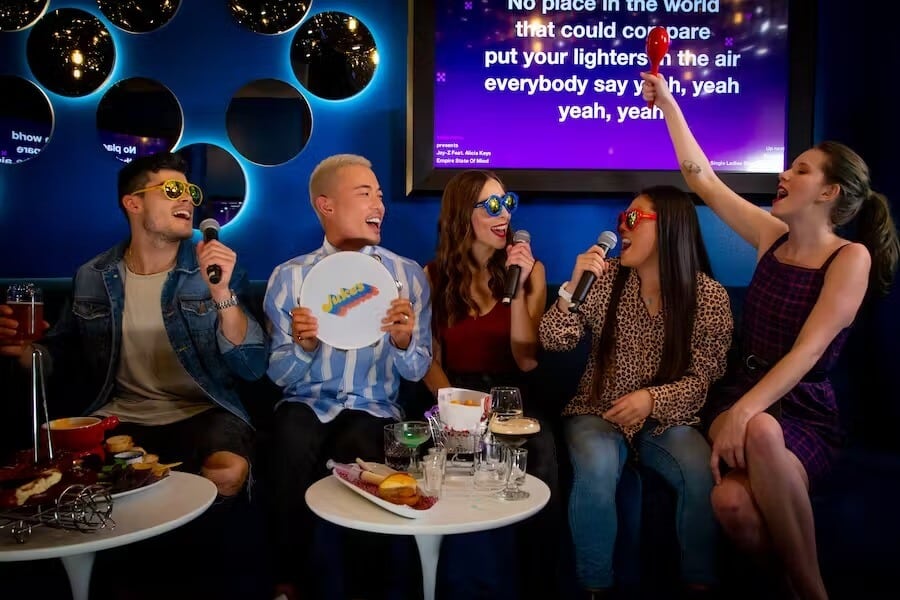 Karaoke is the place where you can sing even the wrong lyrics with full confidence with the worst vocals, and there's no one judging you. Drink and dance your hearts out at karaoke nights either at the townhouse club or at the nearest bar and pub. Spend time with your friends and have group activities for adults that will fill you with joy and let you explore new music and understand your friends' genres. You can also sing songs to each other that you are too shy to vocalize in front of the world. Set up a karaoke set in your basement, and your little party will be live in no time.
12. Puzzle and Wine Night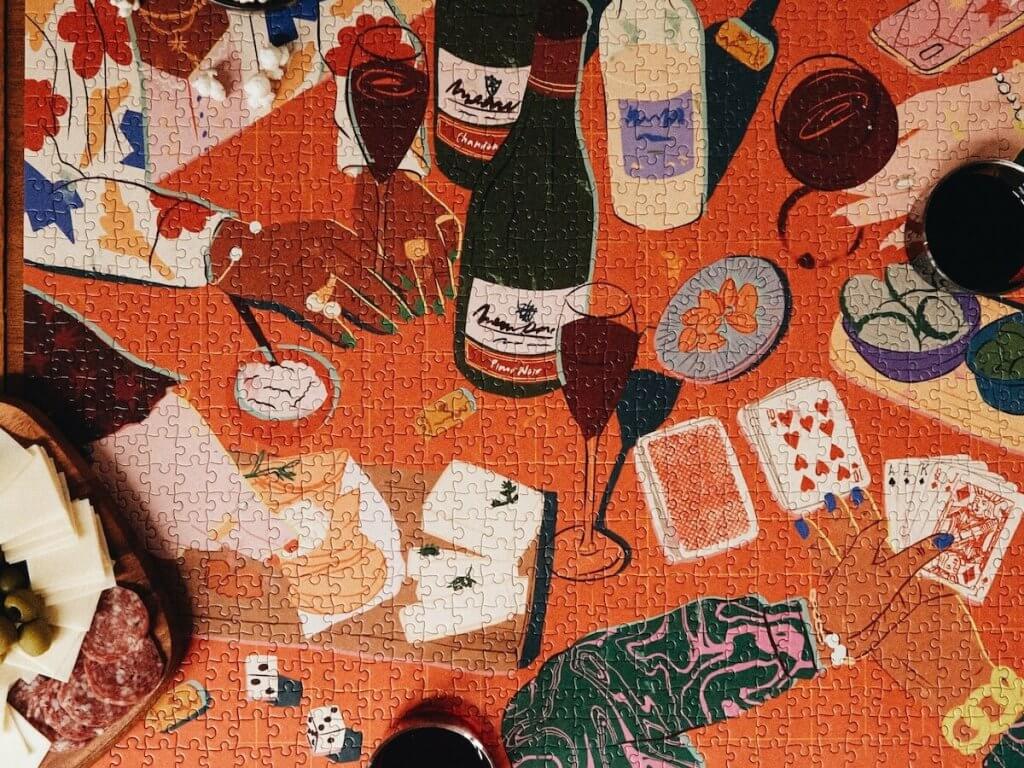 Let's not lie that we miss setting up puzzles. It might not be the Barbie puzzles now, but maybe something wild or interesting that will interest a whole group. Taking up challenges and breaking through the mind hacks are a great way to keep adults entertained. So, form groups and start putting up the pieces while you savor your favorite wine with friends. Once you are skilled enough, you can compete amongst each other in terms of time and accuracy. You can even create mosaic puzzles of your favorite character's timelines. There are a variety of puzzles available nowadays.
13. Read Books in a Local Library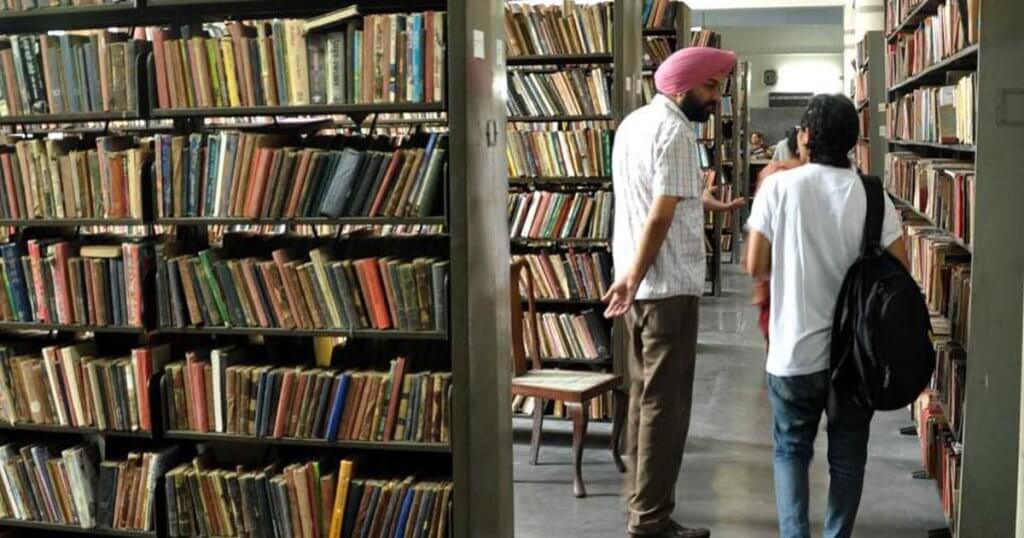 Chuck the screen and take upon the physical books in your local library. This will save your eyes and mind from excessive screen time and will help you make friends in the locality. Once you become used to and fond of reading books, you can start discussions with the peers that come in and get close to each other's thoughts and points of view. This will help the local stores to gain life again, and the old man sitting alone will have company too. Make it a habit every evening or every weekend or as per your convenience to visit the local library and gain knowledge along with socializing.
14. Rock Climbing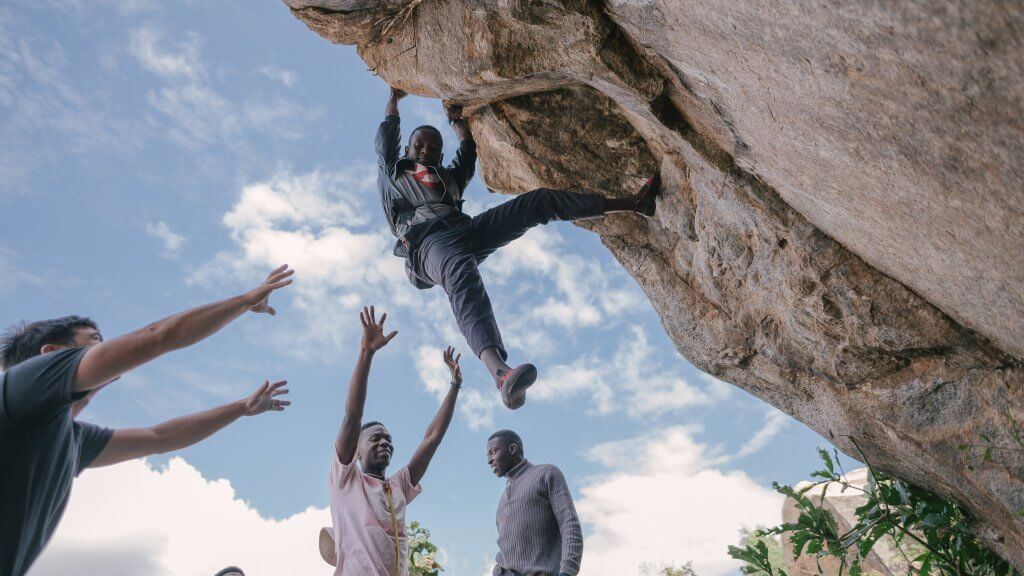 There's a common euphoria known as 'zen,' which is experienced by climbers. People love rock climbing because of the goal directed toward the summit. It does not let your mind vary to non-essential thoughts, and the rock climbing training will make your mental to physical focus streamlined. Rock climbing requires your torso to be strong since legs need to be accelerated more than arms, and climbing the natural or artificial rocks as group activities for adults will help you learn more about it without getting bored or exhausted. It will keep you fit and help you socialize.
15. Head to the Countryside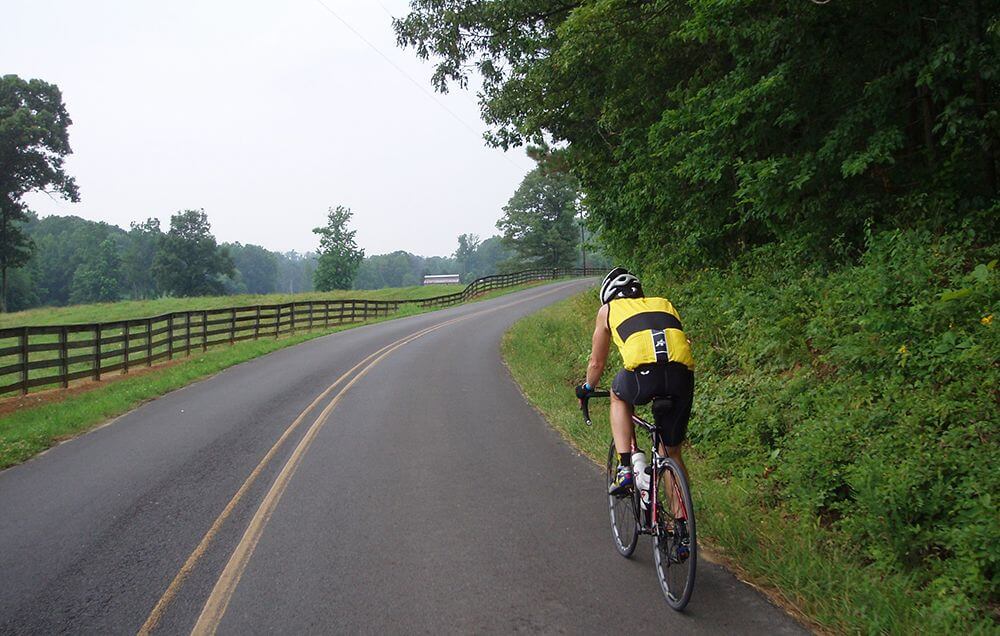 What's better than cycling your way to the countryside on beautiful sunny Sundays? Gear up with a helmet, pads, and other requisites and cycle down to explore the vast countryside. Cycling the green paths with friends and cycling groups is a fun activity besides a host of other activities. The natural trails and the beautiful valleys will leave you mesmerized and prepare you to hustle through the coming week. Now and then you can explore the various countryside and have fun with your peers and friends.
16. Potluck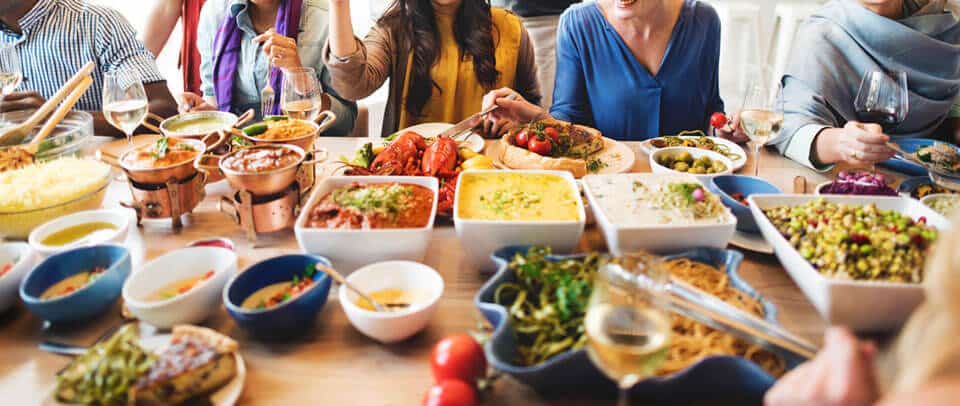 We all love to try various kinds of food. Ask your friends to prepare something of their choice, and everyone can gather together for a potluck. The best part is no one gets to reveal what they are preparing, and thus it makes the event even more interesting. The delicious food in a pot will be in your luck or not will be decided by your friends. Once a month, you can do this activity and organize a little picnic with families as well, where everyone can gather up and release their stress while children play along the swings and rides.
17. Paint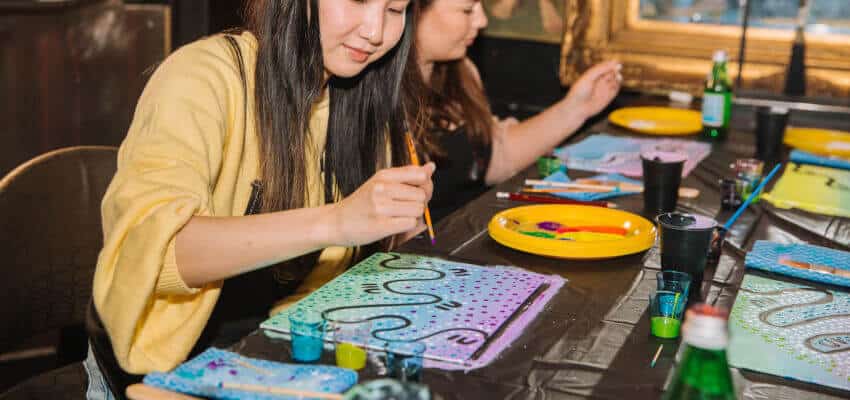 Even if you are not a great painter, you can start by painting the little mountains or taking up painting classes. Artistic people are full of vivid imaginations, and mixing up with them will broaden your mind. You will eventually start loving painting and the company of dreamy people. The paint classes are quite fun, but make sure you clean up yourself well after you have painted out your clothes and hands or maybe face as well. Group activities for adults include drawing and painting to relax the mind and let the thoughts express themselves.
18. Bake Something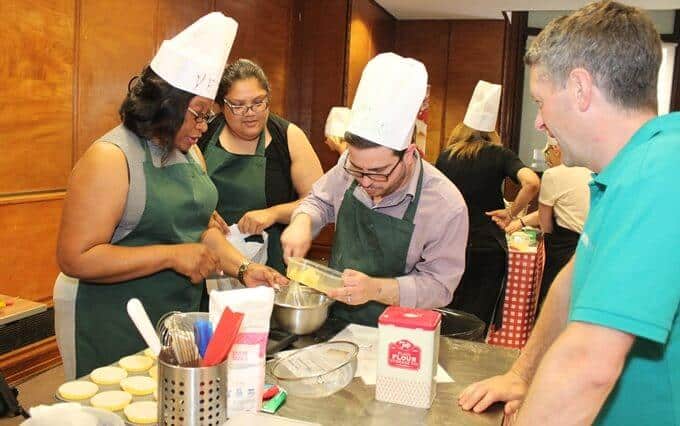 What's your thought on baking cakes and muffins? Yum, right? So, plan a weekend when you, along with various other cooking lovers, can get into baking delicious items and then enjoy the delicacies all together. Your sweet tooth cravings will love you for this. It does not need to be very fancy; just have the basics right and the required stoves and utensils along with the ingredients, and you can host a baking party at your home itself. After the baked dishes are ready, you can enjoy the taste while watching your favorite movie under dim yellow lights.
19. Dessert Savouring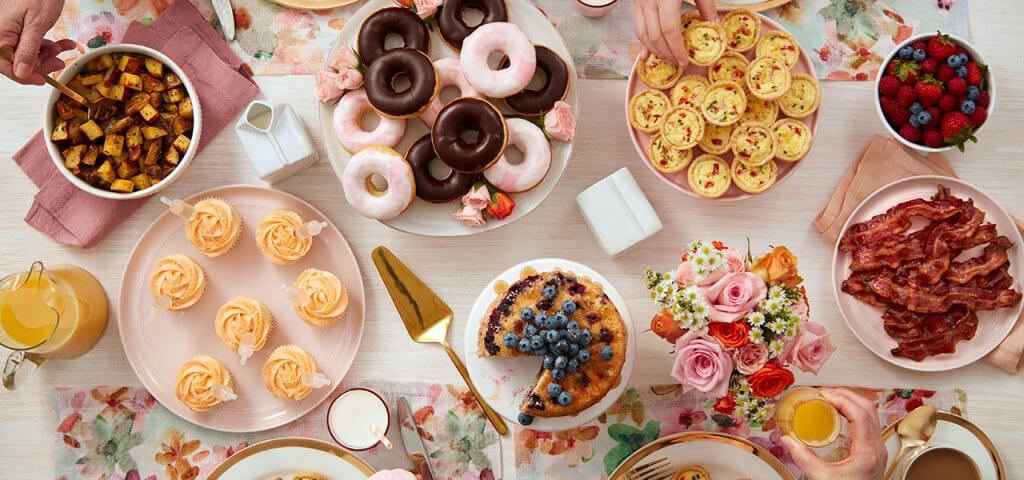 Dessert after dinner is the cherry on the cake. Wrap up your dinner asap so you can explore the various places that serve the best desserts in the city. Dessert hopping with your best friends has to be the best group activity for adults because who doesn't love them? Pastries, pudding, gelatin, tarts, macarons, and the never-ending list gives water to your mouth just by its name. Dress up cute or even in lounges; who cares? You are about to experience the highlight of your day, desserts! There are plenty of restaurants and cafes that have their specialty in terms of dessert; go try them out.
20. Video Games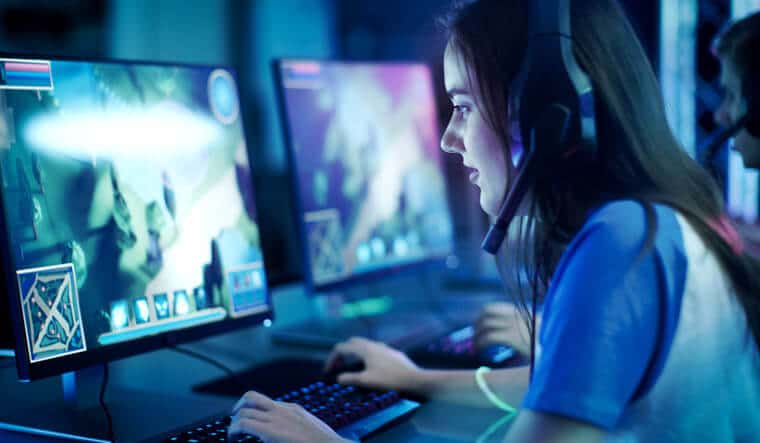 The hype is not unreal. The fun of video games is like none other. Call up your buddies to your basement game and set up a gaming room with blue lights and coke and chips. Have a gaming night challenging your friends over the game of Minecraft or FIFA every once in a while but make sure not to make it a habit or, worse, an addiction. Playing video games boosts mood and makes for better heart rhythm, and the added advantage of having your friends around makes it even better. Release all the stress of the week and relax with your buddies in the cool basement of your house.
21. Tiktok Videos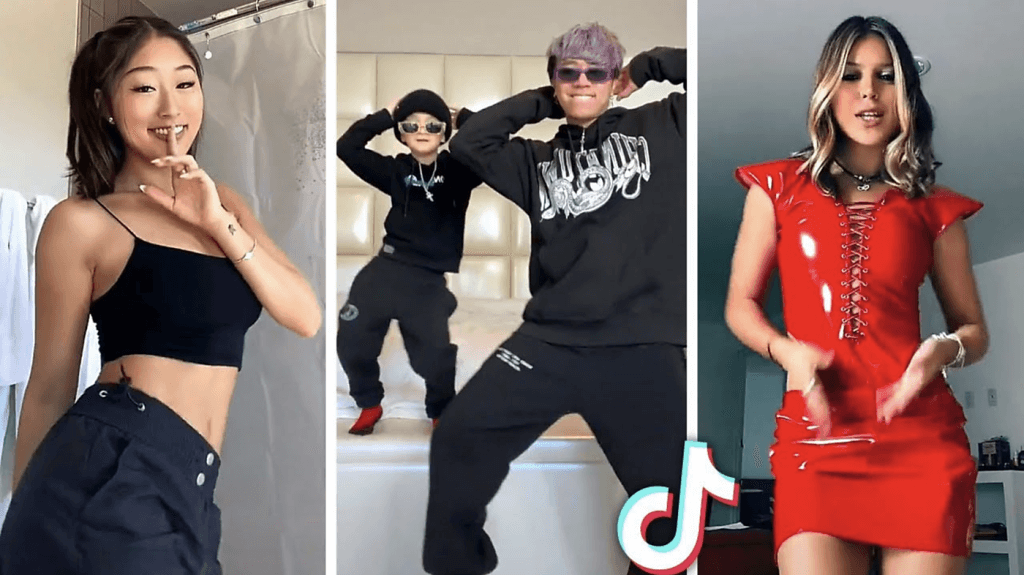 Catch up with your friends and create fun and informative videos over TikTok. Or you can also collaborate with influencers if you wish to start a page of your own. Making tik tok videos is fun. The story between the cut that makes it to the final edit and the bloopers is hilarious. After the final video has been posted, you can sit and laugh out of your heart at the bloopers and funny moves that you and your friends have been doing all along.
22. Swimming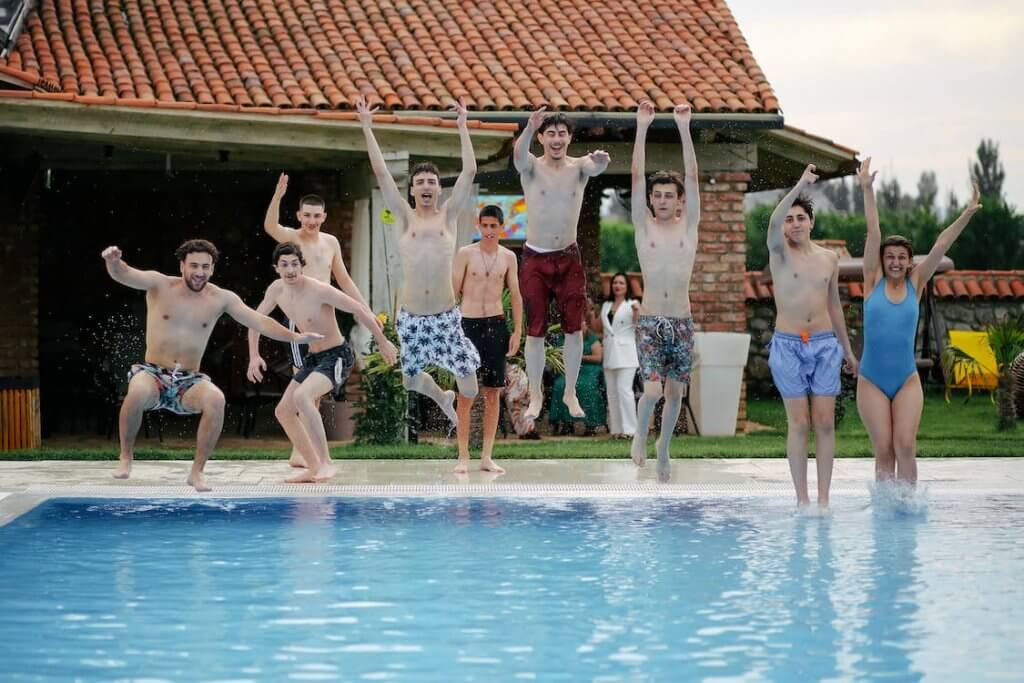 Swimming becomes an addiction when done with the whole heart. Go for a swim in the evening with your friends or just make friends in a swimming club, and not only will it help you socialize and have fun, but it will also help you to maintain your health and physique. The benefits of swimming are enough to encourage you to move out of the bean bag that you are currently lying down on while reading this blog. Rather than vehement expression due to loneliness and exhaustion, swim out and lose the stress.
23. Pottery Classes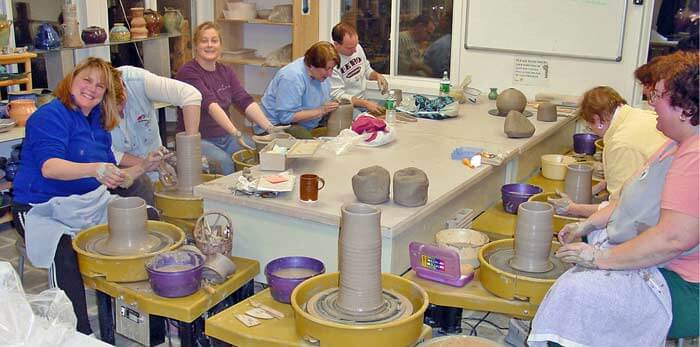 Though it takes a little long to master the art of pottery, you need to begin somewhere, at least. Pottery as a group activity for adults is a fulfilling experience. It's fun to create objects with your own hands with the help of mud and clay, which keeps you close to nature. You can either learn pottery online or through traditional classes where you can get involved with a group of people and have fun while learning the art. Fun fact: you can even go on pottery dates with hands full of clay and eyes full of love.
24. Skateboard
A lot of people are moving towards learning new skills every day, so why not you? Try skateboarding on the icy plains of the park full of skateboard enthusiasts who are not only willing to learn the skill but also help each other and make friends. You can even hang out for hot chocolate post-skateboardsessions and discover the various experiences of people that are way different than you. Group activities for adults are not so boring after all.
25. Dress Up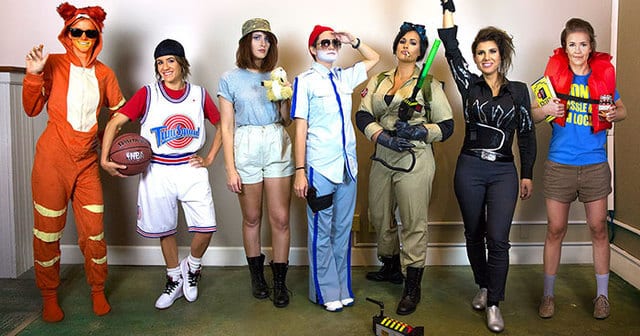 The fun of dressing up is impeccable. You can never go wrong with dressing up all you want. Call out friends and dress up either in your new clothes or trade-off with them. Even better, go shopping. It always brightens up the mood. You can try out the various trending clothes of Gen Z and even cash out if you feel it suits you. You may also get dressed up according to a theme and organize fun theme parties where you are allowed to go crazy once in a while. Your friends can get booze and you can arrange for food and music.
26. Jamming Session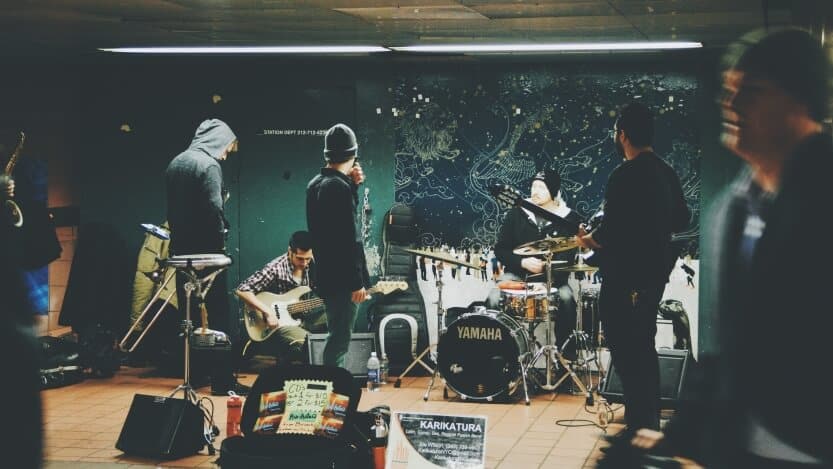 Organize a jamming session or be a part of one. Play an instrument that you love or sing out your heart. This will help you in improving your skills and also communicate in the music language. Make great bonds with your fellow musicians, and you are going to love your adult life. Group activities for adults need not always be about booze and alcohol and rock parties; they can also be in the form of expressing your feelings more softly.
27. Create DIY Bookmarks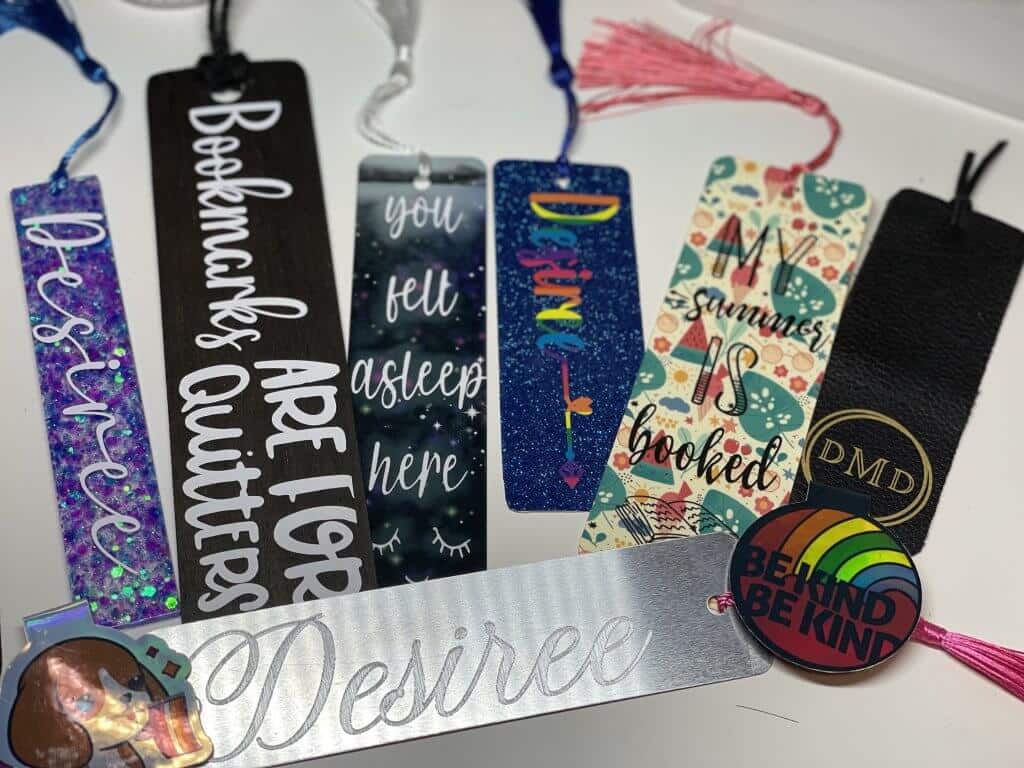 We all are clumsy and lazy, and DIY bookmarks are just the perfect thing for us. You can create bookmarks as group activities for adults along with creative groups and either use them for yourself or gift them to someone. Creating something on our own always has an impact on the mind and soothes a person's heart. The bookmarks can be used for books, diaries, cooking notes, etc. Give someone a DIY bookmark of their favorite character or scene or something they like, and they will remember you forever.
28. Knitting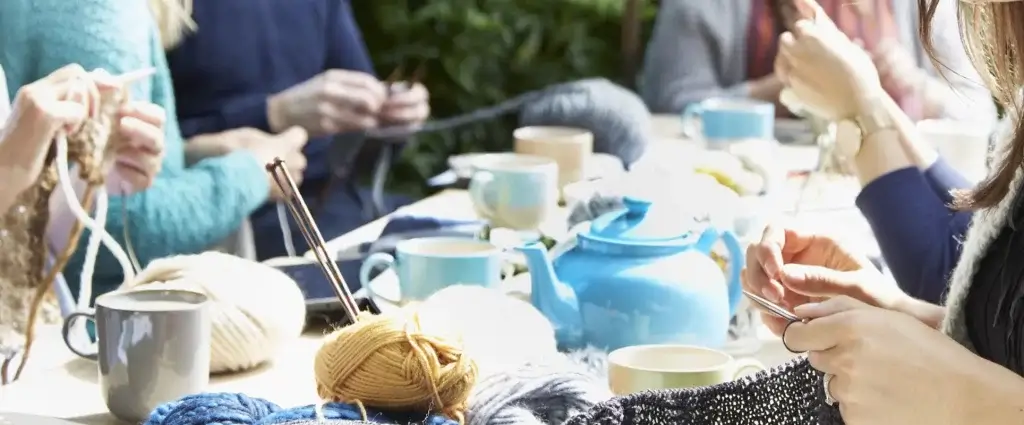 Since the late 90s, knitting has now started creating an impact in the modern world as well. More and more people are becoming fond of knitting sweaters and songs. You can give it a try as well. Grab the knitting tools and head to the closet knitting classes or the neighborhood's sweetest grandmother, who can teach you knitting. Once you acquire the skill of this beautiful art, make baby sweaters and socks and gift them to your nephew or niece, or any kid that you love.
29. Arcade Games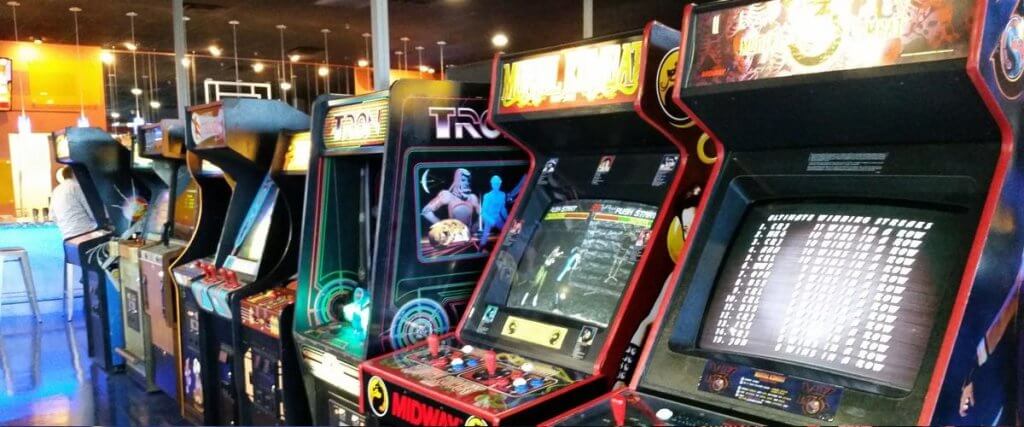 Go to the game parlor or restaurants that allow arcade games. Insert a coin and start playing your favorite arcade games. Soon you will realize you have made plenty of friends with the people that come to that place regularly, and it can be a fun activity. Arcade games win you cute little gifts that you can place on the shelf of your home as a memory for your old age.
30. Outdoor Games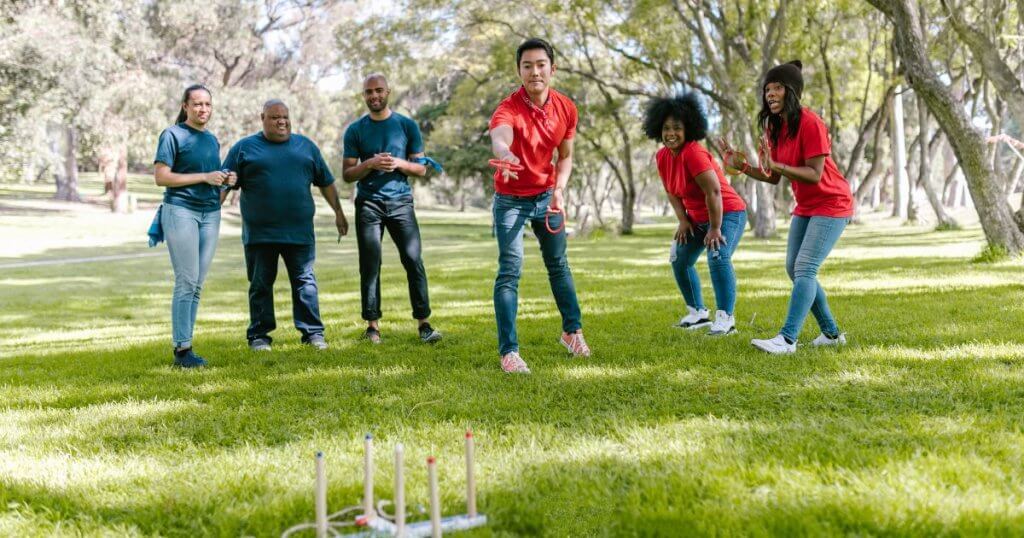 Childhood and outdoor games have a special connection, and as you start growing up, you suddenly stop going to play anymore due to time constraints. Plan an outdoor games weekend and play your favorite sports like football or volleyball, or hockey. It will make you feel fresh and full of joy. You can also play with the neighborhood children. The exercise and the fun your body gets by playing out in the sun is in comparison to none.
31. Basement Parties
Basement parties are the coolest parties. Play loud music in the soundproofed walls basement, and none of the neighbors will come complaining. Host a cool party on a fine Saturday, and group activities for adults can also include games like darts and billiards. Add the feel of a club with adequate lighting, drinks, and dinner. A fun-packed weekend is all adults need to get through the overwhelming weekdays. Dance your heart out till the sun's out, and rest all you want on Sunday.
32. Vision Board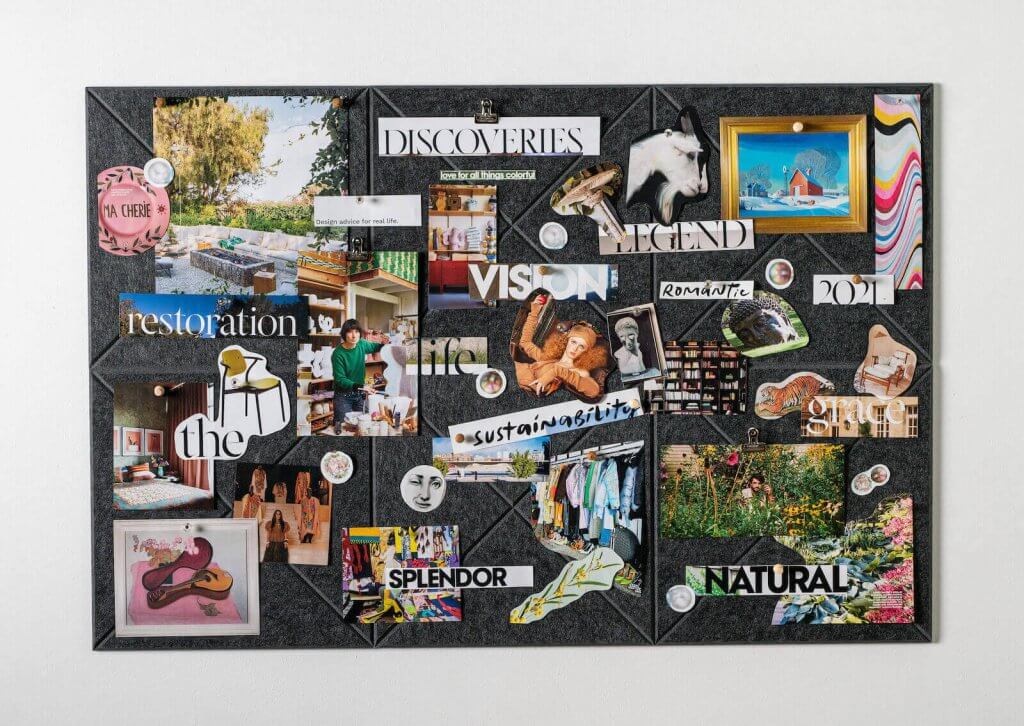 Make friends with people that have goals to look forward to in the future. Sit with them and prepare individual and group vision boards wherein you can write your goal on the top and then a roadmap on how to move towards your dreams. There can be a lot of things an adult wants to grab, so a vision board lets you understand your thoughts and simplify your goals by breaking them down into simpler tasks.
Final Thoughts
Group activities for adults let them break free from their stress and make new friends after shifting to new places for jobs and higher studies. We understand the pain of leaving old friends and moving places, and thus, we have curated this list with the best group activities for adults.
You can try out various things at first and then decide which one you would like to proceed with since riding on different boats might get overwhelming and confusing.
Choose the best one from the list for yourself, and let us know which ones you love the most. Hope you found your g-to activity in the list.