Did you know that your passion for DIY can extend far beyond arts & crafts for personal use? It can put some extra cash in your pocket and be a full-time job as well! There are several ways to turn your creative skills into a profitable venture, and one exciting avenue for the same is furniture flipping. Imagine taking old, worn-out furniture, giving it a marvelous makeover, and selling it for a handsome profit.
Furniture flipping is a fantastic way to combine your creativity with a lucrative opportunity and a great way to do your part for the environment in a world where around 12 million tons of furniture ends up in a landfill in the USA alone.
In this article, we'll unveil the secrets of profitable furniture flipping, share expert tips & tricks, and will guide you through the essential steps and strategies for successful and profitable furniture flipping.
What is Flipping Furniture?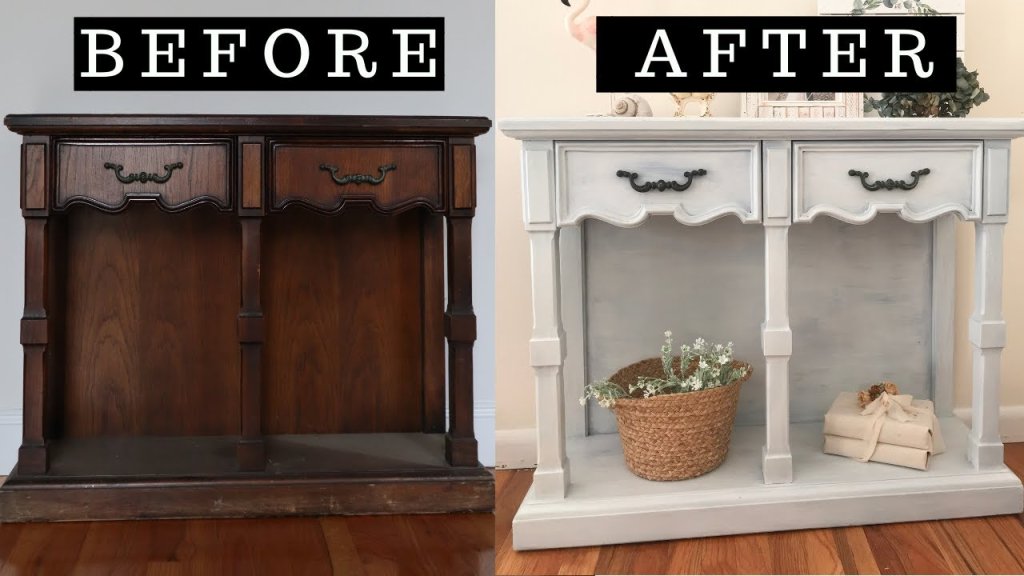 Flipping furniture is just a fancy term given to a simple process. It is business – buying furniture at low costs, refurbishing and repurposing it, and quickly selling it for a profit. 'Flipping' is essentially used to refer to the idea of buying something and reselling it for a higher value.
For success in this business/side hustle, you need to have a keen eye that can spot flippable furniture. Don't get me wrong; probably all furniture is 'flippable,' but here we mean flippable according to your talents and expertise. Look for items that have great potential after refurnishing, like a damaged shoe rack or a worn-out wooden cupboard.
The process may involve repairing any damages, refurnishing surfaces, changing upholstery or paint, or even repurposing the item for different use. The aim is to ultimately enhance the aesthetics and functionality of the furniture, making it more appealing to potential buyers.
All in all, with furniture flipping, you give a new life to old and worn-out furniture while at the same time contributing to the environment and making a profit by leveraging your skills and creativity.
Key Elements to Check Before Starting the Project
1. Basic Tools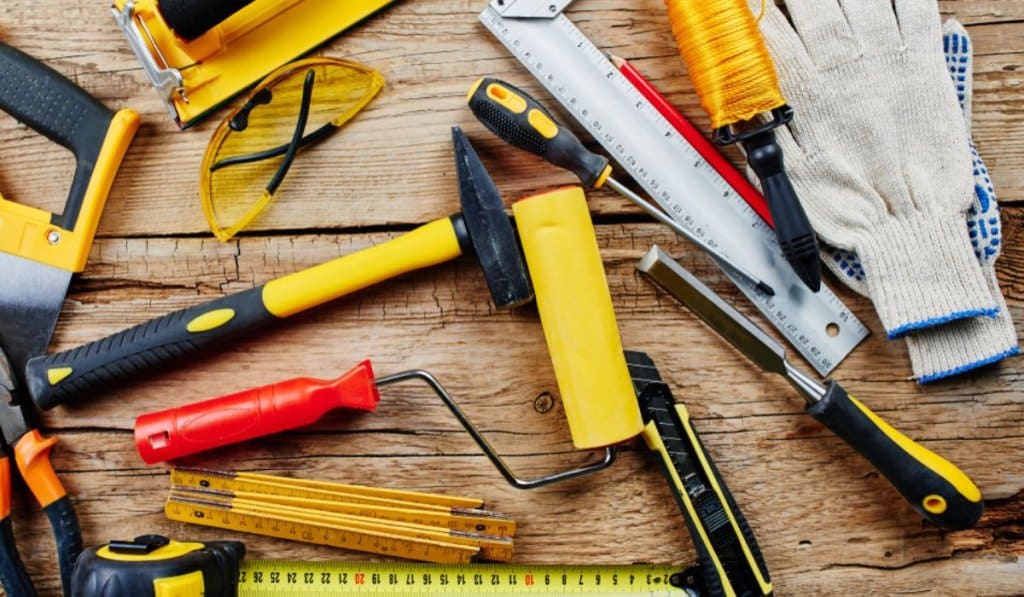 Before starting, gather all the essential tools, which can include – screwdrivers, hammers, pliers, nails, screws, sandpapers, a drill, paint and brushes, wood filler, drawer liners, super glue or liquid nails, tide pens, stain or varnish. Don't forget cleaning supplies as well, like liquid soap and sponges for flipping household items, including Bar Keeper's Friend and gloves. While you need not be an expert with drilling or sanding, familiarity is necessary. If you're someone who isn't familiar with tools, we'd advise you to take a session with an expert and learn using tools. With the right tools and the expertise to use them, your furniture-flipping journey will be smoother and more efficient.
2. Safety First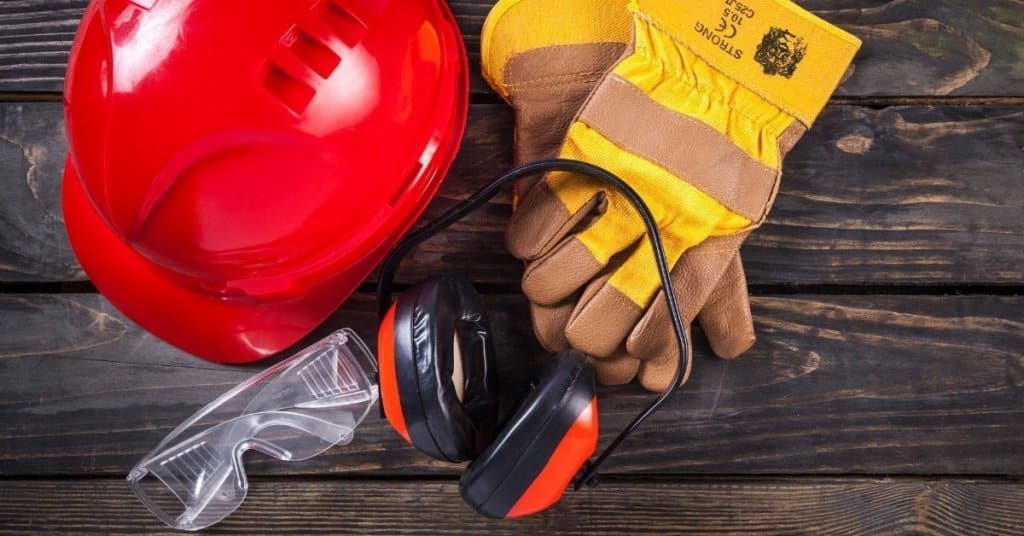 Safety goes a long way. It is important to invest in good quality safety gear, which can include gloves, protective eyewear, masks, etc. These items will protect you from splinters, dust, and chemicals from various elements. Since you'd be doing furniture flipping in the long term, always invest in good quality, long-lasting protective gear.
3. Trial and Error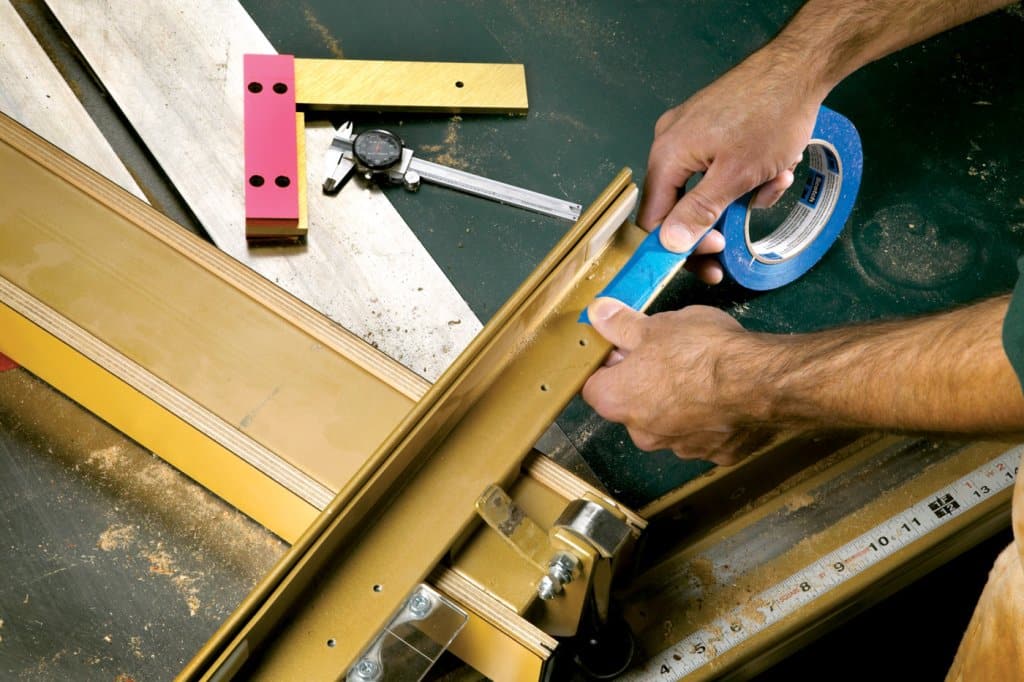 If you're completely new to furniture flipping, we'd advise you to start by repurposing furniture for your use and home decor. This will not just allow you to practice different techniques and experiment with colors & styles but will also help you gain confidence before venturing into selling. This will also help you refine your skills and develop your style, post this; you can dive into deep waters and begin with your first flip!
Getting Started: Finding Furniture
1. Know Your Days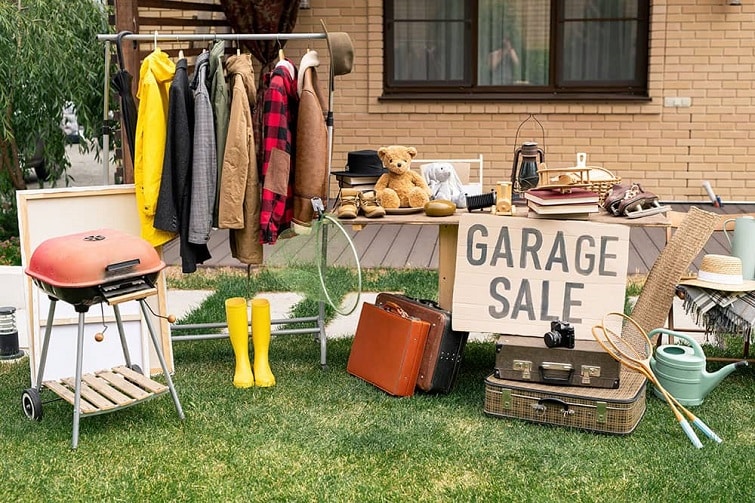 Be aware of the prime days for finding furniture at cheap rates. Trash days, garage sales, moving days, etc., especially in wealthy neighborhoods, are no less than a jackpot. Additionally, you can also check out popular online platforms like Nextdoor and Facebook Marketplace for free listings, but competition can be fierce. Finally, you can explore auctions for quality items at affordable prices.
2. When Not to Buy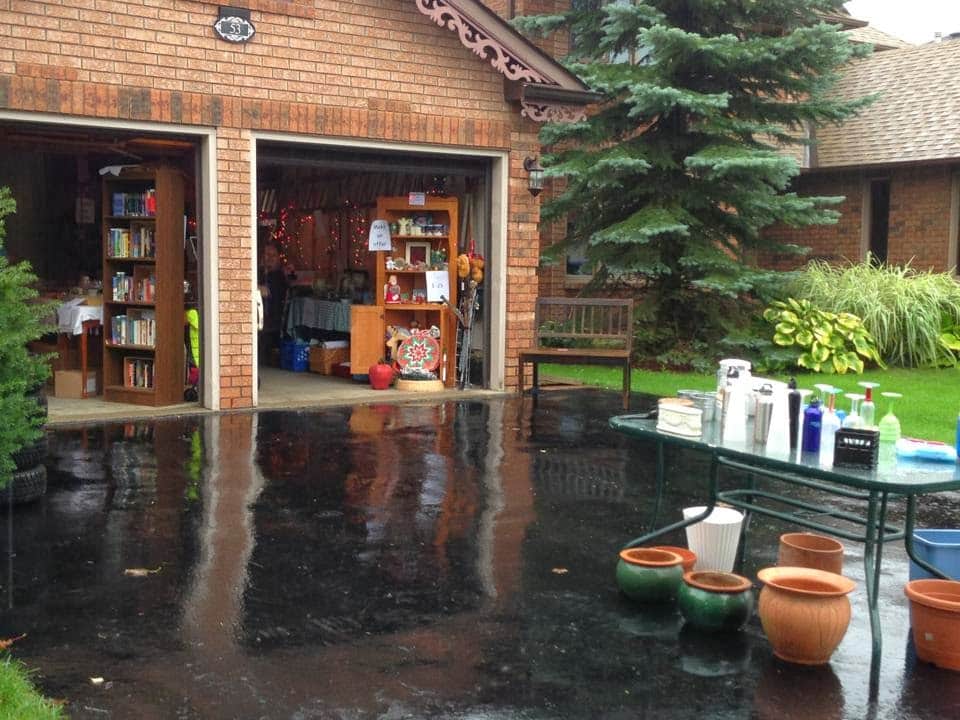 This goes in addition to the last point when knowing your days; it is also important to know when not to buy furniture. You might get some items at a steal deal for some days after it rains/snows, but avoid them at all costs. Moisture causes long-term damage, making refurbishing more complex and costly. Always invest in furniture which is in better condition for a smoother and more profitable flipping venture.
3. What to Look For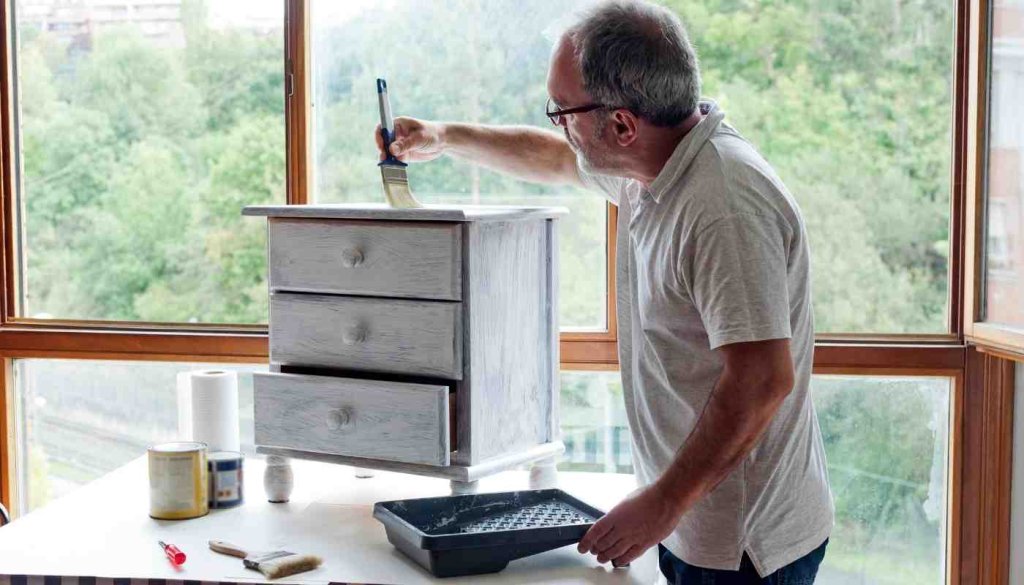 You'll be amazed by the number of brand-new or barely used items people discard, thinking someone else will claim them. That someone is going to be you! Keep an eye out for outdoor furniture that only requires a quick stain or power wash to shine again. Don't just target pristine items; also, seek pieces in need of minor touch-ups or cleaning. You'll be surprised by the profit potential with just a little effort. When searching for furniture to flip, prioritize easy projects that demand minimal repairs and basic refurbishing.
4. Pick a Niche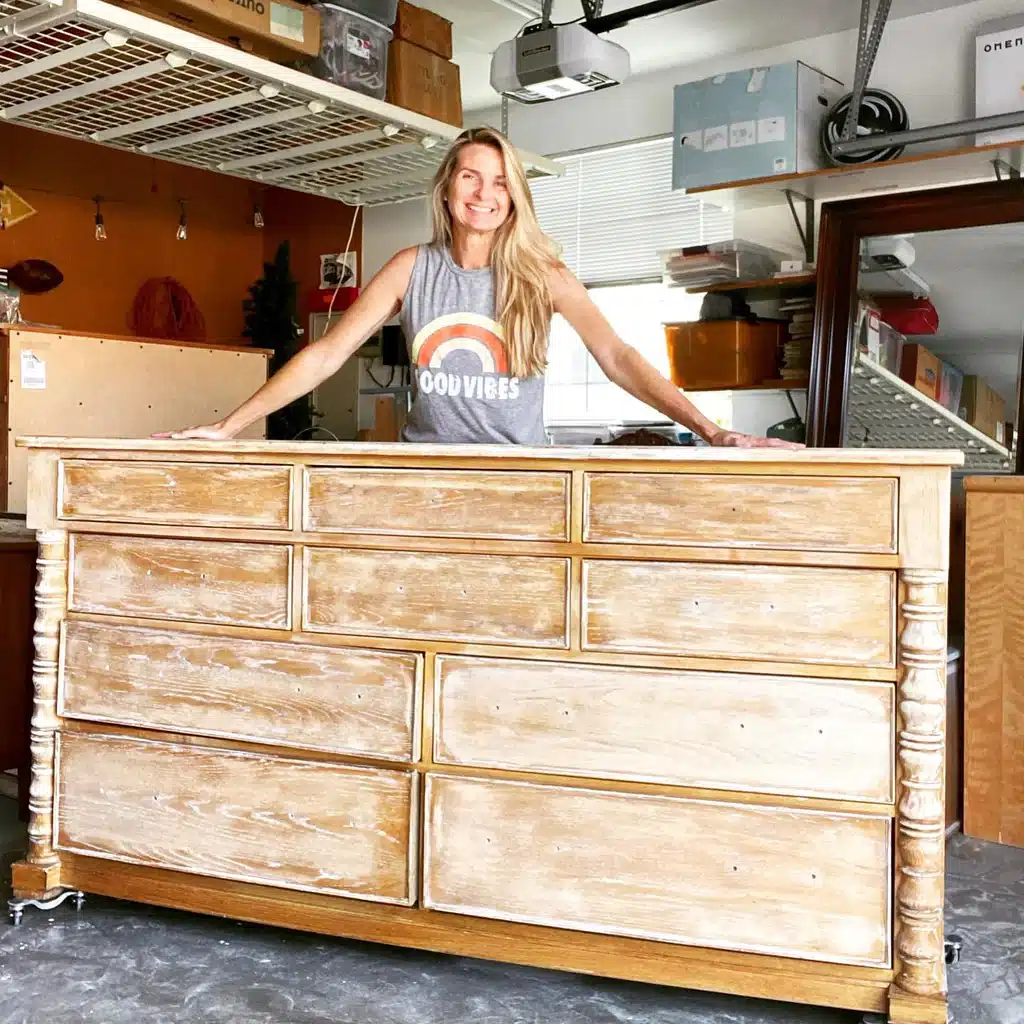 Storing and refurbishing furniture often require effort and space. If you attempt to flip everything, you'll end up accumulating a lot of random, unsold items, which can eventually frustrate you, your partner, or your family. Hence, it is important to choose an area of expertise like chairs, tables, dressers, or any other item that you're passionate about. By narrowing your focus, you can develop expertise and efficiency, consequently streamlining your furniture-flipping process.
5. Make it Simple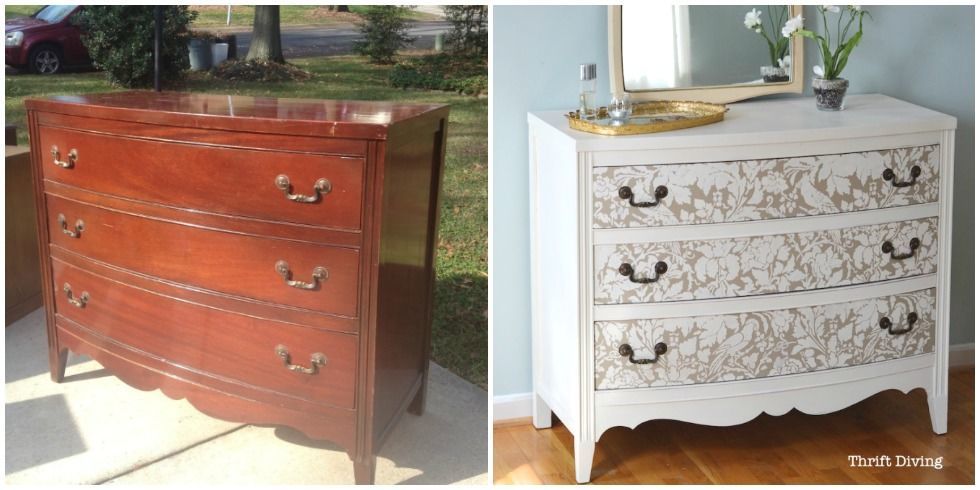 One of the biggest mistakes that most people make while flipping furniture is picking complicated projects. It makes no sense to pick complex projects only if your goal is to generate extra income; easy projects will do the task just fine. While furniture with intricate details and elaborate design may be tempting, they often demand much more time and effort to refurbish. Hence, you should choose simpler items that can be transformed quickly. Setting this thing straight will boost your turnover and will ultimately maximize your profit potential.
6. Don't Discard Trash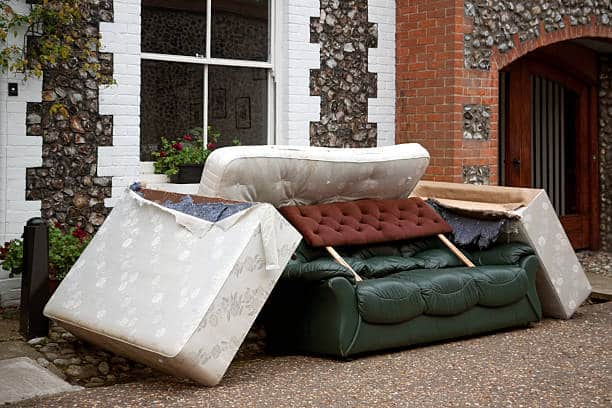 As a craft enthusiast, you should never underestimate the potential of seemingly discarded furniture. Even if you come across a dresser or any other piece that appears beyond saving, there may still be valuable components in there. Consider repurposing the knobs, wheels, or drawers for future projects as well as for selling individually. You're not the only one doing furniture flipping, there's a whole community, and hence, there will always be prospective buyers, even for parts. By salvaging and selling these materials, you can turn what may seem like trash into a profitable opportunity.
7. Be Mindful of Trends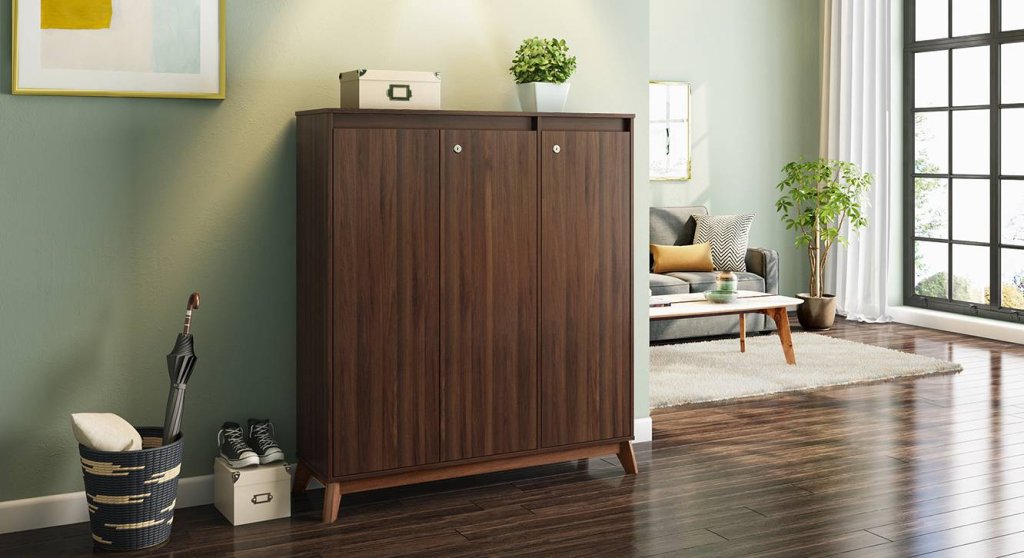 Staying in the loop with the latest furniture trends and demands is very crucial for any furniture flipper. Keep a keen interest in popular styles, colors, and design preferences. Choosing furniture and flipping them to align with current market trends increases your chances of attracting potential buyers and achieving faster sales. For example, styles like mid-century modern and boho have been highly sought after of late. When painting furniture, opt for neutral colors that appeal to a wide range of buyers. Being mindful of the recent market trends and making informed decisions at every stage will maximize your profitability in the long run.
8. Repurposing Goes a Long Way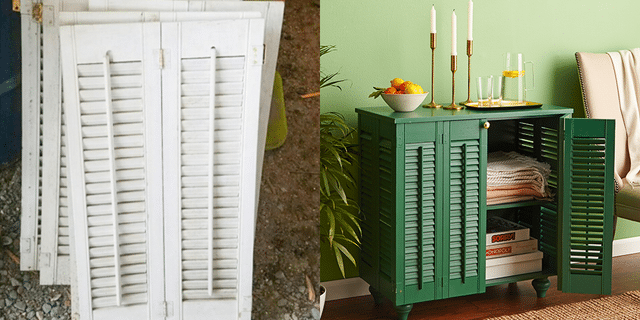 You get ample opportunities to unleash your creativity while flipping furniture. Repurposing materials and giving them a new life is an important aspect of this business. For example, vintage crates can be turned into rolling bookshelves; broken dressers can be transformed into boho-style stenciled shelves, etc. The aim for maximizing profit should be to seek furniture pieces with differentiating attributes that can be repurposed creatively.
Refinishing: The Main Task
1. Re-Use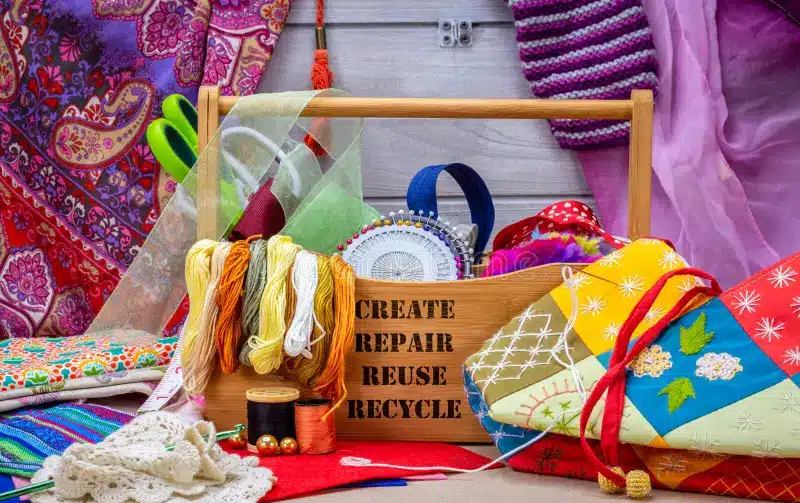 Buying new supplies for flipping a piece of furniture should be the last thing to come to your mind. You can not only save money but also reduce waste by reusing materials that you already have. You can always use leftover house paint on well-sanded pieces, use a hot glue gun to add drawer liners, or some old painting brush to paint furniture, etc. Before you head out to the store for additional supplies, make it a habit to take stock of your existing resources. This approach will make your craft more eco-friendly and will maximize profits along the way.
2. Be Careful with the Material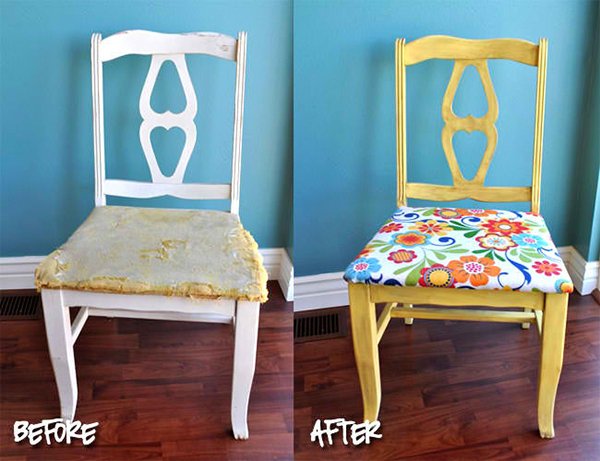 Different types of materials require different types of care while dealing with them. A little carelessness can cause you unprecedented losses. For instance, when dealing with furniture that has fabric upholstery, you need to proceed with caution. Flipping fabric pieces can be more challenging than expected because you may not know the history of an item, such as whether it came from a pet-free home, was exposed to smoke, or carries potential pests like bed bugs or fleas. Hence, it becomes crucial to handle all materials with care, especially fabric-covered items. Additionally, you can also consider employing proper cleaning techniques and taking professional help in complicated cases.
3. Get Creative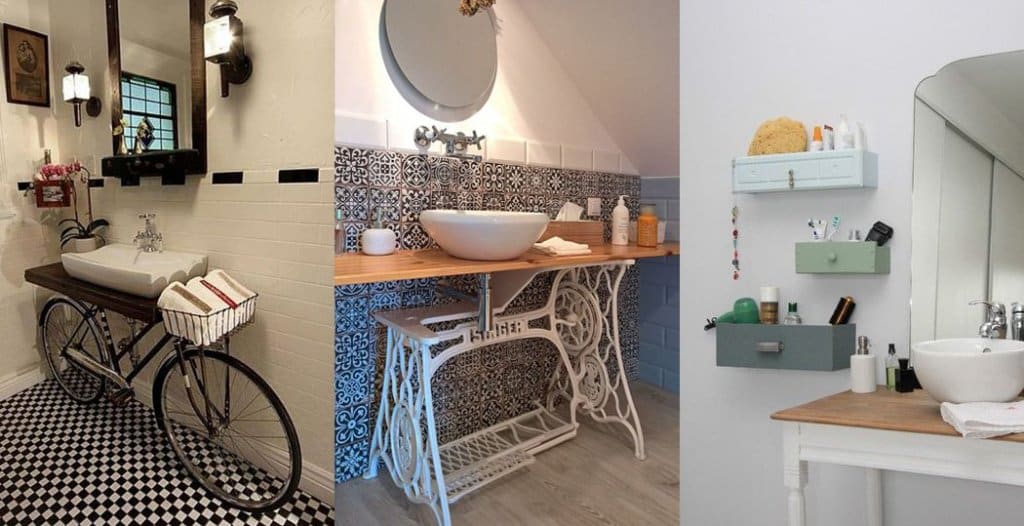 Thinking outside the box and finding innovative solutions for repairs as well as enhancements can take your journey of furniture flipping to great heights. For example, you can paint some simple flower vases with chalk paint and use sandpaper to give a rustic effect. This will be an easy yet effective flip. Let your creativity shine, and add unique design elements that make your products stand out.
4. Ditch Perfectionism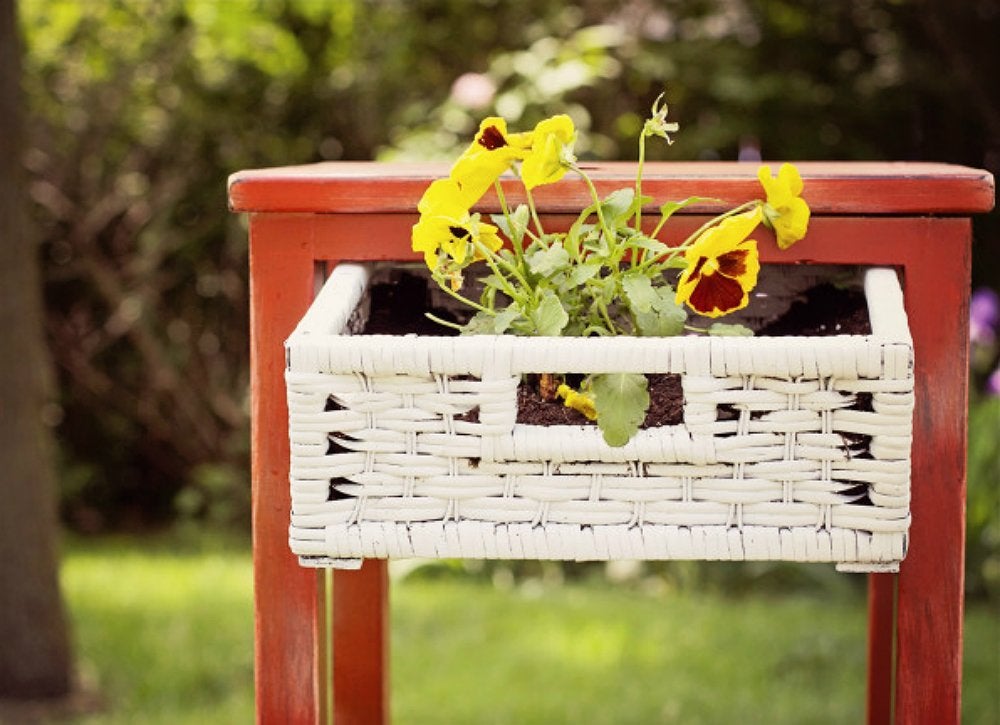 Perfection is unique and a much-demanded thing in every skill; however, when flipping furniture, you can let that go sometimes. One great thing about this venture is that buyers understand that they're buying flipped furniture and hence don't expect perfection. There's a certain character and charm that comes with repurposed furniture pieces, which can't be found in new ones, and that is precisely what attracts buyers. Some imperfections can add an appealing and authentic touch to your final product, making it stand out and desirable to potential customers.
5. Don't Be too Artistic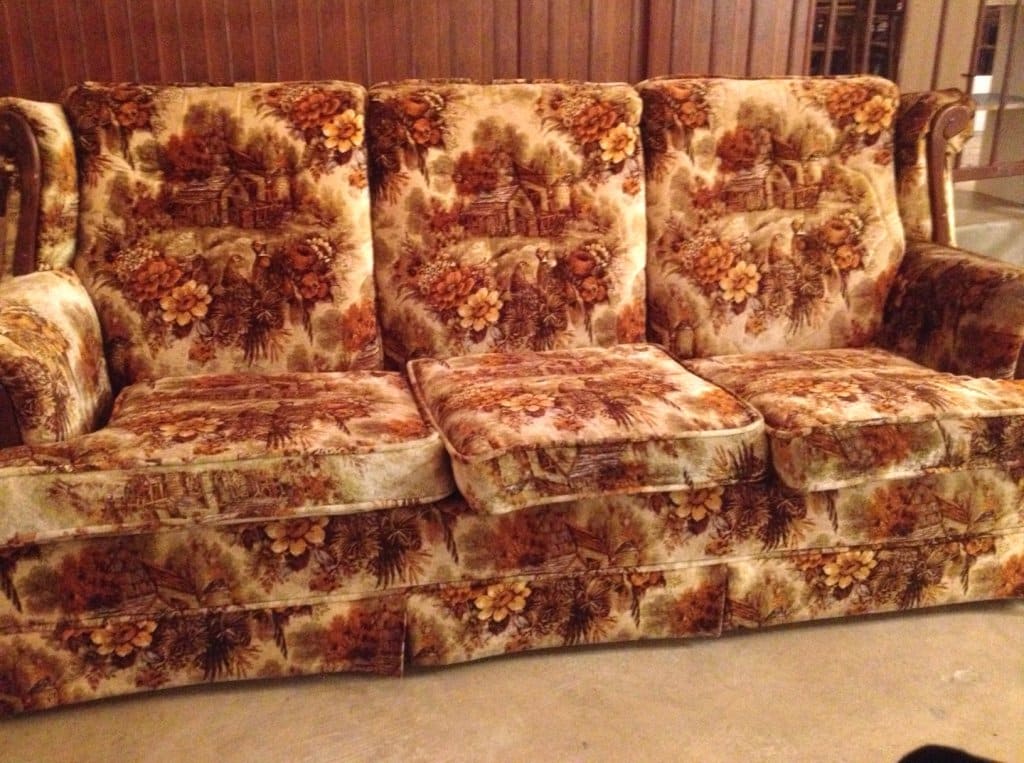 While furniture flipping demands a good deal of creativity, you should do that while keeping your buyers in mind. Your project is yours to design and repurpose, but being too artistic with it is not a good thing as it might reduce the number of potential buyers you might get. Always keep in mind your potential audience and make an end product that is aesthetically pleasing and stands in tandem with the ongoing trends.
Marketing: The Final Step
1. Click Good Photos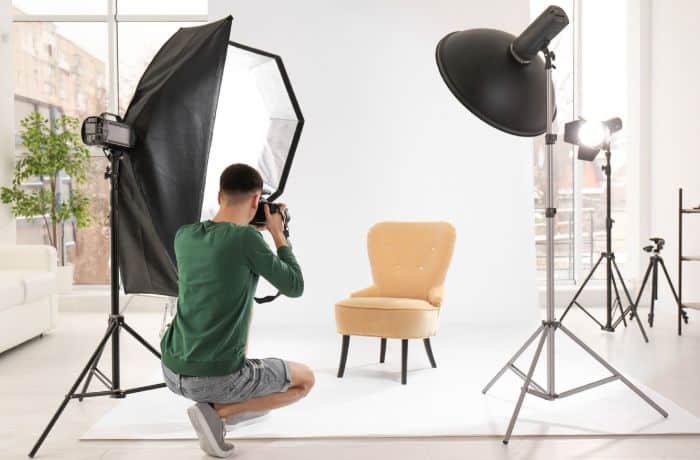 Well, we all are aware of the marvels of good marketing, which is also your final step in the flipping furniture journey. Begin with clicking good high-quality, if possible, in natural light, with as few distractions as possible. Your pictures should capture the highlights of your product and the intricate details, which will attract potential buyers. Always stage your products well with minimal decoration; for instance, a coffee table can be paired with a cup of coffee and a book to create a good impression.
2. Use Multiple Listing Platforms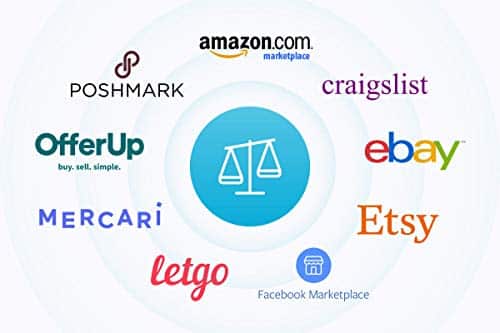 Thankfully there are numerous online listing platforms that you can use to your benefit. Some of the most popular ones are – Facebook Marketplace, OfferUp, eBay, Etsy, LetGo, and Nextdoor. Make sure not to get comfortable after listing your product, and be a responsible seller by replying to queries actively and updating your listings on a regular basis.
3. Don't Leave out Any Detail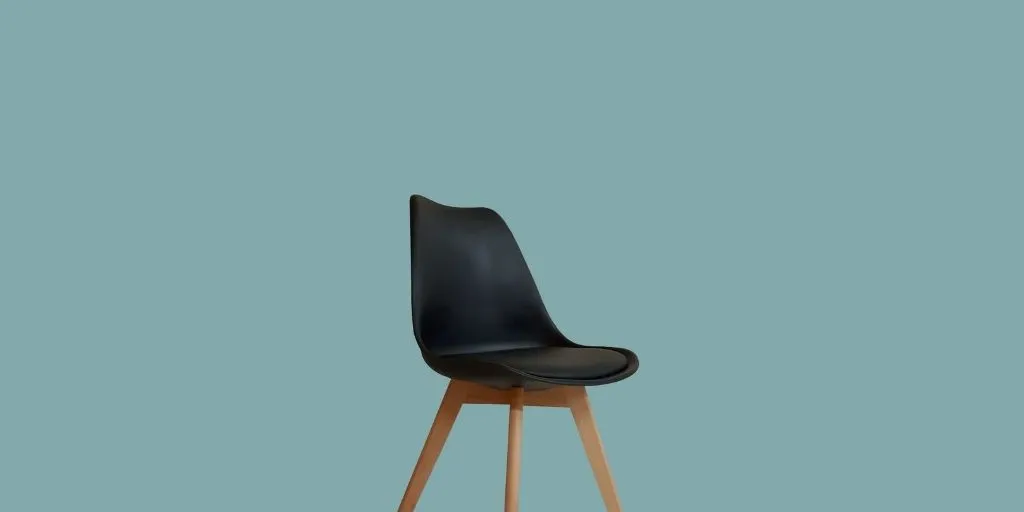 'What You See Is What You Get' is the best policy, indeed. Make sure to cover all the details of a furniture piece, and be fully honest with your potential buyers. Capture any scratches or defects in your furniture pieceto provide a clear visual representation of the actual furniture. This step will build your trust in the community, and the buyers will be able to make a much more informed choice.
4. Don't List Impractical Numbers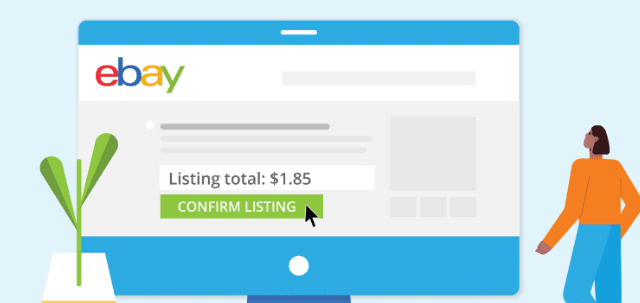 Do not be too greedy in your flipping pursuit. If you do so, you'll be at risk of accumulating unsold furniture and losing motivation to continue. Always remember – little profit is still profit. Just stay true to the process, and be honest with your work, and the profit margins will increase with time. Set your furniture's value after thoroughly studying the market value, cost of materials, time invested, and demand in order to strike the right balance.
5. Holding Amount/time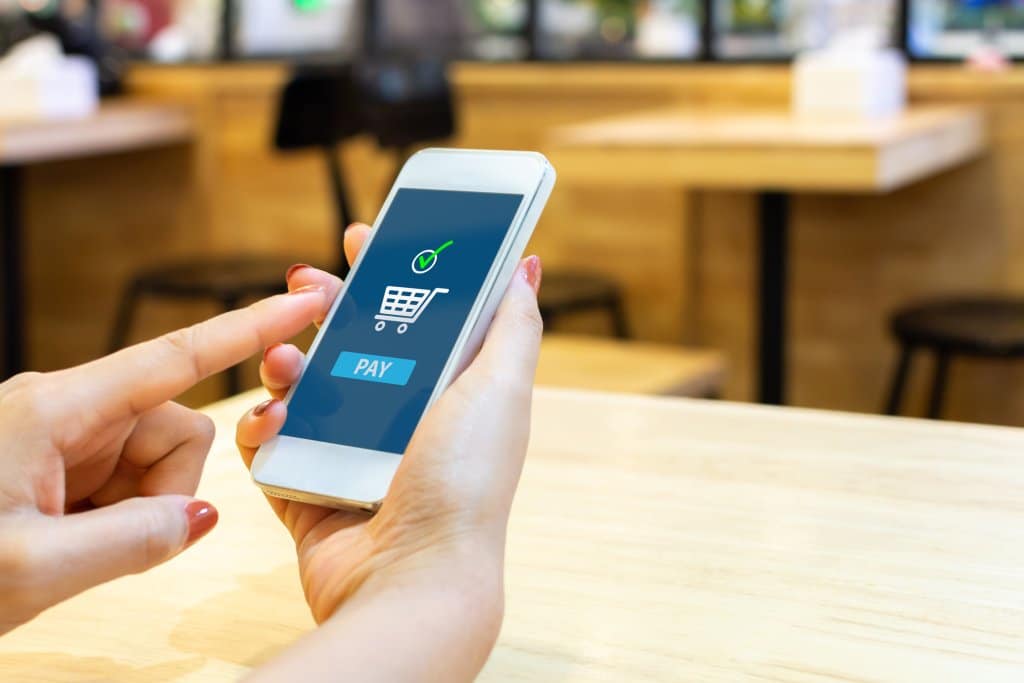 People often pull off a no-show when buying used stuff. To avoid this, in the beginning, you can set a holding time after confirmation, say 24 hours or so. Further, when you gain a bit of experience in the sector, you can ask for partial payment or a token amount through Venmo or any other method. This approach not only helps maintain efficiency but also maximizes your chance of securing successful transactions.
6. Join Your Local Area Facebook Groups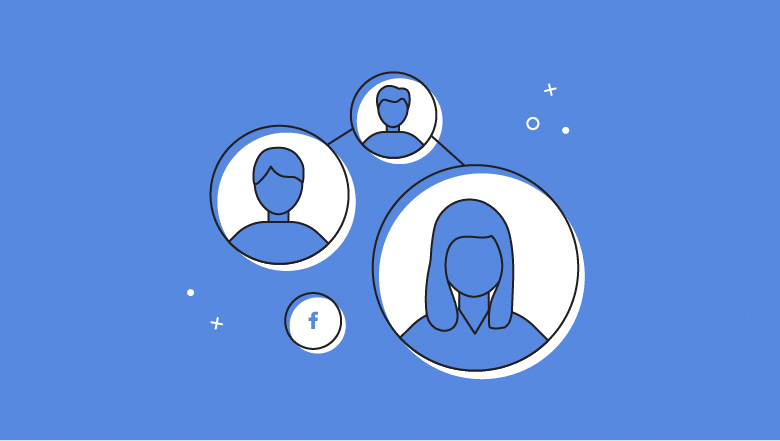 We often ignore Facebook over Instagram these days, but Facebook is literally one of the best social media websites to connect with a niche audience and with like-minded people. You can join groups for flipping furniture and even the groups of your local area. Make sure to read the group guidelines before posting in any of the groups. Active engagement in the groups and building relationships will land you potential customers as well as will connect you with a community of flippers.
Conclusion
These were some of the basic tips to get you started on the journey of flipping furniture, which is many things – a great hobby, a great business, a great way to give back to the environment, and a great way to keep the creative spark in you alive. With every piece of furniture that you flip, you'll start getting better in the business and will get to know the nuances of the work.
You might begin with a lot of hiccups, small profits, and multiple issues while flipping furniture, but eventually, everything will be worth it. Your profits will increase, you will gain expertise in repairs and refurbishing, your customer base will increase, and you'll make good money in no time.
Make sure to implement all of the aforementioned points in your flipping journey. Happy Flipping, Folks!